LONDON CAR INSURANCE
Easily Compare Different Rates From Top Car Insurance Providers for London
About Car Insurance in London
The city of London, Ontario can initially be confusing for non-residents and foreigners alike, thanks to the rather similar namesakes shared with its counterpart in the United Kingdom. Originally established as a town in the early 19th century, the city was erected to form the new district town for the region, and as they say, the rest is history.
London has since prospered into one of the largest municipality's in South Western Ontario, bringing with it numerous heritage buildings and a commercial downtown. With this comes cars and as the preferred mode of transport all London drivers are required to have some sort of car insurance. You can start comparing the cheapest rates and quotes from a range of providers, here at My Choice.
Car Insurance Trio Images iPhone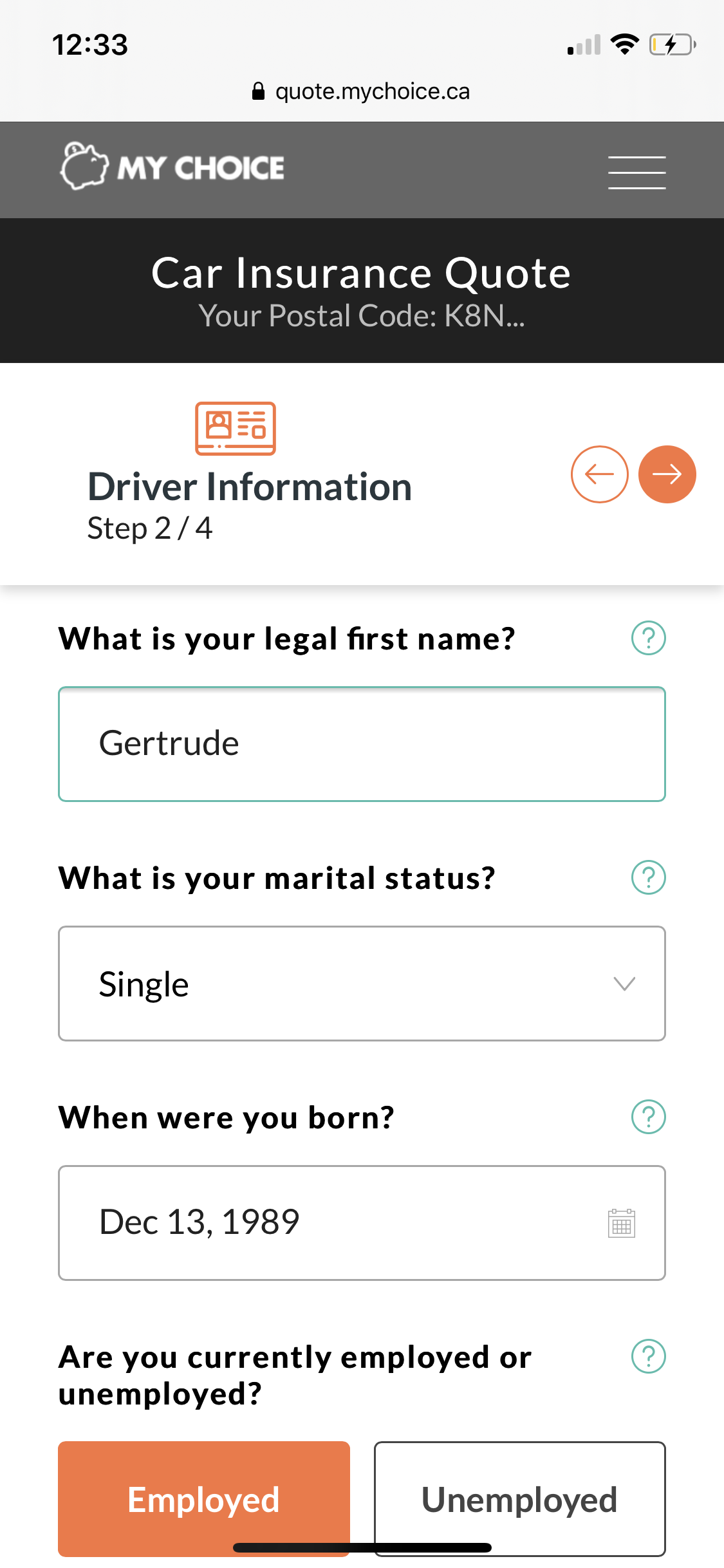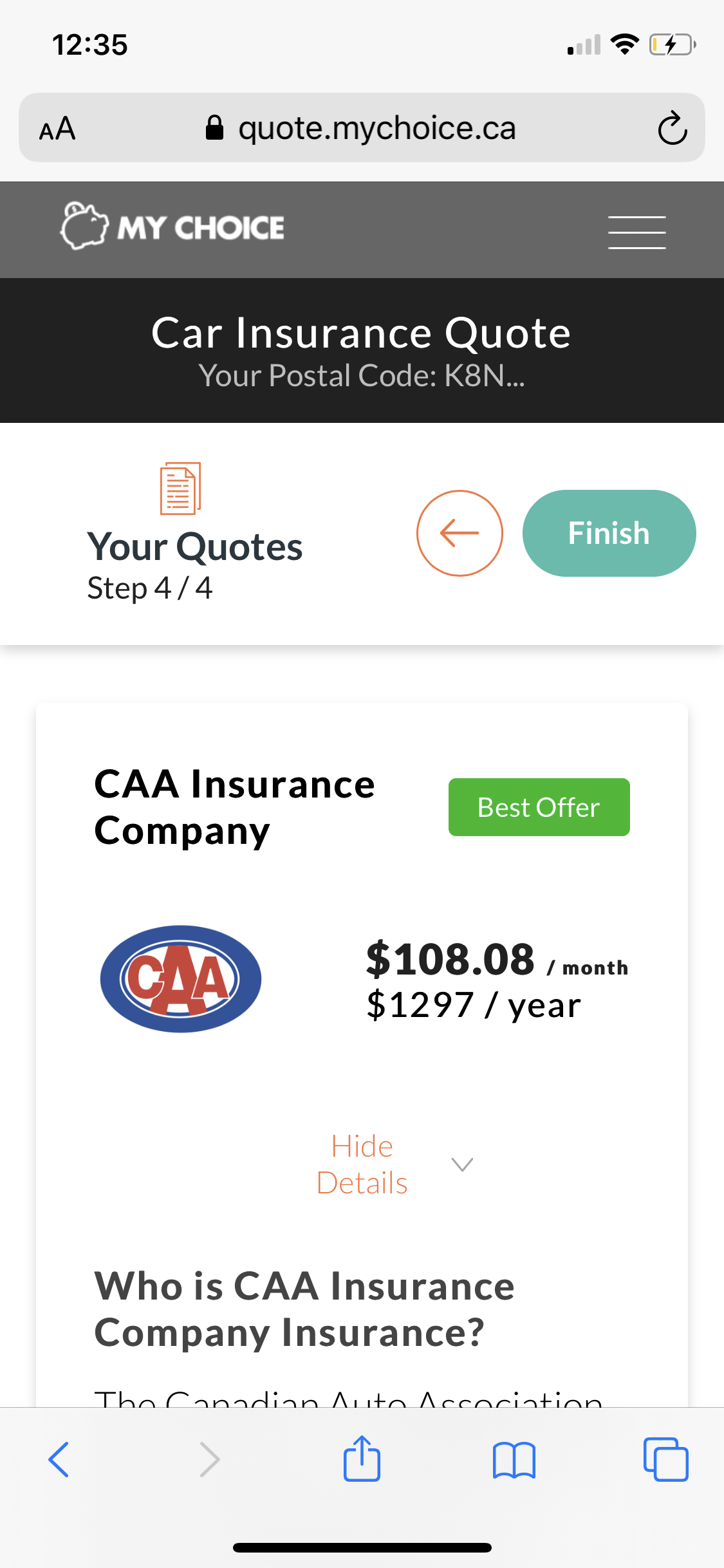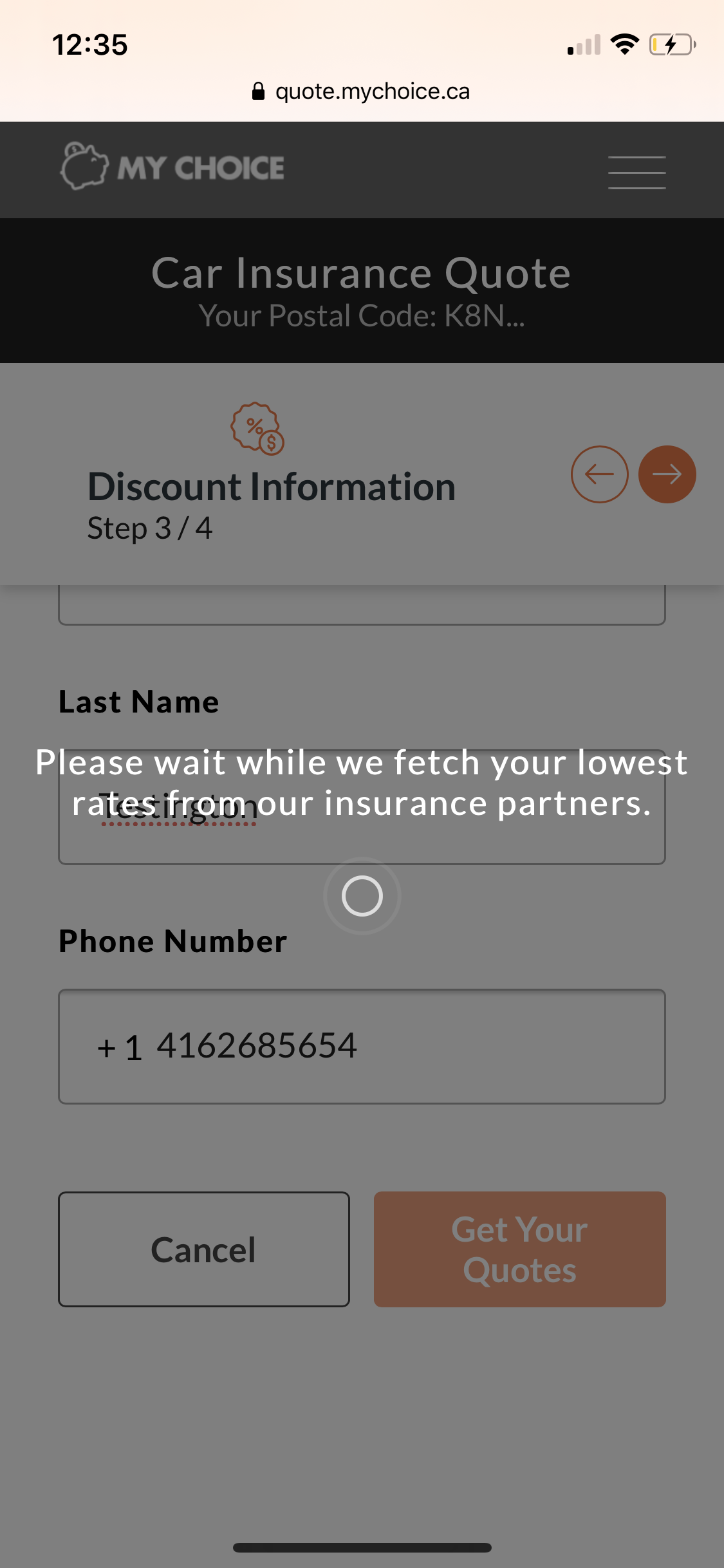 *Actual Quoting Data. Based On A Clean Driving Record.
Average Auto Insurance Rates in London
Given the geographical proximity of the city from Toronto, one would expect that the average car insurance rate for London someone would pay is cheaper than the GTA average. Unfortunately, there isn't too greater a difference as London is still considered a fairly busy city in its own right, not too much different from its larger counterpart!
In fact, some of the most recent research has shown that the average insurance rate a driver will pay who resides in London is around $1,466, which is right on par with the Ontario average of around $1,458 a premium.
Although, living in a smaller city such as this one obviously comes with added benefits, such as having less traffic on the roads and a shorter commute for most people, however the smaller city doesn't help reduce those insurance premiums. With that being said, don't let it deter you from finding a great deal, as it certainly pays to shop around and that's where we come in.
| Average Insurance Rate = | $1,466 |
| --- | --- |
Collision Stats in London
Thanks to the latest collision statistical report for London, it's clear to see that drivers have certainly started to take more care on the roads when compared to the previous year. The latest report, released at the end of 2016 has indicated that collisions in the area are down to 8,500 from just over 10,000 the previous year – great for insurance claims!
A notable statistic:
2,491 drivers were given a ticket for operating a vehicle whilst using a handheld device, mostly cell phone.
Severe Collisions in London, 2008 – 2013
Source: London Road Safety Strategy 2014
Dangerous Intersections in London
From the latest collision report many accidents occurred at intersections throughout the city, the most dangerous ones to avoid for car insurance purposes are listed below:
84 collisions at Wellington/ Exeter
78 collisions at Wellington/ Commissioners
74 collisions at Highbury/ Oxford
71 collisions at Wharncliffe/ Oxford
% Of Pedestrians vs. Cyclist Collisions in London, 2013