The Cheapest Cars to
Insure in Ontario (2022 Update)
Anyone can save money on car insurance, regardless of the type of car you drive!
Make 2022 the year you save the most!
Enter Your Postal Code Above to Compare Quotes From the Best Providers.
Google

Google

Amd

Mashable

Adidas

A List of the Cheapest Vehicles to Insure in Ontario in 2022
Different cars come with different premiums, so when it comes to buying a car in Ontario, finding the cheapest cars to insure can become rather tedious. Luckily, there are plenty of excellent cars available with very reasonable average insurance quotes, that's why we've put together the following list of the 15 cheapest cars to insure in Ontario in 2022.
Here are the 15 cheapest cars to insure in Ontario from top to bottom:
Click on a car below for more information!
Compare Quotes And Save
Car Insurance Trio Images iPhone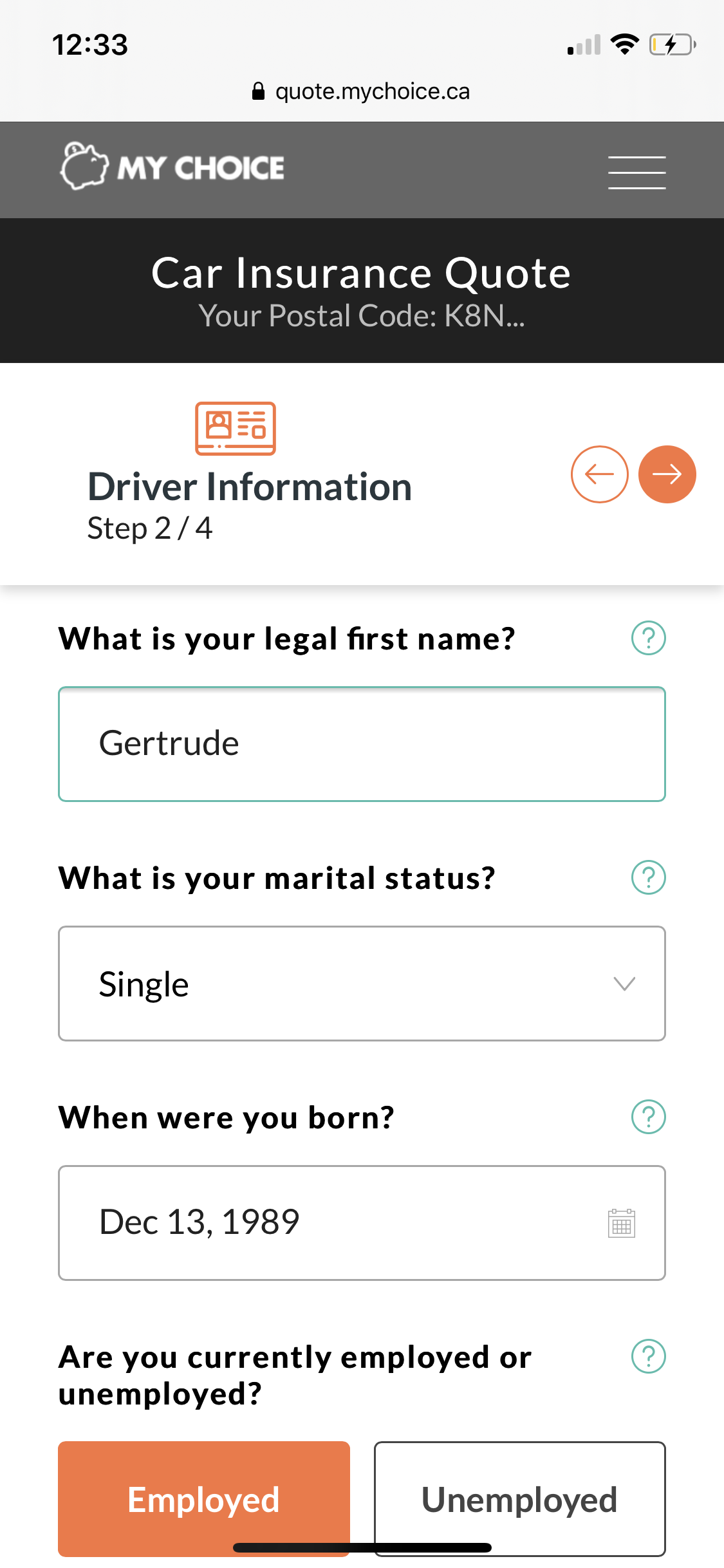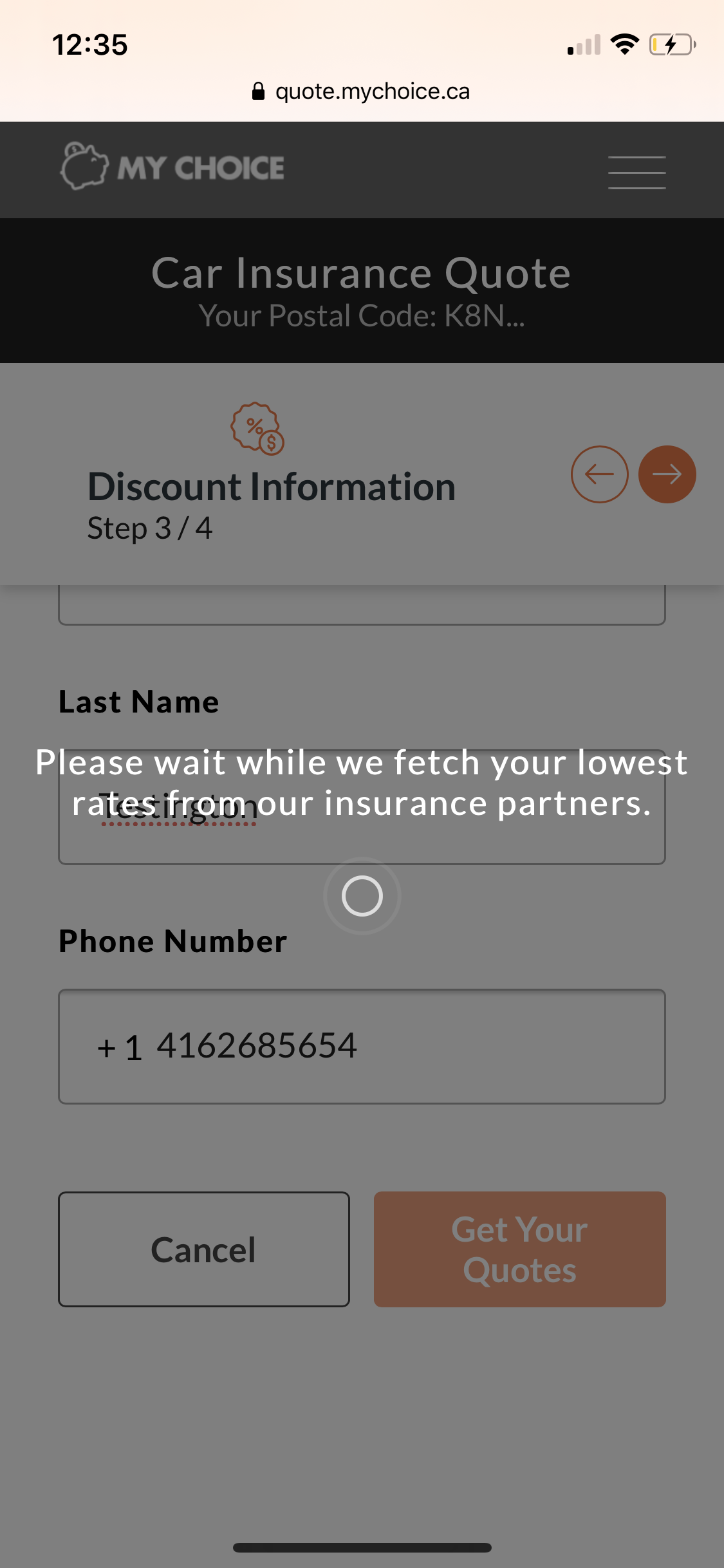 *Actual Quoting Data. Based On A Clean Driving Record.
Save Time and Money by Comparing Quotes from Over 30+ Different Providers.
Certain Factors Will Determine How Cheap Your Car is to Insure
There are lots of different elements that go into calculating your insurance premium, some are related to the driver and some are related to the vehicle. Some examples include:
Vehicle type. This factor also plays a big role in your insurance rates considerably. Depending on the make and model of your car, you can save or spend more than the average. This price range can differ by more than $500. Some types of vehicles such as hybrid vehicles may also enjoy a discount from some insurers. Installing an anti-theft feature or to your car may also help you save on your insurance premiums.
Age of your car. The age of your vehicle is also a concern for your insurance rate. A person driving the same vehicle for five years may enjoy a lower rate than someone having driven the same car for less than a month. However, an old car's insurance can also be heavier than a new car, especially if that car is a restored classic or expensive and tedious to repair. Ultimately, driving a car that is safe, affordable and inexpensive to repair can save you money on insurance in the long run.
Purpose and frequency. Driving for leisure versus driving for business or commercial purposes also impacts your insurance rates. The former may cost you less than if you use your car for work. Further, long hours of daily commute will face a higher insurance rate than an occasional or a weekend driver.
That being said, let's get into some of the cheapest vehicles to insure in Ontario for 2022.
Mitsubish Mirage

The Mitsubishi Mirage ticks all the boxes if you are after a small and compact, fuel-efficient, trendy hatchback that can operate like a breeze in any notorious Canadian weather situations. The Mirage boasts an extremely economical gas usage but doesn't sacrifice power and performance, making it more capable in any conditions. With numerous features and technology coming standard on the vehicle to make your drive all the little easier, you will soon fall in love with the Mirage and it won't break back when it comes to your insurance.
Estimated Total Annual Driving Costs: $6,537.53/year

Total Cost per Kilometre: $0.33

Fuel Cost per Year (Gas): $1,267.96
Chevrolet Spark

The Chevrolet Spark is a nifty little hatchback not only looks the part but won't break the bank when it comes to insurance. The Spark is often regarded as one of the most reliable hatchbacks within its class, boasting a great safety rating and manufactured from a reliable brand like Chevrolet certainly helps. This little car is perfect for buzzing around the city and getting you from A to B, it doesn't ooze luxury but you count on it to get you where you need to go.
Estimated Total Annual Driving Costs: $6,787.67/year

Total Cost per Kilometre: $0.34

Fuel Cost per Year (Gas): $1,341.60
Toyota Corolla

The Toyota Corolla is known for its reliability and has a practical, everyday appeal; Toyota sells over one million Corollas every year, if you're looking for proof of this car's worth, there it is. The Corolla's standard safety features are some of the best in its class, in fact features that are found standard on the Corolla are typically optional add-ons for other cars. One of the best things about the Corolla is peace of mind, it's a car you really don't have to worry about too much after you buy it. It may not be the fastest or most luxurious, but it's incredibly reliable and it's an excellent commuter car so unless you're looking for something a little more fancy, you won't regret purchasing a Corolla.
Estimated Total Annual Driving Costs: $6,960.57/year

Total Cost per Kilometre: $0.35

Fuel Cost per Year (Gas): $1,722.40
Mazda 3
 
If you thought its impossible to find a sporty looking car that also has low cost insurance, think again. Mazda's have always been known for being affordable and high-quality, the Mazda3 is no different. Being a small car it is know for having excellent handling, incredible fuel economy, and a smart interior design. So whether you're on the highway or in the city, this Mazda will make you feel right at home. It's a zippy little car that will do everything you need making it rather fun to drive, so just because your budget can't afford a sports car doesn't mean you can't find a car that will feel like one.
Estimated Total Annual Driving Costs: $7,096.40/year

Total Cost per Kilometre: $0.35

Fuel Cost per Year (Gas): $1,694.30
Hyundai Elantra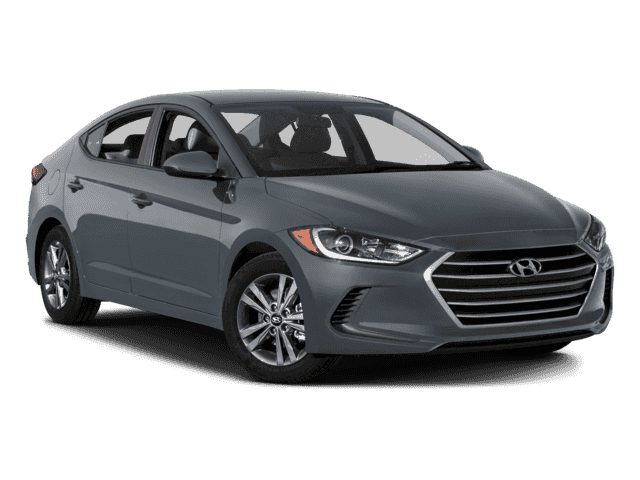 The Elantra is a top-of-the-line compact car, it's stylish, fuel efficient, reliable, and safe. This car should absolutely be on your list of considerations of cheap cars to insure with decent engine power and a smooth ride. Usually cars in this class don't have a lot of high-tech, but with the Elantra there is a wide variety of technology available and in fact, it has a very similar price point when compared to the more expensive Sonata.
Estimated Total Annual Driving Costs: $7,578.34/year

Total Cost per Kilometre: $0.38

Fuel Cost per Year (Gas): $1,698.98
Honda Civic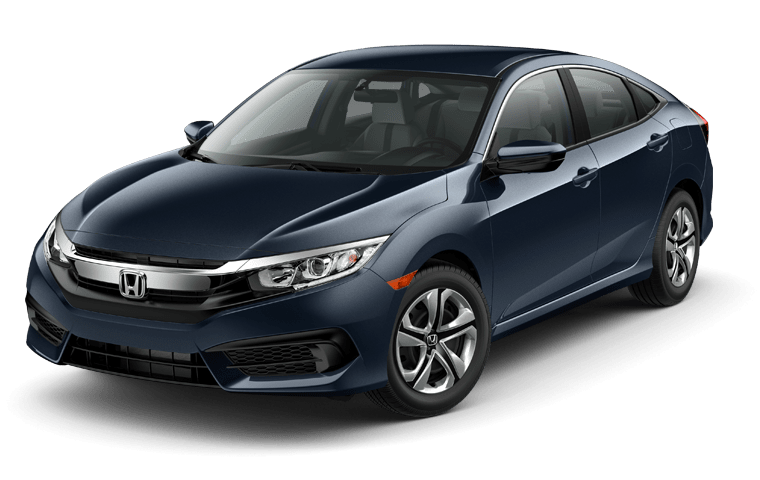 The Honda Civic is a tough one to beat. The Civic is constantly one of the best 4-door compacts on the market, it's civilized, looks sleek with a ride that's smooth and crisp. It genuinely gives a feeling of luxury which is surprising considering how cheap it is to buy and insure. They're known for being very reliable and it's fuel economy is top-class. And on top of that, it's one of the cheapest cars to insure in Ontario. The Honda Civic is a great small car that's been a consistent performer for a number of years.
Estimated Total Annual Driving Costs: $7,645.69/year

Total Cost per Kilometre: $0.38

Fuel Cost per Year (Gas): $1,694.30
Chevrolet Cruze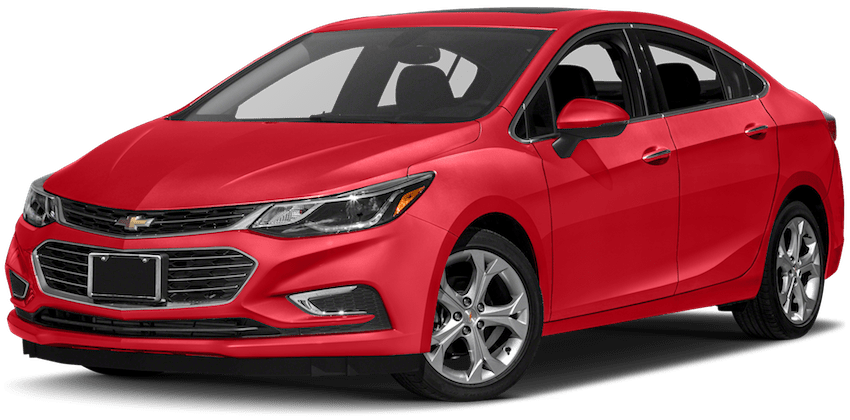 The Chevrolet Cruze is a comfortable 4-door sedan with plenty of room on the inside and when it comes to standard features, the Cruze definitely has its fair share. The Cruze comes with an "Infotainment System" which is basically a touch-screen setup that will sync with your phone. It's fuel economy is excellent making it an ideal car for all types of trips and perhaps the most appealing aspect of the Cruze for some people could be the price. The Cruze has one of the lowest starting prices in its class making it an excellent choice for budget buyers and its also one of the cheaper cars for insurance in Ontario.
Estimated Total Annual Driving Costs: $7,723.50/year

Total Cost per Kilometre: $0.36

Fuel Cost per Year (Gas): $1,647.46
Volkswagen Golf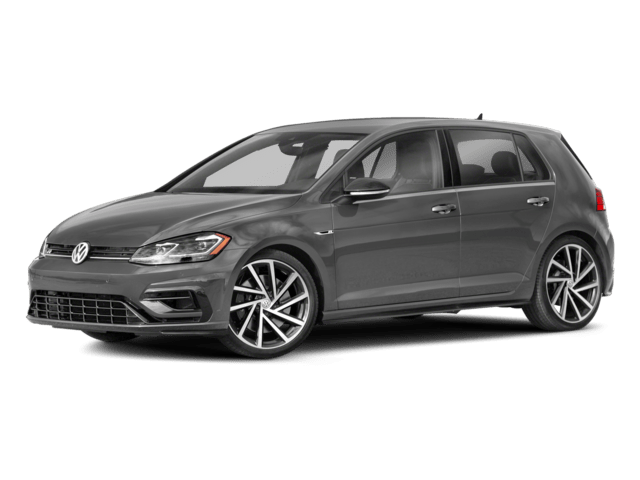 The Volkswagen Golf is a practical, German made hatchback. This reliable compact car is large enough for a family and kids but doesn't break the bank when it comes to fuel consumption. One of the most interesting aspects of the Golf is the very diverse line-up on offer. For the sake of this analysis we looked at the costs on the standard model, but there are plenty of other models out there, such as the sporty wagon also available. Overall, the Volkswagen Golf is a reliable car with an affordable estimated annual driving cost that may just justify the additional price.
Estimated Total Annual Driving Costs: $7,735.50/year

Total Cost per Kilometre: $0.39

Fuel Cost per Year (Gas): $1,830.12
Toyota Camry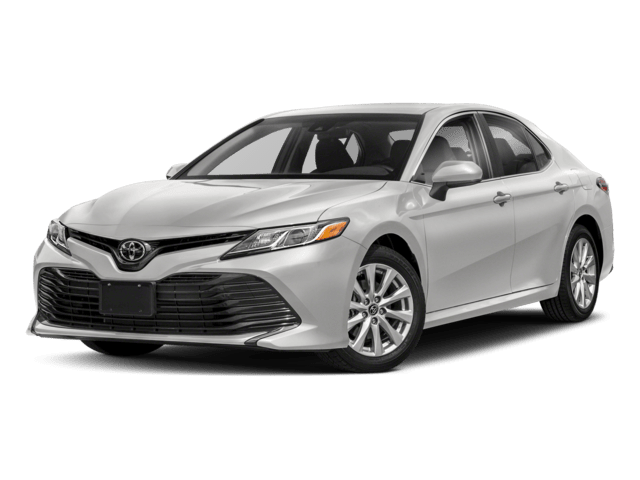 The Toyota Camry is easily considered one of the best mid-size cars on the market today, it seats the standard five people and has plenty of extra room within the interior. In addition, it also has a good sized trunk so you will have plenty of room for everyday errands and Toyota has a long history of being reliable. Finally, the Camry has consistently been awarded very high safety scores which can often be a deal breaker, when it comes to a family car. In regards to cost, the Camry is is a little bit more expensive to run and insure compared to other vehicles on this list but the other aspects mentioned certainly make that up.
Estimated Total Annual Driving Costs: $7,870.63/year

Total Cost per Kilometre: $0.39

Fuel Cost per Year (Gas): $1,947.21
Kia Forte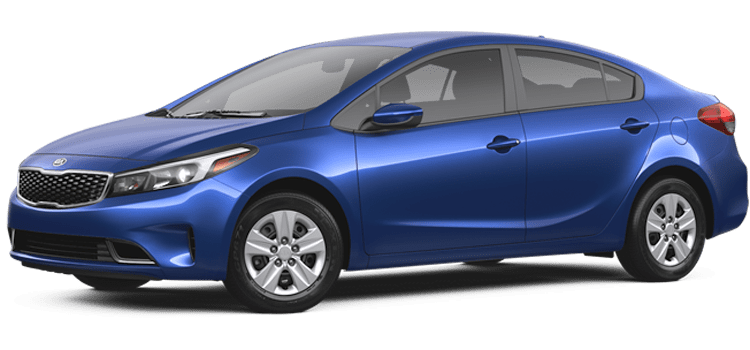 With the Forte, Kia delivers exactly what you would expect from a compact car. It's cheap, fuel efficient, has a roomy interior and in its class, it's one of the cheaper cars you can find. The interior feels high-quality and has plenty of nice tech features. However, when it comes to safety, the Forte lacks some of the standard safety options some of its competitors have so you may have to look at having additional extras here. Even though adding the optional features will bring up the price, it could still be worth it depending on what you're looking for. Despite these minor setbacks, the Forte is still a good value family vehicle worth considering.
Estimated Total Annual Driving Costs: $7,976.09/year

Total Cost per Kilometre: $0.40

Fuel Cost per Year (Gas): $2,022.15
Nissan Sentra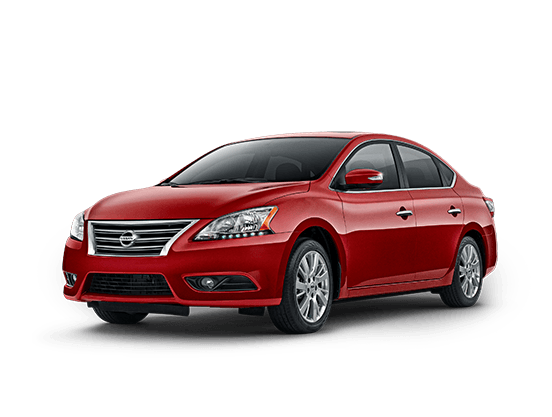 The Sentra is, by definition, a compact car, but has some midsize qualities on offer with a roomy interior space and a good sized trunk. This vehicle has a high rating for fuel economy and great safety ratings, making it one of the best performers within its class. It's engine, however, tends to be a little less powerful which may deter some people but it isn't necessarily a bad thing if your predominantly driving in a city environment. Of course, this doesn't mean it's a bad car, it's very reliable, has top-notch safety scores and very high fuel economy. It's overall an excellent everyday car but might be a little on the pricey side for insurance when compared to similar cars from its class on this list.
Estimated Total Annual Driving Costs: $8,532.68/year

Total Cost per Kilometre: $0.43

Fuel Cost per Year (Gas): $1,980.00
Volkswagen Jetta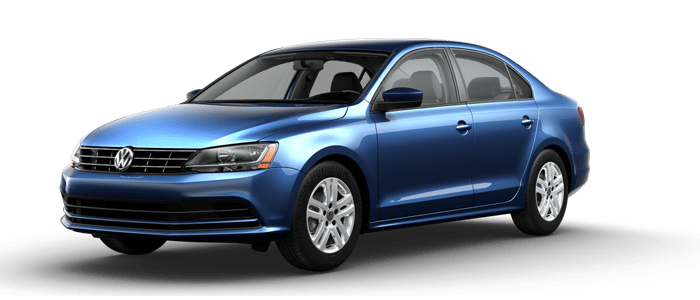 This is the second Volkswagen on the list, but unlike the Golf, the Jetta is a bit more expensive to insure coming in at the final position on our list. That being said it's a 4-door compact car with good power for its size, as for the interior that is said to be rather bland and boring, but despite this, it is very spacious. While the Jetta may be more expensive overall, its features, safety, and reliability will make it the perfect fit for more than a few car owners.
Estimated Total Annual Driving Costs: $9,323.03/year

Total Cost per Kilometre: $0.47

Fuel Cost per Year (Gas): $2,002.24
Dodge Caravan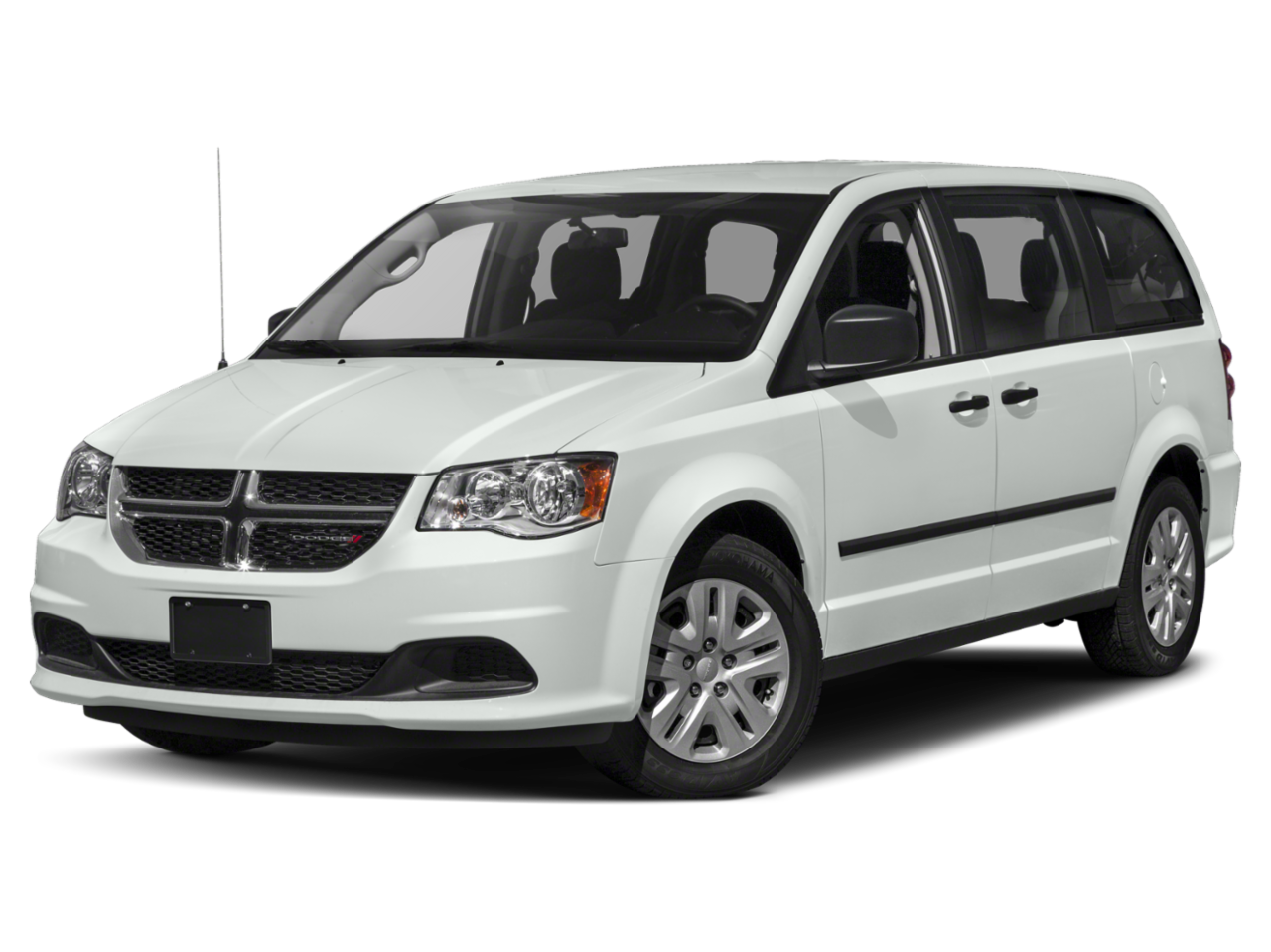 The Dodge Caravan relies on its space, comfort and convenience to define your driving experience. The 2020 Grand Caravan offers up to 81 comfortable seating configurations to choose from with the iconic Stow 'n Go Seating to easily change to cargo mode. It also offers outstanding storage versatility in its Super Console. There are several levels of available multimedia centres and each one offers essential features to keep you entertained. Their UConnect system is designed to give you the safety, security, information and entertainment when you travel which also features hands‑free operation for safety. The 2020 Grand Caravan was designed from the wheels up to offer advanced safety technologies which gives you insight on your blind spots.
Estimated Total Annual Driving Costs: $3,345.29/year

Total Cost per Kilometre: $0.20

Fuel Cost per Year (Gas): $2,604.60
Kia Sorrento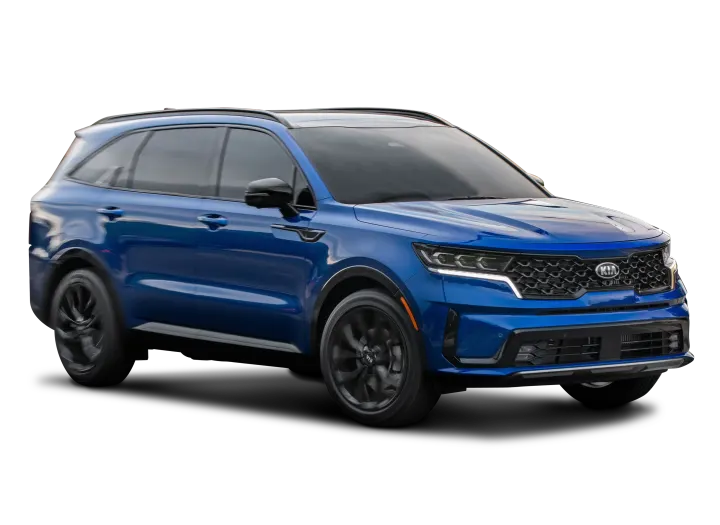 The Kia Sorento makes travel easy while giving you the time and space to be inspired. It features heated steering wheel and front seats, rear cross traffic alert with lane keeping assist. With all-wheel drive, you will have all the traction and control to carve through the elements with ease. Move confidently with the Advanced Forward Collision Avoidance Assist with Junction Turning Function. This state-of-the-art safety feature warns you with an audible alert if it detects a vehicle approaching yours at a junction. The Blind Spot Collision Avoidance Assist actively monitors your blind spots for approaching vehicles. If it sees that a collision is possible, it can intervene to reduce the risk or impact.
Estimated Total Annual Driving Costs: $2,456/year

Total Cost per Kilometre: $0.18

Fuel Cost per Year (Gas): $1,950
Hyundai Tucson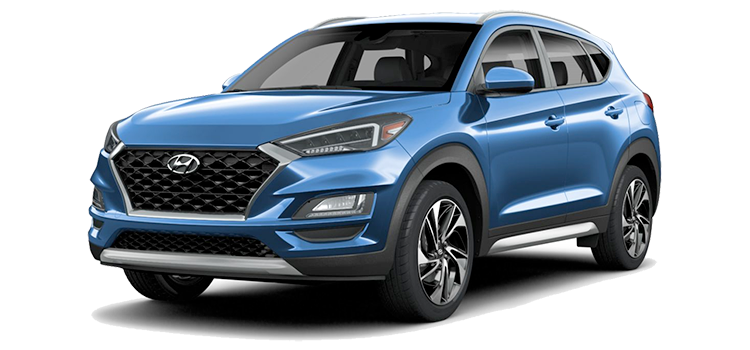 With the 2022 Hyundai Tucson, your next adventure begins with more technology, more advanced safety, more power and more space. They present a revolutionary redesign that is modern and captivating. Additionally, they feature three new powertrain choices, including the first-ever Tucson Hybrid and Tucson Plug-in Hybrid. Your sidekick to outdoor adventure awaits. Its remote Smart Parking Assist can help pull out of those tight parking spaces. Simply use the key fob while standing outside the vehicle, and it remotely drives out of the parking space. Conversely, the system can also park the vehicle in tight spaces, like a garage. For the ultimate handling, performance and traction, the All-Wheel Drive system a traction setting that best suits your driving conditions with three dedicated terrain modes.
Estimated Total Annual Driving Costs: $3,537/year

Total Cost per Kilometre: $0.13

Fuel Cost per Year (Gas): $2,200