MARKHAM CAR INSURANCE
Compare & Save with Quotes From Top Car Insurance Providers in Markham.
Google

Google

Amd

Mashable

Adidas

An Intro to Markham
Markham is a thriving city located in the Greater Toronto area that is home to beautiful architecture, high paying jobs, and plenty of traffic. The city is home to Highway 7, Highway 404, and Highway 407 ETR. It even boasts Steeles Avenue E. and Woodbine with the intersection having sixty thousand cars driving through it on a daily basis. These factors mean that driving, and hence, car insurance is an important part of living in Markham.
Car Insurance in Markham
Markham is a city where most families own at least one car. In addition, many people commute regularly from Markham to downtown Toronto with car insurance rates reflecting the rates of a major city. This means that car insurance rates in Markham are higher than surrounding communities.
This creates an environment where insurers can be selective about what drivers they insure. This means that it can be difficult to find cheap car insurance that still offers decent coverage.
Car Insurance Trio Images iPhone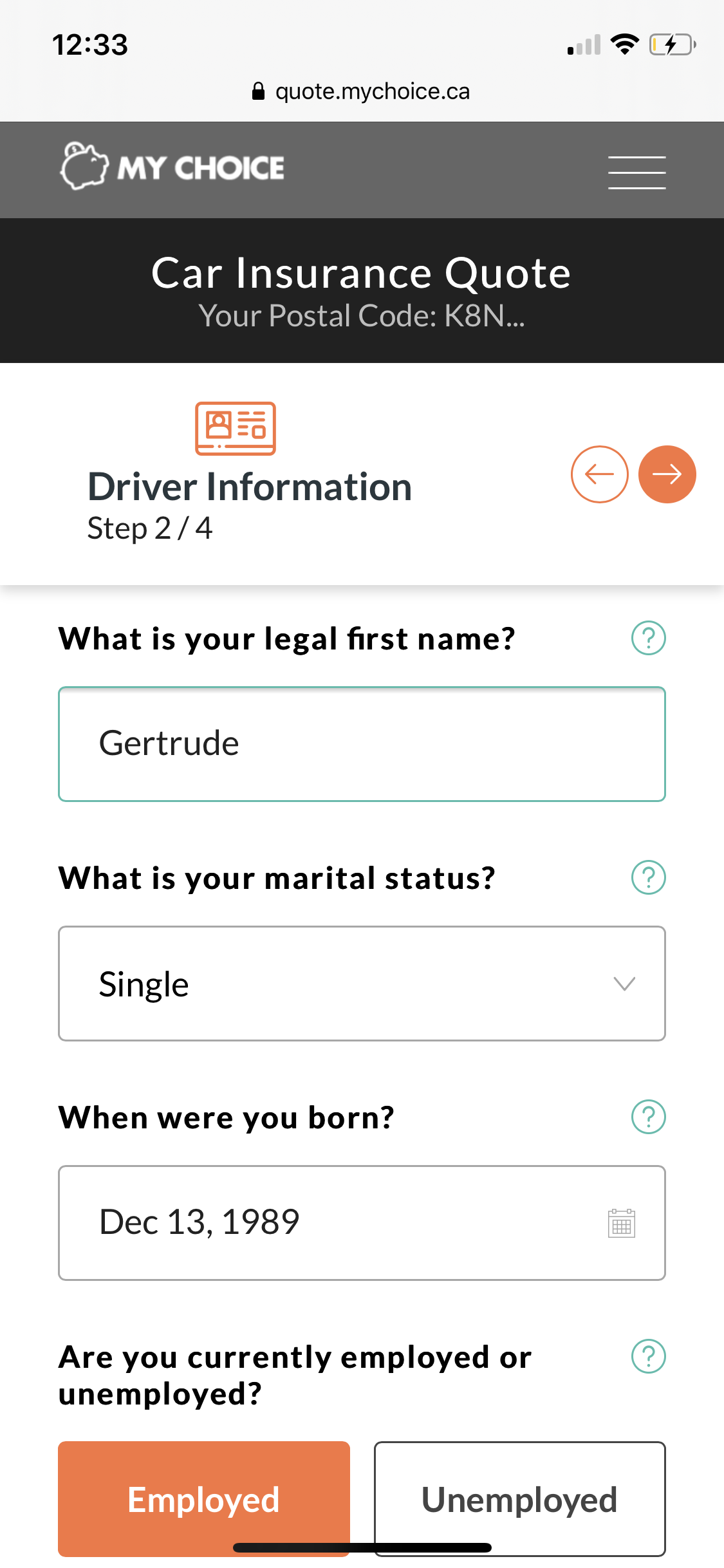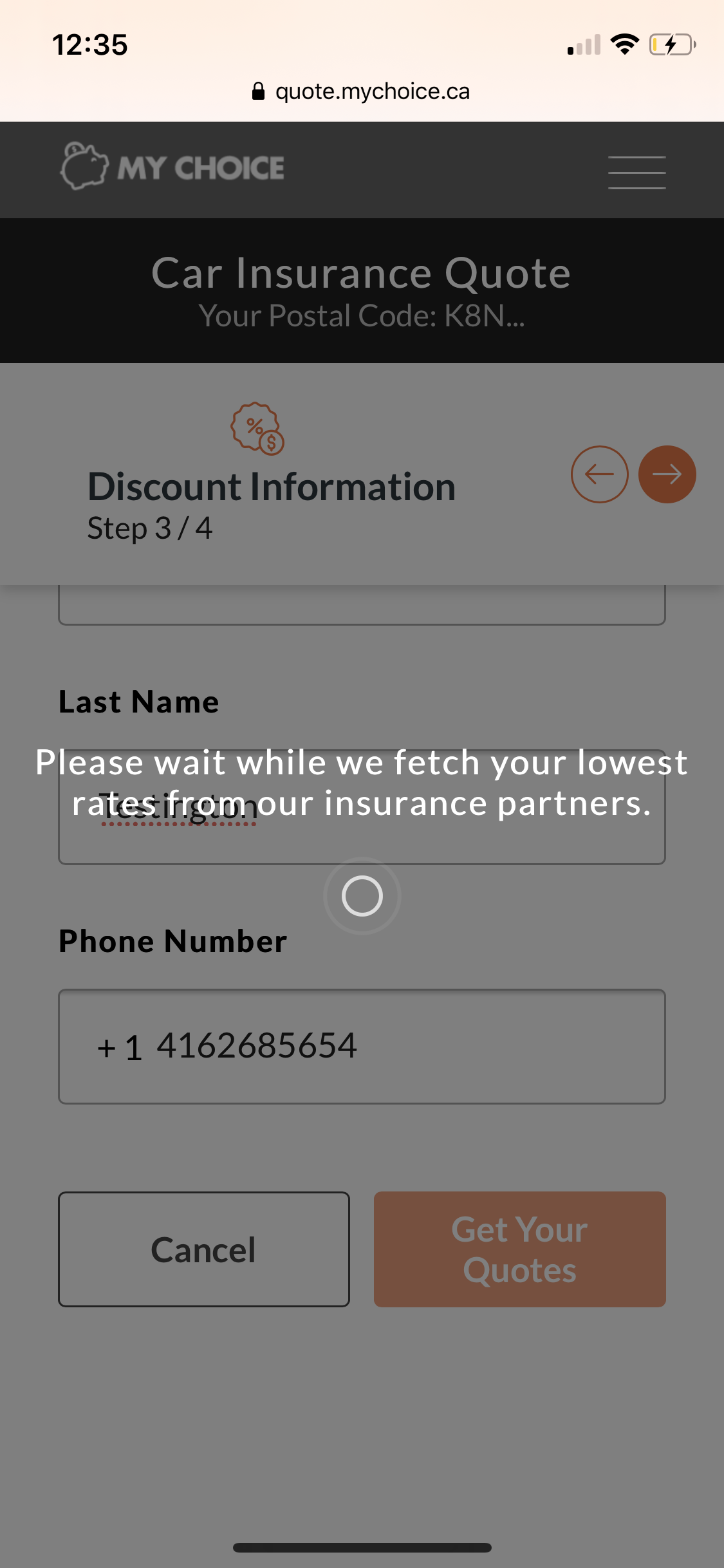 *Actual Quoting Data. Based On A Clean Driving Record.
Markham Car Insurance FAQs
How much is car insurance in Markham?
Drivers in Markham typically pay somewhere between $1,693 and $2,125 each year for car insurance. However, rates can vary drastically between policy holders and even insurance providers. That's why comparing quotes is so crucial to finding the cheapest car insurance possible. Every company uses a different algorithm to determine premiums.
Is car insurance in Markham expensive?
Yes. Markham is in the middle of the Greater Toronto and the Golden Horseshoe areas, where you'll find plenty of commerce, business, and urban living. It's one of the most economically prosperous regions in Canada, but the region's car insurance premiums tend to be higher than other provinces. Ontario has the highest insurance costs in the country, with an average of around $1,500 annually. In comparison, Alberta has a provincial rate of about $1,316 a year. Markham is no different. Because of its prime location, drivers in the area will likely pay more than drivers in other provinces.
What is the best way to get the cheapest car insurance in Markham?
Insurance companies in Ontario look at several factors to determine the rates each driver should pay for car insurance. They evaluate driving records, vehicle type, age, gender, and policy requirements. They also check the storage or parking location of the car, the area's general traffic and auto theft rate, and the chances of a collision. Though insurers won't guarantee the best rates to every client, they generally favor those who pose little to no risk on the road. However, that doesn't mean someone without an outstanding driving history or ideal home address can't find great rates. If you want to get the best insurance quotes in Markham, the first thing to do is shop around. With My Choice, you can view the top quotes from all major insurance companies in the area at once. It also helps to take advantage of any discount options available to you. Many insurance companies offer discounts for insuring multiple vehicles, bundling your home insurance, paying in one lump sum, and more.
When is a good time to compare car insurance rates in Markham?
You should begin comparing insurance quotes for vehicles in Markham just before your current policy expires. However, certain life changes also may warrant a switch to a cheaper insurer. If your financial situation has changed, it may be time to compare auto insurance quotes. Insurance is a must for drivers, so if you can't afford your current rate, you can shop around for an insurer that offers the protection you need at an affordable price. You may also need to compare rates if you have a significant life change, like a marriage or a child learning how to drive. These factors contribute to the insurance rate, so it's a good idea to compare rates to make sure you're still getting the best price possible.
Which car has the cheapest insurance in Markham?
The cheapest cars to insure overall in Ontario include the Mitsubishi Mirage, Kia Rio, Subaru Legacy, Cadillac XT6, Volvo XC90, Mazda 6, and Nissan Maxima. Many people assume that cheap cars come with cheap insurance, but that's not necessarily true. Vehicle models that experience a higher frequency of theft or have a history of large claims costs are more likely to have high premiums. Practical vehicles with advanced safety features tend to have lower insurance prices in urban areas like Markham.
What is the cheapest postal code for car insurance in Markham?
Drivers in the L6C region of the city tend to have cheaper car insurance payments than other areas within Markham. The boundaries for the region are Major Mackenzie Drive East, 16th Avenue, McCowan Road, and Highway 404. The cheap rates in L6C are in comparison to drivers in the L3S region in southeast Markham. There, drivers pay about 17% more than the city average.
What are the most dangerous intersections in Markham?
When insurers determine a quote for a driver, they may take into account locations the driver frequents around their area that could increase the risk of a collision. Intersections that receive a lot of traffic tend to have the most auto accidents. For Markham, dangerous intersections include Hwy. 7 and Weston Road, Weston Road and Rutherford Road, and Hwy. 7 and Keele Street. These intersections are some of the most dangerous areas in the region because of heavy rush hour traffic, construction, and the presence of industrial-sized trucks.
Average Auto Insurance Rates in Markham
The average car insurance rate for drivers in Markham is $2,125 annually. This number is reflecting an average where 87.6% of drivers have not been in an accident in the past ten years and drive 14,458 KM annually. The most popular cars for couples in Markham are Nissan Rogues and Toyota Rav4s whereas the most popular vehicle for single people is the Lexus GS 350.
It is important to consider the average rate paid by drivers when shopping for car insurance in Markham. This will allow you to know if you are getting a decent rate. However, these average numbers only reflect an average driver. This is why you should consider specifics about you when shopping for car insurance.
Why Is Car Insurance So Expensive In Markham?
There are a number of reasons why car insurance is so expensive in Markham. This includes such things as:
The Cost of Living in the Great Toronto Area

The Number of Drivers in Markham

The Number of Commuters in Markham

The Number of Insurers vs. Drivers
One of the biggest forces behind Markham's high insurance rates is the cost of living in Markham. This is because it is close to downtown where the cost of living is high. This means that drivers are prone to getting into accidents with people who have a high cost of living. In addition, the cost of living in Markham is higher than many other areas. This has the effect of pushing up insurance rates.
The second biggest cause of high insurance rates in Markham is the number of drivers. Most residents own a car, drive regularly, and tend to drive in an urban setting. This means that drivers are more likely to be involved in an accident and wear out their cars more than other drivers. This increases both the cost of liability and total insurance.
Commuting has a big effect on insurance rates. This is because it requires drivers to travel during peak hours when they are tired. This means that people who live in Markham are more likely to be involved in accidents than communities where people commute less.
Finally, car insurance rates are affected by competition between insurers. There are fewer insurers than areas of similar size. This means it can be difficult to find low cost insurance. This is especially true for customers who are not ideal drivers and may have been in an accident or had a series of parking tickets.
Driving In And Out Of Markham: Prone To Congestion In The GTA
Markham is one of the more congested places in the Greater Toronto Area. However, Markham tends to only have congestion during peak commuting hours. This means that drivers spend a lot of time in their cars when they commute during these peak times.
However, there are a number of ways to avoid congestion when commuting. The simplest way is to avoid driving during peak commuting hours. It is also a good idea to keep track of construction and use an app that keeps track of accidents. This will allow you to avoid places with congestion. Finally, it may be worth the money to purchase a Highway 407 ETR transponder. The cost of paying a toll is relatively cheap with many drivers making up the money in savings on gas.
Avoiding congestion is a good way to protect your car insurance rates. This is because areas with construction, accidents, and congestion increase your risk of getting in an accident.
How To Save On Your Markham Car insurance
Because of the cost of insurance in Markham, it is important to do a number of things to lower the cost of car insurance. This includes such things as:
Avoiding Tickets
Buying a Cheap Car to Insure
Comparing Other Quotes
One of the quickest ways to reduce the cost of insurance is to have a safe driving record. This may sound like something that is out of a driver's control, but there are some habits a driver can develop to getting tickets. A driver should avoid speeding, driving while tired, and consider purchasing a hands free cellphone system. These simple steps will cut down on the number of tickets a driver gets.
Insurance companies will ask drivers how much they drive on a monthly basis. This will have an impact on insurance premiums. Drivers can reduce their premiums by driving less. A good way to do this is to take public transportation or cut down on driving for errands. This has the benefit of reducing fuel and maintenance cost as well.
Different cars cost different amounts to insure. This can be affected by things like the safety and cost of a vehicle. In addition, certain vehicles tend to be driven by drivers who are prone to accidents. Drivers can reduce their insurance cost by opting for car that is cheaper to insure.
Get A Great Deal When You Compare Markham Car Insurance
One of the best ways to reduce the cost of insurance is to shop around. The best way to do this is with the use of an insurance comparison site. These sites allow drivers to see the rates offered by different insurance companies.
In addition, insurance comparison sites allow drivers to look at different levels of insurance. This can allow them to get insurance with better coverage at a better rate.
Insurance comparison sites make it quick and easy to look at insurance quotes. This means that drivers can regularly check insurance rates to see if they want to switch to a better insurance plan.