Find Your Best Car Insurance In Ontario
Getting the best car insurance quotes in Ontario can be somewhat overwhelming with the high prices and overwhelming choice. To make your decision easier, we have put together the following list of our top 20 car insurance companies.
For 2023, we decided to do something special: We included direct writers where you can buy online (Onlia and Sonnet) and insurance brokerages where you can get personalized, 5-star customer service, at no extra cost (Billyard Insurance Group, Surex). Remember, MyChoice allows you to compare rates from direct writers and insurance brokerages and you have the choice to either buy online or connect with a top brokerage right on our platform.
Methodology
To identify the best car insurance in Ontario, MyChoice evaluated more than 30 of the biggest and most well-respected insurance companies in the province. We took an in-depth look at each, we looked at a range of criteria but especially considered coverage options, affordability and the ability to buy/manage a policy online.
Choosing the "best" car insurance offering in Ontario is obviously not as simple as it sounds as what quantifies good insurance coverage with one company may be completely different for somebody else. At the end of the day, the best coverage for you will be whatever makes the most sense in your current situation at a particular price point. We hope you get some value from our list!
Click on an insurance provider below for more information!
Onlia
3.3 Star Rating on Google, as of June 2023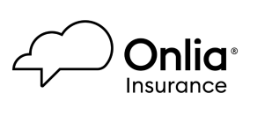 Onlia is a digital insurance company based in Toronto, Ontario that offers a range of insurance products, including car insurance. Onlia's car insurance products are designed to be convenient, flexible, and affordable, with a focus on helping drivers save money on their insurance premiums. Another perk is that you can buy form their website directly, 24/7!
One of the key features of Onlia's car insurance is its usage-based insurance program, which uses telematics technology to track a driver's habits and offer personalized coverage and discounts based on their driving behavior. This means that drivers who demonstrate safe driving habits, such as maintaining a safe speed and avoiding sudden stops or acceleration, may be able to save money on their insurance premiums.
In addition to its usage-based insurance program, Onlia also offers a range of other car insurance options, including collision coverage, comprehensive coverage, and liability coverage. Drivers can customize their coverage to meet their specific needs and budget.
Onlia Phone Number: 1-844-472-7901.
Sonnet
4.1 Star Rating on Google, as of June 2023

Launching as Canada's first fully online home and auto insurance company in 2016, Sonnet prides itself on its ability to generate quotes in as little as 5 minutes with a sleek and user-friendly website that is easy to navigate. Sonnet is part of the Economical Insurance family and they provide insurance quotes for home and auto, using data analytics and sophisticated technology, it provides a new and innovative way for Canadians to purchase their insurance from the comfort of their own home.
Sonnet Phone Number: 1-844-766-6384
Surex
4.1 Star Rating on Google, as of June 2023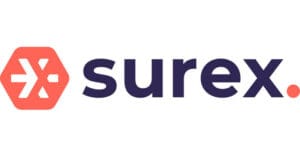 Surex is one of Canada's fastest growing insurance brokerages. With a focus on their online presence, they make shopping for insurance easy – with a human touch! Since its inception in 2012, Surex has written over $100 million in insurance premiums and provided policies for over thousands of Canadians.
Surex is known for one thing: their dedication to customer service. Whether they are expanding their broker teams, or continuously developing technology for their platform, they are doing it to better serve their consumers.
Surex Phone Number: 1-855-697-8739
Billyard Insurance Group
4.9 Star Rating on Google, as of June 2023

The Billyard Insurance Group (BIG) is an award winning IndependentInsurance Brokerage with locations across Ontario. Offering Home, Auto Life & Business Insurance from their network of trusted insurance partners. The BIG will do the hard work on your behalf to find the lowest quotes and best coverage options for your insurance needs. Proudly serving thousands of clients across Ontario. They were the fastest growing insurance company on The Globe & Mail's most recent top growth companies in Canada list.
Billyard Insurance Group Phone Number: 1-844-766-6384
Billyard Insurance Group Website
Aviva
4.1 Star Rating on Google, as of June 2023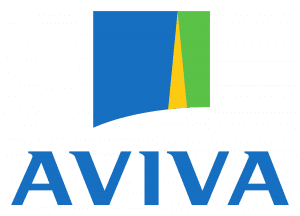 Aviva Canada provides policies to more than three million individuals throughout Canada and is one of the largest insurers in the country. The company offers multiple discounts for policyholders who install an automatic emergency brake system, those who go three years without a conviction, those who are retired, and those who purchase multiple policies with the company.
Aviva Canada provides policyholders with access to multiple benefit programs such as a disappearing deductible, conviction protection, roadside assistance, a guarantee that Aviva will satisfactorily settle any claims you may have, and discounts on rental cars, hotel accommodations and services related to trip interruption. Aviva allows you to file a claim either online or via phone. The company does not offer any sort of app at this time. However, representatives are available to be reached by phone at all hours, every day of the week.
Aviva Phone Number: 1-866-692-8482
Canadian Auto Association (CAA)
1.8 Star Rating on Google, as of June 2023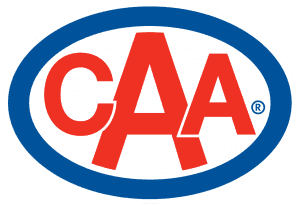 Canadian Auto Association (CAA) was established in 1974. CAA provides vehicle insurance to over six million Canadian citizens.
The company offers multiple discount programs to members. These discounts apply to those who hold multiple vehicle policies with CAA, participate in the CAA connect program, or who install snow tires on their vehicles. The CAA connect program rewards members who drive their vehicles safely. The company monitors participants' driving by providing them with a small device that they attach to their cars, which monitors their driving habits.
CAA also offers a Forgive and Forget plan, which allows drivers to receive forgiveness for their first at-fault vehicle accident. CAA has an app that stores members' insurance information. Members can also use the app to contact the company directly, ask for roadside assistance, find nearby gas stations and research quotes for a new vehicle battery.
CAA Phone Number: 1-800-222-4357
Allstate
2.3 Star Rating on Google, as of June 2023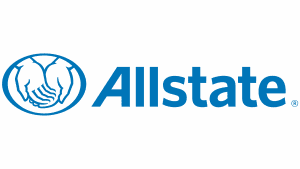 Allstate was originally founded in the state of Illinois in 1931. After its Canadian expansion in 1953, the company eventually came to be one of the first car insurance companies in Ontario, with its headquarters located in Markham, Ontario.
Allstate offers numerous discount programs. Bundling car and property insurance or insuring multiple vehicles entitles policyholders to discounts. Allstate also awards discounts to those who utilize approved anti-theft devices on their vehicles or who install winter tires. Ontario-specific discounts include awards to students under 25 years old who have a good academic record or residents who have a private driveway or garage in their place of residence.
Finally, long-time Allstate customers are also eligible for a discount on their policy. The company offers a program known as the Good Hands Network, which ensures that policyholders are able to contact a claims adjuster or broker 24 hours a day, seven days a week, via a variety of channels. Policyholders can communicate using the company website, in person, or over the phone.
Allstate Phone Number: 1-800-661-1577
Belairdirect
4.1 Star Rating on Google, as of June 2023

Belairdirect originated in Ontario and Quebec in 1955. Eventually, the company's reach spread to all of Canada. Belairdirect made history in 1997, when they became the first North American insurance company to offer an online quote. Since then, they have continued to seek out ways to provide innovative and high quality services to their members.
Belairdirect offers some of the most affordable Canadian vehicle insurance and seeks to be one of the most inexpensive car insurance companies in Ontario. They also offer a variety of discounts to policyholders. Members are eligible for discounts when they bundle home and vehicle insurance, hold multiple vehicle insurance policies with the company or hold a safe driving record. The company also accepts group rates for those who seek insurance through a company or other type of association.
Other programs offered to policyholders include the Auto-Merit program and accident forgiveness for a driver's first at-fault accident. Belairdirect provides members with multiple methods of communicating with the company. Policyholders are able to use an Online Claim Tracking service to check on the status of their claims.
Belairdirect Phone Number: 1-877-228-2656
Desjardins Insurance
4.3 Star Rating on Google, as of June 2023

Desjardins was founded as a credit union in 1900 in Quebec. In addition to functioning as a banking institution, Desjardins provides a variety of products and services, including auto insurance policies.
Members are eligible for a variety of discounts for things such as holding multiple vehicle insurance policies, bundling home and vehicle insurance, utilizing certified winter tires, safe driving, obtaining vehicle financing through Desjardins, and owning a vehicle that is electric or a fuel-efficient hybrid.
While Desjardins does have an app, the services it offers are geared more towards financial and banking functions. The app does not offer a wide variety of services related to vehicle insurance policy usage. However, Desjardins is available for contact by phone 24 hours a day, seven days a week. The phone number for contacting them is 1-888-776-8343
Desjardins Insurance Phone Number: 1-888-776-8343
Desjardins Insurance Website
Echelon
1.7 Star Rating on Google, as of June 2023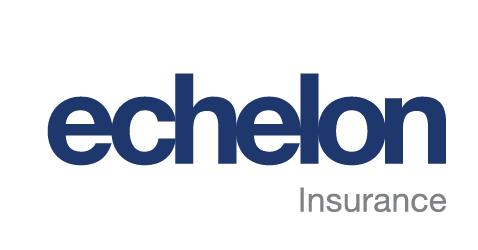 Echelon Insurance was founded in 1998, and became a member of the CAA Club Group family in 2019.
As a leading specialty insurer, Echelon works closely with their broker partners to provide Personal and Commercial insurance solutions to protect Canadian families and businesses. They provide specialized products and underwriting services and a sophisticated pricing and analysis of specialty risks. Their personal line includes broker sold personal lines specialty auto, non-standard auto, motorcycle, antique and classic vehicles, trailers, motor homes and recreational vehicles, and personal habitational products. Their commercial line accounts provides specialty insurance programs distributed through managing general agencies, extended warranty, creditor insurance, higher premium property, primary and excess liability coverage, and legal expense.
Echelon Phone Number:1-800-324-3566
Economical
1.8 Star Rating on Google, as of June 2023

Economical insurance is one of the leading auto and property insurance providers in Canada. The company was founded in 1871 and is currently headquartered in Waterloo, Ontario. The company offers several different types of discounts for things such as insuring multiple vehicles, driving safely, installing anti-theft systems, and bundling home and vehicle insurance.
Economical offers special vehicle insurance policies to different types of customers. Group insurance is available for companies or different types of associations. Economical also provides high-risk insurance policies to customers who have bad driving records and are struggling to obtain auto insurance through other companies.
In addition to standard auto insurance, Economical also provides special insurance policies for motorcycles, motorhomes, antique vehicles and recreational vehicles. While the company does not currently have an app, they can be reached by phone 24 hours a day, seven days a week at 1-800-607-2424.
Economical Phone Number:1-800-607-2424
Gore Mutual
2.7 Star Rating on Google, as of June 2023

Built on a foundation of financial strength for more than 180 years, Gore Mutual Insurance Company is one of Canada's first property and casualty insurance companies.
Based in Cambridge, Ontario, they are a Canadian mutual company, with more than 500 employees focused on delivering outstanding insurance products and services to customers. In 2019, they launched their Next Horizon strategy—a 10-year plan—to transform Gore Mutual from a mid-size regional carrier to a national-scale insurer with an investment of $50 million over three years invested in talent and technology.
Gore Mutual Phone Number:1-844-974-4673
Gore Mutual Insurance Website
Intact
2.7 Star Rating on Google, as of June 2023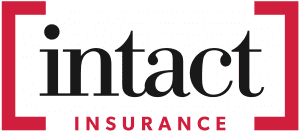 Intact insurance was originally founded in 1809. In the 1950s, a Dutch group purchased the company. Later, in 1991, the company merged with NMB Postbank and created the ING Group. Today, Intact is one the largest vehicle, home and business insurance providers in Canada. The company insures over five million individuals and businesses.
Intact offers discounts to customers who participate in their driver education program and to those who bundle their home and auto insurance. Policyholders with good driving habits are also eligible for the my Driving Discount Program. This program utilizes the company's my Driving app. This app collects information about drivers such as the time of day of their trips and acceleration and braking rates. The app also helps drivers to monitor their habits and allows the company to collect information related to a driver's safety for discount and rate purposes.
Intact also offers insurance for recreational vehicles such as motorcycles, boats, snowmobiles, or RVs. The policies provided for these vehicles are tailored to each customer's specific vehicle. The company also provides coverage for identity theft and liability.
Intact Phone Number:1-866-464-2424
Intact Insurance Website
Jevco
2.6 Star Rating on Google, as of June 2023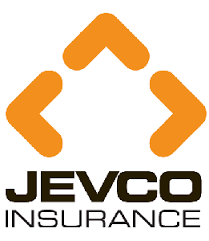 Jevco was founded in 1980 in Mississauga, Ontario. The company is still headquartered in Mississauga. Jevco was acquired by the Intact Financial Corporation in 2012. The company specializes in dealing with clients who struggle to find insurance elsewhere due to issues such as filing multiple insurance claims, having multiple traffic convictions or having license suspensions.
In 2016, Jevco became one of the first companies to insure Uber drivers and passengers with no additional costs. The company offers discounted rates to high-risk drivers. This means that the company does not offer other discounts. However, Jevco does provide short-term coverage policies for six month periods. They offer different payment options to policyholders, such as paying premiums in an up-front lump sum or on a monthly basis.
Jevco also provides discounts to all customers who decide to become Uber drivers. Jevco does not currently offer an app for auto-insurance policyholders. The company offers personal auto insurance in Ontario only. Jevco offers 24-hour support over the phone and can be reached at 1-866-864-1112. Policyholders can also contact a representative of the company via email at claimsreporting@jevco.ca.
Jevco Phone Number: 1-866-864-1112
Pembridge Insurance
1.7 Star Rating on Google, as of June 2023

Established in 1999, Pembridge Insurance Company has built a strong foundation of high quality insurance products and exceptional customer service.
Pembridge offers a comprehensive range of insurance products to meet a broad range of needs for Canadians at competitive prices. They offer traditional insurance products, such as auto, home, condominium, and tenant policies.
Additionally, they also provide insurance coverage for specialty products including ATVs, motorcycles, snowmobiles, and boats. In the event a valued customer should experience a loss, Pembridge's devoted Claims staff provides 24/7 response, including preferred contracting service and repair programs which supply prompt, high-quality repairs with written guarantees on all work.
Pembridge Insurance Phone Number: 1-877-736-2743
Pembridge Insurance Website
RBC Insurance
3.2 Star Rating on Google, as of June 2023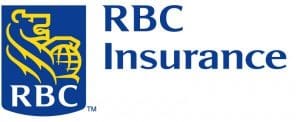 The Royal Bank of Canada (RBC) Insurance was founded in 1864 in Halifax. RBC Insurance is available throughout most of Canada. The company offers discounts for customers who bundle their home and life insurance with their auto insurance. Customers can obtain a discount by using the RBC website to obtain an insurance quote. They offer discounts for customers who insure multiple vehicles under RBC, have no claims history, or are retired. Customers can also get discounts for installing anti-theft alarms or winter tires on their vehicles.
RBC does not provide usage-based auto insurance, but does allow clients to customize their policies. They offer a family protection endorsement that offers significant compensation in the event that a family member is injured or killed in an accident. RBC also provides forgiveness for a driver's first at-fault accident, as well as protection for a policyholder's vehicle if it is lost or damaged within the first two years of ownership.
RBC Insurance does not currently have an app. The company does offer phone support 24 hours a day, seven days a week. The phone number to contact RBC Insurance is 1-800-769-2526.
RBC Insurance Phone Number: 1-800-769-2526
SGI
3.5 Star Rating on Google, as of June 2023

Saskatchewan Government Insurance (SGI) operates in five provinces throughout Canada: Saskatchewan, Alberta, British Columbia, Manitoba, and Ontario. SGI is a part of the Crown Corporation, which operates the Saskatchewan Auto Fund.
SGI is headquartered in Regina, Saskatchewan, and employs around 2000 staff members. SGI offers numerous discounts for its clients. Customers who have maintained an insurance policy for three years or longer with any insurance provider are eligible for a discount. Like many other auto insurance providers, the company provides discounts to policyholders with good driving records, who hold multiple vehicle insurance policies and who bundle their home and auto insurance policies.
SGI also offers discounts to retired persons and those who live on a farm and use farming as their primary method of earning an income. An SGI representative can be reached 24 hours a day, seven days a week.
SGI Phone Number: 1-877-844-8460
TD Insurance
3.0 Star Rating on Google, as of June 2023

TD Insurance is an auto insurance provider that is part of TD Bank group, which is based in Toronto. TD Insurance offers home, vehicle, life, health and personal insurance.
The company provides group rates to businesses and other types of associations. Discounts are available to policyholders who use a TD approved anti-theft system, attend school full time, own a vehicle that is hybrid or electric, or bundle their vehicle and home insurance policies. TD offers an app via which policyholders can file claims. The app provides users with step-by-step support through the claims filing process. The app also allows policyholders to check their coverage, check the status of their claims, or update their payment plan or home address. The company can also be reached by phone 24/7 at 1-866-454-8910.
TD Insurance Phone Number: 1-866-454-8910
Travelers
2.0 Star Rating on Google, as of June 2023

Travelers insurance is a recent addition to the Canadian insurance market. The company's Canadian introduction occurred in 2009. Traveler's Canadian subsidiary focuses almost primarily on providing auto insurance.
The company offers discounts for policyholders who hold multiple vehicle insurance policies, complete a driver education course, bundle home and insurance policies or who maintain a safe driving record. Ontario residents who are retired are also eligible for a discount.Travelers offers a highly useful app for policyholders. The app's services stand out when compared to those offered by other auto insurance providers. The app provides assistance with things such as accessing vehicle insurance cards, making payments, enrolling in a payment plan, managing a payment plan, viewing coverage and policy information, reporting claims, requesting roadside assistance, and contacting a claims professional.
Travelers Phone Number: 1-800-661-5522.
Wawanesa
1.9 Star Rating on Google, as of June 2023

Wawanesa was established all the way back in 1896, originating from a town with the same namesake, Wawanesa in Manitoba. Having stood the test of time Wawanesa has now grown to become a multi-national insurance company, focusing on insurance within the property and casualty sectors.
Wawanesa insurance is readily available Canada wide and throughout the United States via one of its two subsidiary insurance companies, Wawanesa Life and Wawanesa General. Customers can reach Wawanesa by calling the number below or visiting their website.
Wawanesa Phone Number: 1-844-WAWANESA (929-2637).
How Do You Buy Car Insurance in Ontario?
After you've had a chance to review our list of the best options for car insurance in Ontario you may be wondering how you can buy your desired insurance policy. Generally speaking, you have a few options:
Use an insurance aggregator – Use an aggregator like MyChoice to compare a range of quotes from different companies, ranging from brokers, directs and even the ability to buy online.
Use an insurance broker – Brokers sell insurance from many different insurance companies effectively they are a middle representative between you and different companies.
Use an insurance agent – Usually only represent one insurance company.
Buy direct from an insurance company – Purchase your policy on your own directly from an insurance company.
As with any important purchase decision it's important to do your research and car insurance is certainly no different, here's some important considerations to keep in mind when choosing your policy in Ontario
Rates – It's important to shop around and certain providers can offer the same policy at a different rate, compare your options before making a decision.
Coverage – Dependant on what coverage you need be sure to check the policy limits, deductibles and coverage limits. All policies will vary.
Claims process – Having an understanding of a particular insurance company's claims process you are considering could be worthwhile.
Service – The cheapest policy may not always be the most suitable. If you end up going up with a cheaper policy that has a higher deductible if you need to make a claim, you could end up paying more in the long run.
Satisfaction – Whoever you end up purchasing your car insurance from it's important to ensure that you feel comfortable and are satisfied with your choice before making the purchase.
How Do You Make a Car Insurance Claim in Ontario?
Now you know about your options for purchasing auto insurance in Ontario and some important considerations to consider the last thing we'll touch upon is the claims process in Ontario and what that looks like.
Obviously, it goes without saying that dealing with an accident is not something that you want to have to deal with but unfortunately, it's something most of us drivers must do at some point in time.
There are many incidents that could end up prompting a car insurance claim whether it is a simple coming together in a car park or a full write-off of your vehicle from a serious accident, learning how to navigate the claims process is important so here's our simple follow along checklist:
In the event of needing to file a report with the police, this should be your first step.
Initiate contact with your insurance provider, don't wait too long after the incident.
Give your insurer a detailed account of what happened, expounding upon the intricate details surrounding the incident in question with pictures etc.
Help the claims process and answer any questions from your adjuster in a timely manner.
Obtain an accurate assessment of your vehicle's damage and subsequent repair costs.
Select a reputable car repair shop and arrange for the repairs to take place.
Finally, bring closure to the insurance claim by concluding all necessary repairs and admin tasks.
One important thing to remember when submitting a claim is that you will have to pay whatever your deductible is in order for your insurance company to cover the costs of your repairs. That is if you are considered to be at fault for the accident, if not then your provider may waive it for a not-at-fault accident incident.