A List of the Top 10 Small Cars In Canada in 2023
Here are our top 10 best small cars in Canada in 2023 from top to bottom:
Click on a car below for more information!
This is a list containing our picks for the top 10 best small cars in Canada, to see our overall list of the cheapest cars to insure check out this page.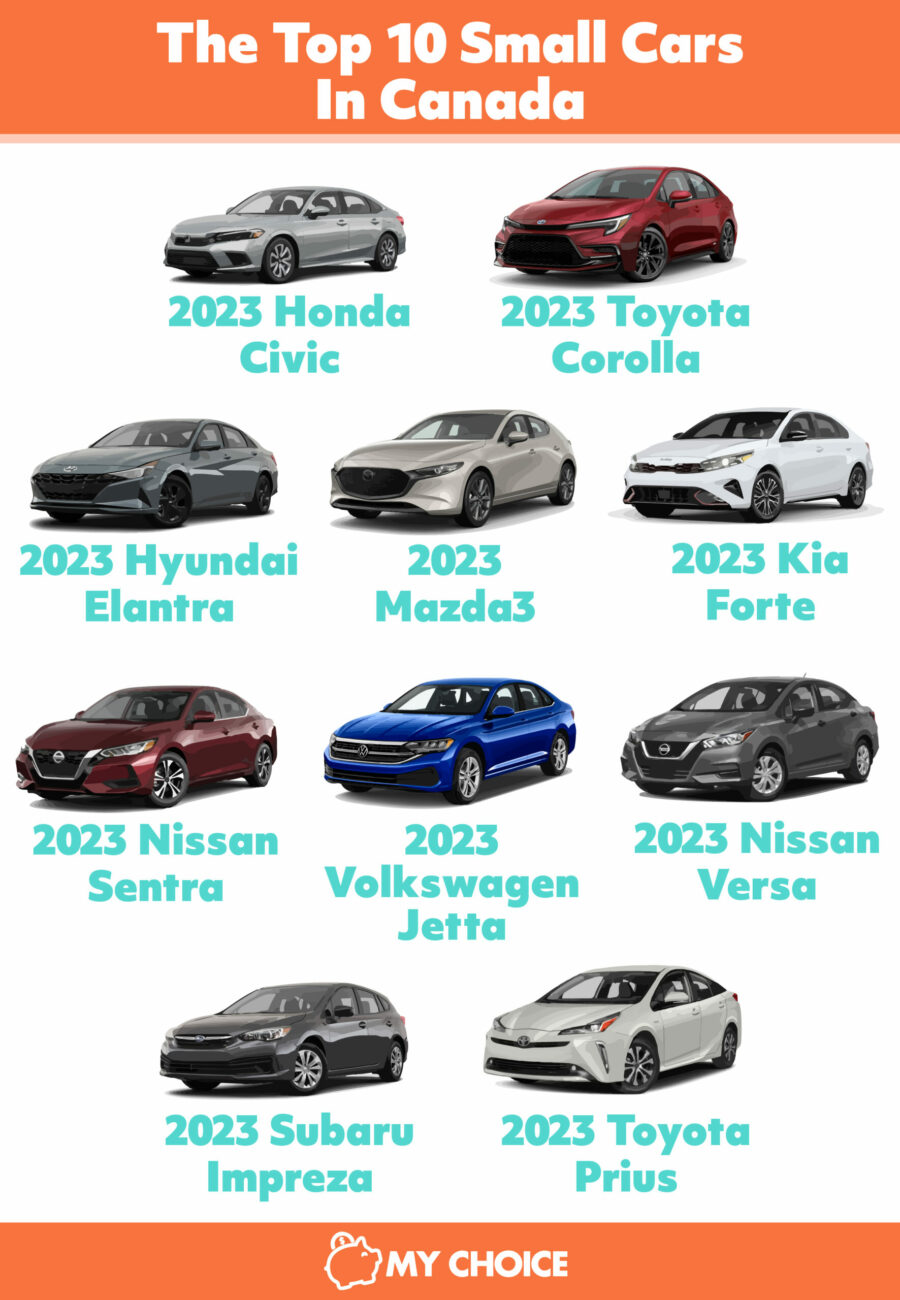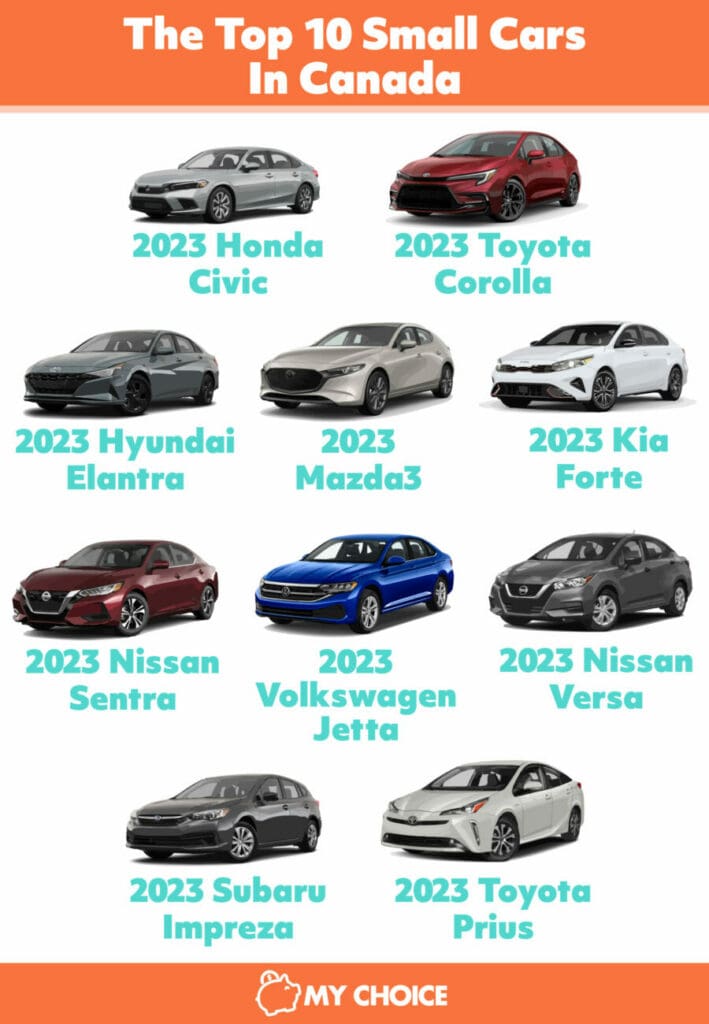 Why Should You Buy A Small Car?
There's no denying that SUVs and pickup trucks have eclipsed smaller vehicles in terms of sales and popularity in recent years. In Driving.ca's list of the best-selling vehicles in 2022, only two out of ten vehicles listed are compact cars.
But that doesn't mean buying a small car isn't a good idea anymore. On the contrary, there are actually tons of benefits to owning a small car.
Below, we highlight some of those benefits and recommend some of the best small cars in Canada today.
Small cars don't need a lot of fuel, can be parked in relatively small spaces, and are just fun to drive. Don't believe us? Let's look into these and other reasons why you should buy a small car.
Small Cars Aren't Gas Guzzlers
The main factors affecting fuel economy are vehicle weight, engine size, and aerodynamic drag. Essentially, the smaller the car and engine, the more fuel-efficient it will be. This is especially true when you use your car primarily for commuting in the city, where stop-and-go traffic is prevalent.
It's Easier To Get Financing For A Small Car
Smaller cars tend to be more affordable than bigger SUVs and trucks. As such, it's also easier to get approved for a small car loan versus a loan for an SUV.
They're Fun To Drive
Nimble, light, and responsive, small cars are generally fun and easy to maneuver. Do bear in mind that many small cars tend to be equipped with front-wheel drive only. However, it isn't too hard to find real-wheel-drive options nowadays.
If you're worried about needing a car for winter driving (ideally one with good traction for driving over snow and ice), small cars like the Mazda3 and Subaru Impreza come equipped with all-wheel drive.
Small Cars Are Easier To Park
Don't have a huge garage at home? Or perhaps parking isn't exactly your strong suit? A small car may be your best bet. As they are compact and fairly easy to maneuver, they can be squeezed into tight or awkward spaces more easily than bigger vehicles.
Maintenance Fees Are Generally Lower
Thanks to their smaller engines, compact cars require less maintenance and repairs than bigger ones. Their parts are generally more affordable too. The bottom line: buying a small car will save you countless trips to the mechanic.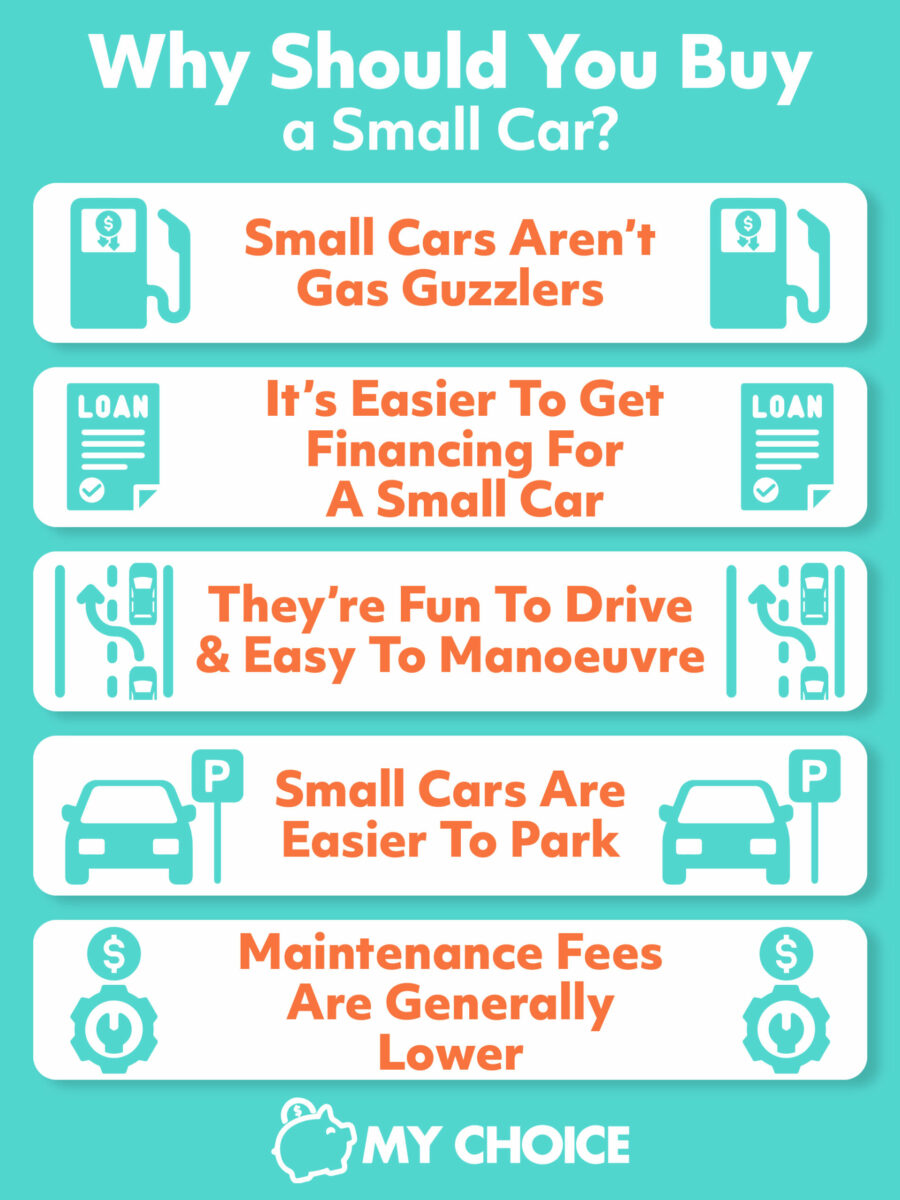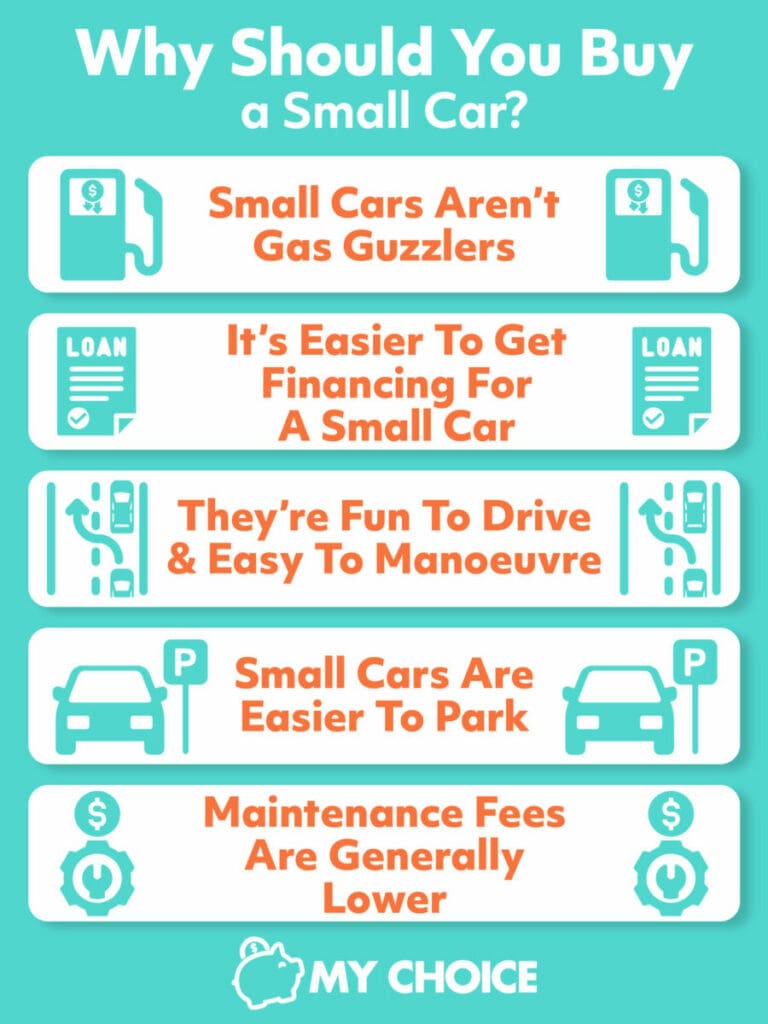 What To Consider When Buying A Small Car
Not all compact cars are made the same. When looking for a new car, consider which of the following factors are most important to you:
Cargo Capacity
One of the biggest sacrifices you'll have to make when buying a small car is cargo space. Sedans, coupes, and hatchbacks all have limited cargo space compared to bigger vehicles.
But if you want more flexible cargo space, you may want to consider a hatchback with fold-down rear seats and a trunk with a tall and wide opening. Still, in this scenario, you may have to choose between carrying passengers or cargo.
Seating
Small cars are best for single folk, couples, and families of up to five members. Some compact cars, however, have roomier, more comfortable rear seating, so be sure to try out every seat before making a decision.
Handling
Whereas some people are looking for the most comfortable ride possible, others prefer a nimble, lively car that can inject a bit of fun into their trips. If you're in the latter camp, you'll be pleased to know that many compact cars, thanks to their small engines and relatively light bodies, offer crisp handling and impressive acceleration.
But bear in mind that not all cars are made the same. The best way to get a feel for how well a car drives is by taking it out on a test drive.
Safety And Driver Assist Technologies
Modern cars are packed with tech to keep passengers safe and assist drivers with things like blind spot monitoring and lane keeping. With so many different innovations out there, it can be difficult to know which ones are must-haves and which ones are just plain unnecessary.
Here's a list of some of the most helpful advanced driver assistance systems or ADAS:
Automatic Emergency Braking
Blind Spot Detection
Collision Warning System
Driver Drowsiness Detection
Lane Centering Assistance
Lane Keeping Assistance
Adaptive Cruise Control
Automatic High Beams
Reliability
A car's reliability rests on its ability to meet certain standards and safety regulations set by institutions such as the National Highway Traffic Safety Administration (NHTSA), Canada Motor Vehicle Safety Regulations (MVSR), and the Insurance Institute of Highway Safety (IIHS). These organizations evaluate a vehicle's capacity to protect its driver and passengers in the event of a crash.
Aside from this, you should also look at factors like the brand and model's reputation, the average cost of repairs per year, the vehicle's trade-in and resale value, and any history of recalls.
Most Reliable Small Cars In Canada
Based on the 2022 Top Safety Pick from IIHS, these are the most reliable compact cars in Canada:
Honda Civic hatchback
Honda Civic sedan
Honda Insight
Mazda Mazda3 hatchback
Mazda Mazda3 sedan
Subaru Crosstrek Hybrid
The Top 10 Best Small Cars In Canada
Now that you know what to look for in a small car, you can narrow your options down further with our picks for the top 10 best small cars in Canada in 2023.
Honda Civic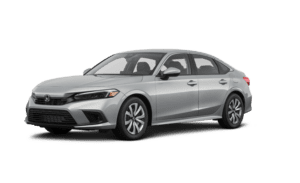 Since its introduction in 1972, the Honda Civic has maintained its position as one of the most reliable and best-selling cars in the world. In Canada, the Civic has been the best-selling car for the last 24 years.
Why? According to the Kelly Blue Book, a trusted resource for automobile pricing, the 2023 Civic does "just about everything right." It looks good, has excellent handling, and boasts a long-standing record of reliability and resale value.
The 2023 Civic is available as a sedan or roomy hatchback. It also comes with a spate of safety and driver assist technologies thanks to its Honda Sensing safety tech suite.
Toyota Corolla

The Toyota Corolla has always followed closely behind the Civic in terms of sales. This is thanks to its impeccable fuel economy, hefty package of safety gear and driver assist technology, comfortable sedan rear seats, and affordability.
When compared to the Civic, it pales in terms of cargo space and maximum horsepower output. Still, as Forbes puts it, the Toyota Corolla is "more of a value-packed commuter than a thrill machine." And for many, that's more than enough.
Hyundai Elantra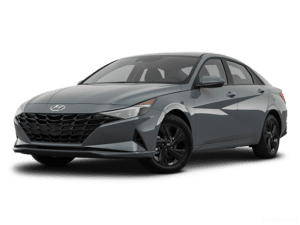 If you want a handsome car that can turn heads, look no further than the Hyundai Elantra. Aside from its good looks, the Hyundai Elantra also boasts a high fuel economy, a spacious and comfortable cabin, and an impressive collection of driver assist and safety features. It may not have the most powerful base engine or the most nimble handling, but it's a solid commuter and a great all-around car.
Mazda 3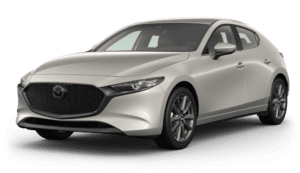 With a sleek profile, premium interiors, fun handling, and all-wheel drive, it's hard to deny the Mazda 3's appeal. Sure, it doesn't get the same fuel economy as most of the others on this list, and its cargo space and back seats are nothing to write home about.
But enthusiasts don't really get the Mazda3 for its practicality. Instead, it's a great option for those who want the premium experience at the price of a compact car.
Kia Forte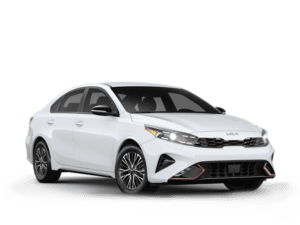 For its affordable price, the Kia Forte comes with a variety of impressive features, from responsive tech systems to 15.3 cubic feet of trunk space (more than most of its competitors in its class). It also boasts excellent fuel economy, well-built interiors, and a comfortable cabin despite its small size. Overall, it's a practical utility vehicle with a lot to offer.
Nissan Sentra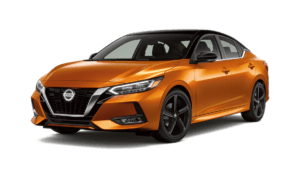 The Nissan Sentra is a stylish and economical sedan that comes jam-packed with driver assist and safety features. Its slow acceleration and substandard braking performance may turn off those looking for a fun and punchy driving experience. But, all in all, it makes for a decent daily driver – especially for its price.
Volkswagen Jetta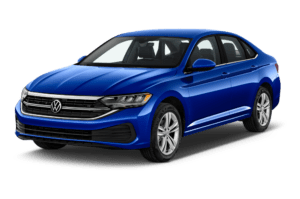 Don't be fooled by this car's conservative styling. The Volkswagen Jetta has enough features to compete with the likes of the Honda Civic and the Toyota Corolla – the top brass of this class of vehicles. It has decent fuel economy, a plushy premium cabin, and tons of cargo and cabin space – 14.1 cubic feet of trunk space to be exact.
Nissan Versa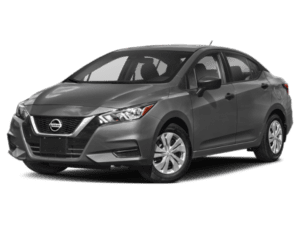 The 2023 Nissan Versa is currently the cheapest subcompact on the market. But despite being a budget vehicle, it doesn't skimp on comfort. It offers a smooth ride and accurate steering, as well as stylish, soft-touch surfaces inside. It may not have the most powerful engine but it'll keep you safe with its long list of standard safety and driver-assist technologies.
Subaru Impreza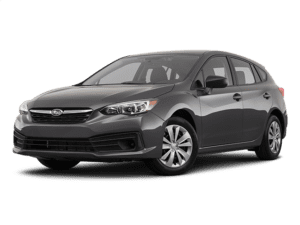 As one of the few compact cars with standard all-wheel drive, the Subaru Impreza is a great option for those who still want to be able to take a smaller car out during wet weather. With a roomy cabin and ample advanced driver safety technology, it makes for a solid winter car.
Toyota Prius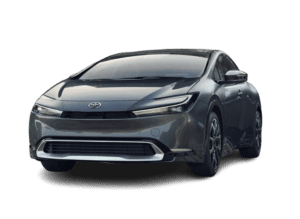 With fuel prices skyrocketing, hybrid and electric vehicles are becoming a more practical choice. The undisputed king of hybrids is still the Toyota Prius, one of the most affordable, fuel-efficient, and spacious hybrids on the market. The 2023 model is particularly exciting as the popular car gets a facelift.
The Bottom Line
Small cars are great because they're fuel-efficient, affordable, and easier to drive and park. If you're looking for a reliable small car, one of the vehicles listed above is sure to fit your needs. Keep in mind, though, that what matters most to you may vary, so be sure to consider all of your needs when making your purchase.
Whatever car you choose, make sure you've got a good insurance policy that can protect you from accidents and theft. MyChoice makes it easy to compare insurance quotes from top providers. Get tailor-fit insurance in just three minutes now!