A List of the Top 10 Electric Vehicles In Canada in 2024
This is a list containing our picks for the top 10 best electric vehicles in Canada, to see our overall list of the cheapest cars to insure check out this page.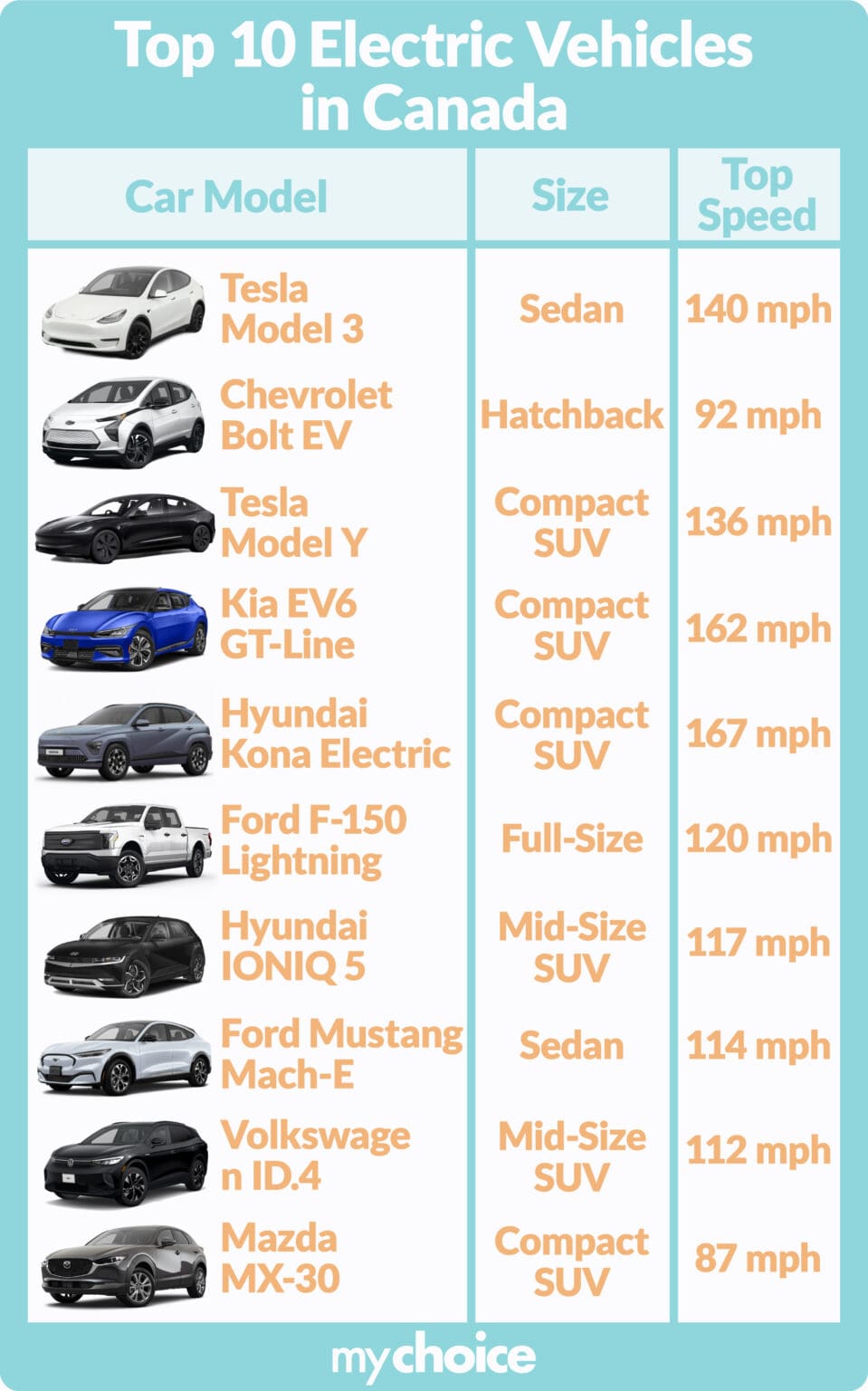 Why Should You Buy an Electric Car?
Fossil fuel-powered cars are abundant and cheap, but investing in an electric car may actually be the better choice for your finances and Mother Earth in the long run. Here are some compelling reasons why you should get an electric car:
Lower fuel costs – With the rising cost of gas, driving an electric car has become cheaper despite a higher upfront purchase cost. Charging an electric car costs less compared to what gas-dependent drivers pay per kilometre, saving electric vehicle owners thousands of dollars.
National and provincial incentives – The Canadian government offers point-of-sale incentives ranging from $2,500 to $5,000 for consumers who buy or lease an EV. There are also incentives for installing home charging locations, depending on where you live. This can significantly lower your purchase price, as well as the initial outlay for a reliable charging area.
Lower maintenance costs – Electric cars use the electric motor to decelerate, extending the lifespan of your brake pads. This translates to lower maintenance costs for electric car owners.
Eco-friendly transportation – When you drive an electric car in fully electric mode, it produces zero fossil fuel emissions. Despite the cost of electricity generation, this can lower greenhouse gas and smog levels overall. Simply put, electric cars can help lead to cleaner air, significantly impacting both our health and the environment.
How Electric Vehicles Affect Your Car Insurance Rates
On average, car insurance for electric vehicles in Canada is slightly more expensive compared to gas-powered models. This is because electric cars cost more, so the cost of replacing their parts would be higher for a car insurer. This, in turn, raises your car insurance rates.
However, you can keep the cost of your electric vehicle's insurance down by choosing a more common car model, a car with more safety features, or a vehicle that comes at a lower price tag.
Some electric cars are even eligible for electric car insurance discounts, depending on your province, your vehicle make and model, and your insurer. To find the most competitive car rates for electric vehicles, it's important to shop around and compare prices for similar coverage.
The Top 10 Best Electric Vehicles In Canada
With the rising cost of fuel, more Canadian drivers are turning to electric cars. However, some electric cars are more efficient, more suitable for tough Canadian winters, or have better overall performance than others.
These are our top 10 picks that stood out above the rest:
Tesla Model 3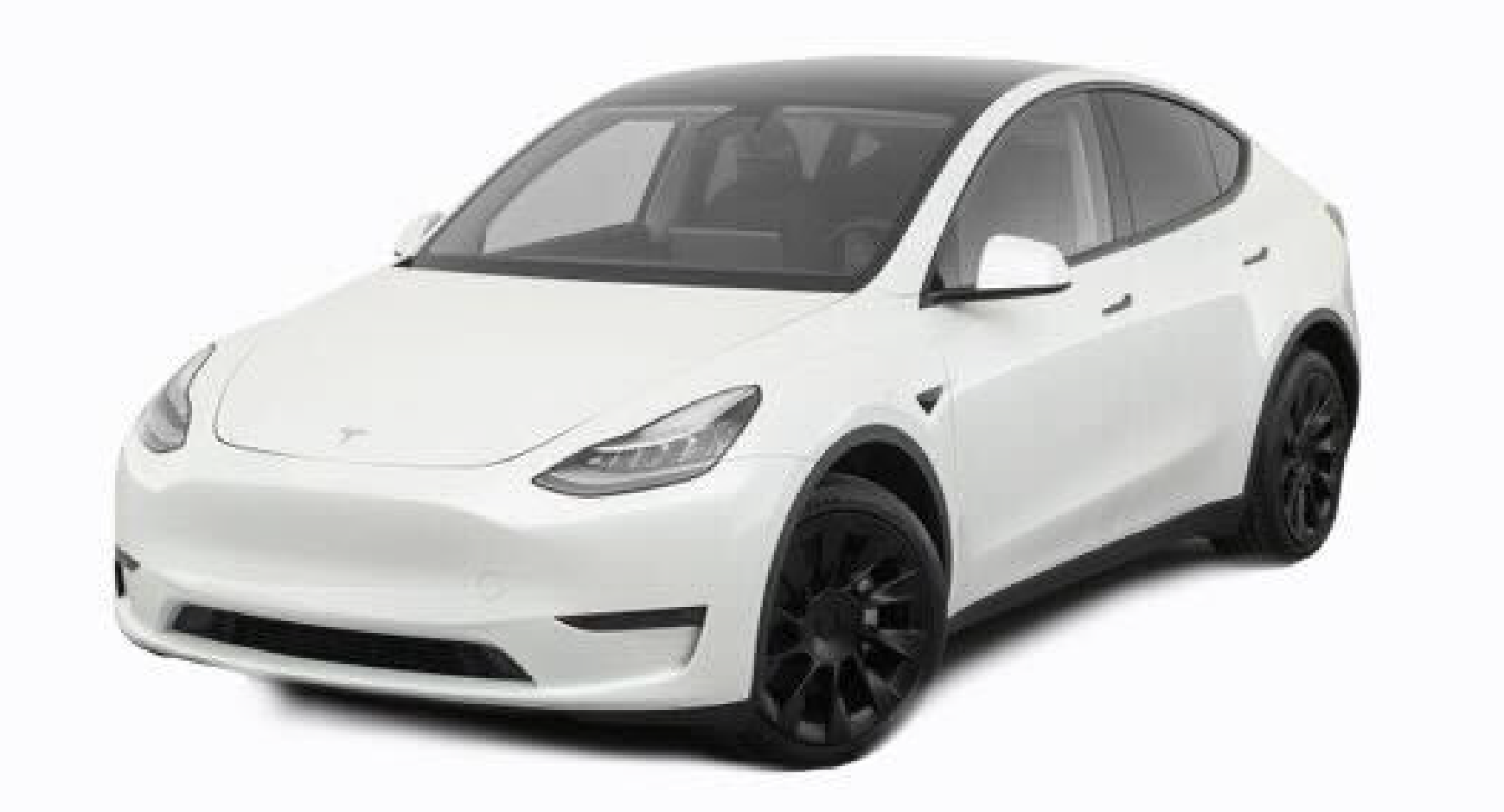 Size: Sedan
Range: 437.7km/272 miles
Power: 480 horsepower
Top Speed: 140 mph
Acceleration: 0-60 mph in 5.8 seconds
Price: Starts at $54,990 CAD
The standard Tesla Model 3 is known for crisp steering, simple interiors, and an impressive driver-assist system. Key features include standard automated emergency braking, automatic lane changes, and a central display with entertainment options like Netflix and arcade games.
With a relatively good driving range and power for the price, it's a solid choice if you're shopping around for an electric vehicle.
Chevrolet Bolt EV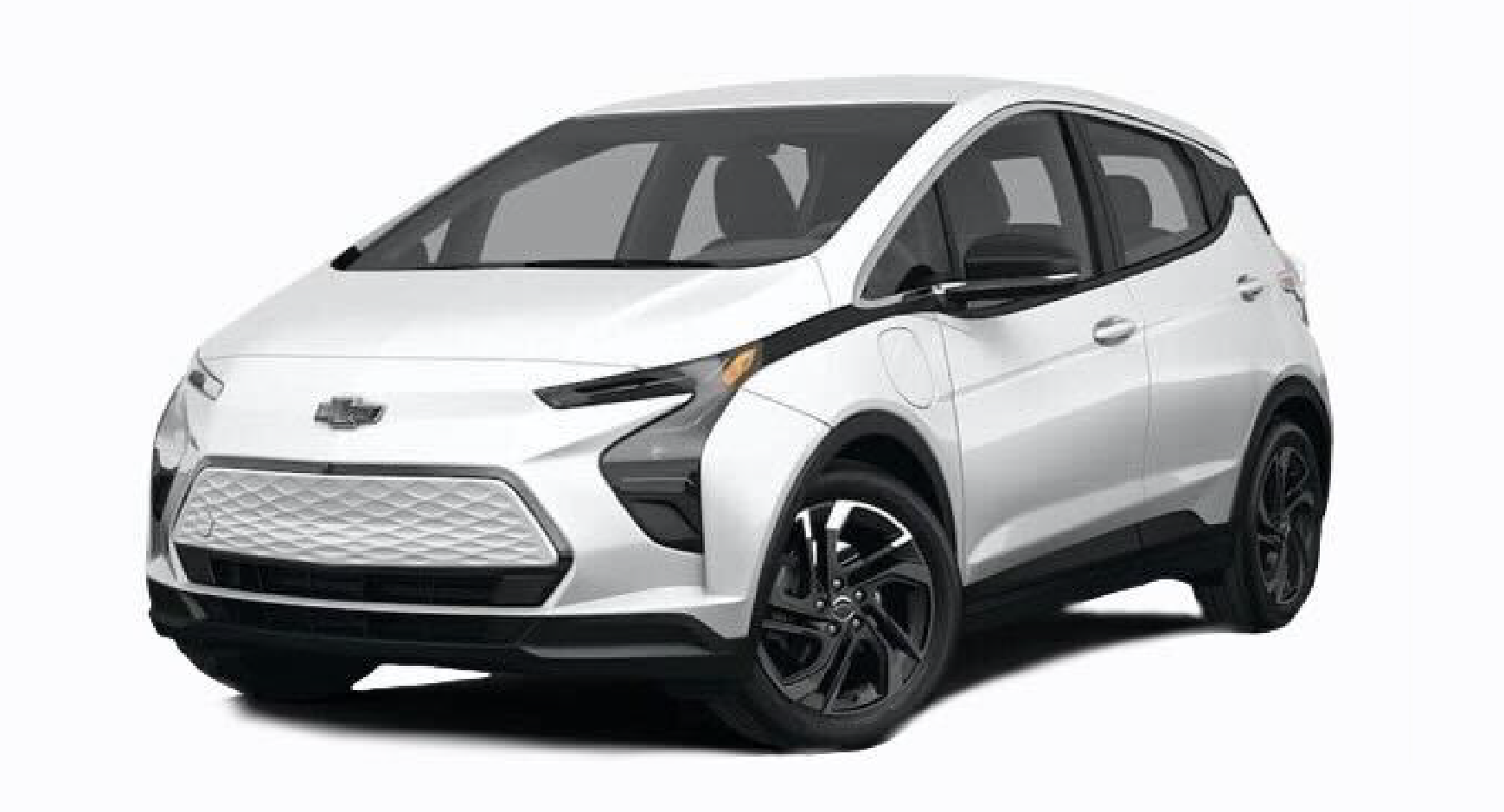 Size: Hatchback
Range: 417km/259 miles
Power: 200 horsepower
Top Speed: 92 mph
Acceleration: 0-60 mph in 7.15 seconds
Price: Starts at $38,198 CAD
Don't be fooled by the Chevrolet Bolt EV's low starting price. Even at this affordable price tag, this car comes with many helpful features for safety, comfort, and entertainment. Some of the Chevrolet Bolt EV's notable features include forward collision warning, lane-keeping assist, and a 10.2-inch touchscreen infotainment system.
Tesla Model Y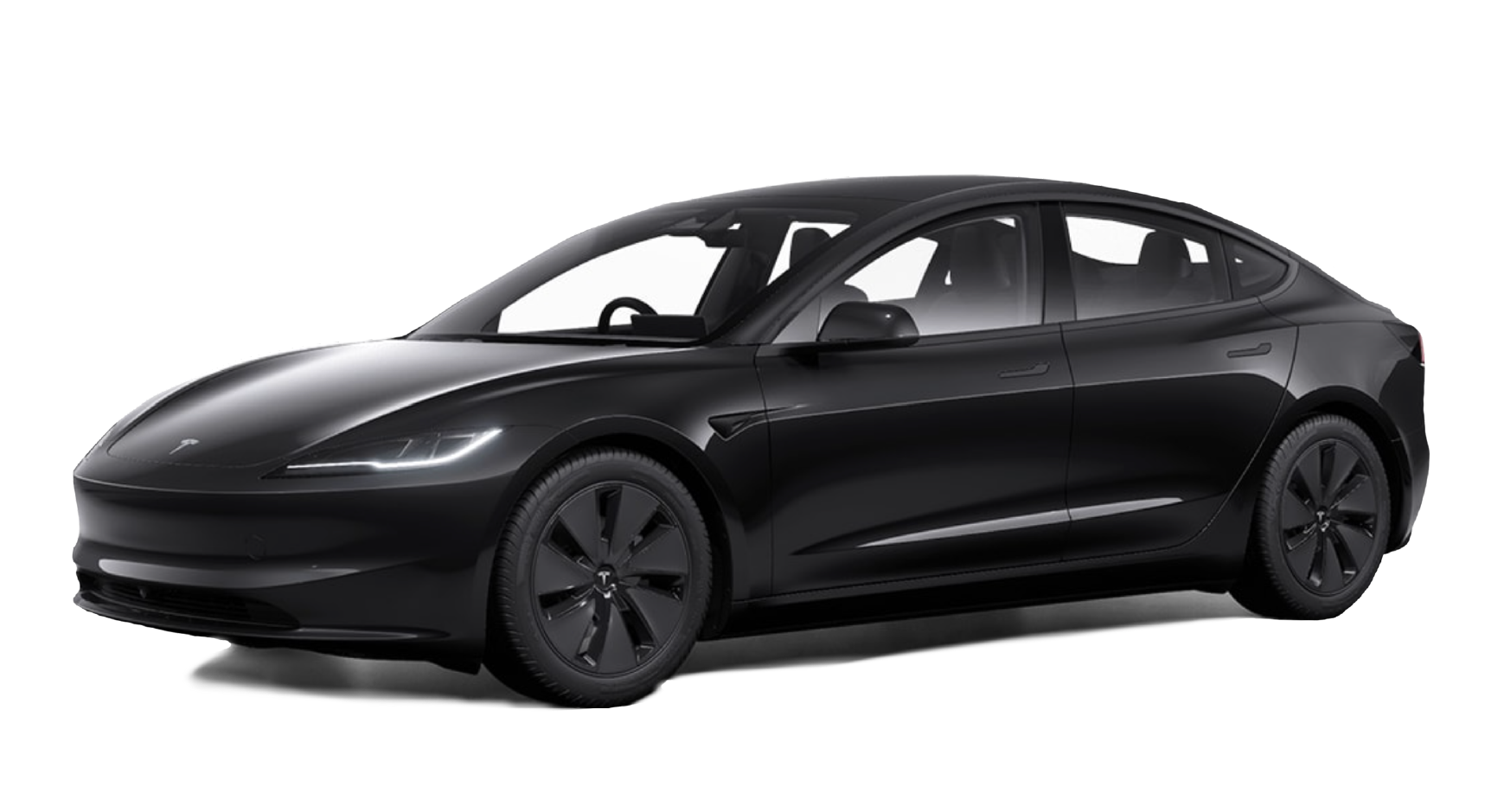 Size: Compact SUV
Range: 373km/244 miles
Power: 450 horsepower
Top Speed: 136 mph
Acceleration: 0-60 in 4.4 seconds
Price: Starts at $55,000 CAD
The Tesla Model Y offers quick acceleration, a good driving range, and digital interiors that you can directly manage from your dashboard. On top of its standard Autopilot driving system, you can opt for additional safety features such as the Summon feature and self-parking.
Families may also be interested in getting this model for its spaciousness and extra row of seats – benefits often absent in comparable luxury electric SUVs.
Kia EV6 GT-Line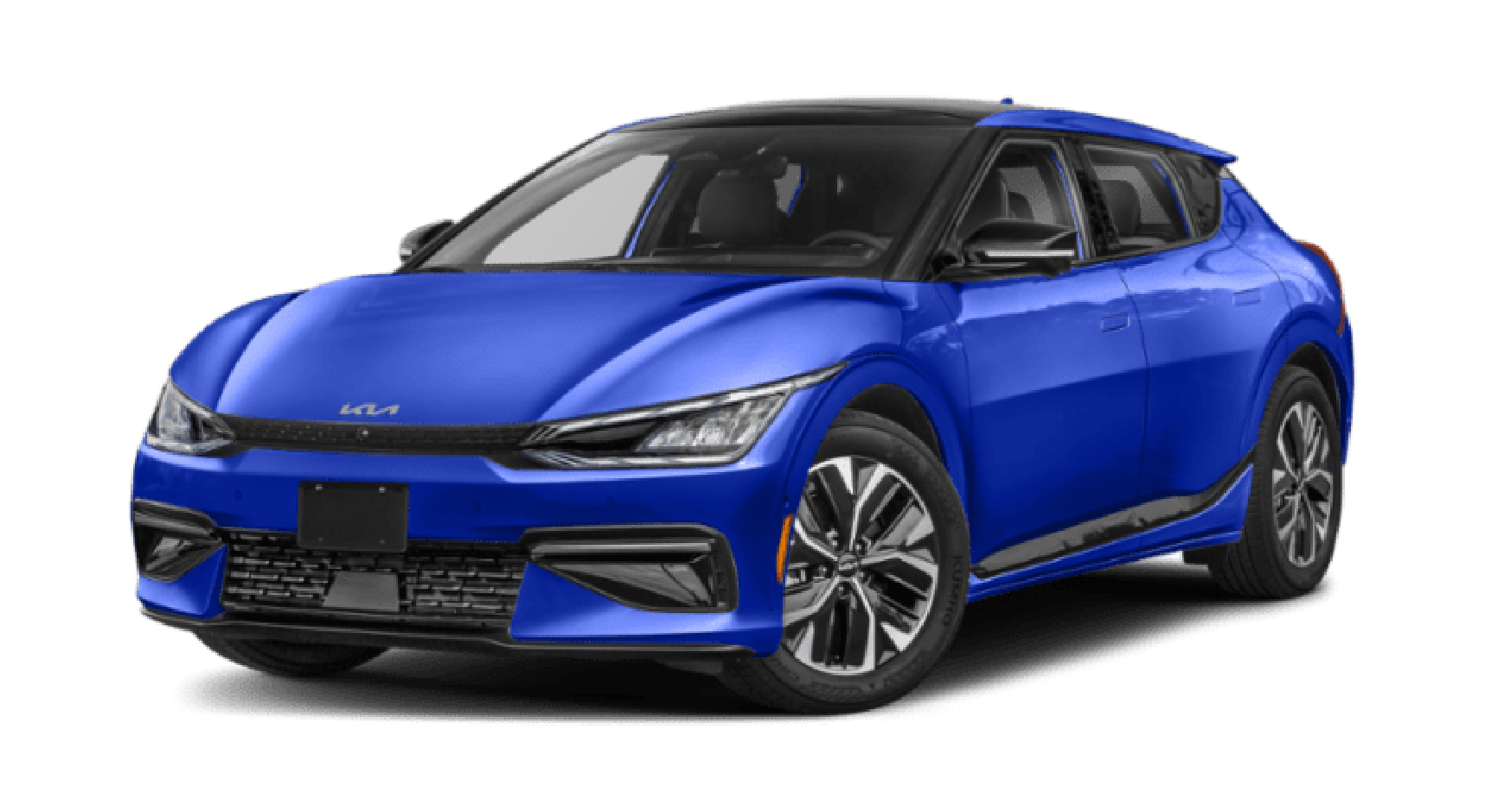 Size: Compact SUV
Range: 441km/274 miles
Power: 576 horsepower
Top Speed: 162 mph
Acceleration: 0-60 in 4.5 seconds
Price: Starts at $44,995 CAD
The Kia EV6 GT-Line is a fast and sporty electric car at a decent price point. Apart from its impressive top speed of 162 mph, it also has one of the fastest charge times, charging from 10% to 80% in just 18 minutes. It also has numerous safety features, such as an adaptive high beam, remote smart parking assist, and blind view monitor.
Hyundai Kona Electric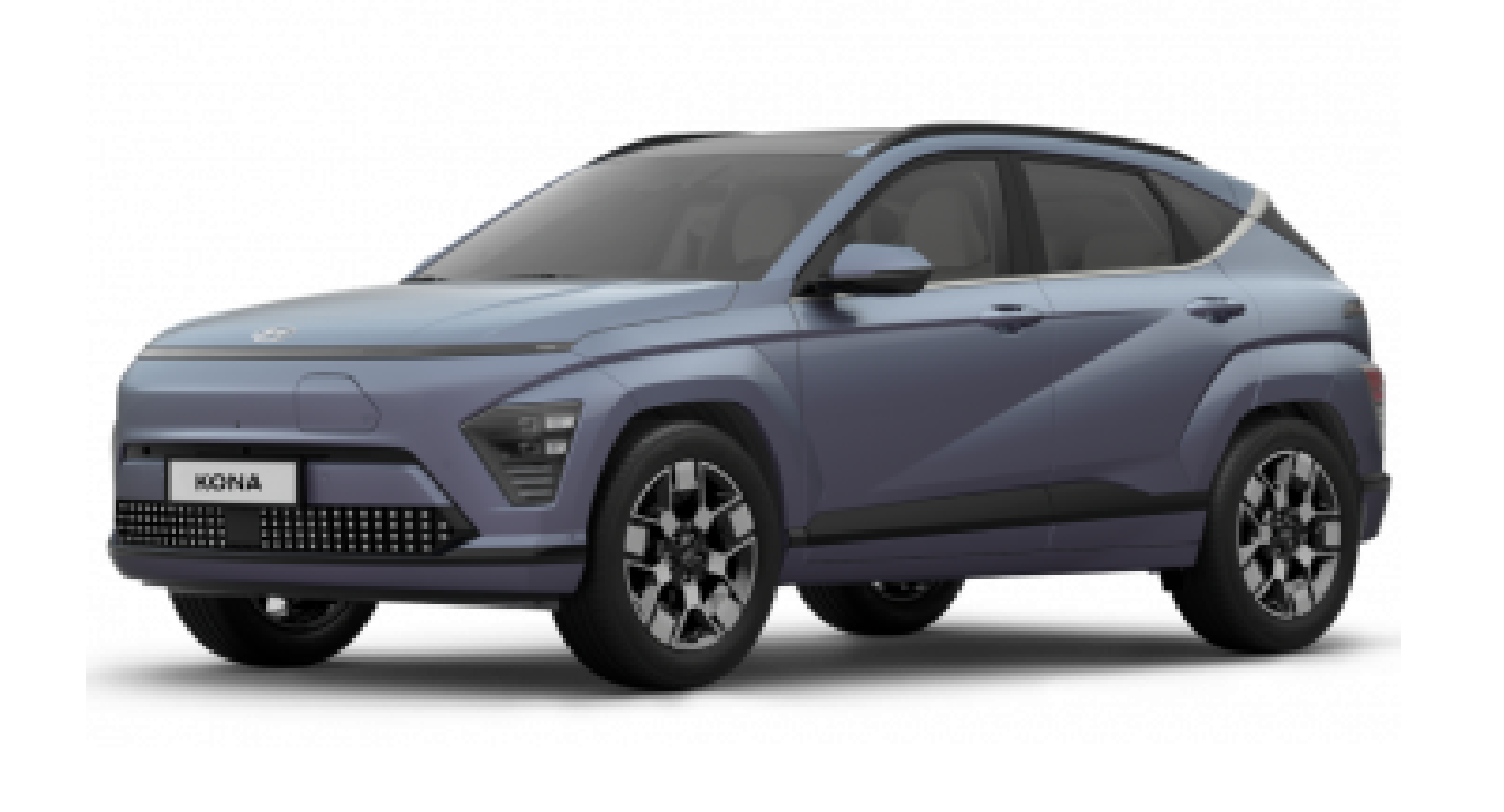 Size: Compact SUV
Range: 415km/258 miles
Power: 201 horsepower
Top Speed: 167 mph
Acceleration: 0-60 in 5.3 seconds
Price: Starts at $44,999 CAD
The sporty-looking Hyundai Kona Electric packs an impressive suite of features in one package, such as rear parking sensors, a six-speaker audio system, and forward collision warning.
With a DC charger, it can go from 10% to 80% charge in 47 minutes. The 64 kWh version of the Kona can go up to an impressive 415 km with a single charge, allowing drivers to charge it as infrequently as once a week – even with regular use.
Ford F-150 Lightning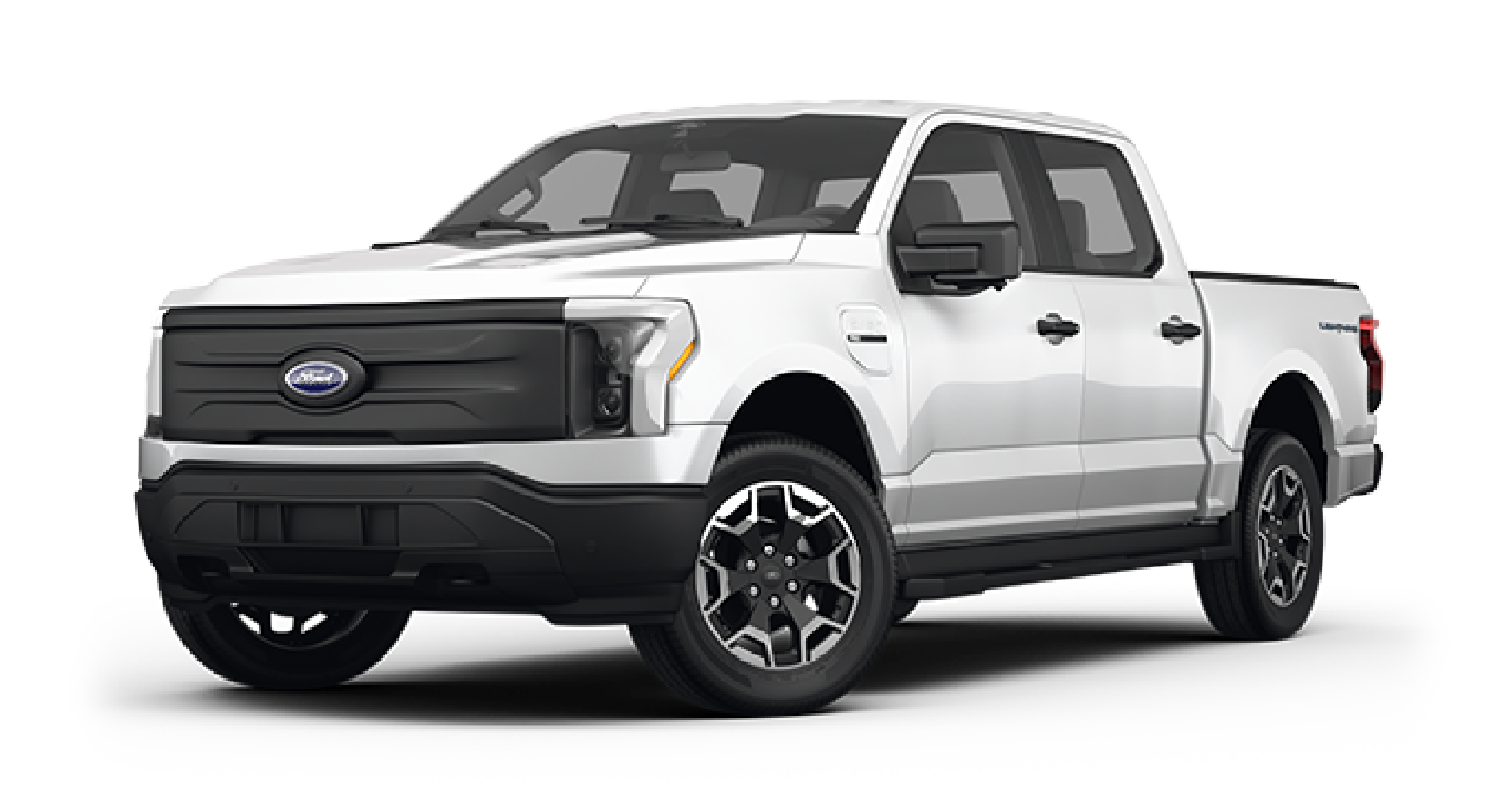 Size: Full-Size
Range: 480km/230 miles
Power: 563 horsepower
Top Speed: 120 mph
Acceleration: 0-60 in 4 seconds
Price: Starts at $40,000
Capable of carrying up to 20,000 pounds, the Ford F-150 Lightning is a powerful and rugged option at its price point that you can take to the great outdoors.
This quick pick-up truck comes in two options: the standard 98 kW pack and the Extended pack with 131 kW. The Extended pack has a major advantage that makes it worth the upgrade: a 563 horsepower engine that can go up to 480 km with just one charge.
Hyundai IONIQ 5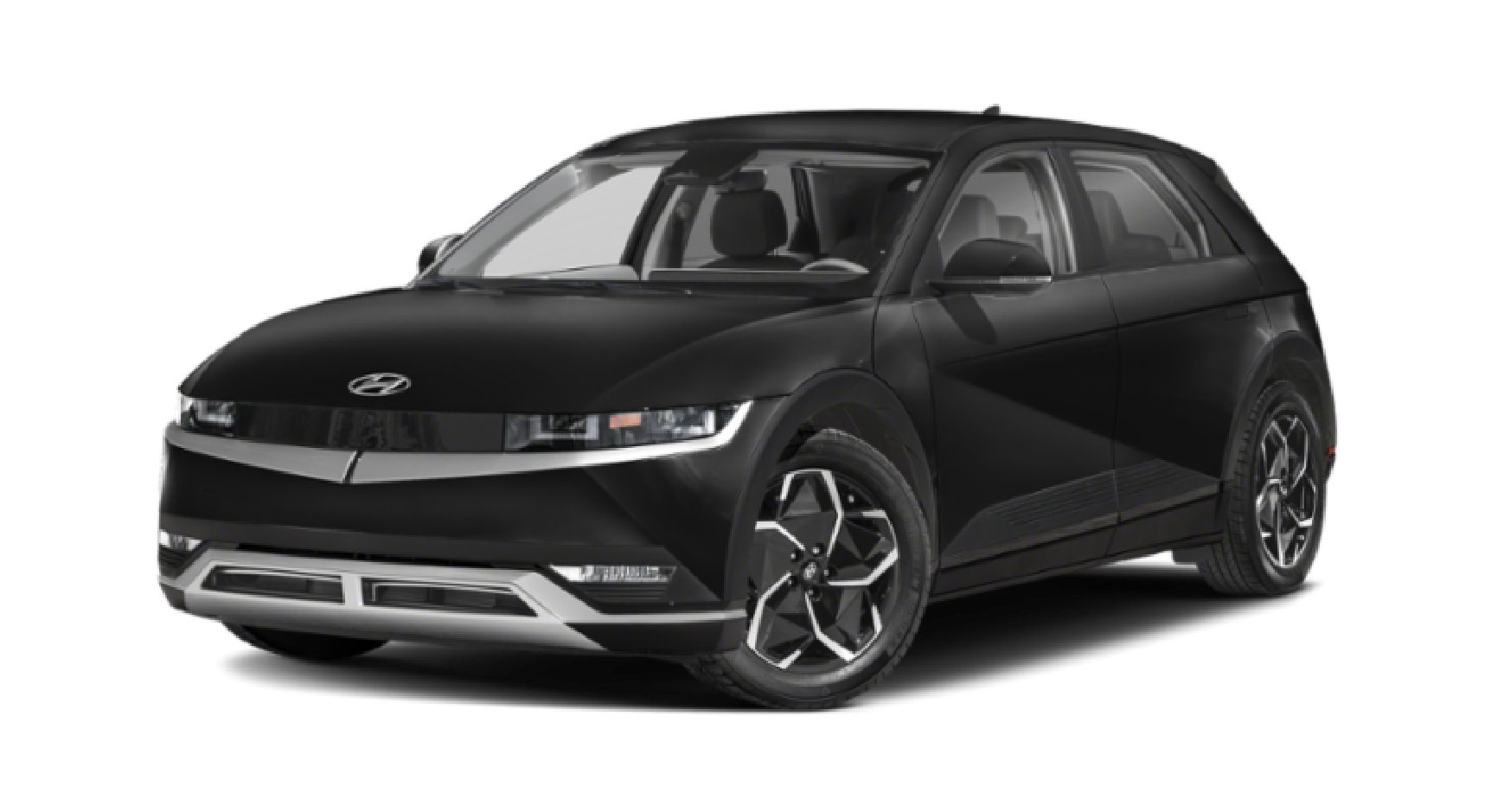 Size: Mid-Size SUV
Range: 354km/220 miles
Power: 468 horsepower
Top Speed: 117 mph
Acceleration: 0-60 in 4.5 seconds
Price: Starts at $47,549 CAD
Because it's fairly brand-new on the market, the Hyundai IONIQ 5 will be a little pricier compared to similar models. However, it's notable for its fast-charging capabilities, going up to 80% in just 18 minutes if you have access to a 350-kW charger system.
It also has impressive safety gear for its price, such as blind-spot collision avoidance, lane-following assist, and adaptive cruise control.
Ford Mustang Mach-E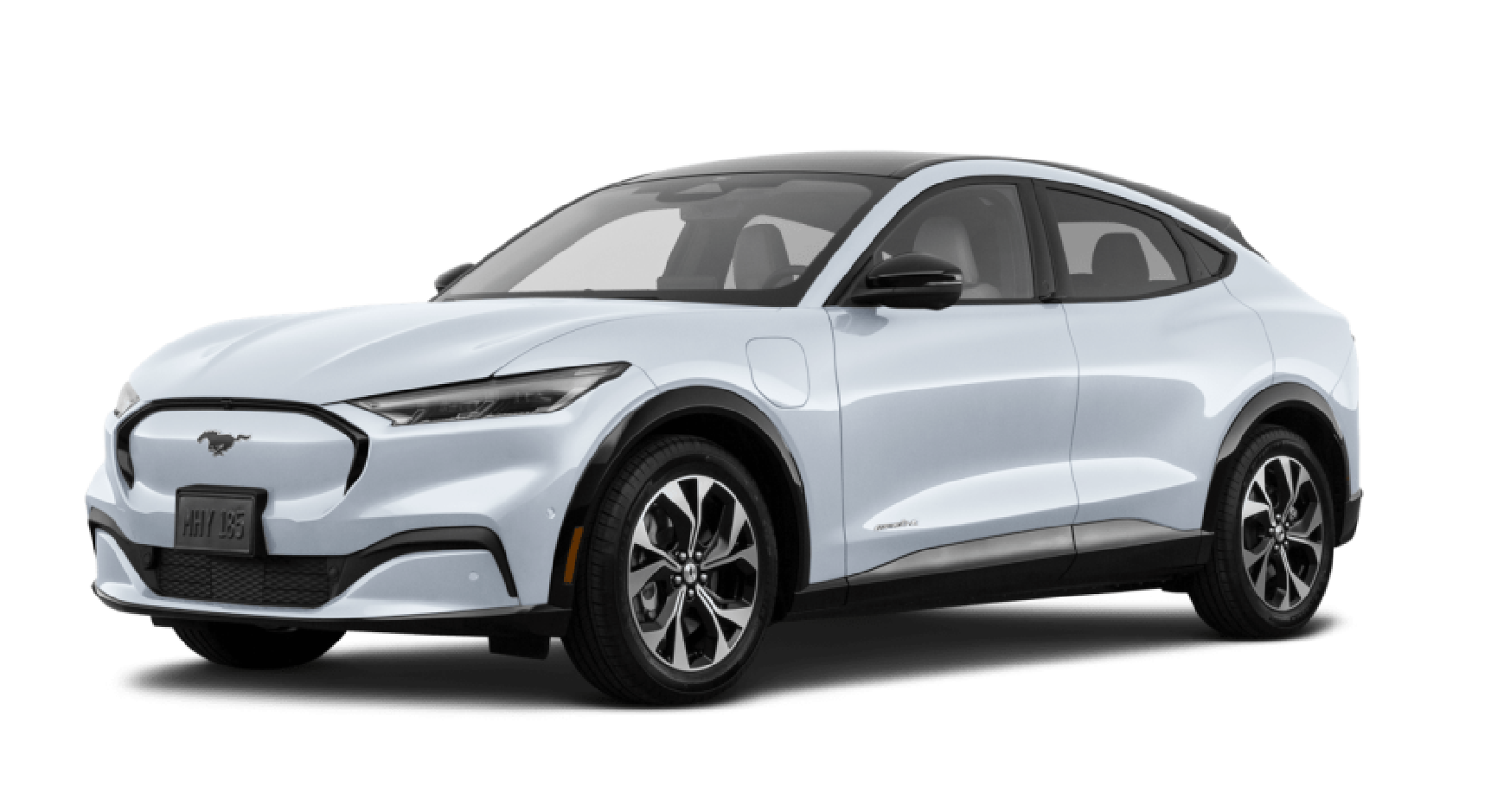 Size: Sedan
Range: 397km/247 miles
Power: 266 horsepower
Top Speed: 114 mph
Acceleration: 0-60 in 5.1 seconds
Price: Starts at $52,490 CAD
The Ford Mustang Mach-E has classic interiors, plenty of cargo space, and a streamlined dashboard. It charges from 10% to 80% in approximately 45 minutes using a DC charger, making it slightly slower than some of the options on this list.
However, it has numerous features such as customizable ambient interior lighting, a next-generation SYNC infotainment system, and available lane-departure warning.
Volkswagen ID.4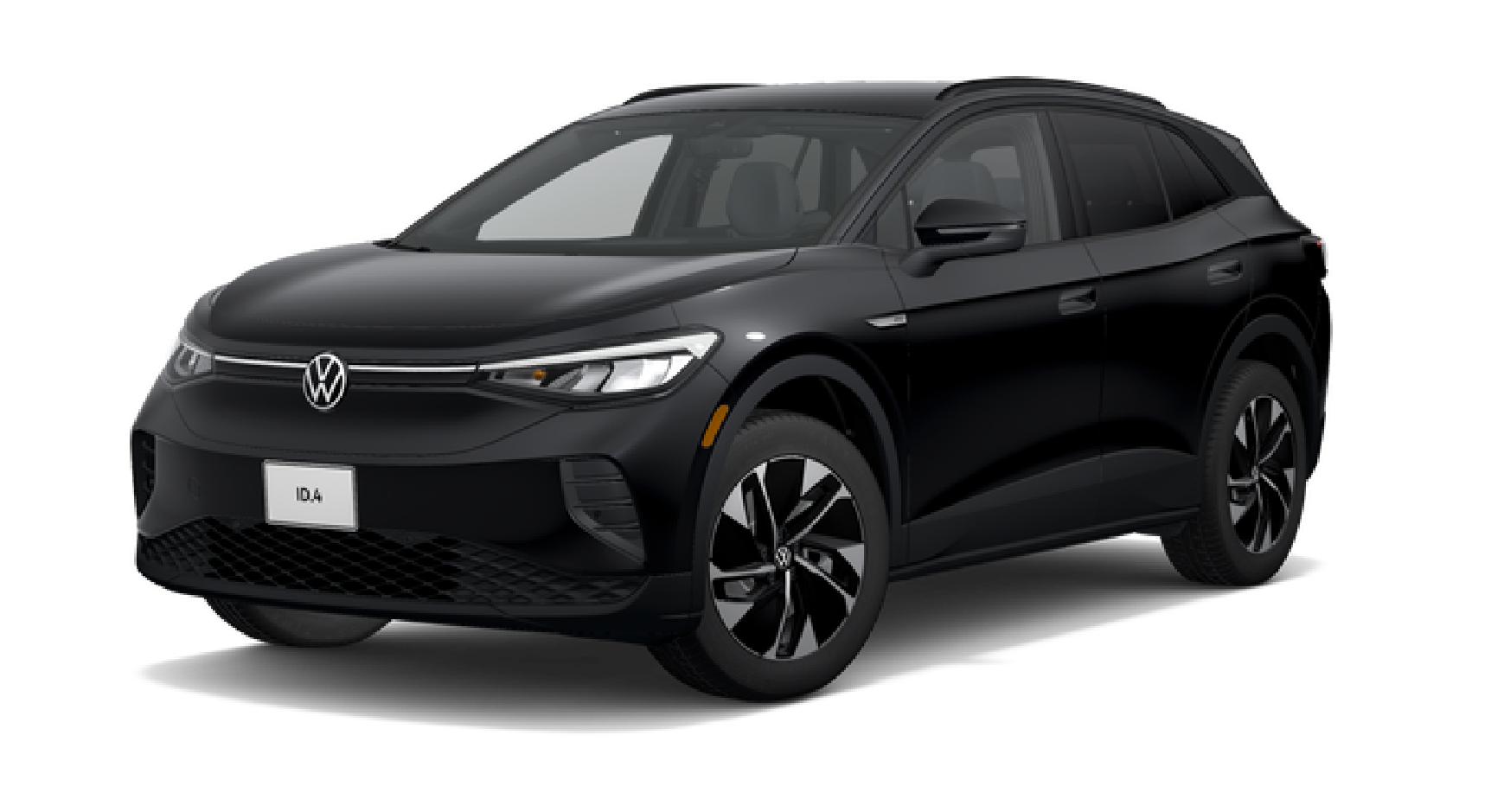 Size: Mid-Size SUV
Range: 386km/240 miles
Power: 295 horsepower
Top Speed: 112 mph
Acceleration: 0-60 mph in 5.4 seconds
Price: $44,995 CAD
The Volkswagen ID.4 offers spacious interiors, practical features, and a smooth ride with a quiet cabin. While the single rear-mounted motor version is cheaper, we strongly suggest the dual-motor, all-wheel-drive model to take full advantage of its 295-horsepower engine.
Mazda MX-30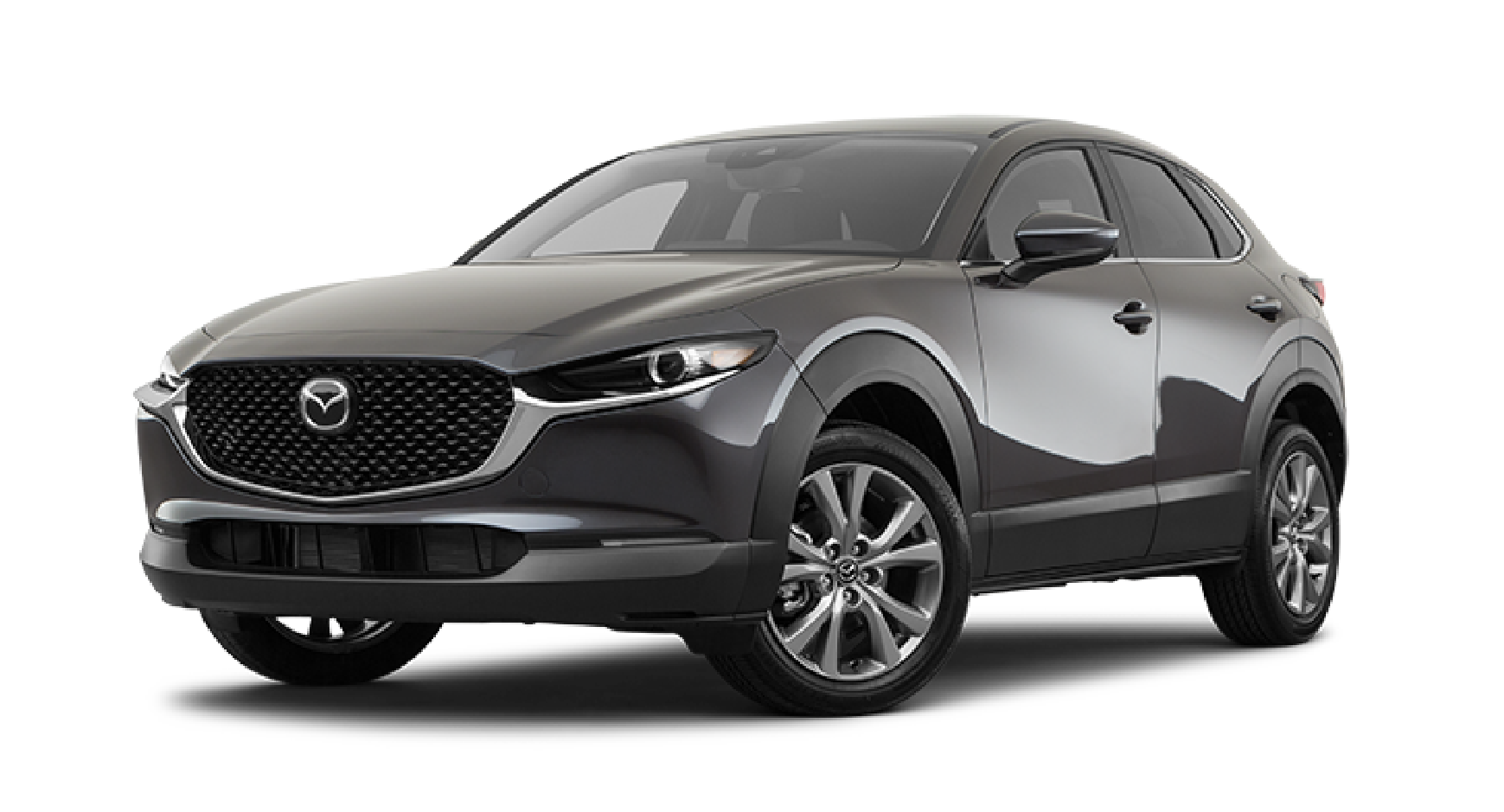 Size: Compact SUV
Range: 200km/124 miles
Power: 143 horsepower
Top Speed: 87 mph
Acceleration: 0-60 in 9.7 seconds
Price: Starts from $42,150
The Mazda Mx-30 balances affordability with a comparable range of features and environment-friendly interiors. Its driving range is somewhat limited at 161 km on its 35 kWh battery, but when paired with a 50 kWh fast charger, it can already hit up to 80% of its battery charge capacity in less than 40 minutes.
The Most Affordable Electric Cars in Canada
While the prices of electric cars have started to go down in Canada, they can still be a bit pricey, especially for first-time drivers or buyers on a budget. These are the 10 most affordable electric cars you can choose from in Canada.
Nissan Leaf
Compact and affordable at a starting price of $37,498, the Nissan Leaf is a budget-friendly option even before applying national and provincial incentives. You can choose from the Base Leaf's 40 kWh battery pack that goes up to 240 km on a single full charge or the Leaf Plus 60 kWh battery with a farther range of 342 km.
The Leaf Base model alone has a nice assortment of features, including automatic emergency braking with pedestrian detection, blind-spot warning, and a touchscreen infotainment system. While it's not the best option for road trips, it's great for price-conscious city drivers.
Mini Cooper SE
At a starting price of $45,590, the Mini Cooper SE is a unique three-door hatchback with a decent driving range of 183 km. Despite its small 32 kWH battery, this vehicle's battery already reaches an 80% charge on a DC fast charger in just 35 minutes.
The Mini Cooper SE has limited cargo and passenger space, but it comes with several useful features, like dual-zone climate control, automatic emergency braking, and a heated steering wheel. With its sleek and sporty look, it's an attractive ride that won't break the bank.
Chevrolet Bolt EV
The Chevrolet Bolt EV has an impressive driving range at a low price tag, allowing you to drive up to 417 km on a single charge. Further, this car reaches a 160 km charge in just half an hour. This charging speed can be made even faster if you have a DC fast charger, making it an excellent value-for-money electric vehicle.
Mazda MX-30
Starting at a price of $42,150, the Mazda MX-30 is one of the most affordable electronic vehicles available on the Canadian car market. Its low price tag still comes with a wealth of safety features, such as an eight-speaker audio system and adaptive cruise control.
Best Electric SUVs in Canada
A sport utility vehicle (SUV) is a car with raised clearance and all-wheel drive. Because they have lots of additional space for passengers and cargo, they're a practical choice for large groups and families. Many also have off-road capabilities, which is a huge bonus for clearing trails with ease.
Here are some of the best electric SUVs that you can buy in Canada.
Mazda MX-30
The Mazda MX-30 is a stylish and practical subcompact SUV with a low starting price and eco-friendly interior materials. While its driving range is somewhat limited at less than 200 km, its comparative affordability makes it a solid option for drivers who don't need to venture far for school or work.
Tesla Model Y
With its quick acceleration and solid driving range, the Tesla Model Y is a popular choice that's currently sold out in many dealerships. It's most notable for the classic Tesla safety features, such as automated emergency braking with pedestrian detection and adaptive cruise control.
Kia EV6 GT-Line
Its sleek exterior, brisk performance, and generous passenger space make the Kia EV6 GT-Line one of the best electric SUVs on the Canadian market. It offers wireless smartphone charging, a Wi-Fi hotspot, and a floating centre console with copious storage solutions – perfect for long drives with lots of passengers.
Best Electric Hatchbacks in Canada
While hatchbacks are smaller than SUVs, they can still hold up to five passengers and are known for being fuel-efficient. They also have plenty of cargo space, making them a solid choice for small families and those who love road trips.
If you're thinking of getting an electric hatchback, here's a list of our top picks and their key features.
Chevrolet Bolt EV
The Chevrolet Bolt EV appears a third time here because of the sheer number of features and relative roominess for its affordable price. The 2022 model is estimated to travel up to 259 miles on a full charge, but the 2024 model promises to travel the same distance at a much lower price.
Keep an eye out for the 2024 model as it offers updated interiors and a small bump in top speed, going up to 93 mph.
Mini Cooper SE
Fitting up to four adults in its compact interiors, the Mini Cooper SE is a zippy ride that goes from 0 to 60 mph in less than 7 seconds. Its MINI Navigation system helps you monitor live traffic updates and shows nearby charging stations – handy when you need to power up on a long drive.
Hyundai IONIQ 5
Packed with the latest features, the Hyundai IONIQ 5 has a solid 354 km range at an affordable price point. Its multiple safety features, such as adaptive cruise control and blind-spot collision avoidance, make it a great option for everyday driving.
Best Luxury Electric Vehicles in Canada
While luxury electric vehicles can come at a higher price tag and insurance rates, they typically have better safety features, state-of-the-art technology, and better road performance. Here are some of the best luxury electric vehicles you can buy in Canada.
BMW iX xDrive50
The BMW iX xDrive50 packs power and performance in one futuristic-looking package, accelerating to 60 mph in just 4 seconds. When connected to a 200-kW charger, it can charge from 10% to 80% in only 35 minutes.
It also goes up to 290 miles with a single charge and offers an estimated 324 miles of driving range thanks to its large 105.2 kWh battery pack, combining luxury with efficiency.
Tesla Model Y Long Range
Tesla's Model Y Long Range differs from its luxury entry-level model in several ways, notably its driving range, fuel economy, and acceleration. The Long Range model goes from 0 to 60 mph in only 4.4 seconds and offers a competitive 330-mile driving range.
It also has better fuel economy according to the EPA, estimating 129 MPGe (miles per gallon of gasoline-equivalent) for the city and 112 MPGe on a highway.
Genesis G80 Electrified
The Genesis G80 Electrified combines the classic look of a sedan with luxurious interiors and features, such as a Lexicon premium stereo system, wood trim, and comfortable leather upholstery. While its 87.2-kWh battery pack results in limited trunk space, it offers a solid 282 miles of driving range per single charge.
Best Electric Trucks in Canada
Trucks are the top vehicle type for drivers who need a workhorse that can carry plenty of cargo and navigate rough terrain. Here are some of the best electric trucks that you can purchase in Canada.
Tesla Cybertruck
Tesla fans have long been awaiting the mid-size Cybertruck, which is finally being released this 2024. Fast, futuristic-looking, and easy to manoeuvre, it's a good option for those shopping around for an electric truck.
The Cybertruck has 100 cubic feet of storage space and solid 800 horsepower, making it a strong and roomy vehicle for road trips. It also has a great range of 804 km and accelerates from 0 to 60 mph in only 2.9 seconds.
GMC Hummer EV
If you're looking for a powerful pickup truck, the full-size GMC Hummer EV may be just the electric model for you. Boasting 11,500 ft.-lb of torque and 1,000 horsepower, it's one of the most powerful electric trucks on the market today.
The GMC Hummer EV has a solid driving range of 560 km and accelerates from 0 to 60 mph in just 3 seconds. It also has an extract feature that allows it to be raised for traversing higher obstacles and water, making it a solid choice for outdoorsmen.
Rivian R1T
The mid-size Rivian R1T has an excellent carrying capacity, thanks to its 68 cubic feet of storage. If you want to explore for the weekend, its 11,000-pound towing capacity allows it to haul a trailer for you and your family with ease.
It's fairly zippy because of its four electric motors, letting it accelerate from 0 to 60 mph in just 3 seconds. It also has short overhangs and plenty of ground clearance, giving the Rivian R1T serious off-road capabilities.
Combined with regenerative braking, it's a competitive electric truck with plenty of style and comfort.
The Bottom Line
Electric cars are just as powerful and reliable as their gas-powered versions. They're a much more eco-friendly choice, too, – they create fewer emissions, making them a more popular choice. Plus, they're becoming more affordable to own and insure.
If you're looking to compare the top car insurance companies in Canada for your new electric vehicle, you can use MyChoice to find the best coverage for you!