The Cheapest Trucks to
Insure in Ontario (2023 Update)
Anyone can save money on car insurance, regardless of the type of car you drive!
Make 2023 the year you save the most!
Enter Your Postal Code Above to Compare Quotes From the Best Providers.
Google

Google

Amd

Mashable

Adidas

A List of the Top 5 Cheapest Trucks to Insure in Ontario (2023)
Here are our top 5 cheapest trucks to insure in Ontario in 2023 from top to bottom:
Click on a car below for more information!
This is a list containing our picks for the cheapest trucks to insure, to see our overall list of the cheapest cars to insure check out this page.
Compare Quotes And Save
Car Insurance Trio Images iPhone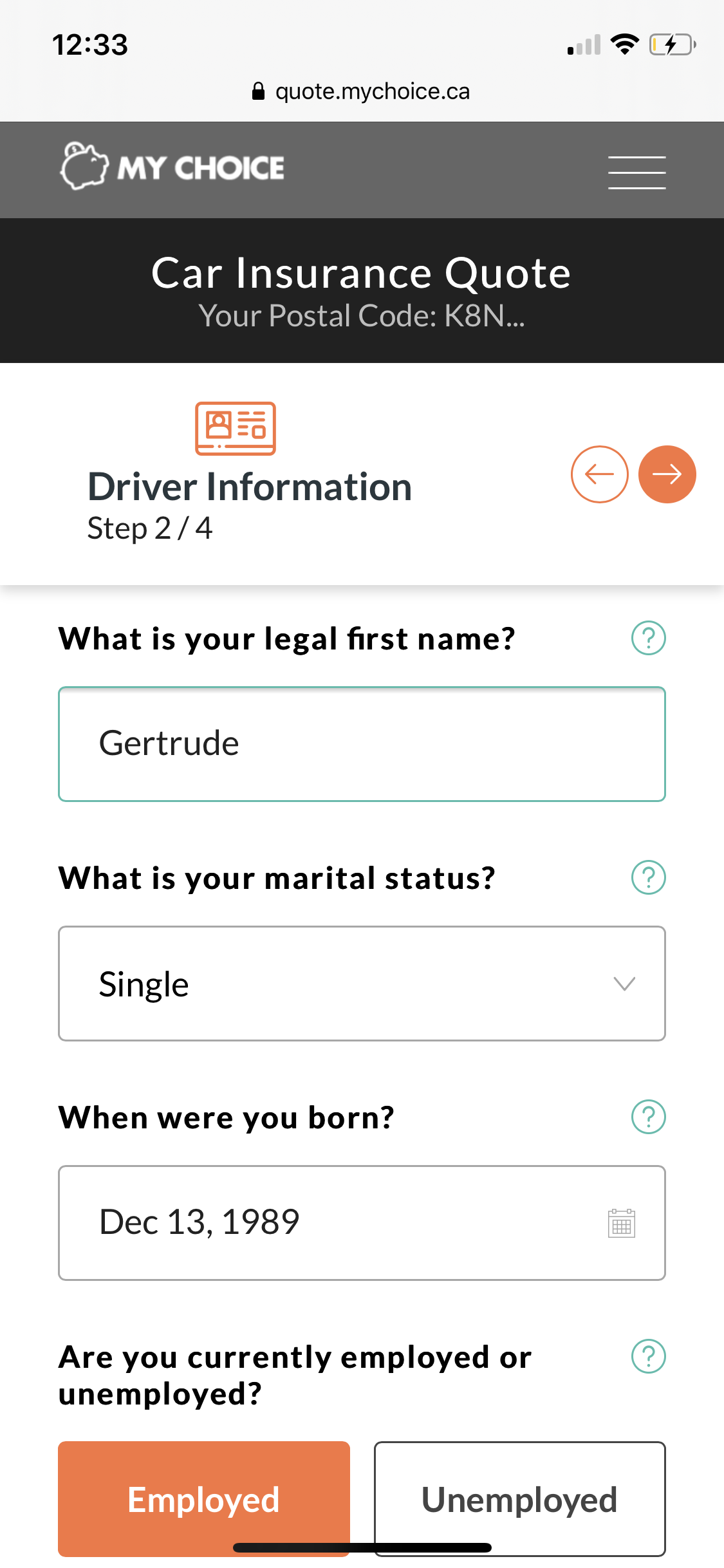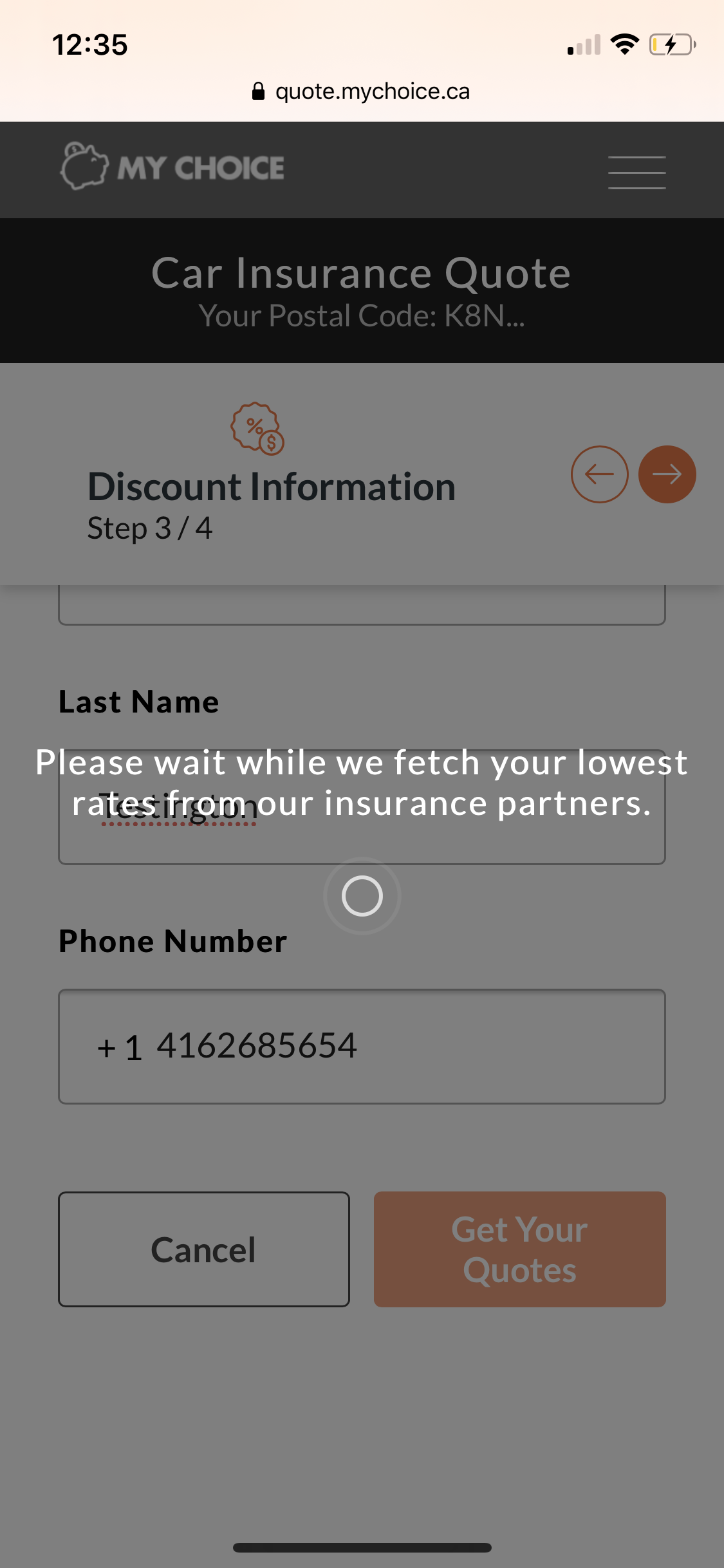 *Actual Quoting Data. Based On A Clean Driving Record.
Save Time and Money by Comparing Quotes from Over 30+ Different Providers.
A car is all well and good, but if you want to go off-road or if you need to bring a lot of tools while on business, there's no beating a truck. There are any number of jobs that need the haulage that a truck provides, and if you're going off-road, a truck is a necessity. 
But cost is a factor, especially insurance costs. What good is a truck that has you hemorrhaging money just to pay for the insurance premiums? This guide will show you what vehicles have the cheapest truck insurance and which will get you the best value for money.
What Determines Truck Insurance Prices
A truck will usually be more expensive than a car to insure. Their purchase price is higher. They're bigger, so there's more of the vehicle to fix. They're more difficult to handle, so drivers will be more at risk. Repair costs are higher, which are passed on to the insurance company. 
If you're going to buy a truck, you have to prepare for higher insurance prices. But be careful how high you go. Some trucks may be more expensive than other models yet have inferior capabilities. Make sure that you shop around to ensure that you get the best value for money.
The Top 5 Cheapest Trucks to Insure In Ontario
While our main focus is the lowest prices and, therefore, the cheapest trim levels, we've also pointed out a few affordable options to increase performance. Sometimes a little extra goes a long way.
GMC Canyon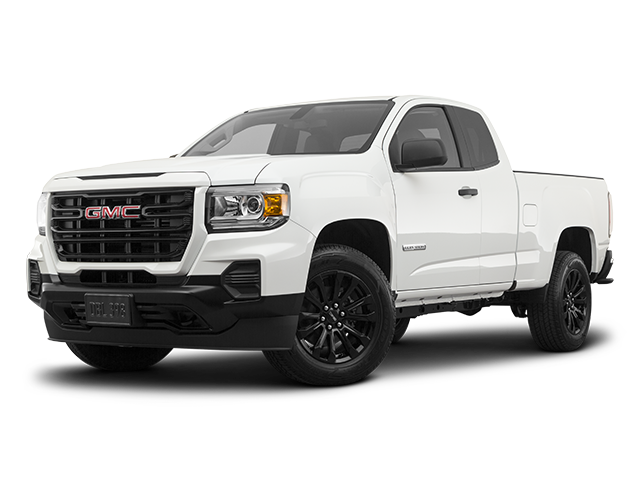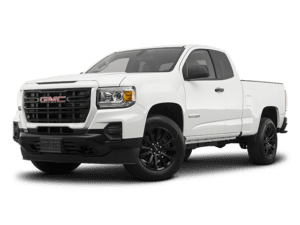 Among cheap trucks, the GMC Canyon is an excellent midsize truck that's also competent.
It comes with a 2.5L inline-4 with 200 horsepower and 191 lb-ft of torque. You can upgrade to a 3.6L V6 with 308 horsepower and 275 lb-ft of torque if you need more power. Mileage with the inline-4 is about 19 mpg in the city and 25 mpg in highway conditions. Towing capacity is 3,500 lbs with the inline-4 and 7,000 with the V6. Payload is 1,567 pounds with the inline-4 and 1,531 with the V6.
The driving experience is quite easy. The Canyon is maneuverable, and the steering and handling are responsive for the class. Inside, the ride quality is good over most surfaces, and the only downside is that the front seats can be a touch cramped. Taller drivers, take notice.
The infotainment screen is a 7-inch touchscreen from the 2018 model year and onward. Before that, it was a 4.2-inch non-touchscreen model.
Though it can go off-road and several trims are made for it, the Canyon hangs just too low for serious off-roading. It's built for roads and cities, so keep this in mind if off-road capability is a concern.
Estimated Average Insurance Cost: $1,789/year
Chevrolet Silverado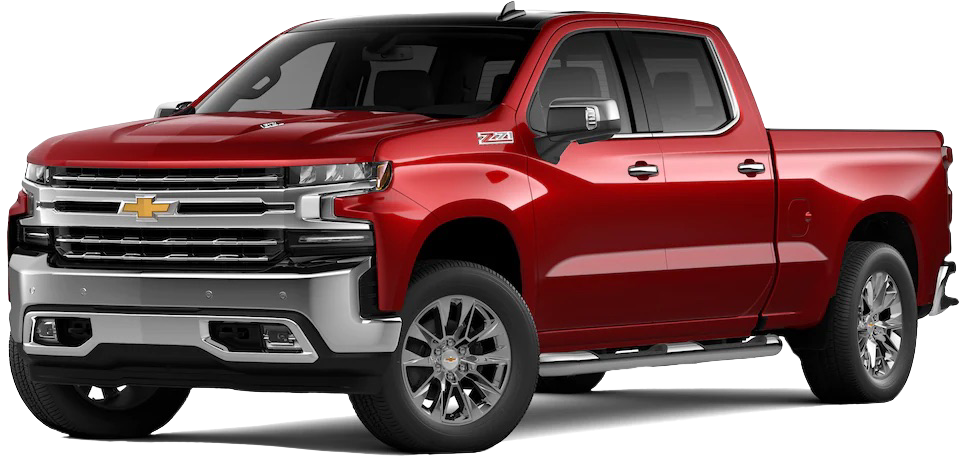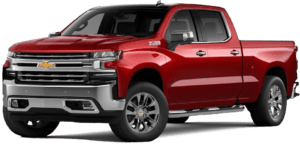 Pickup trucks come in a few sizes. The Chevy Silverado is an excellent full-size pickup if you need a lot of capacity.
The newest models have a 2.7L turbocharged inline-4 with 310 hp and 430 lb-ft of torque and an eight-speed automatic transmission. Other engines are available if you're willing to shell out for them, including two V8s or a diesel 3L inline-6. The turbo inline-4 gets about 20 mpg in the city and 22 mpg on the highway. It'll also tow up to 9500 pounds and can carry 1870 pounds of payload.
The infotainment screen is a solid 13.4 inches and comes with a bunch of different camera views, including trailer assist views. Quite helpful if you've got a lot of trailer work to do.
While it's a pretty decent off-roader, ride comfort on the road can be a bit rough. The Silverado gets disturbed by even the smallest imperfections. Also, the automatic transmission is only available with the higher trims, so consider if you can drive a stick first.
Estimated Average Insurance Cost: $1,812/year
Nissan Titan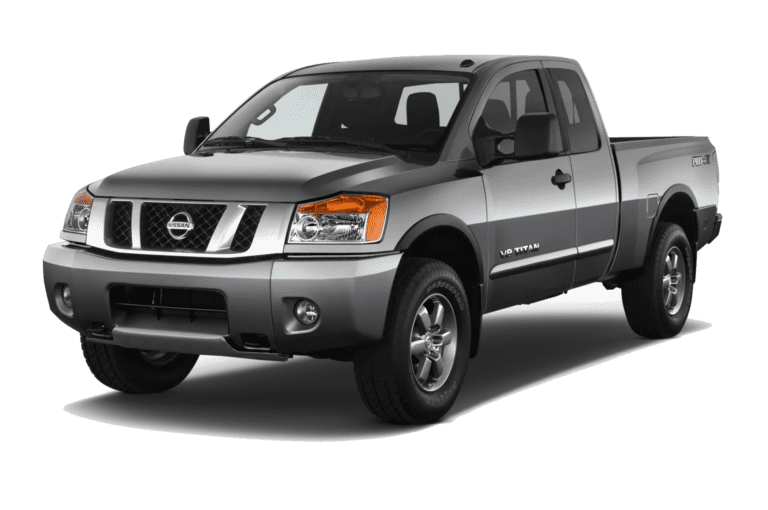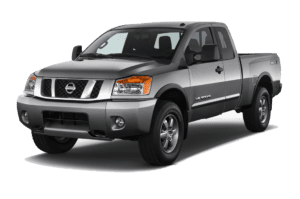 Another full-size pickup, the Titan is an excellent rival to other full-size models on this list. Think of it as a simplified option.
The only available engine is a 5.6L V8 providing 400 hp and 413 lb-ft of torque, mated to a nine-speed automatic transmission. It gets about 16 mpg in city conditions and 21 mpg on the highway. Towing capacity is 9,240 pounds at minimum, while the payload is about 1,600 pounds.
The front seats are very comfortable Nissan Zero Gravity seats. The handles are nice and big, and it's easy to get in and out. The driver has an excellent view of the road.
2020 and later model years have 8-inch infotainment screens, while earlier models have smaller screens. It also comes with Nissan's Safety Shield 360 as standard, helping keep you safe from all sides.
If you want something that doesn't need a lot of thinking, the Nissan Titan is the truck for you.
Estimated Average Insurance Cost: $1,830/year
Ford F-150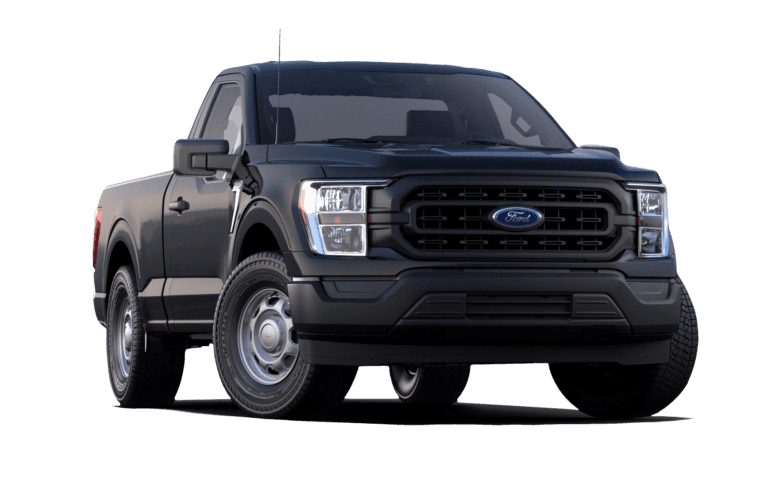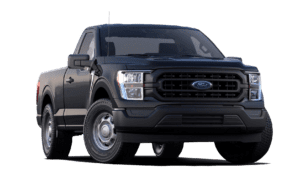 This classic full-size truck has been the top-selling pickup in the US for quite a while, and for a good reason.
The baseline engine is a 3.3L V6 outputting 290 horsepower and 265 foot-pounds of torque. There are a bunch of other engines you can choose from, but all of them come with a 10-speed automatic. Mileage is a decent 19 mpg in the city and 25 mpg on the highway. It'll tow about 8,200 pounds, and the payload is a respectable 1,985 pounds.
An 8-inch infotainment screen comes standard, along with forward collision, automatic emergency braking, pedestrian detection, and a rearview camera. More driver assistance features are also available.
The Ford F-150 is an excellent work truck with enough haulage to carry anything you need. The tailgate has side cleats to help secure extra-long items that need the tailgate flat, and it also has clamp pockets to serve as an impromptu sawhorse.
Estimated Average Insurance Cost: $1,876/year
Toyota Tacoma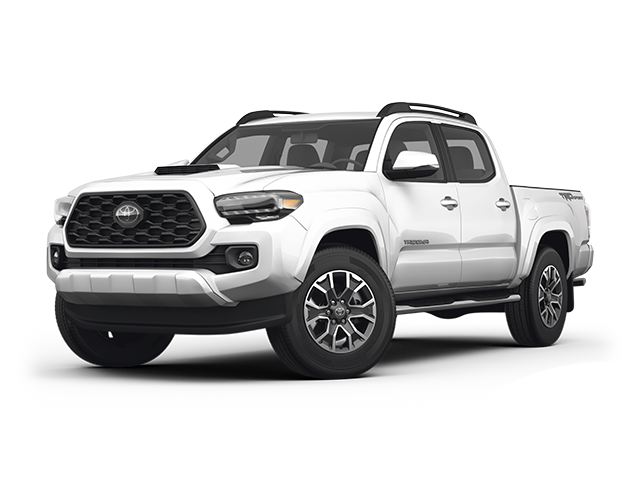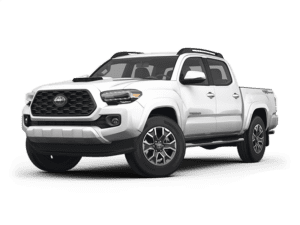 The Toyota Tacoma is just the truck for you if you want a midsize truck that can go anywhere on Earth. Thanks to their legendary durability, you can get just about any model year you like, and it'll serve you well. 
The base engine is a 2.7L inline-4, 159 hp, 180 lb-ft of torque. But if possible, we recommend getting the 3.5L V6 with 278 hp and 265 lb-ft of torque. You get the same mileage either way, so the only reason to pick the inline-4 is the price. Towing capacity is 6,400 pounds with the V6, while the payload capacity is about 1,200 pounds.
It has good off-road performance, and it's easy to fix with just basic tools. The cargo bed also comes with moveable cleats in case you need to tie something down.
The only disadvantage is that the step-up height is a bit high thanks to its off-road focus, and the driver's seat may be a bit uncomfortable for tall drivers.
Estimated Average Insurance Cost: $1,923/year