MY CHOICE FINANCIAL
In Just 3 Minutes, You Could Have Your Choice Of Over 30 Tailored Cheap Home & Auto Insurance Quotes from Top Providers!
Enter Your Postal Code Above to Start Saving.
How to Stop Overpaying for Insurance
Compare insurance quotes from 30+ providers
Selecting a car or home insurance policy can be confusing, especially with all the competition bidding for your hard earned dollar. Shopping around for your insurance policy is the key to getting the best deal out there. At My Choice, we make that process easy. We give you choice and peace of mind that you got the best deal, tailored for you.
Getting started is a piece of cake! To get going, just fill out the form and follow the steps. Here you will be able to compare a selection of home and auto insurance rates from top providers to help you save - it's as simple as that.
Car Insurance Trio Images iPhone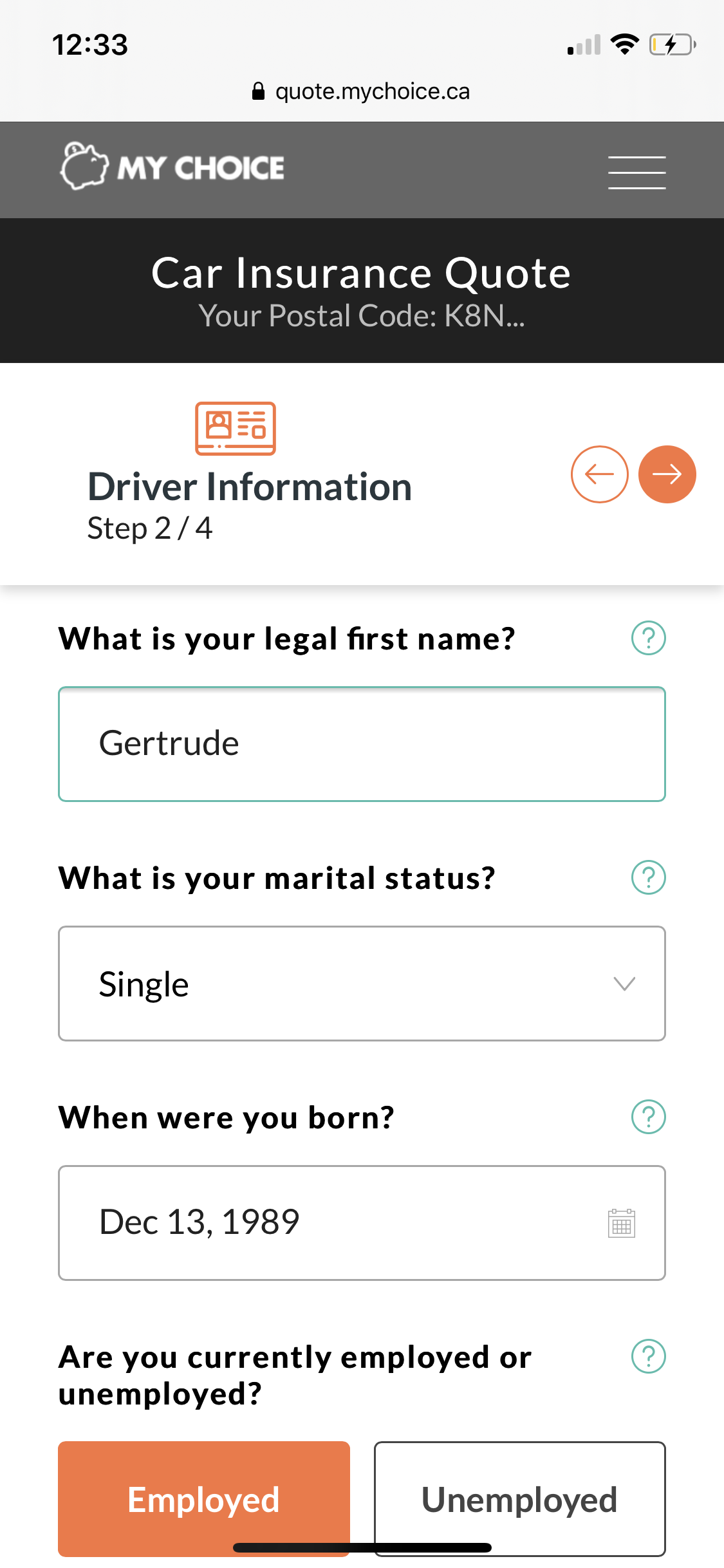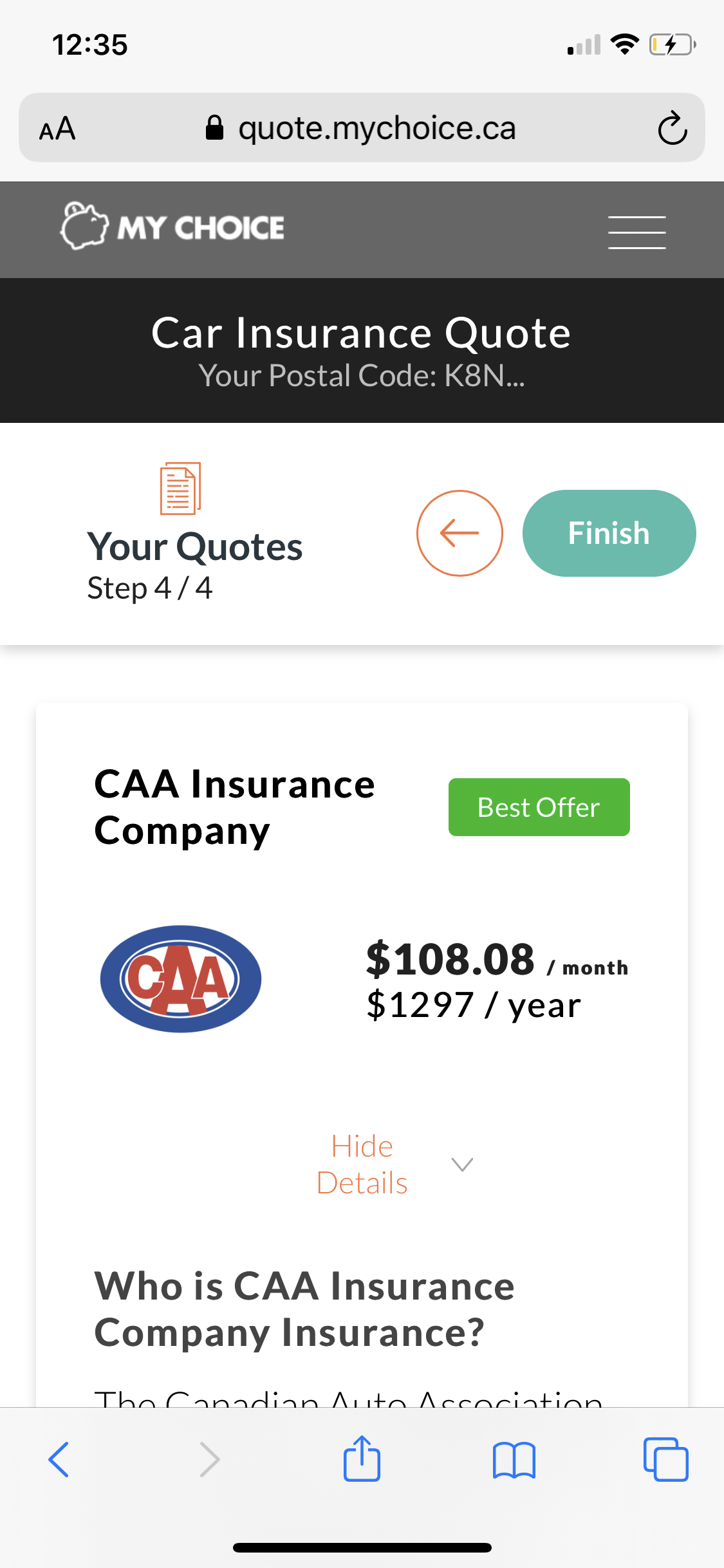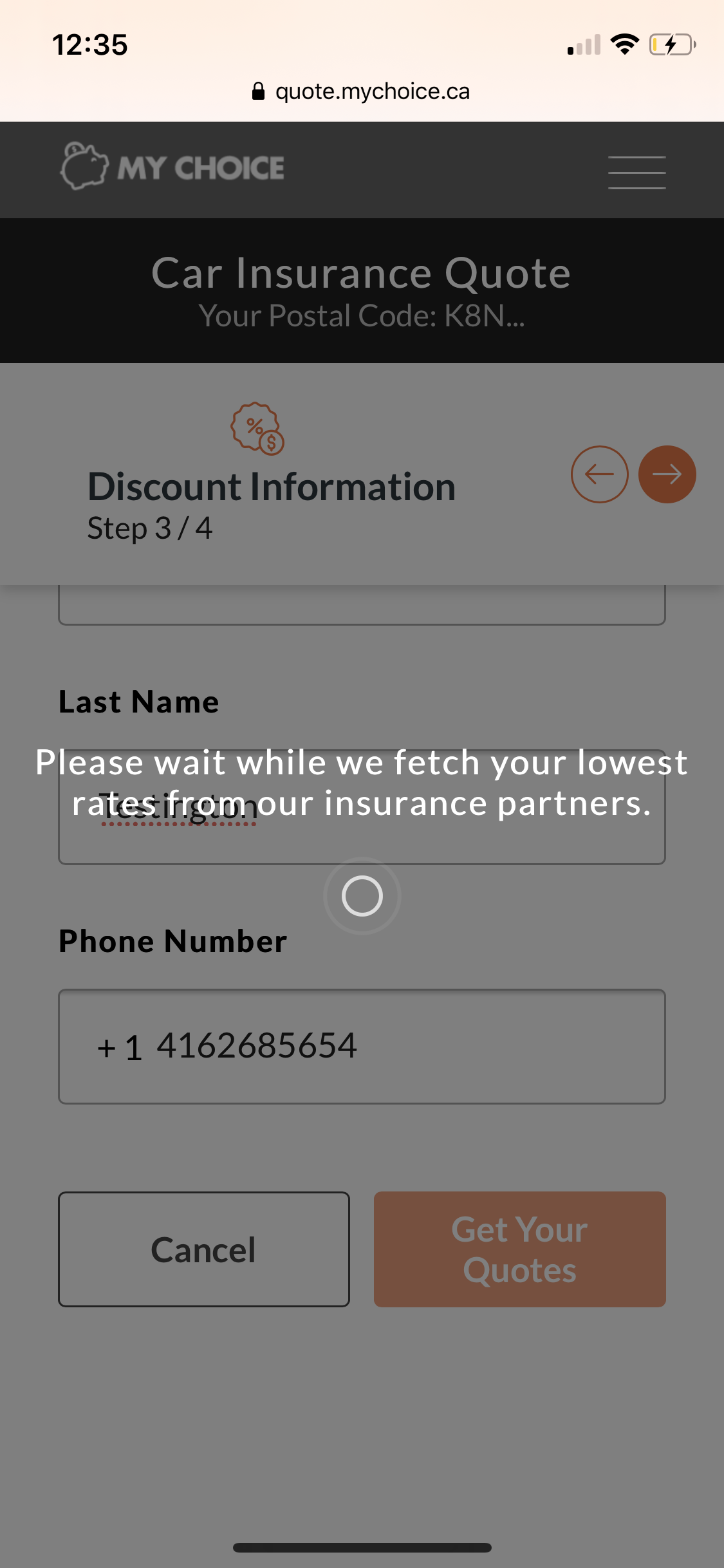 *Actual Quoting Data. Based On A Clean Driving Record.
AVERAGE AUTO INSURANCE RATES BY PROVINCE
The following table represents a comparison of the average car insurance rates across the Canadian provinces. Ontarians pay a disproportionate amount more than other provinces for their car insurance.
This annual summary provides a comparison of the cost of having to insure your vehicle, depending on where you live. Leading the way, as you may expect is Ontario, thanks largely due to the number of drivers in the province and its heavily populated cities. Next on the list of high car insurance costs, are British Columbia and Alberta respectively.
| Province | Auto Insurance |
| --- | --- |
| British Columbia | $1,316 |
| Alberta | $1,179 |
| Saskatchewan | $775 |
| Manitoba | $1,001 |
| Ontario | $1,458 |
| Quebec | $724 |
| New Brunswick | $763 |
| Nova Scotia | $755 |
| Prince Edward Island | $755 |
| Newfoundland | $1,090 |
Top Rated Home Insurance Company Satisfaction in Canada 2018:
Source: Jd Power, Home Insurance Study 2018
RATES BY PROVINCE
Rates By City
Rates By Type
Car Insurance Reviews
Rates By Car Brand
Calculators
FAQ's
Avoid Fines - If You're a Canadian Driver, Make Sure You Are Insured Spread The Love Every year, thousands of uninsured motorists get behind the wheel of a motor vehicle in Canada. And in many [...]
Am I Insured If I Drive Someone Else's Car? Spread The Love A common question that many vehicle owners ask when seeking insurance for the first time is whether or not other drivers are covered [...]
What is the Total Cost of Owning a Car? Spread The Love This is the one. You've scoured the internet searching for the vehicle that checks all of your boxes: it has a manual transmission, [...]