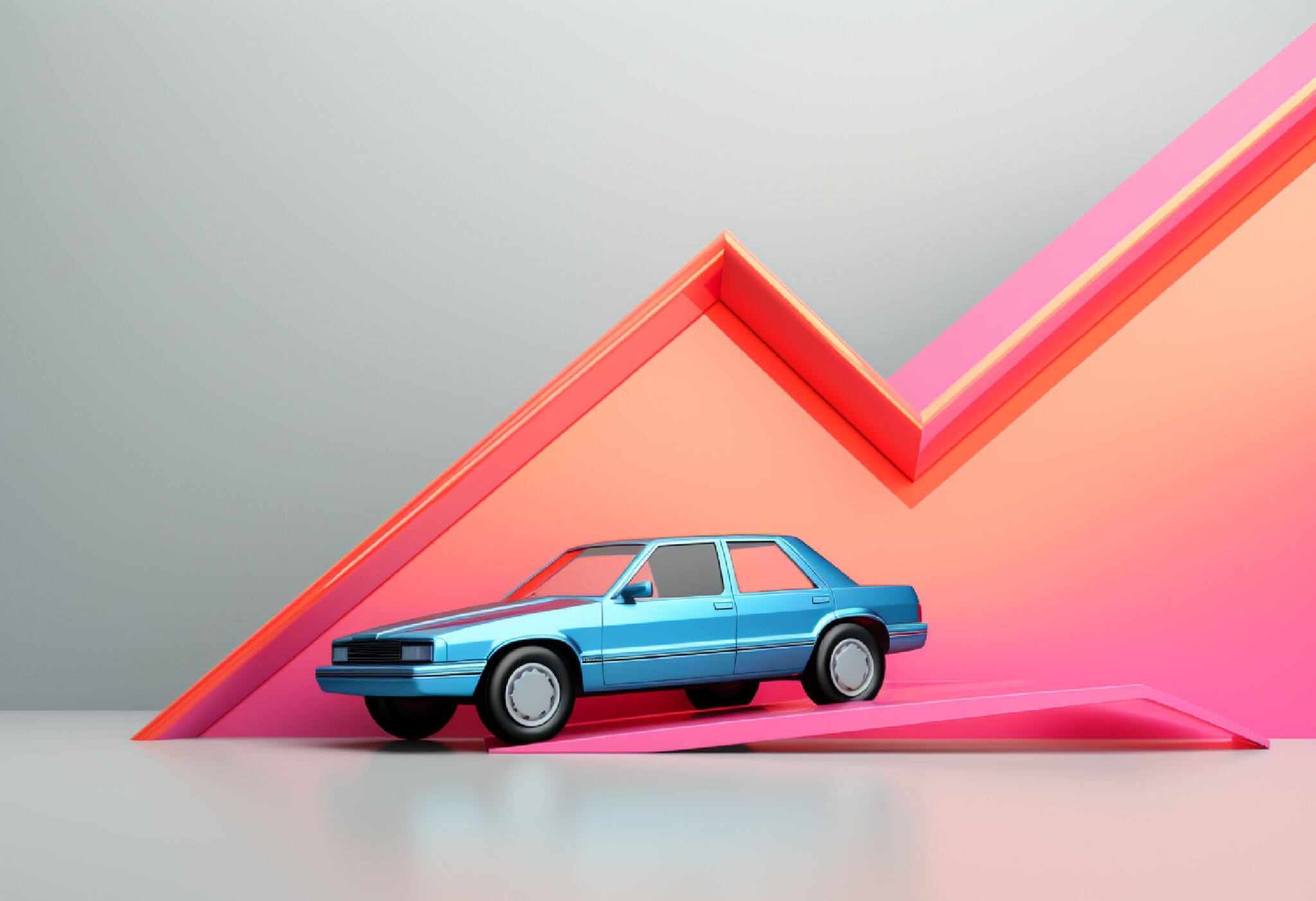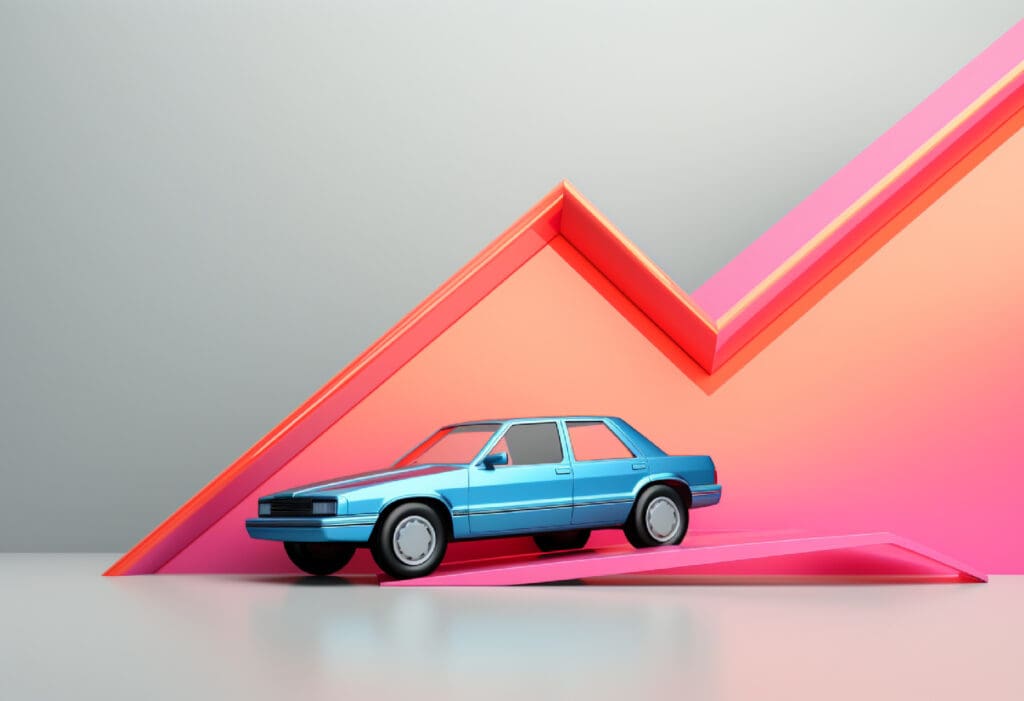 Understanding OPCF 43: The Waiver of Depreciation and Replacement Value
When you invest in a brand-new car, you expect it to serve you for years. But what happens if it's stolen or totalled in an accident shortly after purchase? This is where the OPCF 43 endorsement, commonly known as the Waiver of Depreciation, comes into play.
What is Car Depreciation?
Car depreciation refers to the reduction in a vehicle's value over time. When you drive a new car off the dealership lot, its value starts to decrease. Some estimates suggest that a new car can lose up to 30% of its value in the first year alone. Over the next four years, the annual depreciation rate can be as low as 10%, meaning a car might retain only 40% of its original purchase price after five years.
OPCF 43 Explained
The Ontario Policy Change Form (OPCF) 43, also known as the Waiver of Depreciation, is an endorsement that can be added to your auto insurance policy. This endorsement ensures that, in the event of a total loss or theft of your new vehicle within a specified period (usually 24 to 36 months from purchase), you'll receive a payout equivalent to the car's original purchase price or the manufacturer's suggested list price, without any depreciation being deducted.
Key Features of OPCF 43:
Coverage Duration: Typically, the OPCF 43 covers your vehicle for 24 to 36 months from its purchase date, but this can vary based on the insurance provider.
Eligibility: The endorsement is available for new vehicles, whether leased or financed. Used or second-hand vehicles are not eligible.
Coverage Limitations: The endorsement does not cover depreciation on parts like tires, batteries, or any replacement parts due to previous unrepaired damages.
Benefits of the OPCF 43 Endorsement
Protection Against Depreciation: If your new car is stolen or deemed a total loss, the OPCF 43 ensures you receive a payout that reflects the car's value at the time of purchase, not its depreciated value.
Peace of Mind: With this endorsement, you can drive your new vehicle without worrying about the financial implications of its depreciating value in case of unforeseen incidents.
Cost-Effective: While adding the OPCF 43 to your policy might increase your premium slightly, the potential benefits in the event of a claim can far outweigh the costs.
How Does OPCF 43 Work in Case of a Claim?
In the unfortunate event of a claim, with the OPCF 43 endorsement, the insurance company will consider the lower of:
The actual purchase price of the vehicle.
The manufacturer's suggested list price at the time of purchase.
The cost of replacing the car with a similarly equipped model.
Additional Considerations
The endorsement is only applicable to the original owner of the vehicle.
It does not cover depreciation on a repaired vehicle. If your car is involved in an accident and gets repaired, its value might decrease due to its accident history, affecting its resale or trade-in values.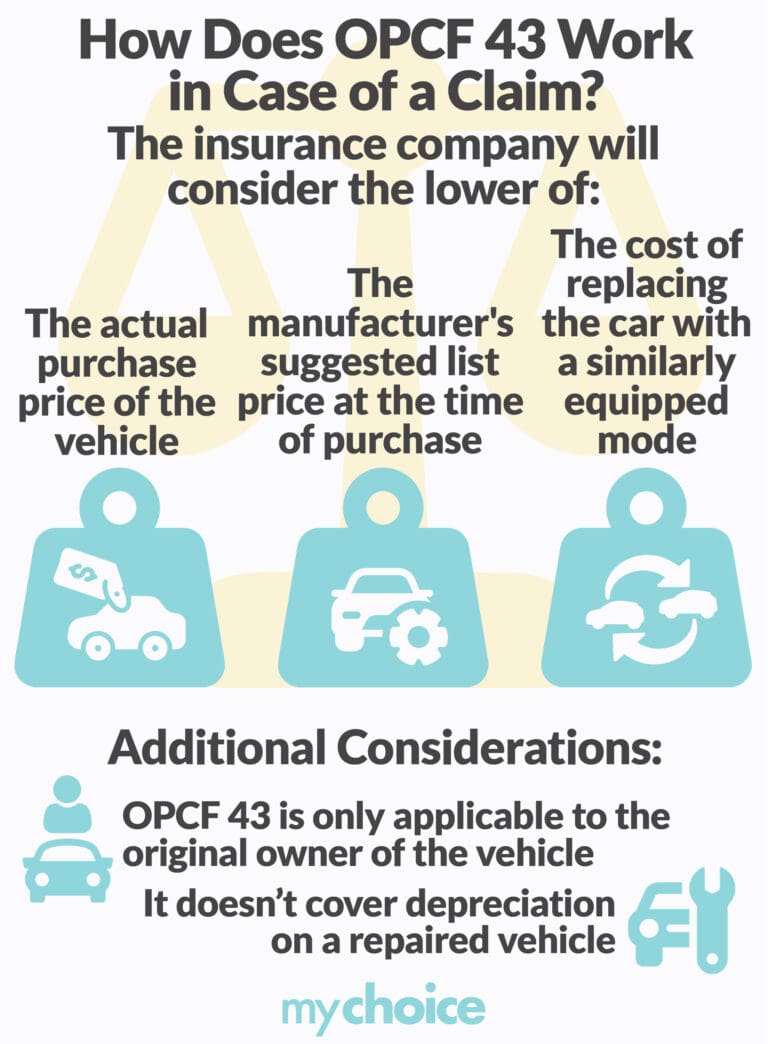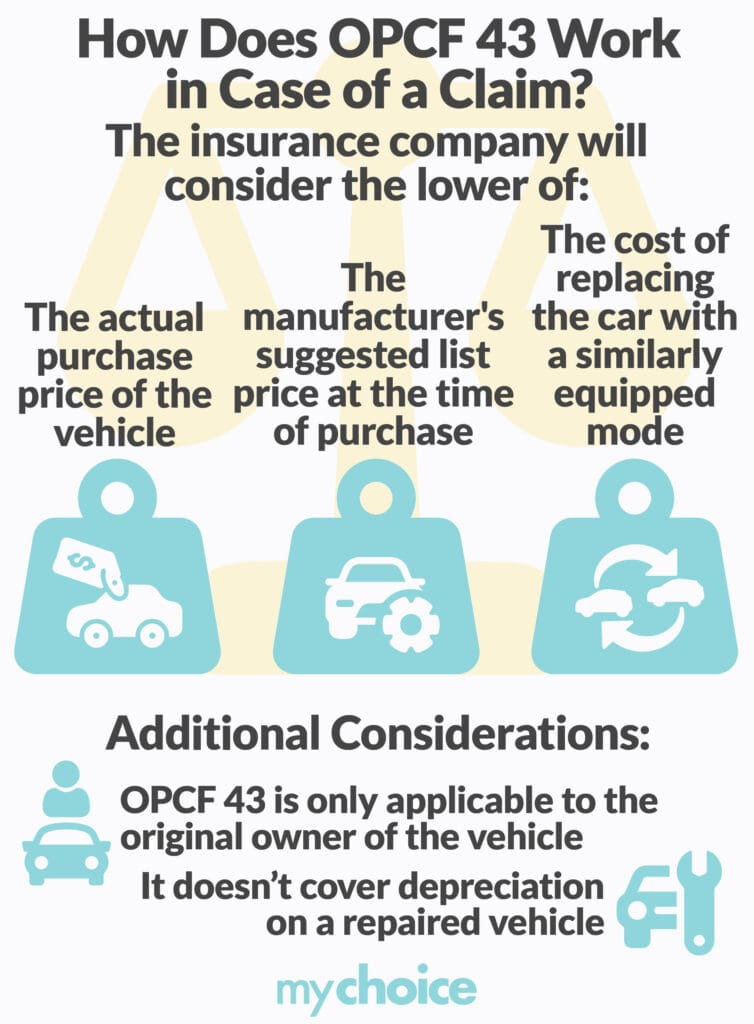 Is the OPCF 43 Worth the Cost?
Considering the rapid depreciation of new vehicles, the OPCF 43 can be a valuable addition to your insurance policy. Imagine buying a new car for $30,000 and facing a total loss six months later. Without the OPCF 43, you might receive a significantly lower amount than you initially paid, making replacing your vehicle with a similar model challenging.
Conclusion
The OPCF 43 – Waiver of Depreciation is an essential endorsement for those investing in a new vehicle. It offers peace of mind, ensuring that your financial investment is protected against the inevitable depreciation that occurs with time. If you're considering buying a new car, it's worth discussing the OPCF 43 with your insurance provider to fully understand its benefits and costs.