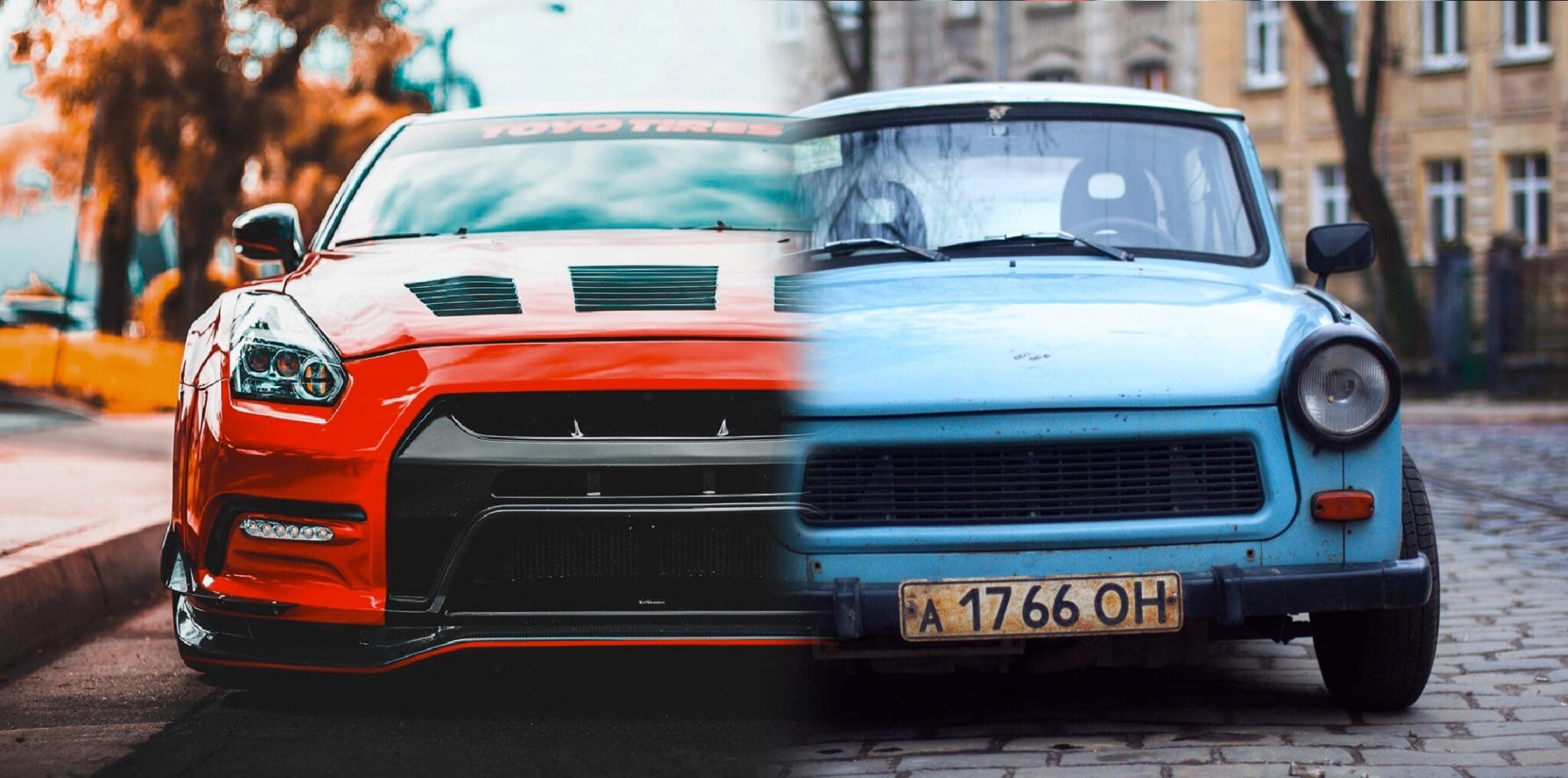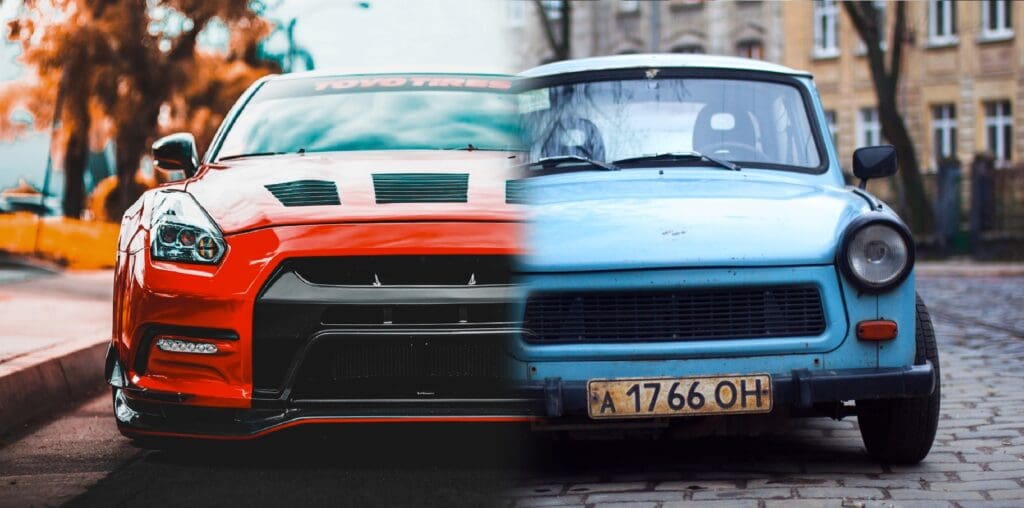 Whether you should buy a new car or a used car depends on what you're looking for. New cars come with the latest safety features and technology, but used cars come at a fraction of the cost of their brand-new counterparts – making them a viable option for car buyers on a budget.
Buying a car can be an exciting but also overwhelming process. Between deciding on make and model, seating and cargo capacity, and fuel options, you also have to think about whether buying used or new is right for you. To help make it easier for you, we've highlighted some of the major advantages of buying a new or use cars, as well as key factors to consider before making a decision.
Why You Should Buy a New Car
Is new always better? When it comes to cars, buying brand new does have its upsides, including:
Improved Fuel Efficiency and CO2 Emissions
Studies show that car manufacturers continue to improve the fuel efficiency and CO2 emissions of their new releases. Since 2004, technological advancements and market trends have resulted in a 32% increase in fuel economy in new vehicles. The following innovations help users save on fuel:
Direct fuel injection
Stop/start systems that turn engines off instead of allowing them to idle
Automatic transmissions with a bigger range of gear ratios
More Advanced Safety Features
Safety is one of the top considerations on car buyers' minds. Thanks to new tech and government mandates on passenger safety, new cars are proving to be safer and more reliable than older models.
Aside from mirrors and seat belts, which have been the de facto auto safety features for decades, these are some of the most recently mandated safety features for new vehicles in Canada:
Anti-Lock Brakes (ABS): This prevents wheels from locking up under harsh braking, keeping the vehicle from skidding during sharp braking. ABS was made mandatory for new passenger cars in 2000.
Child seat tethers: In 2002, the Canadian government mandated the use of the Lower Universal Anchorage System (LUAS) for all passenger cars. These are attachment points that connect to child seat tethers.
Electronic Stability Control (ECS): This is another feature that prevents vehicles from skidding. ESC will automatically apply the brakes when it senses that the vehicle is veering off course. This feature has been mandatory for passenger cars since 2012.
Rearview camera: These cameras, which provide a more comprehensive view from the rear when driving in reverse, have been mandatory for new passenger cars, vans, and light trucks since 2018.
Guaranteed Warranties
All new cars come with a manufacturer's warranty, which protects car owners from paying for any mechanical defects within a certain period. Manufacturers' warranties typically last for a minimum of three years or up to 36,000 miles – whichever comes first. Warranty length and coverage vary from manufacturer to manufacturer.
The cost of warranties for new cars is already factored into the vehicle's sticker price. Used car buyers can purchase extended warranties from the vehicle manufacturer, dealership, or a third-party company, but these come at an additional cost.
Government Incentives for Green Vehicles
Good news for those looking to make the switch to hybrid and electric vehicles: though EVs come at a higher upfront cost versus fuel- and diesel-powered vehicles, Transport Canada's Incentives for Zero-Emission Vehicles (iZEV) makes purchasing new EVs more affordable.
Under this program, buyers can benefit from two levels of incentives:
Battery-electric, hydrogen fuel cell, and longer-range plug-in hybrid vehicles: Up to $5,000
Shorter-range plug-in hybrid electric vehicles: Up to $2,500
Several provinces have also implemented special programs for low-carbon-emitting vehicles, such as Ontario's Green License Plate Program. Under this program, hydrogen fuel cell, plug-in hybrid, and battery electric vehicles have special access to specific driving lanes like High Occupancy Vehicle (HOV) lanes and High Occupancy Toll (HOT) lanes.
Why You Shouldn't Buy a New Car
Despite all the aforementioned advantages, buying a new car isn't for everyone. Below are some of the biggest downsides to buying brand-new:
Depreciation
Depreciation is the rate at which a vehicle's value declines over time. It's also a new car buyer's worst enemy. New cars depreciate the moment they're driven off the lot and lose a significant amount of their initial value within the first year.
In fact, new cars can lose up to 20 percent in value in just one year and nearly half in the fourth year. All this is to say that, thanks to depreciation, used cars tend to be far cheaper than brand-new cars – even if they're just a few years old.
Teething Problems
Teething problems are issues connected with a newly invented or launched product. When you buy a new edition or a new model, you're likely to experience such issues or even have to deal with recalls.
The facet that is most often hit with teething problems? Advanced in-car technologies like voice command, smartphone integration, navigation, and other kinds of driver assist and safety features.
Why You Should Buy a Used Car
Purchasing a used car is often touted as a more economical decision than buying brand new. Here's why:
More Affordable Options
As mentioned, new cars depreciate quickly within the first four years. This means that you can save a significant amount of money by buying a slightly older version of the model you're after. You may even be able to afford a car that is typically beyond your usual budget range – as long as you buy an older model.
Fewer Additional Fees
There are a ton of hidden extra costs that come with buying a new car, including:
Registration fees
Car sales tax
Dealer fees
Freight fees
Insurance premiums
When you buy a used car, you may be able to save on some of these costs:
The amount of sales tax you have to pay for purchasing a used vehicle varies from province to province, but, in some provinces, you end up paying less on sales taxes when you buy a used car through a private seller.
You get to skip the freight fee (the cost of delivering the vehicle from the factory to the dealership) when you buy used.
Buying a used car may also allow you to pay less on registration fees, which are determined by the price of the vehicle upon purchase.
Cheaper Insurance Premiums
Auto insurance is mandatory for all car owners in Canada. Despite this, many buyers tend to overlook this factor when considering what kind of car to buy.
Sure, new cars may come with more advanced safety features that do a better job of keeping you safe, but new technology comes at a hefty price, too. Used cars are cheaper to insure than new cars, and it's usually because the former cost less to replace and repair. If you're not willing to spend too much on insurance, used is the way to go.
Bear in mind that insurers also take a vehicle's make and model into consideration when calculating premiums. Best-selling vehicles may be cheaper to repair, given that their parts are more readily available, but they're also among the most theft-prone cars. Their ubiquity makes them easy targets because their parts are always in demand and they can fly under the radar for far longer.
Why You Shouldn't Buy a Used Car
Buying a used car is always a bit of a gamble. It's impossible to know exactly what a car has been through unless you know the previous owner personally. As such, these are some of the most popular reasons people don't purchase used cars:
Less Warranties and Incentives
All new cars come with a manufacturer's warranty that promises new owners free-of-cost replacement or repairs for a range of issues occurring within at least three years. This is just something you don't get when you buy used. You can, of course, get an extended warranty if you're buying a used car through a reputable dealership, but these come at an extra cost.
Government incentives are also few and far between for used car buyers. Some dealerships may announce special deals and promos from time to time, but these usually only include either newer models or very old ones that aren't selling well.
More Research is Required
To quell some of the uncertainty that comes with buying a used car, do your research and learn more about the vehicle's history. In some places, dealers are required to do some of the work for you. This is the case in Ontario, where auto dealers must provide a Used Vehicle Information Package or UVIP for every car they sell.
This package must contain:
The vehicle details (including the year, make, model, colour, body type, cylinders and power)
The vehicle registration history in Ontario
Any existing liens on the vehicle
The average wholesale value of the vehicle
Whether the car is physically unfit or has not been granted a Safety Standards Certificate
If the vehicle has been completely dismantled or crushed
You can also request a vehicle history report from a third-party provider, but this comes at an additional cost. These reports are a bit more extensive and provide additional information on things like accident history, instances of theft, and safety recalls.
Higher Likelihood of Needing Repairs
Owning a car can be expensive. Beyond the initial costs – which include the down payment, dealership fees, sales tax, and registration fees – you also have recurring costs, which include your monthly loan payments, insurance premiums, maintenance fees, and the cost of repairs.
And when it comes to used cars, which have put in more miles than a brand new car, there is a higher chance that you will need to spend more on repairs.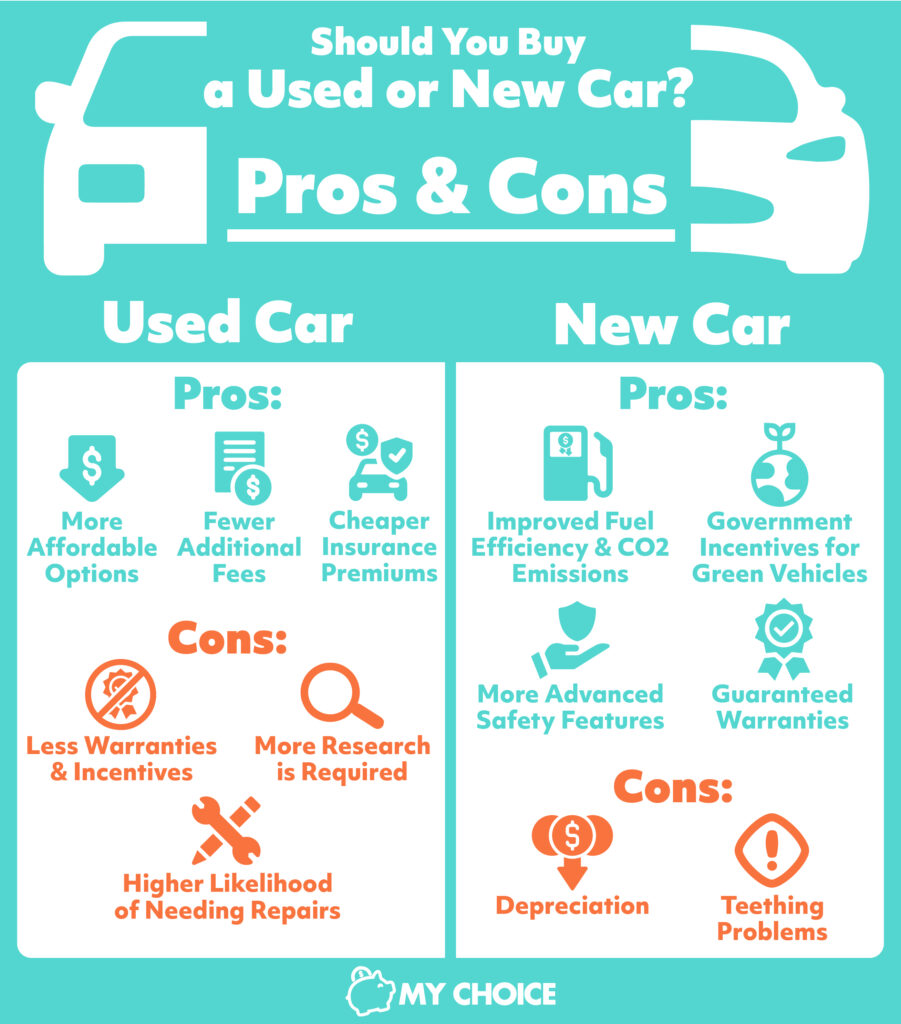 Should I Buy a New Car or a Used Car?
At the end of the day, whether you should buy a new car or a used car rests on what you value the most. If you want the latest car with the latest tech and safety features, then you'll have to shell out more for a brand-new car.
But if you're on a tight budget, you might have to make do with a used car. It's not necessarily a step down from buying a brand new car – with a bit of time, patience, and research, you could strike gold with a new-ish model at your local dealership.