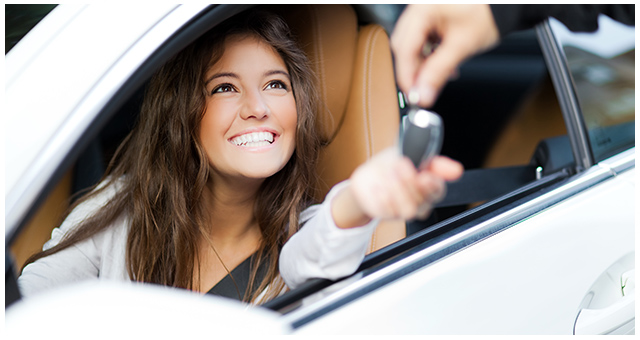 Insurance can be intimidating. You can have several questions as to what is your price range for premiums, when and how do you insure a car, and what happens when you're changing vehicles. The customer is responsible for getting their cars properly insured and registered. You can do it through an insurance broker or an Alberta Motor Registry agent, but it is ultimately your responsibility. The best thing you can do is to make sure that you are well informed about your insurance company's options for coverage and the costs associated with the different amounts of coverage.
Do you insure a car before or after you buy it?
Car insurance in Alberta is mandatory for driving a car. You cannot drive unless you have insured the vehicle. In Alberta, your insurance plan must have a minimum of $200,000 in third party liability coverage and include accidents benefits coverage. Collision and comprehensive coverage, specified perils, and endorsements are optional but recommended.
Can I drive a new car home on my old insurance?
Once you buy a new vehicle, you have 14 days to transfer the licence plate or registration from your old vehicle to the new one. When you are transferring registrations, you can use your old license plate with your new car.
This 14 day doesn't apply to commercial vehicles and insurance documents. You need to either get insurance coverage for your old car or call your insurance agency to transfer your existing (active) insurance to the new vehicle before you can drive your new car.
What documents are needed for insurance in Alberta?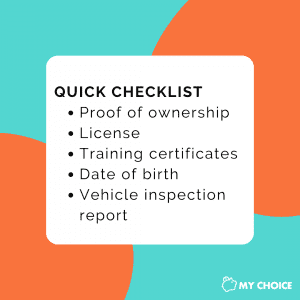 You can choose your car insurance company on the basis of your preferences. However, they all require the following documents:
The bill of sale or the lease agreement of your vehicle
Driver's licence for all registered drivers
Driver training certificates if available (will help reduce your insurance rates)
Date of birth for all drivers that will be driving the car and need their names on the insurance agreement
Passing vehicle inspection report issued within the last 14 days (only required if your vehicle is 12 years old or older)
What kind of coverage do you need?
Insurance in Alberta is regulated by the government. There are some mandatory features you need to have and some optional ones to consider.
The mandatory coverages are Third Party Liability and Accidental Coverage. They are automatically included in your insurance plan. Collision, comprehensive and glass coverage are optional. However, they may be required if you lease or finance your car.
Do you need additional coverage?
The optional features are definitely recommended but you should pick and choose the features you need most within your budget considerations. Collision coverage covers the costs of any damage that may take place during a collision, irrespective of fault. Comprehensive insurance is coverage for anything that is not a collision. This may include fire, theft, vandalism, or hail damage among others. A hit-and-run is usually under collision coverage but your insurance company may choose to cover it under comprehensive if you don't have the needed collision coverage.
Statistically, Alberta reports 30% of Canada's vehicle thefts despite being home to just 11% of the population. In 2018, Statistics Canada reported that over 60 vehicles were stolen every day in the province. For the last 20 years, Calgary has peaked at auto thefts with 1,000 vehicle thefts per month in 2017. So if you reside in urban centres such as Calgary, you should probably get comprehensive coverage. The risk of hail in your area or in a route you frequent is also another consideration to make.
Distracted driving is also common in Alberta. There were 7,829 convictions in Alberta for distracted driving due to cell phone use in 2011. By the next year, this number had shot up to 24,428 due to the increasing popularity of smartphones. Even a high-profile campaign to combat this behaviour did not give drastic results. The number was still at 20,060 convictions in 2019. Keeping this in mind, you may want to invest in collision coverage.
Still not sure? You can compare quotes on Alberta auto insurance calculator and see how to find the cheapest insurance rates in Alberta from our article here.