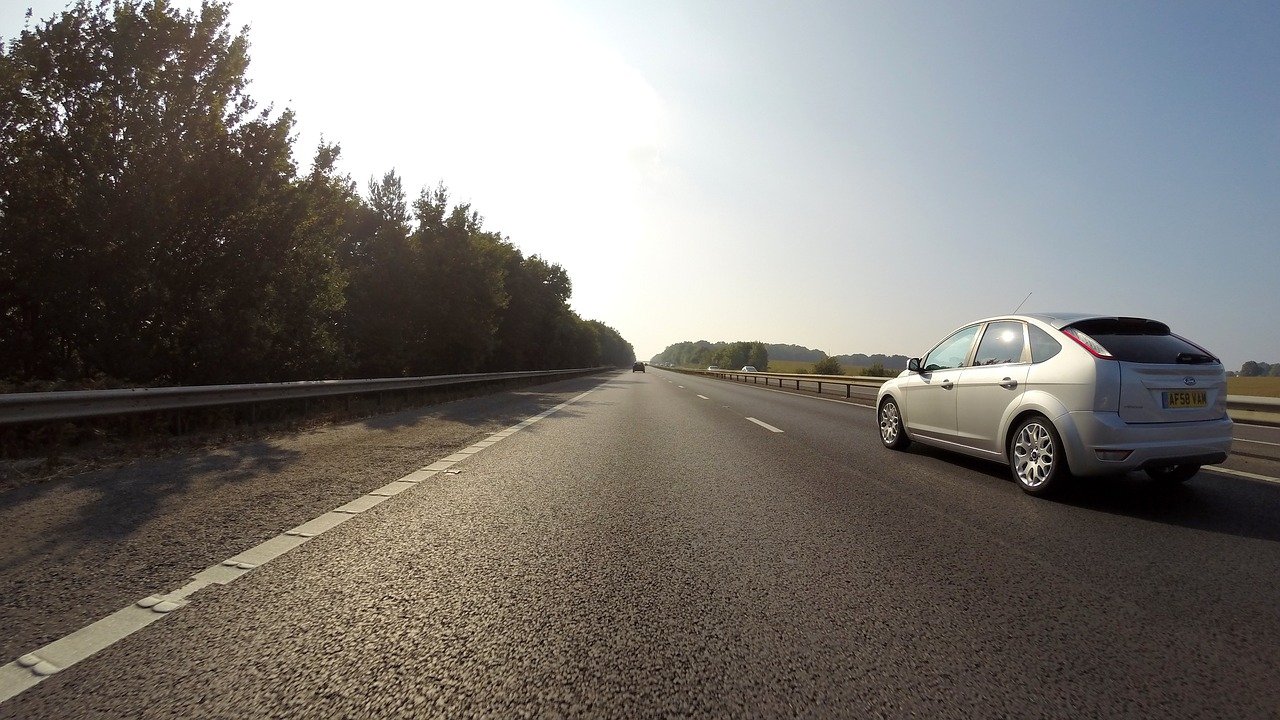 Driving on highways in Ontario can be a daunting task, especially if you're still learning. While being able to drive faster means you'll be getting to your destination faster, it also increases the difficulty of driving and the importance of following safety measures. Here are some tips that will help you on your next drive on the highway.
How do you enter and exit a highway?
Vehicles merging onto the highway will first enter the acceleration lane, which helps them match their speed with that on the highway. Similarly, there is a deceleration lane when exiting the highway to give vehicles an opportunity to slow down.
Don't forget to signal when merging, and to gradually reduce your speed when exiting. The speedometer is your best point of reference in both cases, as it is easy to misjudge the change in speed when on a highway. Exit signs will also give you enough time to decrease your speed, and if you miss the exit, you can always go for the next one.
Where exactly should you be looking?
One of the main reasons why driving on highways requires so much focus is its requirement to be aware of your surroundings. It's easy for new drivers to only pay attention to what's in front of them, but highways require you to be mindful of what's around you as well. This is especially useful when changing lanes, as it requires you to check the blind spot which can be tricky at times.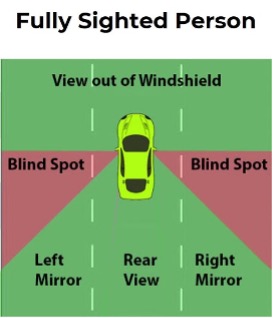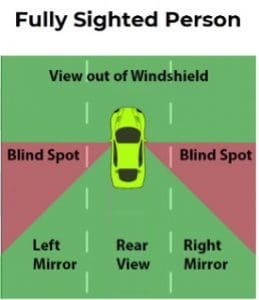 Scanning and checking the mirrors frequently and maintaining space around your vehicle helps with this. It's even easier if you've got company in your vehicle to help you double-check.
How should you change lanes?
Speaking of changing lanes, using your blinker is the obvious first instruction. The second one is using the right lane by default, and to give merging vehicles adequate space to enter. Regular traffic should be staying to the right, and the left lanes should be used for passing. Note that it is illegal (and quite dangerous) for a slower vehicle to cut in front of a faster one.
Always make sure you maintain your speed when changing lanes, instead of slowing down. This will allow you to smoothly steer into your desired lane without disrupting the standard speed on the highway.
What are HOV (High Occupancy Vehicle) Lanes?
Driving on highways in Ontario also requires you to understand HOV lanes. The Ontario Ministry of Transportation defines High Occupancy Vehicles as vehicles of certain types (cars, vans or light trucks, and commercial trucks less than 6.5 metres long with a gross weight of 4,500 kg or less) having at least two people in them, including the driver.


You can only enter or exit these lanes at specific points that are available every 2-4 kilometres. These points can be spotted using signs and are indicated by diamond pavement markings and white broken lines. The HOV lane also ends at a certain point, after which traffic is free to use the leftmost lane. Note that certain vehicles such as emergency vehicles, buses, and motorcycles have unrestricted access to HOV lanes regardless of the number of passengers they're carrying.
How do I drive on a highway in the snow?
The most important tips for driving in snow are to be patient, avoid cruise control, and be mindful of gradually changing the speed and direction of your vehicle whenever required. Steer gently and do not change your gears or acceleration suddenly. Winter tires will be especially helpful when driving in snowy or rainy conditions, as they give you better control over slippery roads. You can find a list of the best Canadian winter tire brands here.
In harsher conditions such as complete whiteouts, if you absolutely have to drive, make full use of your vehicle's lighting system to maintain visibility. During and after snowstorms, you might also spot snowplows when driving on highways in Ontario. Do not pass them and make sure you maintain distance, as the blowing snow can significantly affect your sight lines.
For more information on driving, licensing, and information for travellers, be sure to check out Ontario's official information page.