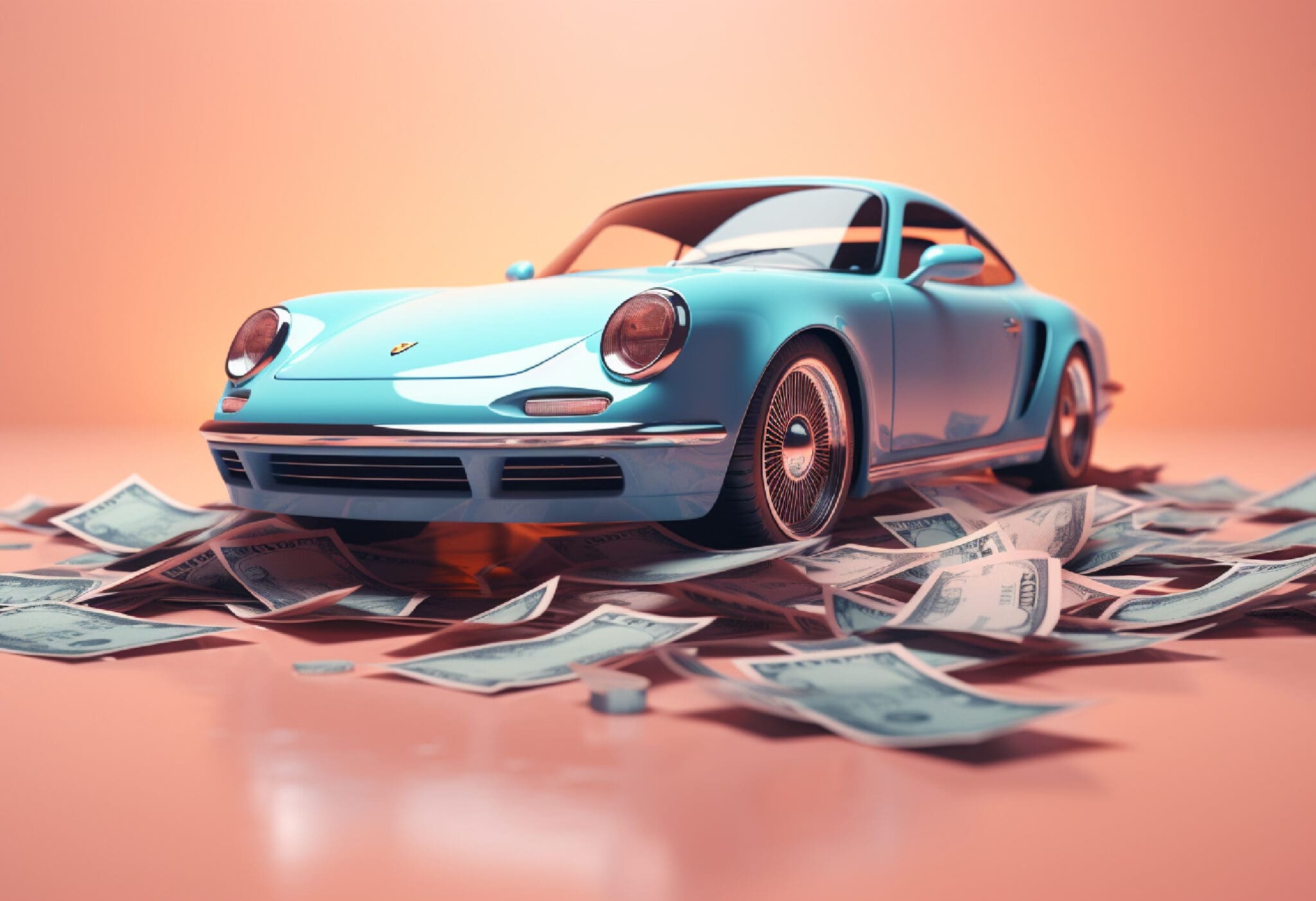 Car insurance in Ontario costs about $1,385 on average.
Insurance is a necessary expense for drivers in Ontario. In fact, it's illegal to drive an uninsured vehicle in Canada.
But the cost of car insurance can vary widely based on several factors, including the driver's age, gender, driving record, and location. Understanding these factors and how they affect car insurance rates can help drivers make informed decisions when choosing a policy.
Below, we discuss the average cost of car insurance in Ontario factoring gender, age, location, and driving history into the equation. Whether you're a new driver or an experienced one, this blog can help you gain more insight into what to expect when shopping for auto insurance in Ontario.
How Much Is Car Insurance in Ontario per Month?
On average, car insurance in Ontario can range from around $100 to $300 per month. But it's important to note that these are just estimates.
The actual cost of your insurance may be higher or lower, depending on your personal circumstances. Remember, factors such as age, gender, and where you live can impact how much you have to cough up month-to-month for car insurance.
Learn more about car insurance rates in Ontario in this guide.
The Average Cost of Car Insurance in Ontario by Gender
Historically, men have been charged more for auto insurance than women. In Ontario, men pay somewhere between 5% to 11% more a year than women. This is because men are statistically more likely to be involved in road accidents and file insurance claims.
As per the Insurance Institute for Highway Safety (IIHS), men typically drive more than women and are more likely to engage in risky driving. Data also shows that road crashes involving men in the driver's seat result in more severe injuries and damages.
How Much Is Car Insurance in Ontario for a New Driver?
On average, new and young drivers in Ontario can expect to pay anywhere from $300 to $700 per month for car insurance. New and young drivers in Ontario tend to pay higher car insurance rates due to the following reasons:
Lack of driving experience: Young drivers have less experience on the road and are therefore considered higher risk, as they are more likely to be involved in accidents.
Higher likelihood of accidents: Since they have less experience, young and new drivers are statistically more likely to be involved in accidents, particularly those involving speeding or distracted driving. Learn more about Ontario's distracted driving laws here.
Lack of driving history: Without a proven track record of safe driving, insurance companies have less data to assess a young driver's risk profile, which can result in higher premiums.
Higher-risk vehicles: Young drivers often choose vehicles that are more expensive to insure, such as sports cars or SUVs, which can further drive up insurance costs.
Insurance fraud: Unfortunately, some young drivers may be more likely to engage in insurance fraud, such as filing false claims, which can contribute to higher insurance rates for all drivers.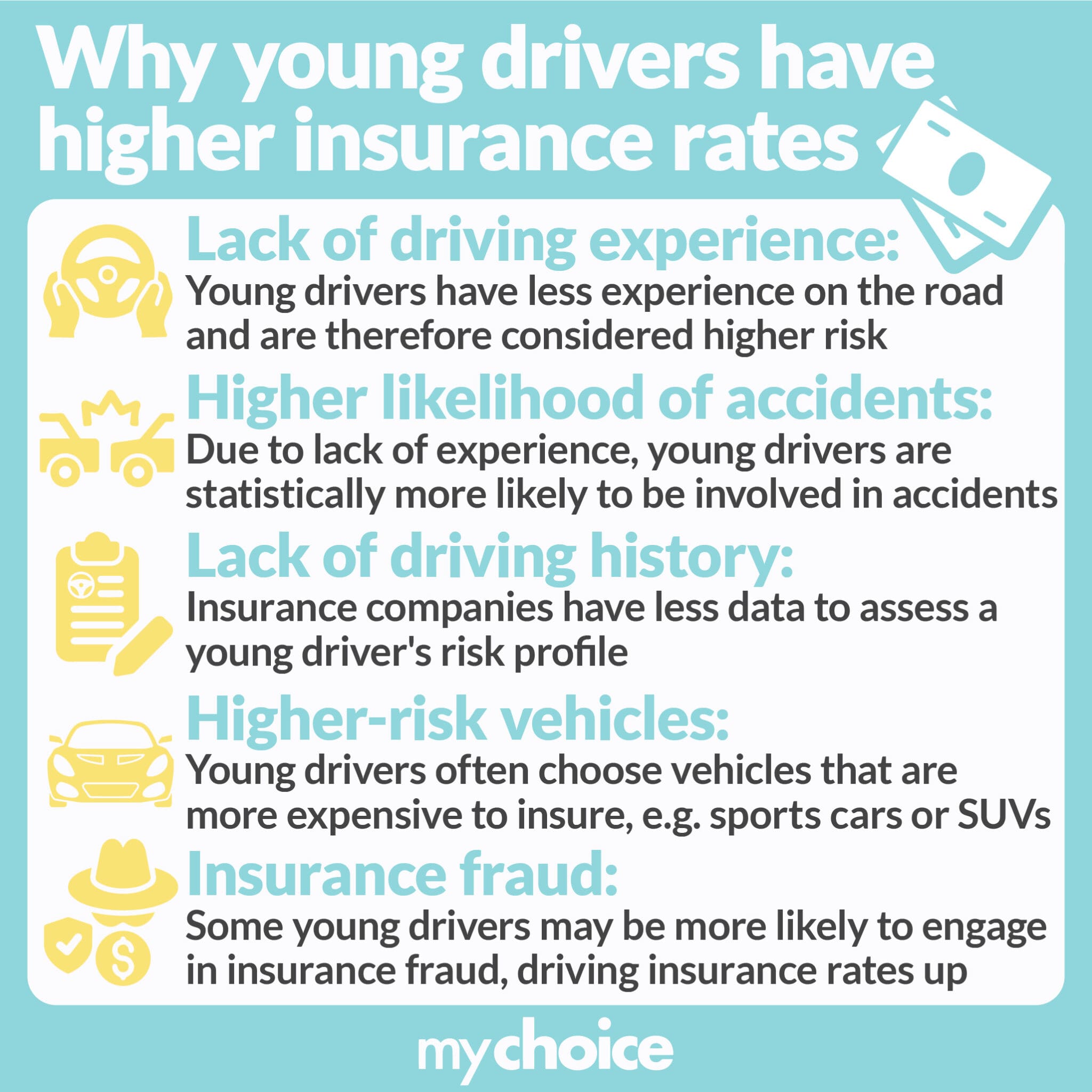 How Much Does Car Insurance Cost in Ontario for Seniors?
Seniors (aged 70 and above) pay anywhere from $100-600 in auto insurance a month or $1,300-6,800 a year.
Typically, once you hit 70, you'll see your insurance rates start to go up – and that number only goes higher the older you get. This is because elderly drivers are more prone to accidents and injuries due to factors such as visual impairment, cognitive issues, memory problems, physical functioning, and medications.
How Location Affects Auto Insurance Rates
Your location can have a significant impact on your auto insurance rates. Insurance companies use your location to assess your risk level based on various factors, including:
Urban vs. rural areas: Drivers who live in densely populated urban areas may pay more for car insurance than those who live in rural areas with fewer cars on the road.
Crime rates: If you live in an area with high rates of car theft or vandalism, you may pay higher insurance rates to offset the increased risk.
Weather patterns: If you live in an area prone to severe weather events like hurricanes, tornadoes, or flooding, you may pay higher insurance rates to cover the risk of damage to your vehicle.
Traffic patterns: If you live in an area with heavy traffic congestion or a high incidence of accidents, you may pay higher insurance rates due to the increased likelihood of accidents. Some cities also have higher incidences of road rage. Check out our article on the top 10 cities in Ontario for road rage to learn more.
Want to know how living in Ontario impacts auto insurance rates? Check out our blog post to find out.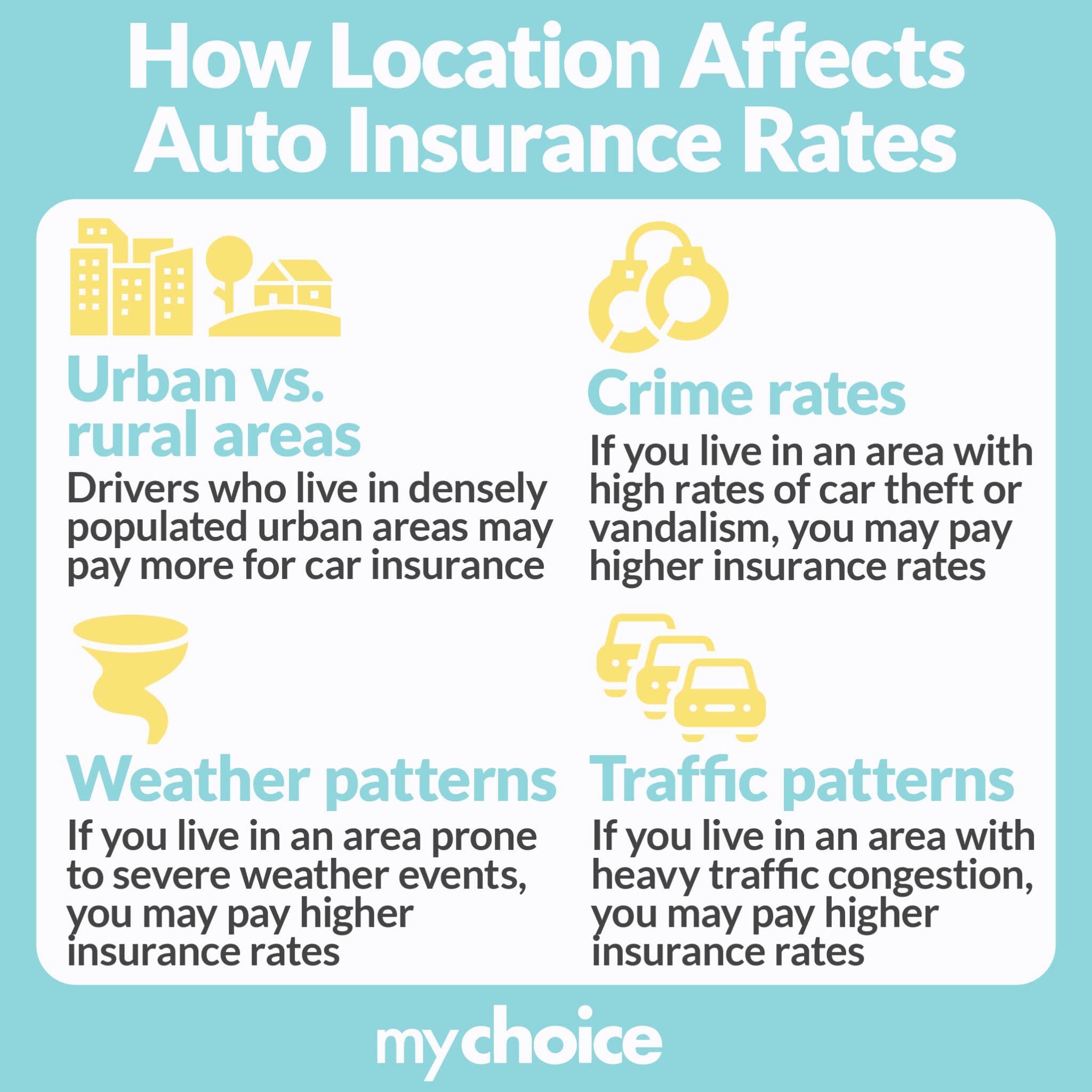 Ontario Auto Insurance Rates by City
Here are the average annual costs of auto insurance in the 10 biggest cities in Ontario:
| City in Ontario | Average cost of auto insurance per year |
| --- | --- |
| Toronto | $1,796 |
| Ottawa | $1,100 |
| Mississauga | $1,813 |
| Brampton | $1,818 |
| Hamilton | $1,419 |
| London | $1,510 |
| Markham | $2,260 |
| Vaughan | $2,606 |
| Kitchener | $1,238 |
| Windsor | $1,491 |
How To Get Better Auto Insurance Rates
Taking steps to improve your driving record and reduce your risk profile, such as completing a defensive driving course or installing a telematics device in your vehicle, can also help lower your insurance premiums over time. Find out how to check your driving record in Ontario in this guide.
Here are some more ways to lower your auto insurance rates and get a better deal:
Increase your deductible: A higher deductible can lower your insurance premiums. That said, be sure to choose a deductible that you can afford to pay in the event of an accident. Choosing a deductible that is beyond your means can put you further in debt.
Bundle your insurance policies: If you have multiple insurance policies (such as home and auto), you can usually get a discount for purchasing your policies from the same provider.
Shop around: Comparing insurance rates from several different providers can help you find the most affordable coverage that meets your needs.
The Bottom Line
In conclusion, the cost of car insurance in Ontario can vary widely based on several factors, including age, driving record, location, and the type of vehicle you drive. It's essential to shop around and compare rates from multiple insurance providers to find the best coverage at the most affordable price.
Use MyChoice to compare car insurance rates across the top insurers in your area. Find the best deals today with MyChoice.