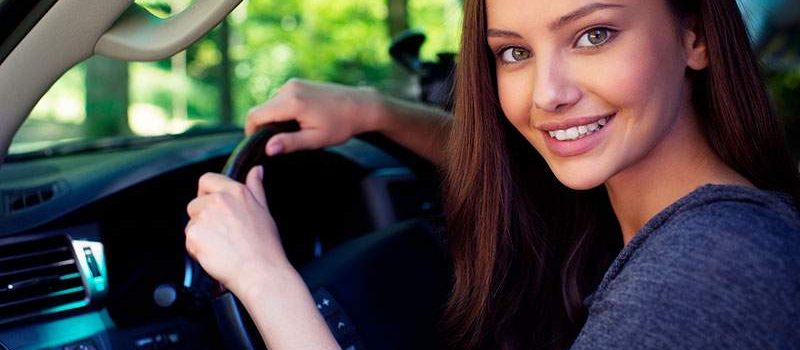 Ontario Increases Punishment For Distracted Driving
Distracted drivers are a major hazard on the road with the topic receiving a large amount of media attention over the past several years. Distracted drivers are a major cause of car accidents with the issue becoming an increasing problem due to the higher use of smartphones and the longer than average commute times.
In 2009, Ontario instituted laws banning distracted driving. These laws principally ban cellphone usage while driving with the laws potentially resulting in citations that can result in higher insurance rates.
Ontario's New Distracted Driving Laws
The new distracted driving laws punish drivers who use handheld electronic devices with there being an exception for people calling 911.
What Is A Banned Handheld Device?
The distracted driving laws are not specific about what devices are banned, but it includes pretty much every kind of electronic device a person would use while driving. It includes the following devices: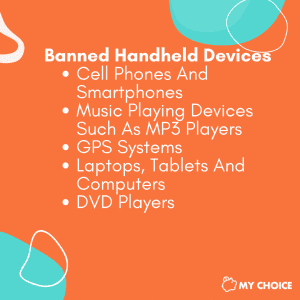 What Are the Punishments Under the New Ontario Distracted Driving Laws
Ontario increased the punishments for distracted driving in 2015, and many critics feel that the punishments for distracted driving are still too low. Drivers can expect an increase in the punishment for distracted driving in the near future.
A person who holds a Class A to G license will receive the following punishments for distracted driving.
A Fine Of $400 For Victim Or Court Fees
A Fine Of $490 For An Out-of-Court Settlement
A $1,000 Fine If Once Chooses To Fight The Ticket
3 Points Added To Their Driving History
Novice drivers will receive increased punishments for distracted driving with it potentially preventing them from graduating to a full license.
A novice driver will automatically have their license suspended after being convicted for distracted driving in the amounts of: 30-day suspension for 1st offense, 90-day suspension for 2nd offense or cancel of license.
Is a Hands-Free Systems Allowed?
Ontario's distracted driving laws only cover holding or manipulating a device while driving. This means that drivers can use a hands-free system that does not require them to touch their device. Drivers are not allowed to hold and scroll through their phone while activating something such as a speaker system as that is a very dangerous situation where the driver's eyes are not concentrated on the road.
Common hands-free systems allow drivers to take calls by pressing a button, using voice notifications, or an automatic answer system. It is important to note that hands-free systems are not entirely safe, and drivers may still be distracted even if they are using a hands-free system. The National Safety Council Mission finds that 26% of collisions involving distracted drivers are those using a hands-free system. They also note that 9% of drivers talk on their phones while driving.
The ultimate collision from these statistics is that it is best to simply not talk on the phone while driving with the habit allowing you to avoid a collision along with higher insurance rates that come with filing a claim.
Can Drivers Use Their Phones At Stop Signs?
Drivers are not allowed to use their phones even at stop signs.
This is because distracted drivers are likely to not notice when the stop light changes. They also may not be aware of conditions at an intersection such as pedestrians or cyclists.
Can Drivers Use Their Phones When Parked?
Yes, drivers can use their phone when parked and it is strongly recommended for drivers to do this when they need to use their phones. Although drivers are allowed to dial 911 while driving; it is recommended that they still pull over to make the call. Drivers who are on something such as the 400 freeways are recommended to pull off into a rest stop to dial 911 if they can spare the time safely doing so.
Can Drivers Eat While Driving?
Ontario's distracted driving laws are specifically about handheld electronic devices, but those who eat while driving can receive a ticket because they are engaged in an act that may harm other drivers.
People who are involved in a crash while eating and driving may face significant penalties including a fine of two thousand dollars, up to six months in jail, and six points on their license. They may also have their license suspended for up to two years.
Statistics On Distracted Driving In Ontario
The Ontario Provincial Police estimate that distracted driving has resulted in 38 deaths since 2013. This is higher than impaired driving, which has caused 19 deaths during the same timeframe.
Overall, distracted driving is estimated to kill 1 out of every 10,000 people in Ontario. This rate is lower than the estimated rate in the United States (5 out of every 10,000).
Collisions, injuries, and deaths from distracted driving is expected to continue to rise due to increased smartphone usage with older demographics increasingly using their phones while driving.
Other studies confirm how dangerous distracted driving is. A driver takes their eyes off the road for an average of five seconds when reading is sending a text message. A car can travel up to a hundred yards at highway speeds during those five seconds.
To go along with distracted driving we have a comprehensive overview of the rules and regulations regarding cannabis legalization and driving in Ontario.