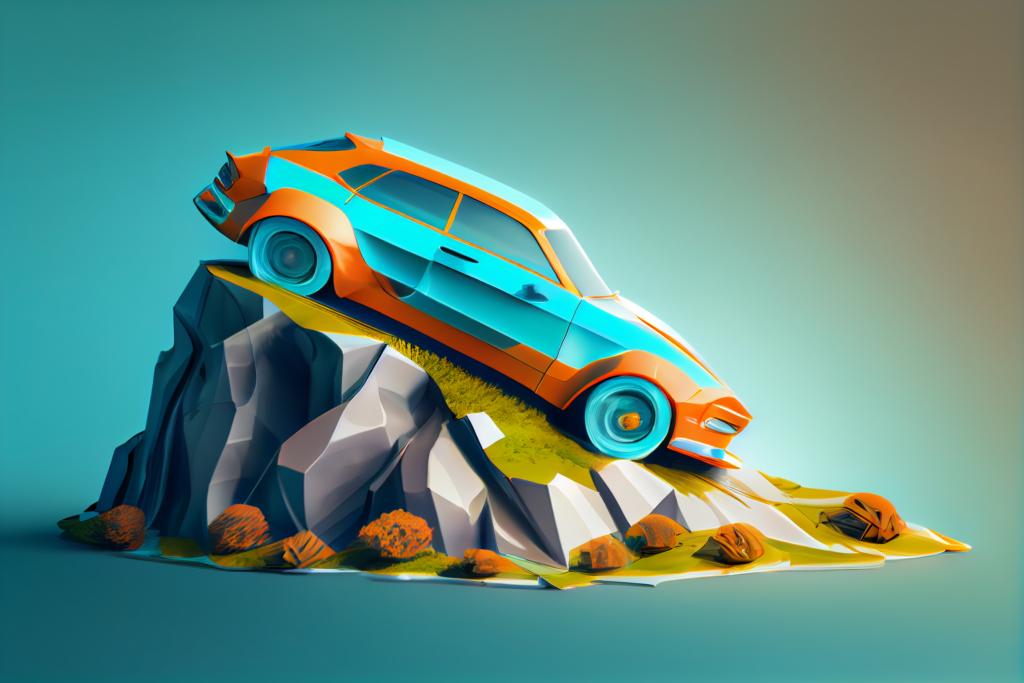 Whether you're a newly-licensed driver or an experienced driver, parking can be a little tricky to get right. But on hills, parking can be downright nerve-wracking – one wrong move, and you could find your car careening down into traffic.
The province of Ontario does not have strict hill parking rules. However, the Ministry of Transportation does provide some tips to help reduce the risk of accidents and injuries when parking on a hill. Here, we break them down for you.
Uphill and Downhill Parking in Ontario
For many drivers, parking on a slope can pose unique challenges. Here's how you can safely and successfully park on a hill:
Uphill Parking With a Curb
Carefully approach the curb, ensuring not to get too close to any car or object ahead of you.
Turn your steering wheel to the left so that your front wheels turn away from the curb and towards the road. If your car starts to roll backward, the curb will act as a block and catch your tires.
Before stepping off the brake pedal, engage your handbrake.
If you're driving an automatic transmission car, shift your gear lever into park, if you're driving a stick shift, leave your car in first gear. This will keep your car from freewheeling down the hill if your handbrake gives out and the curb doesn't prevent it from rolling.
Uphill Parking Without a Curb
If you're parking uphill without a curb to park against, make sure to turn the wheels sharply toward the right. This ensures that your vehicle will not roll into traffic if the handbrake disengages, the worst-case scenario is that your vehicle will roll off the road.
Don't forget to engage your handbrake before stepping off your brake pedal.
Shift to park if you're driving an automatic car and to first gear if you're driving a manual transmission car.
Downhill Parking With a Curb
When parking downhill next to a curb, you'll want to follow all the steps of parking uphill – but make two minor but very important tweaks.
Firstly, instead of turning your front tires to the left, you'll want to turn them to the right. That way, if your car starts rolling downhill, it will veer to the right and hit the curb rather than any oncoming traffic.
Next, if you're driving a stick shift, make sure to leave your car in reverse instead of first gear. This will stop or slow down your car's forward roll.
Downhill Parking Without a Curb
Downhill parking without a curb is essentially the same as uphill parking with a curb. Make sure to turn your wheels sharply to the right and leave your car in reverse if you're driving a manual transmission car.
Tips for Parking on a Hill Safely
If you live or work in a particularly hilly area, it's important to know the following tips and tricks for safe and stress-free parking:
Before pulling into a parking spot, always check your mirrors for any possible hazards nearby.
Always turn your tires before shutting your engine off. This will allow you to take advantage of your car's power steering, making turning your wheels much easier.
Don't forget to engage your parking brake before you exit your vehicle. This will keep your car from rolling down the hill and into traffic (or off the road).
Be careful when exiting your vehicle. If you're parked on a particularly steep hill, you could lose your balance as you leave your car. Hills also make visibility difficult for those climbing or descending, so exercise caution, especially when driving at night.
When pulling out of your parking spot, always put on your indicators and check your mirrors to ensure you don't run into any oncoming traffic.
If you intend to load your car with heavy cargo or tow a trailer, consider purchasing a couple of wheel chocks. This will give you an added sense of security that your car isn't going anywhere.
Follow traffic signs. If there is a "No Parking" sign on a hill, remember that it's there for your or others' safety.
Basic Parking Rules in Ontario
Now we covered the specifics of parking on a hill Ontario, let's cover some basic parking rules:
Do not park on the travelled part of a road. In other words, don't park on any part of the road drivers pass through. If you must stop, pull over to the shoulder.
Do not park on a hill or a curve where you don't have a clear view for at least 125 metres in both directions.
Do not double-park or obstruct another parked car, sidewalk, crosswalk, or road entrance.
Do not park within three metres of a fire hydrant.
Do not park within 100 metres of a bridge.
Do not park within six metres of a public entrance to a public hall, theatre, or hotel when it's open.
Park at least 10 metres away from an intersection or over 15 metres away if there are traffic lights at the intersection.
Park at least 16 metres away from a rail or level railway crossing.
Always check if people, vehicles, cyclists, or other road users are near you before opening your car door.
Do not leave your engine idling after parking your car. Turn off your lights and ignition, and always lock your doors to avoid theft.
Do not leave your children or pets alone in your car.
When pulling out of your parking spot, always use your turn signal and check for traffic before proceeding.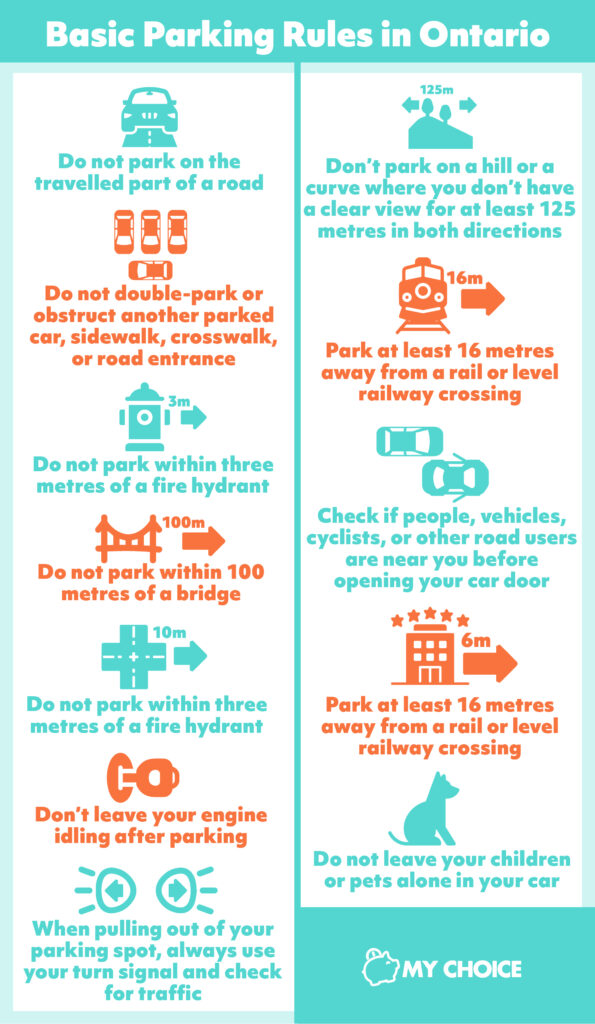 Key Takeaways
Parking on a hill may seem daunting, but with a little practice and an understanding of the basic rules, you'll be parking like a pro in no time. Pay attention to your surroundings, turn your tires in the right direction, and shift into the correct gears. With these tips in mind, you'll be confidently parallel parking on even the steepest of hills.