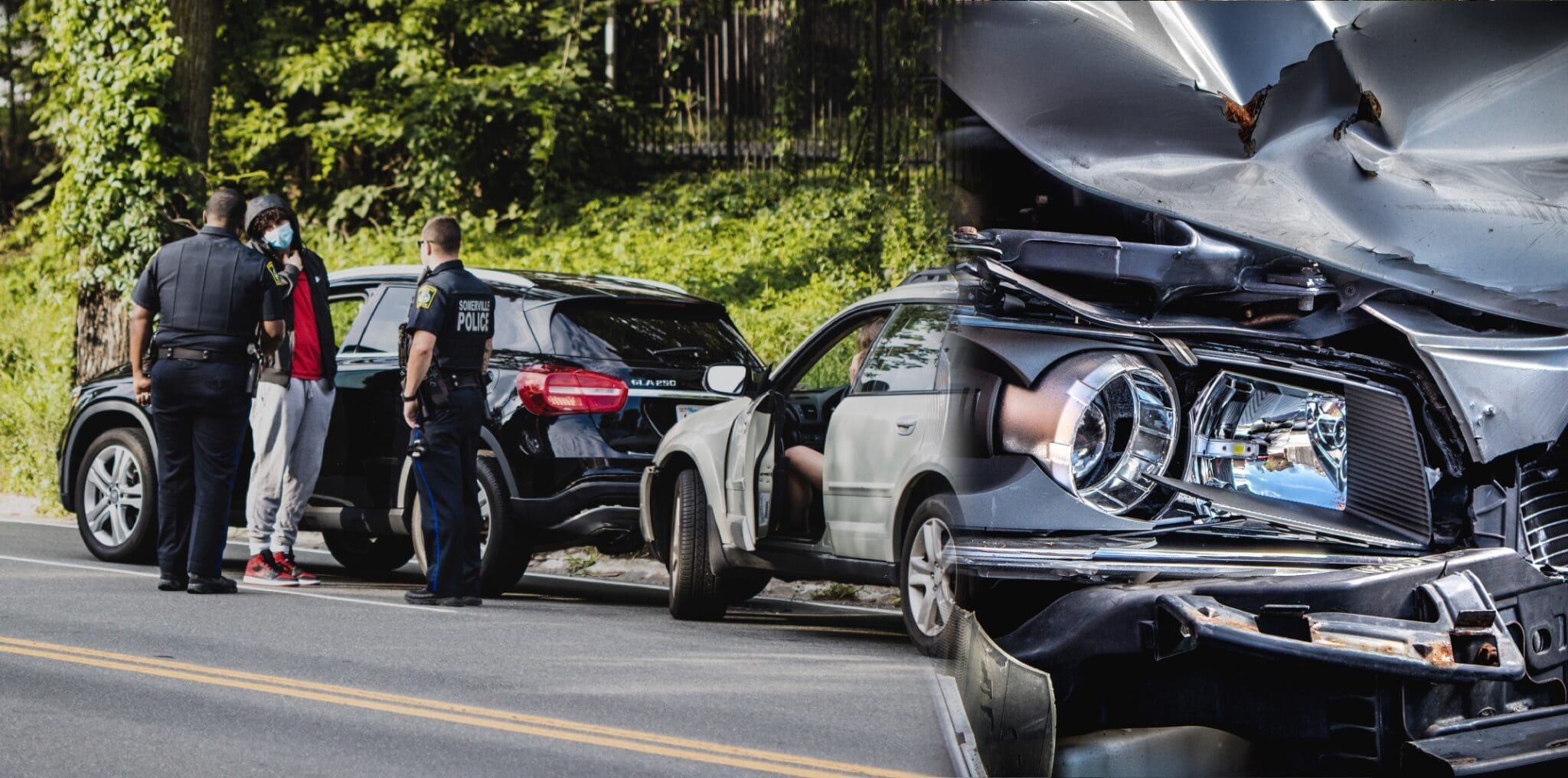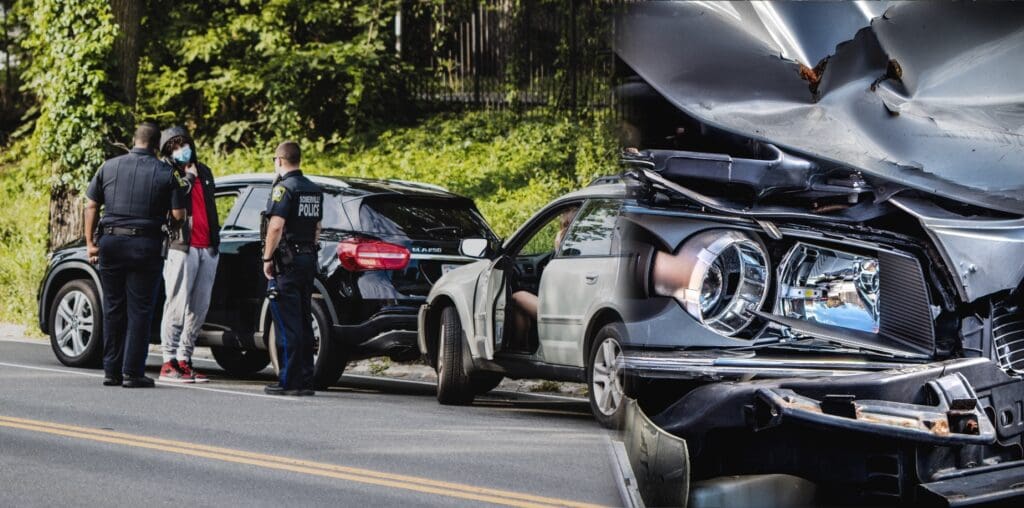 Even if you're a safe driver, it helps to know what to do when an accident happens. Around 33% of Canadians have or will be involved in an accident at some point, so accidents are more common than you might think.
It's not enough to avoid being distracted and drive carefully – you must also know how to deal with accidents. Accidents are highly stressful and anxiety-inducing, so it's easy to freeze up and not know what to do next. Fortunately, we're here to help. Read on to learn what to do following a car accident in Ontario and how to report it to the relevant parties.
What to Do Following a Car Accident
The moment immediately following a car accident is often the most stressful, and it's easy to panic. Read these steps and internalize them, so you stay focused if you ever get involved in a car accident.
Here's what you should do immediately following a car accident:
Take deep breaths to calm yourself and prevent panic from setting in.
Stay at the accident scene, and don't leave your car unattended. Leaving the accident scene might get you in trouble with cops.
Check yourself for injuries. Search for signs of pain and move your limbs to ensure everything is fine.
Check the other passengers for injuries.
Pull your car over to the roadside if possible. If not, turn your hazard signals on.
Get out of the car and check the people in the other car for injuries.
If everyone involved gets to step six unharmed, then you can proceed to exchange insurance information and report the accident to the proper authorities.
However, you must call 911 as soon as possible if:
Someone suffers an injury in the accident.
You think there's over $2,000 of damage between all vehicles involved.
One or more parties involved have committed a criminal offence, like drunk driving.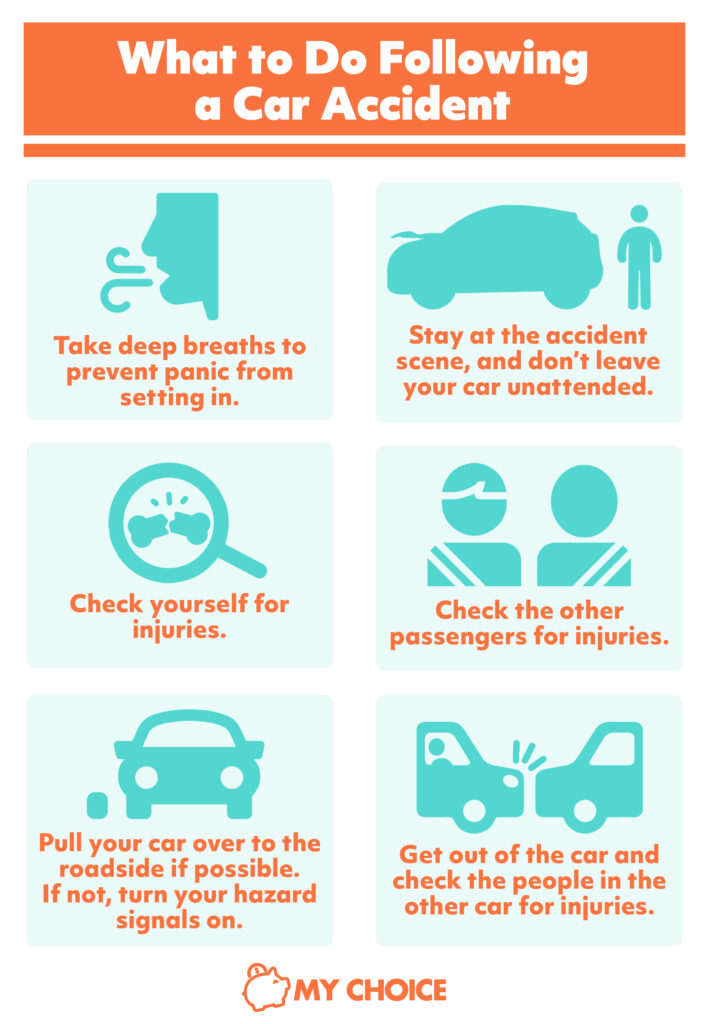 Things to Avoid After a Car Accident
Emotions tend to run high after a car accident, and rash decisions are easy to make. If you're involved in a car accident, remember not to:
Panic
Argue with other parties
Move anybody who's injured without the help of a medical professional
Assume full responsibility or blame the other party for the crash
Reporting a Car Accident in Ontario
You're required by law to report a car accident in Ontario if it fulfills at least one of these criteria:
All vehicles suffered over $2,000 in damage.
Somebody is injured or killed.
A government vehicle is involved.
The accident involves someone driving without insurance.
Somebody performs a criminal act like DUI.
A pedestrian is affected by the accident
There is private or municipal property damage, like hitting a pole or somebody's home fence.
Generally, you need to report to three parties when an accident happens in Ontario:
The police
The closest Collision Reporting Centre
Your insurer
When Do I Need to Report a Car Accident in Ontario?
If somebody is injured and the total damage to all vehicles involved exceeds $2,000, you must report it to the police immediately. If nobody is injured and the damage is below the threshold, you must call a Collision Reporting Centre within 24 hours.
If you're making an insurance claim, most companies accept car accident claims within seven days of the accident.
What You Need to Report a Car Accident in Ontario
When reporting a car accident in Ontario, you need as much information about the incident as possible. This helps your insurer, the police, and the collision Reporting Centre to get the best picture of your incident.
Here's the essential information you need when reporting car accidents in Ontario:
Your insurance information
Your car make, year, and model
Details about the incident
Notes about the weather, road conditions, time, and place of the accident
The other driver's licence, registration, and insurance details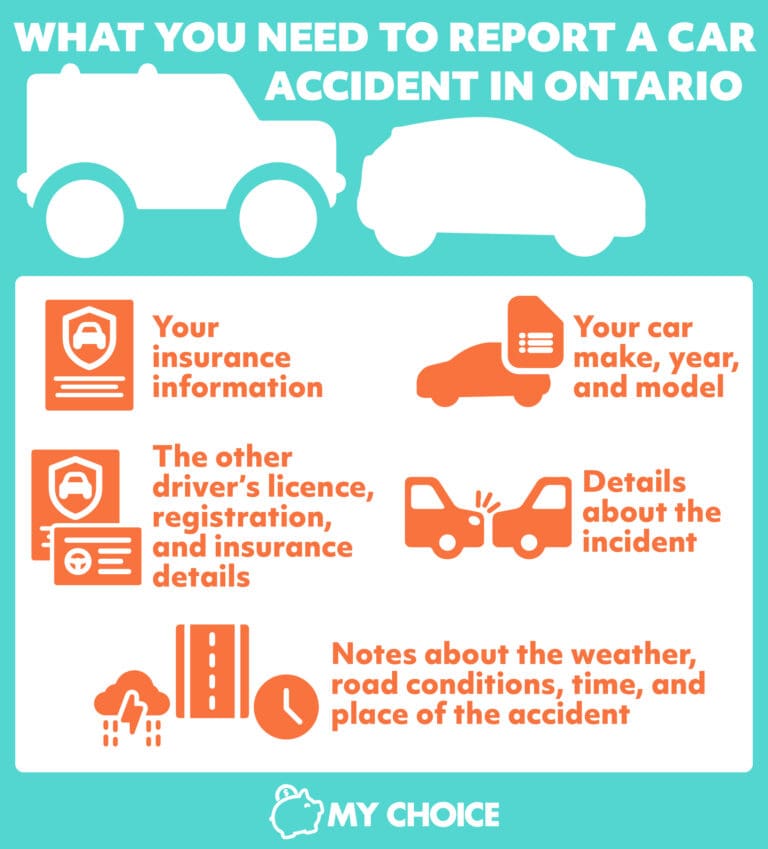 How to Report a Car Accident in Ontario
Now that you know why reporting accidents is important, it's time to learn how to do so. Here's a quick guide to reporting car accidents in Ontario:
Police and Collision Reporting Centre Reports
Depending on when and where you call 911, an officer may come to the scene, or the operator may direct you to a police station or reporting centre.
With police reports, you must follow the officer's instructions and truthfully give the requested information. Then, an officer will check your report to see if the real damage is consistent with your statements.
Police reports do not affect your insurance rate because they don't influence your insurer's assessments. No matter what the police reports say, your insurer has the final say on whether your premium goes up or down.
Insurance Reports
Regulations state that you have seven days to make an insurance claim after a car accident in Ontario. If you miss the deadline, you may be denied accident coverage.
When you call your insurance agent, they usually ask for basic information before processing your claim. As with police reports, answer questions truthfully and follow the agent's instructions.
Once you make an insurance claim after a car accident, you'll get a call from your insurer's claims adjusters. You can discuss the compensation details and ask any questions you may have about your policy protections.
Risks of Not Reporting a Car Accident
Ontario laws require you to report a car accident if it fulfills certain criteria. However, sometimes it isn't as simple as that. Sometimes, you don't want to report an accident because you made an agreement with the other driver and can pay the expenses out of pocket. People often do this because they don't want insurance premiums to rise.
However, this isn't a good idea. Here are some things that might happen if you don't report a car accident to the police or insurers:
The other driver can file a police report, which makes it look like you're running away from the accident.
The other driver can change their mind and report to their insurer, meaning your insurance company will know and deny your coverage.
The accident caused over $2,000 in damages, making it a must-report incident.
You could be injured and not know it, meaning you must pay medical bills to treat them out of pocket.
Legal Consequences of Not Reporting Accidents in Ontario
If you neglect to report an accident that must be reported to the police, you may be in breach of Ontario laws. The legal consequences include, but aren't limited to:
Jail
Fines
Licence suspensions
Do I Have to Report Accidents in a Parking Lot?
You have to report accidents in a parking lot because it still counts as a road accident. Follow the steps outlined in this guide to report parking lot accidents properly.
What Happens if I Get Involved in a Hit-And-Run?
You can still make an insurance claim if your car is involved in a hit-and-run. Additionally, the escaping driver may be subject to criminal charges.
Do I Have to Report Minor Car Accidents in Ontario?
You still have to report minor car accidents in Ontario to the Collision Reporting Centre, even if it's just a small fender-bender. For larger accidents, you must call the police.
Many car insurance policies in Ontario require you to report all accidents regardless of damage. If you neglect to do so, you may be denied future coverage.
If the tree sap damages your car, you should check to see if your car insurance covers it. You can find out by reading your policy or calling your provider.