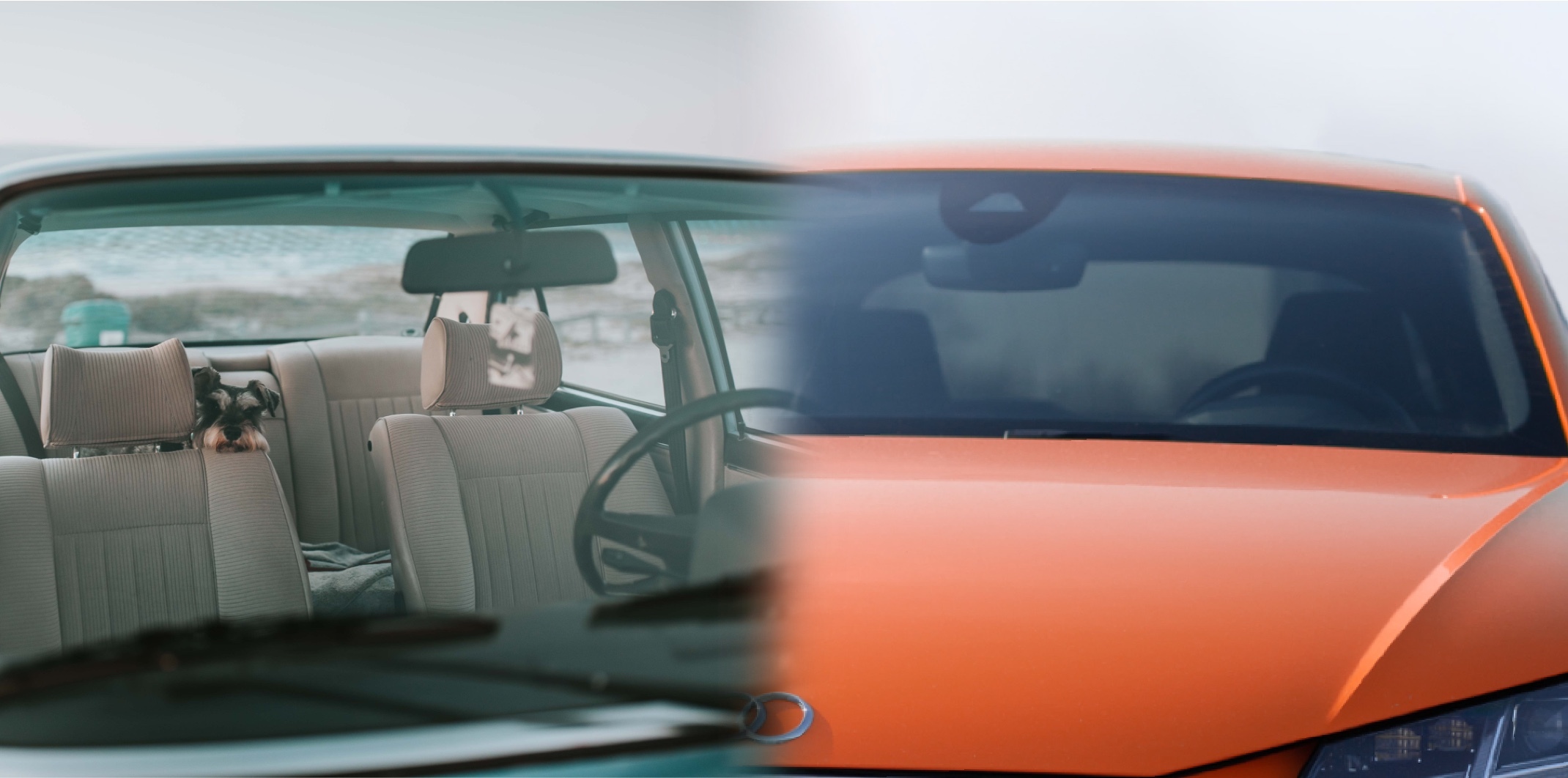 During the last few years, tinted windows have become a more common add-on for cars in Ontario. Legal window tinting is a standard car modification that involves applying a thin laminate film to the vehicle's glass to darken the windows. There are many reasons why people would want to tint their car's windows, however, it is important to understand the legal implications and the laws in Ontario that apply to this practice so there isn't need to remove the tint after paying for it.
Is Tinting Car Windows legal in Ontario?
Yes, tinting windows is legal in Ontario but only to certain extent. According to Section 73(3) of the Ontario Highway Traffic Act "no person should drive in a motor vehicle on which the surface of the windshield or of any window to the direct left or right of the driver's seat has been coated with any colored spray or other coloured or reflective material that substantially obscures the interior".
Later, on January 2017 a new law was enacted for vehicles manufactures to prohibit any window tinting on vehicles' front windshield. The law also specifies a window tint percentage allowance of 30% darkness on the front left and right windows. There isn't any restriction or specific window tint percentages for the backside or rear windows.
Why Is There a Tinting Windows Law in Ontario?
The main reason for this law to exist is safety. The police can pull you over and check your car's tinted windows just by using a photometer. Also, the police can check in the distance if people in the vehicle have their seatbelts on and if the driver is not texting and driving at the same time. Additionally, pedestrians and cyclists can have a clear eye contact view of the driver before crossing a street or intersection. As we can see the law is in place to prevent any possible accidents that distracting driving could cause.
What Are the Benefits of Tinted Windows?
Window tinting is not only about rules and laws, it also comes with some benefits like:
It protects your skin from UV radiation by reducing the amount of sunlight that comes into the interior of the vehicle.
It reduces glare produced by other cars when driving at night reducing as well the possibility of car crash.
It improves vehicle safety because thieves cannot see valuables inside the car.
The window tint does not allow any object to break the glass so easily, it prevents the glass from breaking into small pieces and cutting the passengers.
The vehicle will not be heated inside as much, the tint can reduce heat between 30% and 60% and keep it cooler and comfortable.
How Can Window Tinting Affect my Insurance?
As long as the vehicle maintains the legal tint window percentage in Ontario, you won't have any changes in your insurance rate. Despite that, if you travel to other provinces where the window tinting law changes and you receive a ticket, or if you are involved into an accident under a different jurisdiction, your rate is very likely to increase because it could be considered illegal. We recommend you to always make sure to check the law wherever you travel with your car.
How Much Does Tint Windows Cost?
Window tinting is usually calculated per window. The cost per window is approximately between $25 to $150. This varies depending on the total of windows, the type of tint and the type of car. For example, SUVs are usually more expensive to tint than small or midsize cars so make sure to compare prices in different locations before touching your wallet.
What Are the legal Tint Percentages in Ontario?
You should remember that the lower the percentage number, the darker the tint.
50% tint is usually used to block UV rays and diminish glare.
20% tint is ideal to keep your car's interior out of sight from thieves.
5% is very tempting if you want your car to look very stylish but it could be very risky and illegal too because it's the darkest tint a vehicle can have. Usually, only limousines and private cars use this percentage of tint in their windows. Always remember that these tint percentages are only for the rear and back windows if you want keep it legal in Ontario.
How to Check the Tint Levels in your Car?
Consider to get a tint meter or download an app to check the tint levels currently in your car windows, the tool comes with instructions to know the exact tint percentage or opacity rating.
How to Clean Tinted Windows?
Tinted car windows are an investment you make on your vehicle. Try your best to take care of the tint so it lasts as long as possible. Tint is a plastic and thin film that it can be spoiled when using incompatible chemicals on it. You can use the following materials to clean your tinted windows:
Water
Microfiber cloths, paper towels or soft sponge
Glass cleaner, avoid using cleaners that contain ammonia
Dishwashing soap
Where to Get your Car Windows Tinted?
There are usually two options to get your windows tint. You can either try to do it on your own, there are plenty video tutorials on YouTube to watch, or you can contact a tint specialist that has knowledge and experience tinting windows to know from first hand what is the best option for your vehicle. To find a good tint specialist in your city we recommend you to go on Yelp or Google Maps and type on the search bar "car tinting windows", a list of car shops that specialize on this service will come up and you can take a look at their reviews and prices to choose the most convenient option for you.
Last Recommendation on Tinted Windows
As said before, tinted windows are a cool and safe add-on for your car, however, make sure to you keep it within the legal levels in Ontario and other provinces you plan to travel with your vehicle.