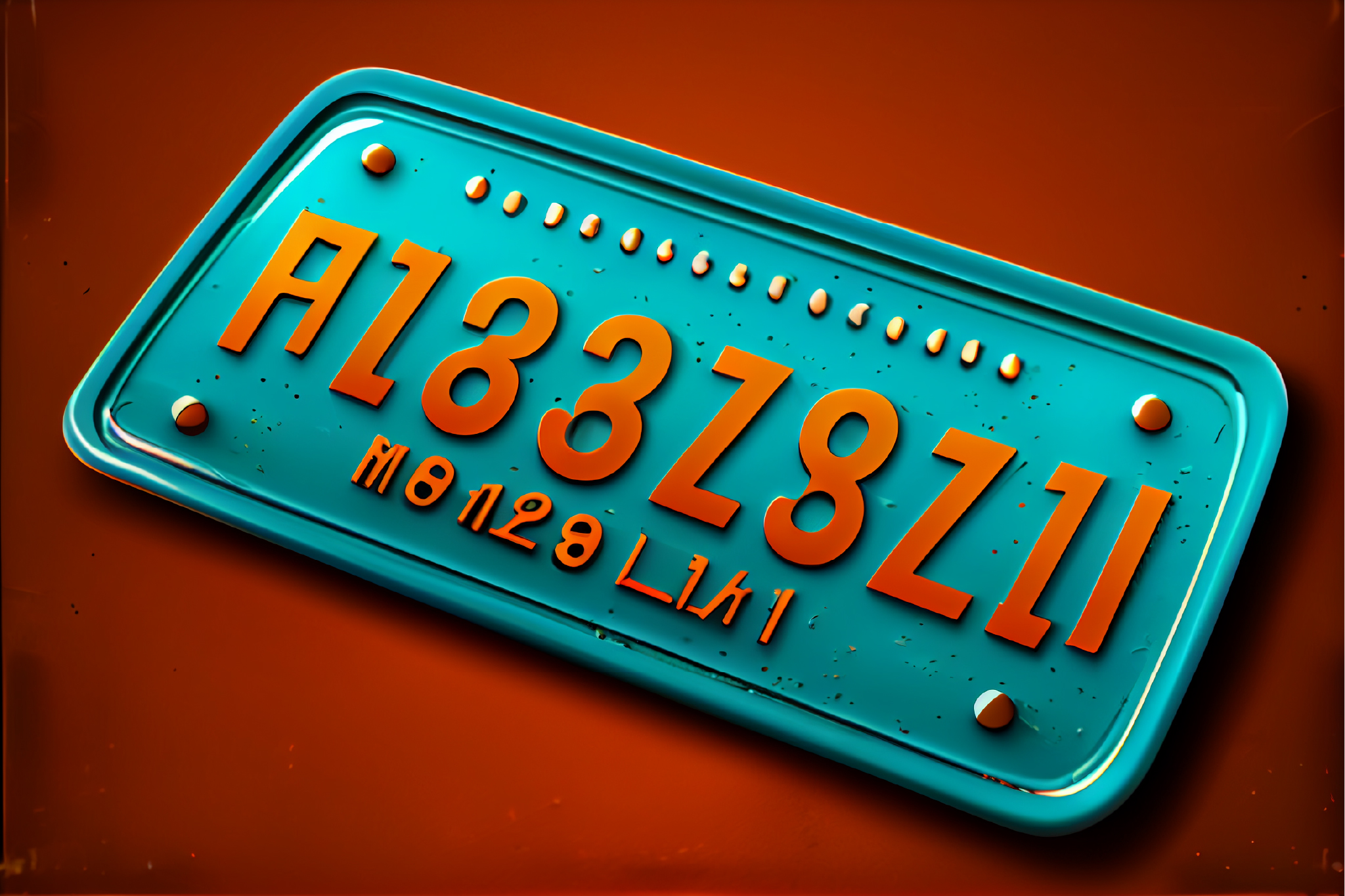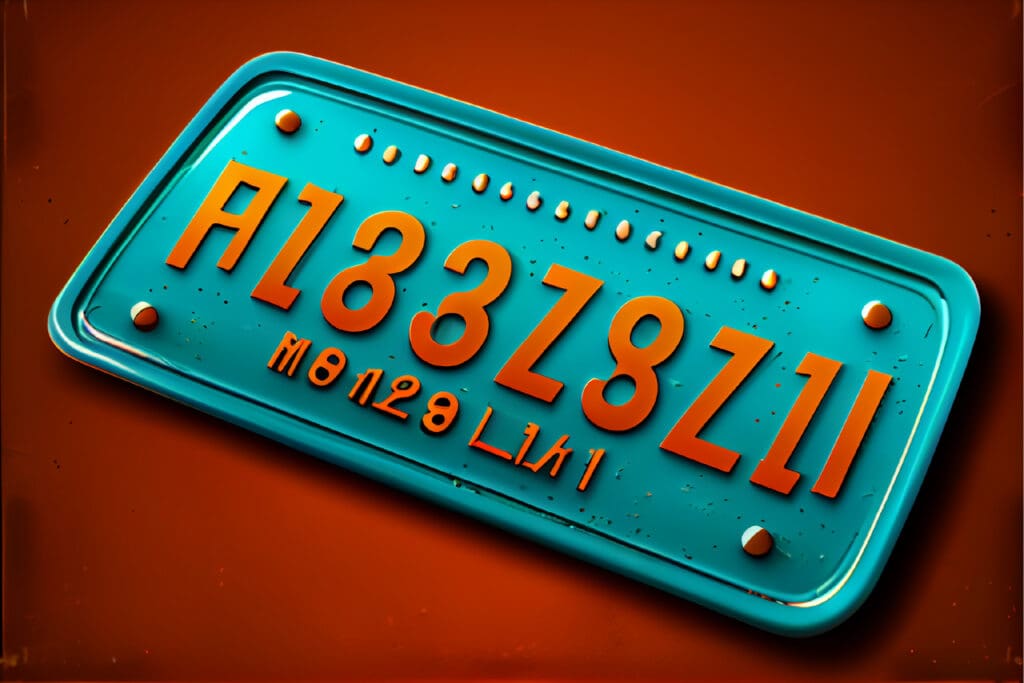 Though physical licence plates and associated fees are no longer required, Ontario law requires that you renew your licence plate regularly. You need to renew your licence plate every two to three years, whether you drive a personal or commercial vehicle.
Renewing your licence plate is an essential role in car ownership. If you're new to the process, this guide will tell you what a licence plate sticker is, why having one matters, and how to renew it.
What Is a Licence Plate Sticker?
A licence plate sticker is a small, coloured sticker tacked onto a vehicle's rear licence plate that indicates your registration expiry date.
As of 2023, licence plate stickers are no longer physically issued. Drivers who still have physical stickers can apply for a direct refund, given that they have no outstanding balances, fees, or tolls.
However, vehicles registered under a business entity are not eligible for a licence plate sticker refund.
The Importance of Renewing Licence Plate Stickers in Ontario
Renewing your licence plate sticker in Ontario is essential for many reasons. First, it keeps your registration updated and your insurance valid. Second, it allows law enforcement officers to verify that your vehicle is registered and covered.
Remember, renewing your licence plate is not the same as renewing your driver's licence. If you want to learn more about how to renew your driver's licence, read our guide.
How to Renew Your Licence Plate in Ontario
While licence plate stickers are no longer required, you still have to renew your registration. Here is how you can renew your licence plate in Ontario.
When & Where to Renew
You must legally renew your licence plate in Ontario every two years. If you want to renew your licence plate in advance, you can do so online up to 180 days before the expiry date. You cannot renew your licence plate online after it has expired.
You can renew your licence plate in person at any ServiceOntario centre. Drivers with farm or heavy commercial vehicles weighing over 3,000 kg can only renew their plates in person – not online.
Can You Renew a Licence Plate for Multiple Years?
You can only renew a licence plate in Ontario for a maximum of two years.
Required Documents
To renew your licence plate, you will need the following documents:
Licence plate number
Registration identification number (RIN)
Valid insurance pink slip
Odometer readings
Proof of payment for outstanding fines
Vehicle safety inspection certificate, if you drive a heavy-duty diesel car
Notification to the Ministry of Transportation, if you have recently relocated
Auto insurance is also a prerequisite to renewing your licence plate. You'll need to provide your insurer's name and policy number.
Settling Outstanding Fees
If you have unpaid fines, you must settle them before renewing your licence plate sticker. These include defaulted driver fines, such as moving violations for speeding, distracted driving, drinking and driving, and stunt driving.
If you have a suspended licence, you must pay a reinstatement fee or an Administrative Monetary Penalty (AMP). Learn how to deal with a suspended licence in our guide.
Other penalties you must settle include:
Tolls
Bounced cheques or failed payments
Parking tickets
Red light camera violations
Fees for passing stopped school buses or streetcars
Fees for operating unlicensed vehicles
Fees for automated speed enforcements
Step-by-Step Process
Renewing your licence plate online is simple. Here are the steps:
Provide your licence plate and vehicle permit number. Your permit number begins with a letter followed by seven digits.
Update your Ontario car insurance, and have the details handy in case you need to provide your policy number.
Input your odometer reading. Your odometer is located near the speedometer and contains five or six numbers.
Update your home and delivery addresses.
Settle any outstanding balances from speeding tickets, parking fees, or toll gates. Then, provide this proof of payment.
Select whether you want to renew your licence for one or two years.
Remember, stickers are no longer physical, so they will not be mailed out to you.
You can get someone to renew your licence plate for you online if they provide the necessary information. However, you cannot get someone to renew your licence plate for you in person.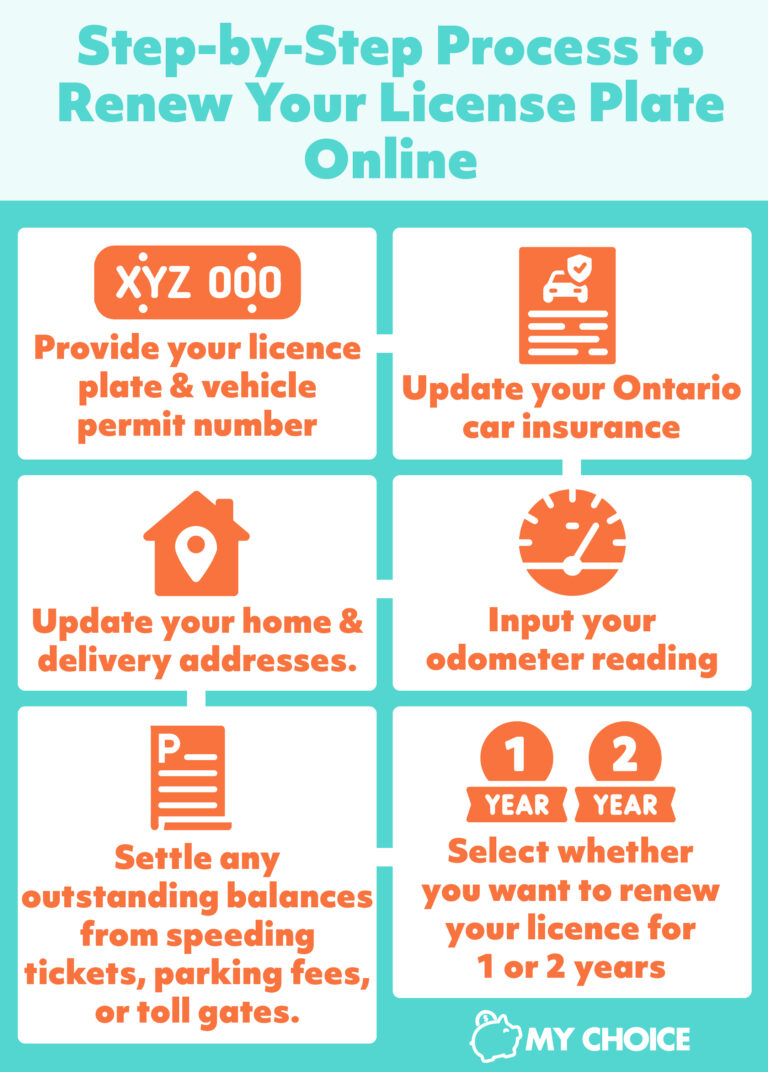 Fees
There is no fee to renew your licence plate sticker for most vehicles, such as:
Motorcycle
Moped
Commercial vehicle (weighing 3,000 kg or less, whether for personal or commercial use)
The following vehicle types may be subject to a renewal fee:
| | Northern Ontario | Southern Ontario |
| --- | --- | --- |
| Motorized snow vehicle | $0 | $15 |
| Motorized mobile home | $60 | $120 |
| Historical vehicle | $18 | $18 |
You can pay your renewal fee through:
Cash
Cheque
VISA/Mastercard
Money order
Interac
If you are paying your fee via cheque, note that they must be certified and made payable to the Minister of Finance.
Process for Heavy Commercial Licence Plates
Heavy commercial vehicles include buses, farm-plated, and commercial-plated vehicles with a Registered Gross Weight (RGW) of over 3,000 kg.
Unlike personal vehicles, drivers must renew commercial vehicle licence plates every three to 12 months. In addition, you must have commercial vehicle insurance before you can be eligible to renew your licence plate.
To renew a licence plate for a heavy commercial vehicle, you'll have to provide the following:
Licence plate number
Vehicle permit number
Proof of payment for any outstanding fines and fees
Insurance policy number
Odometer reading
Emissions test reading
Maximum seating capacity (for buses)
In contrast to personal vehicles, commercial vehicles can only be eligible for early renewal up to 90 days before expiry.
How to Renew a Lost or Damaged Licence Plate
You can renew a lost or damaged licence plate by presenting the following documents to a ServiceOntario representative:
Personal identification (passport, driver's licence)
Proof of active auto insurance
Original vehicle permit
Completed replacement declaration
What to Do if You've Moved Recently
If you move, you'll have to change your address within six days to ensure the validation fee applies to your new location.
What Happens if I Miss the Renewal Deadline?
If you miss a renewal deadline, driving with an expired plate can result in a fine of $260 to $1,000. In addition, your insurance company may void your policy.
Driving without a licence or plate can pose even more significant consequences. Read more about it in our guide.
On the other hand, if your licence plate is expiring soon, you can obtain a temporary licence plate sticker validation document up to 14 days before the expiry date.
Until you get your new sticker, you'll have to print the temporary one and keep it in your vehicle at all times. A temporary sticker proves you are getting it renewed, and you'll get a 14-day extension from the order date.
However, you shouldn't replace the existing sticker on your licence plate.
How Law Enforcement Identifies Expired Licence Plate Stickers
How law enforcement identifies expired licence plate stickers will ultimately depend on the police force within your district. For instance, the Ontario Provincial Police can determine whether your licence plate is expired through an automated recognition system that scans vehicles within a given radius.
Licence Plate Sticker Refund
If you haven't received your refund cheque yet, contact ServiceOntario. You cannot receive a refund if you drive any of the following vehicles:
Heavy commercial vehicles over 3,000 kg
Buses
Motorized snow vehicles
Farm vehicles
Off-road vehicles
Trailers
Bottom Line
Licence plate renewal in Ontario is required every two years. Fortunately, the process is free and easy to complete online. Remember, you can't renew your licence plate without insurance.