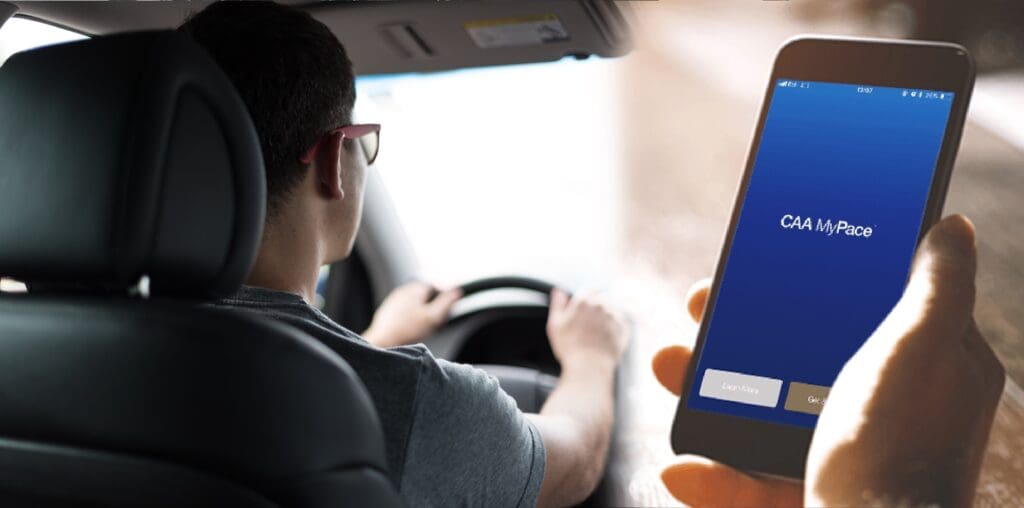 If you work from home or don't often travel, owning a car can be more of a hassle than a convenience. The good news is that you can now pay for insurance based on your mileage instead of a fixed fee.
For low-mileage drivers, CAA MyPace can reduce insurance costs and put you in charge of the coverage you get. Learn all about how CAA MyPace works and how you can benefit.
What Is CAA MyPace?
CAA MyPace is an insurance payment program that dictates rates according to your driving time. MyPace members only have to pay for the distance they drive.
Generally, CAA MyPace covers the following:
The overall vehicle in case of theft or loss
Third-party damage you cause to another person or their property
Personal accidents involving you and any dependents while on the road
Car contents, such as personal belongings that are stolen or damaged
The CAA MyPace savings threshold is up to 12,000 km/year, allowing members to save up to 70% on the program.
How CAA MyPace Works
CAA MyPace charges a monthly or up-front base rate. As with most pay-as-you-go insurance programs, CAA MyPace offers three models:
Pay-per-mile: Insurers calculate coverage based on how many miles you drive on average.
Pay-per-hour: Insurers calculate coverage based on how many hours you drive on average.
Pay-as-you-drive: Insurers calculate coverage based on common driving behaviours (e.g., driving within the speed limit, braking often).
Instead of telematics, CAA MyPace has a downloadable mobile app that you can use to record the kilometres driven, along with the following data:
Time and date
Vehicle identification number (VIN)
Vehicle location via GPS
Vehicle speed
Accelerometer data
Vehicle diagnostic information
Whether the device is connected or disconnected
The app measures payments every 1,000 km, though these statistics might change depending on whether you add a driver, adjust your coverage, or move to a new location. The MyPace app uses an onboard GPS antenna and accelerometer to collect this data and may take a second to update if you're driving underground.
Enrolling In CAA MyPace
You can enroll in CAA MyPace by contacting a CAA insurance agent or visiting CAA Stores at various locations. Potential CAA MyPace members can also quote their insurance rates online.
If you qualify, MyPace will calculate your rate based on factors like your driving record, years of driving experience, and how far you travel.
Eligibility Requirements
To qualify for CAA MyPace, you have the meet the following eligibility criteria:
You drive less than 9,000 km/year.
Your vehicle model is compatible with the CAA MyPace device. Vehicles that are incompatible with CAA MyPace include electric cars, motorcycles, diesel vehicles 2005 and older, and vehicles 1995 and older.
How To Use CAA MyPace
If you are eligible to enroll in CAA MyPace, you'll receive a package containing your auto insurance policy and MyPace device.
To install the device into your vehicle, simply plug it into your OBDII port. You'll know the device is working once it lights up briefly.
For the device to transmit information, you'll need cellular data. Avoid removing the device too frequently, as this can lead to the cancellation of your plan.
CAA MyPace requires installing the device within 48 hours of receiving it to avoid being removed from the program.
Once you install the device, you'll have to download the CAA MyPace app on your mobile phone or log in from the desktop portal. To download the CAA MyPace app on your smartphone, follow these steps:
Search CAA MyPace on the App Store or Google Play.
Open the app and click "Get Started" to create an account.
Log in, then input your insurance policy number.
The MyPace app will alert you at 750 km, 900 km, and 950 km. Once you pass 950 km, you'll receive a charge for the next 1,000 km. If you don't reach 1,000 km by the end of your policy, you can roll the remaining kilometres over upon renewal.
If you change your vehicle before the policy ends, inform your CAA insurance agent.
How Much Does CAA MyPace Cost?
A CAA MyPace policy cost varies depending on your driving record, experience, and habits. For instance, your premiums may be higher if you have a poor driving record or have been in an accident recently.
Your mileage can also be a major factor in your premiums. For instance, driving less than 1,000 km can save you up to 70% in premiums, while driving 4,000 km can save you up to 40%.
Ultimately, the best way to accurately calculate your potential premiums is to request a personalized quote.
Paying For Your MyPace Policy
When you apply for a MyPace policy, you'll have to pay a base amount to cover your car when it isn't in use. You can pay this base amount up-front or in monthly instalments.
Then, you'll start paying for 1,000 km increments online or at any CAA Store. Most of these charges occur automatically. You'll have to pay your policy before using your kilometres, and you'll receive a notification for every 950 km you use.
Each MyPace invoice will detail your base and increment rates, as well as any changes you make to your policy.
If you miss a payment, your CAA insurance will contact you as a reminder. However, missing more than one payment could lead to the cancellation of your account.
CAA MyPace Review: Are Pay-As-You-Go Insurance Programs Worth It?
Pay-as-you-go insurance programs like CAA MyPace are worth it if you are a low-mileage driver. In addition, high-risk drivers who want to avoid high premiums can build savings with this insurance model.
CAA MyPace may not be for you if you drive more than 12,000 km or move locations frequently.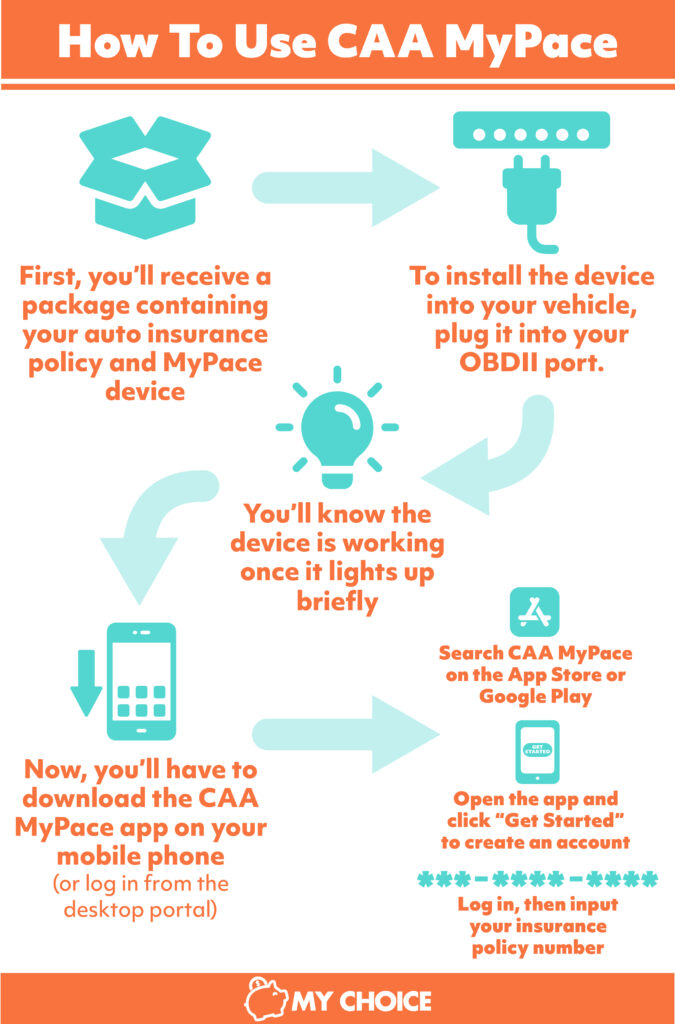 The Bottom Line
For the low-mileage driver who can't maximize traditional insurance, CAA MyPace has the solution for you. Instead of paying high premiums for low usage, pay only what you need whenever you drive.