If you are looking for a diverse, exciting and relatively affordable city to live in, you should strongly consider buying a home in Toronto. However, it's worth noting that Toronto auto insurance rates are generally the highest in all of Canada. Let's take a look at why this is and what you might be able to do to reduce your monthly premium.
A Large Population Means More Cars on the Road
With a population of roughly six million people, it stands to reason that there will be a significant number of cars on the city's roads at any given time. Therefore, there is a greater chance of an accident occurring that results in an insurance claim. Since insurance companies base their rates on historical trends in a given area, you will likely be made to pay for others' mistakes even if you are a safe driver yourself.
Large Cities Attract Visitors From Around the World
On their own, congested highways increase the risk of an accident simply because there are more chances for one to happen. However, the risk of an accident increases even more when you consider that a tangible portion of those navigating Toronto's highways isn't native to the city. Therefore, they may have little experience changing lanes, merging onto a highway or taking other basic actions with little or no room for error. Here's some more information about driving on highways in Ontario.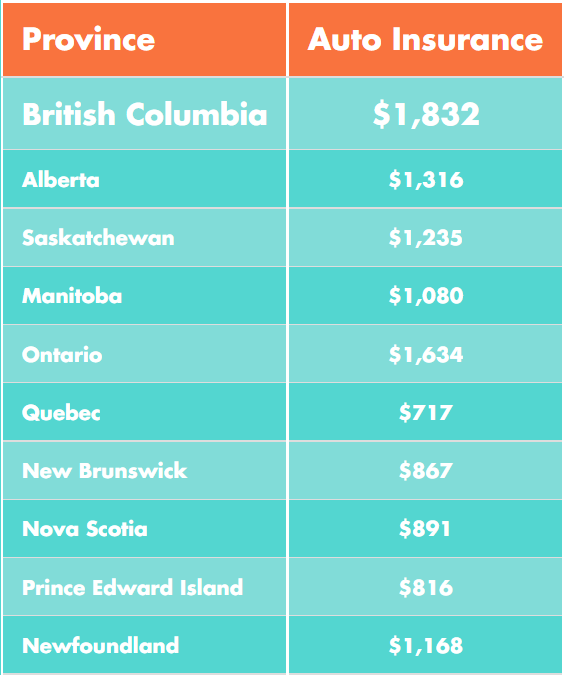 While those who live in the city may be able to anticipate potential hazards before they occur, those who are unfamiliar with the area may not be able to take steps to avoid an accident. This may be especially true of motorists who may not be able to read road signs printed in English or who have little understanding of the metric system. Ultimately, insurance companies are going to take this into consideration when deciding how much to charge their customers.
Fraud and Theft Are More Common in Urban Areas
Insurance fraud may not be something that you think about when shopping for auto coverage. However, when insurance companies lose money to those who file fraudulent claims, they recoup those losses by increasing the amount that they charge their other customers. The same is true when insurance providers are required to pay out claims filed by those who have had their cars stolen or damaged by thieves.
Although fraud or theft can occur anywhere, it is more likely to occur in a densely populated area. This is because it is easier to conceal in an area that has millions of people compared to an area that might only have a few hundred people. Furthermore, the larger a town or city is, the more opportunities there are for these types of crimes to be committed. Therefore, you can expect to pay more for insurance in a city like Toronto than you would elsewhere in Canada.
How good is your Driving Record?
If you have recently gotten into an accident, received a traffic citation or filed a claim for any reason over the last six months, it could result in higher auto insurance premiums. You may also be subject to a higher premium if you have been convicted of drunk or impaired driving at any point. It's also likely that you will pay more for insurance if you are a younger driver or have poor credit. This is because younger motorists are more likely to operate their vehicles in a reckless manner. Those who have poor credit are statistically more likely to commit insurance fraud.
What Steps Can You Take to Reduce Your Monthly Premium?
Perhaps the easiest way to reduce your car insurance premium is to ask your coverage provider about any discounts that may be available. For instance, it may be possible to obtain a discount by attending a driver's education class or by getting good grades in school.
You may also be able to reduce your monthly premium by improving your credit score, making a lump sum payment every six months or getting married. If you are a teen driver, it may be in your best interest to ask about being placed on a parent's policy so that you get any discounts that mom or dad are entitled to.
Finally, insurance providers might offer discounts to those who bundle their home, auto and life insurance policies together. This provides you with an opportunity to save money on all of your existing policies, which can save you hundreds or thousands of dollars per year.
Review Your Policy on a Regular Basis
It's a good idea to review your policy every few months to make sure that you don't have more protection than you need. Depending on the age of your car, it might not be necessary to have more than the minimum level of coverage mandated by provincial law. Furthermore, you might want to consider increasing your deductible as a means of lowering your monthly premium. Your insurance agent might be able to provide more information about other ways to better tailor a policy to your needs and budget.
If you plan on driving your own vehicle in Toronto, you will need to have adequate car insurance. Although it will likely be more expensive than what drivers in other areas pay to protect their vehicles, it is less costly than having to pay damages out of your own pocket. It's generally in your best interest to compare policies online or with the help of an insurance agent prior to buying coverage.