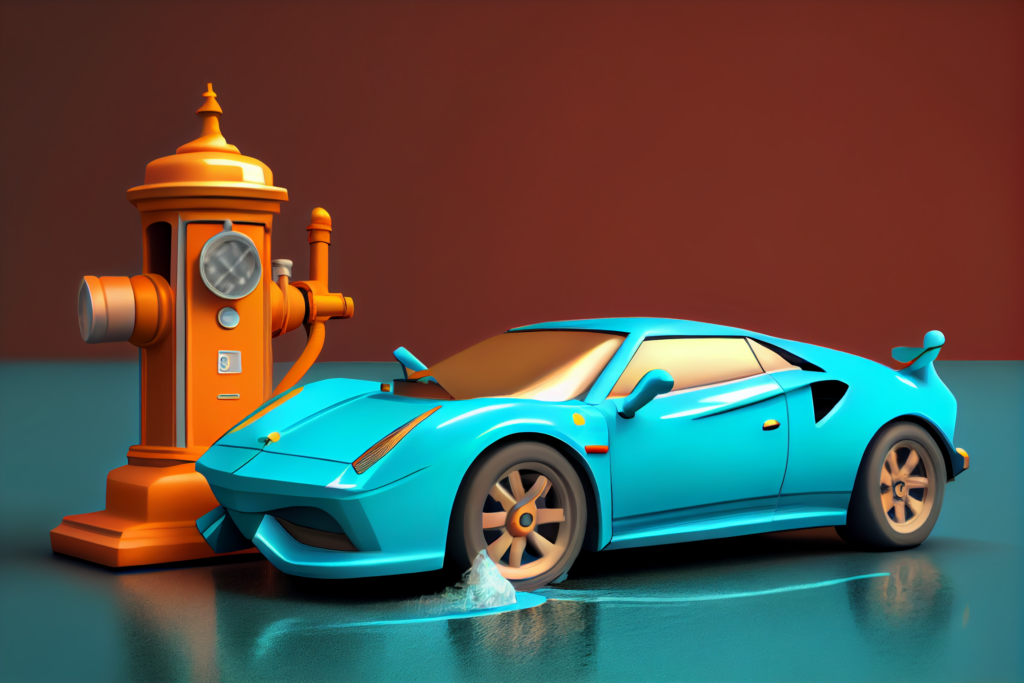 Ontario laws prohibit parking near fire hydrants because it may block firefighters from accessing them in emergencies. Despite common sense dictating the same, fire hydrant parking fines contribute millions of dollars to municipalities across the province. In fact, Toronto earned over $24 million from fire hydrant parking tickets in just six years.
Read on to learn more about the risks of parking near a fire hydrant and tips on how to avoid fire hydrant parking tickets and related traffic offences.
What Happens if I Park Too Close to Fire Hydrants in Ontario?
The most common thing that happens if you park too close to fire hydrants in Ontario is that you'll get ticketed. The standard fine is $100, but different locations may have varying amounts. You can pay this fine online or in person at the nearest city hall.
That said, being ticketed isn't the only risk you face when parking near a fire hydrant. Here are some consequences of parking near a fire hydrant:
Your car may be towed if you've had tickets for previous violations. If your car gets towed, you must pay at least $281 to get it back from the impound lot.
A fire engine might block your car in for hours while firefighters work.
Firefighters may break your car windows to ensure their hose can extend in a straight line.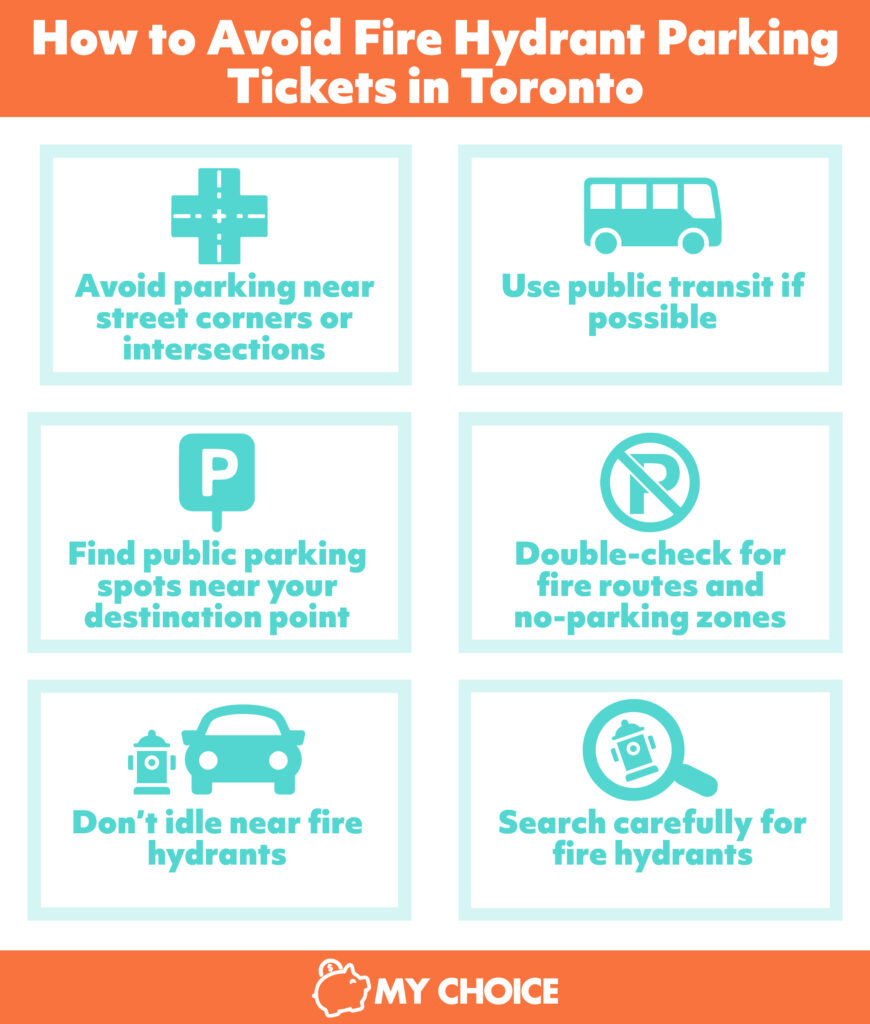 The Rules for Fire Hydrant Parking in Ontario
You're prohibited from parking within three metres or nine feet of the closest curb to a fire hydrant. Note that you must be at least three metres from the curb, not the hydrant itself – regardless of how far the hydrant is from the curb.
Unfortunately, the rule can sometimes be a bit unreasonable. An infamous fire hydrant in Toronto, located 20 feet from the street, gathered almost $300,000 in parking fines between 2008 and 2014. However, rules are the rules – you should always check for fire hydrants before parking, even if they're not visible from the street.
Keep in mind that this rule is only valid in Ontario and may differ in other provinces. For instance, British Columbia has a five-metre minimum parking distance from fire hydrants. Always check local traffic laws before travelling or moving.
How Far From a Fire Hydrant Should You Park?
If there are no other parking restrictions, you must park at least three metres or nine feet from the curb near a fire hydrant. Most roads should be wide enough that you can obey this three-metre rule by parking across the street, but you should double-check for other parking restrictions before doing so.
How to Avoid Fire Hydrant Parking Tickets in Toronto
Getting ticketed for fire hydrant parking in Toronto is frustrating because you must pay fines. Even if parking tickets don't affect your Ontario auto insurance rates or give you demerit points, you're still spending money on something you can avoid. Moreover, your car can get towed if you've been ticketed in the past.
Here are some top tips to avoid fire hydrant parking tickets in Toronto:
Avoid parking near street corners or intersections.
Use public transit if possible.
Find public parking spots near your destination before heading out.
Double-check for fire routes and no-parking zones when looking for parking spots.
Don't idle near fire hydrants.
Search carefully for fire hydrants, and remember they may not be directly visible from the street.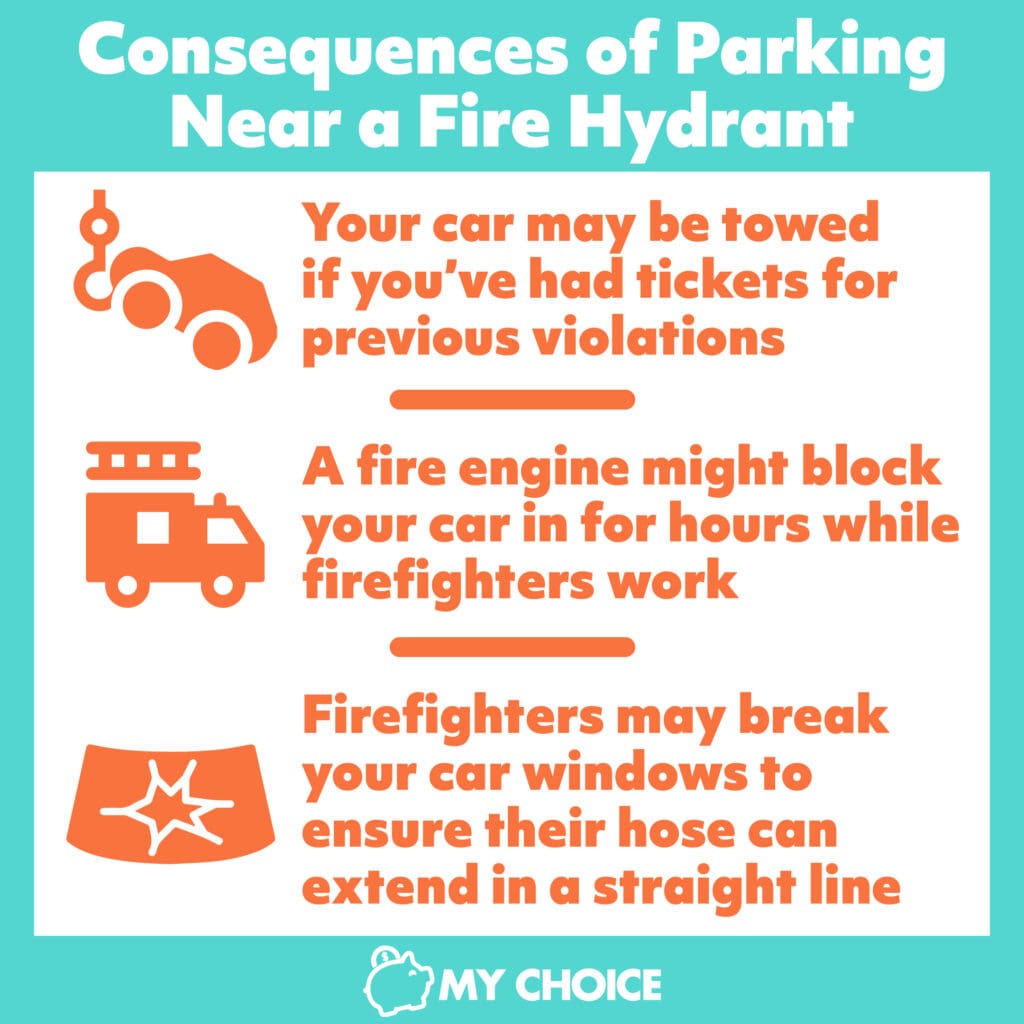 Key Takeaways
We're not allowed to park near fire hydrants because we may block access to fire trucks during an emergency. In addition to getting tickets, parking near a fire hydrant may result in your car getting towed or blocked in by a fire engine.
You should also remember the parking rule applies from the curb and not the hydrant itself, so double-check for hydrants before parking, even if you can't see one from the street. A good tip to avoid parking near fire hydrants is to use public parking spots and avoid parking near fire routes or intersections.