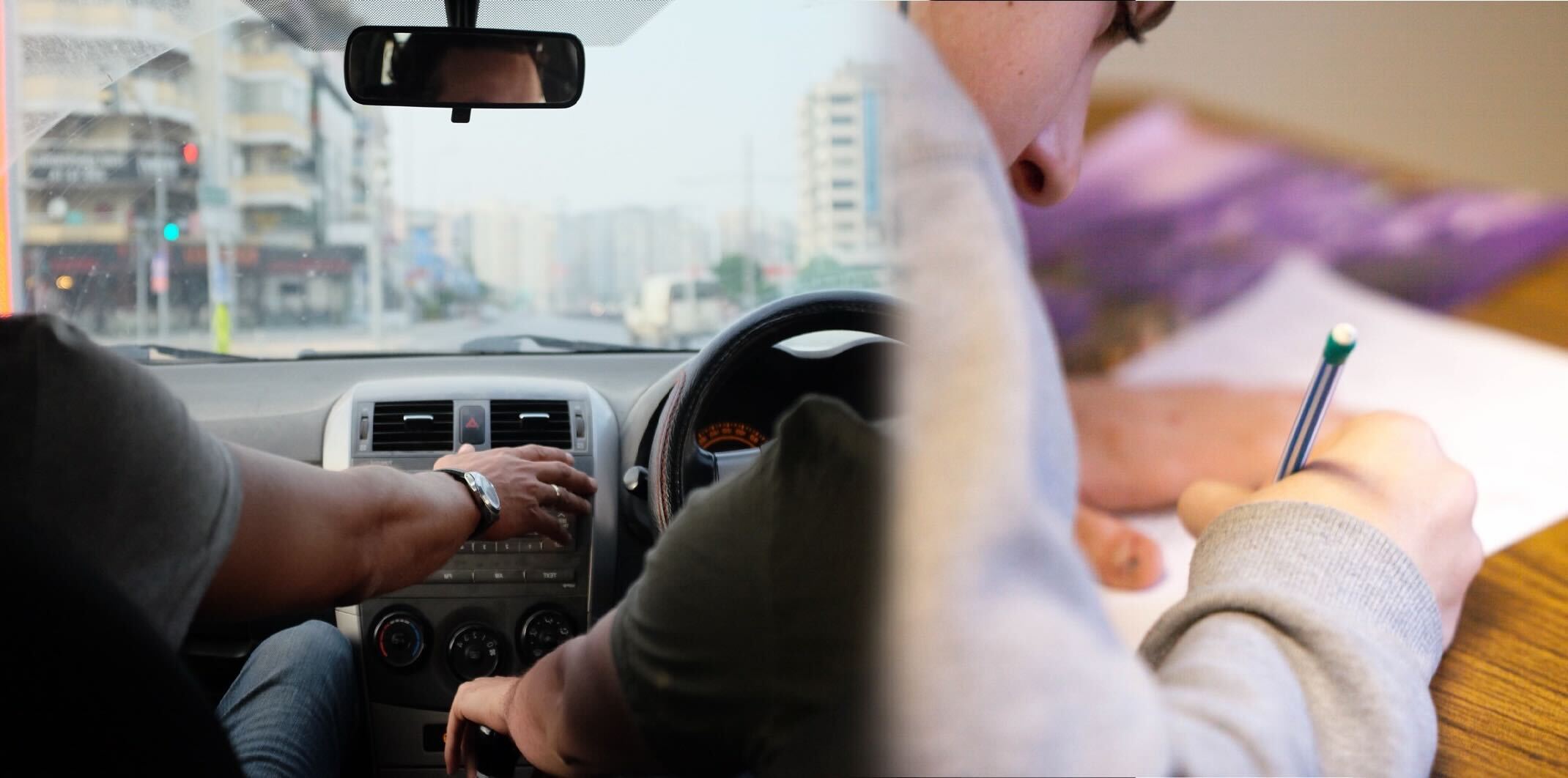 Driving is a privilege and this privilege has a time stipulated by the Government of Ontario of 5 years.
Like most identification documents, the driver's license has an expiration date which you should be conscious of and remember that you must renew it. Failure to do so could result in a fine or penalty that you'd rather avoid and additionally, you don't want to end up even more out of pocket than you have to be.
If you have questions about how to renew your license in Ontario or what you need to do it, don't worry, MyChoice has you covered, in the following article we explain everything you need to know.
How to Renew Your Driver's Licence in Ontario and What Documents You Need
There are two ways to renew your driver's license in Ontario. The first one is in person by visiting one of the Service Ontario or local DriveTest centres. The second is online, through the official website of the Ontario government. However, not everyone is eligible for the second, here we explain whether you are eligible or not.
In-person Renewal: To renew your driving license at one of the on-site offices, you need to bring the following documents and information with you:
Driver's license number
The 7-digit trillium number found on the back of your driver's license
Postal Code
Personal identification document (different from your license to validate your legal name, date of birth and signature)
Online Renewal: We all love the word "online" when we need to complete tedious life chores. You can renew your driving license from your computer if you meet the following criteria:
You have a full license (G, M or GM class) that isn't cancelled or suspended.
Have a combination class of G1M, G2M, GM1, or GM2 (only the full portion will be renewed online).
You haven't updated your address within the last 90 days.
You don't need tests (vision, written, or road).
You are not removing a vision-impaired condition.
You don't have new critical medical conditions that can affect you while driving a vehicle.
You don't have outstanding fines or penalties such as speeding, careless driving, parking tickets, or more).
If you meet the above criteria you should be able to renew online without any problem. You simply have to go to the driving license renewal page, click on the blue button, enter the information in the required fields, and answer some questions about whether you need glasses or have a medical condition that does not allow you to drive safely.
Once you have filled out the form online and if your driver's license has already expired or if it is within 28 days of its expiration date, you will have access to download and print a temporary driver's license validation document. It is your responsibility as a driver to print it out and take it with you while you wait to receive your new physical driving license in the mail. If you do not carry this document with you when driving, it is as if you were driving without a license, so do not forget to do so.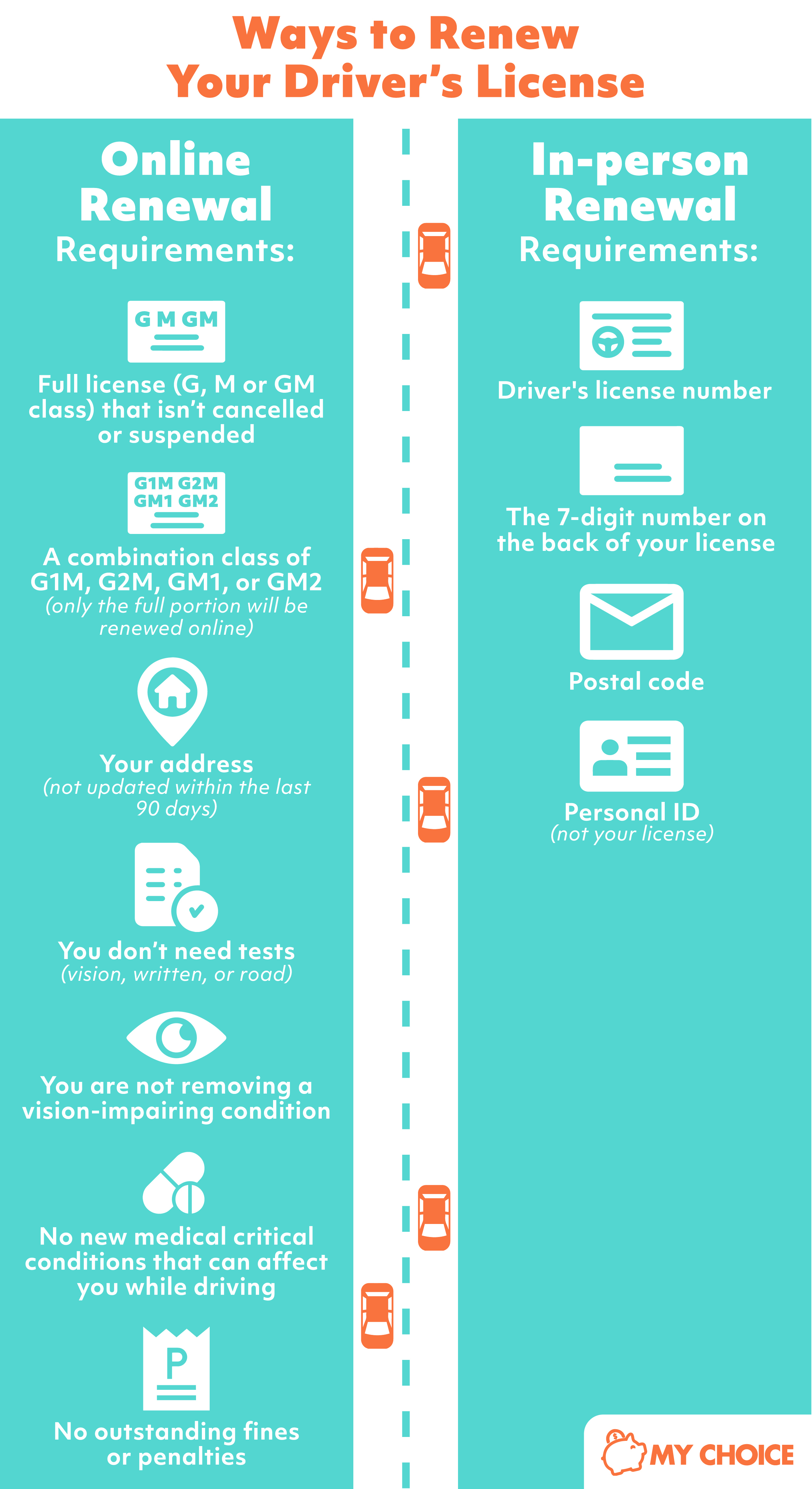 When Should You Renew Your Driver's License?
As we mentioned in the first part, Ontario requires its drivers to renew their driver's license every 5 years. Generally, you will be notified by mail or email two to three months before the expiration date. However, if the mail is lost or you miss the email in your spam folder. The "sorry, I forgot" is not an excuse not to renew it. In fact, it is illegal to drive with an expired, cancelled or suspended driver's license.
Although it may seem funny, as you get older you will need to have a better memory, because after 80 years of age you must renew your license every 2 years.
If you know you are forgetful, it is best to make sure you place several reminders, write it down or you can sign up to the 30 or 60-day reminder feature via phone call, text and email that is available on the same renewal license website. Remember that you have up to one year after your expiration date to renew online. If more time has passed, please note the following:
Renewal 1 to 3 years after expiry date: You need to take a vision test.
Renewal 3 to 10 years after expiry date: You need a vision test, written knowledge test, and road exams you had to pass for your G2 test and G level licence.
Renewal 10 years or longer after expiry date: You have to complete the entire start all over again as a new driver.
How Much Does It Cost to Renew Your Ontario Driver's License?
Most things like these come with an associated expense and this is no exception, you can expect the cost to renew your driver's license in Ontario for a period of 5 years to be around $90. This fee may vary if the renewal period is not 5 years or if you are over 76 years old. Also, if you need to update your driver's license photo, you must pay $35.75. Updating your license photo is required every 10 years since your physical appearance will most likely not be the same.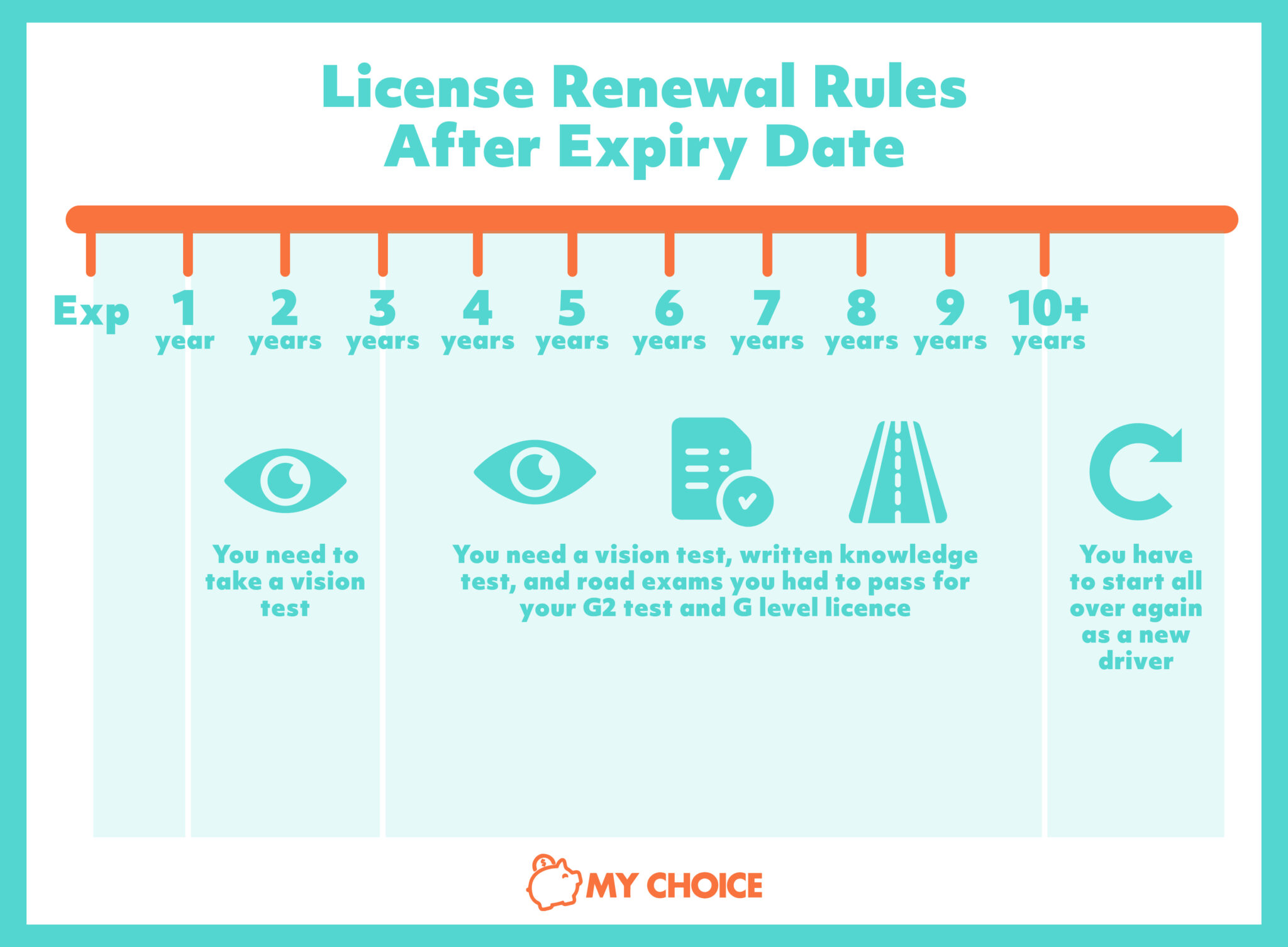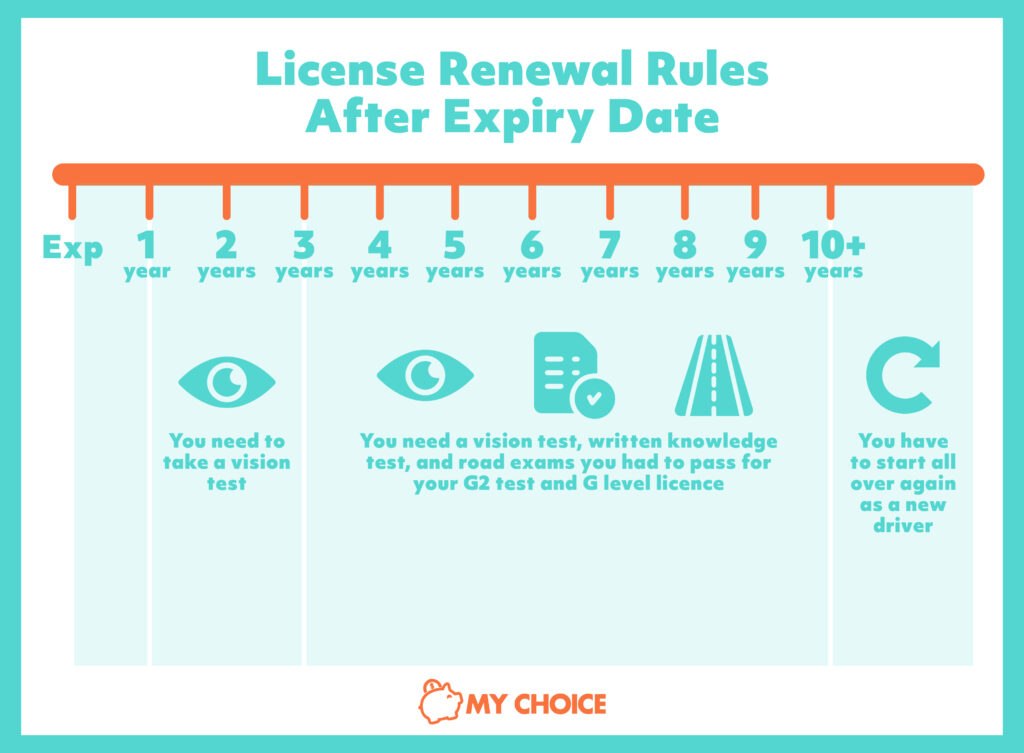 How Long Will It Take to Receive Your New Driver's License?
The actual process of renewing your driver's license online or in person takes a few minutes. After that, drivers typically receive their new driver's license in the mail within 4 to 6 weeks.
What Happens If You Drive with an Expired License in Ontario?
You cannot drive with an expired driver's license in Ontario. If you do, you can be fined anywhere from $200 to $1,000, your car can be impounded, and your license can be suspended. All of the above would negatively affect your car insurance rate in the future and would most likely cause an increase in your premium.
Can You Renew Your Ontario License if it's Lost?
If you are in Ontario and your driver's license is lost, stolen or damaged, you must go to Service Ontario with another personal photo ID and pay a fee of $35.75. There you will receive a temporary driver's license while you wait 4 to 6 weeks to receive the new license.
Do You Also Have to Renew Your License Plate and Sticker?
Even if the renewal dates are not the same, remember that you must also renew your vehicle's license plate in Ontario. The licence plate renewal is free and the period varies depending on the type of vehicle and if you choose to renew for 1 or 2 years. Renewing licence plate stickers is no longer necessary and you can actually get a refund if you paid for it between March 1, 2020, and March 12, 2022.
Renew Your Car Insurance at the Same Time
Depending on whether you purchased your auto insurance at the same time you got your driver's license, you probably want to review the car insurance rates that you're paying.
Remember that the more kilometres travelled and the more years of driving experience with a good record, the better rates you can get.
Fortunately, comparing quotes and rates on MyChoice is free and easy, it only takes a couple minutes to see if we can save you some money on your car insurance.