MyChoice Finds Millennials Receive More Than Double the Amount of Texting and Driving Infractions Than Gen Z
Texting is a common practice in today's connected world, but the dangers of texting and driving cannot be overstated. Texting while driving is a serious issue on roads and is one of the leading causes of car accidents, injuries and deaths on roadways.
In 2022, Toronto police issued 8700 tickets for distracted driving, with this number expected to rise even further this year. According to MyChoice's internal data, more distracted driving tickets have been recorded on its platform so far this year than in all of 2022. MyChoice recorded more than 1,170 total distracted driving incidents on its platform since 2020.
MyChoice conducted a comprehensive study based on a sample size of 10,000 quotes from Ontario from each generation to see which age range had the most distracted drivers. The findings of the study concluded Millennials topped the list as the group of drivers with the largest distracted driving violations followed by Gen Z coming in second with less than half the number of infractions. Gen X came in third with Boomers coming in last (see infographic below for results).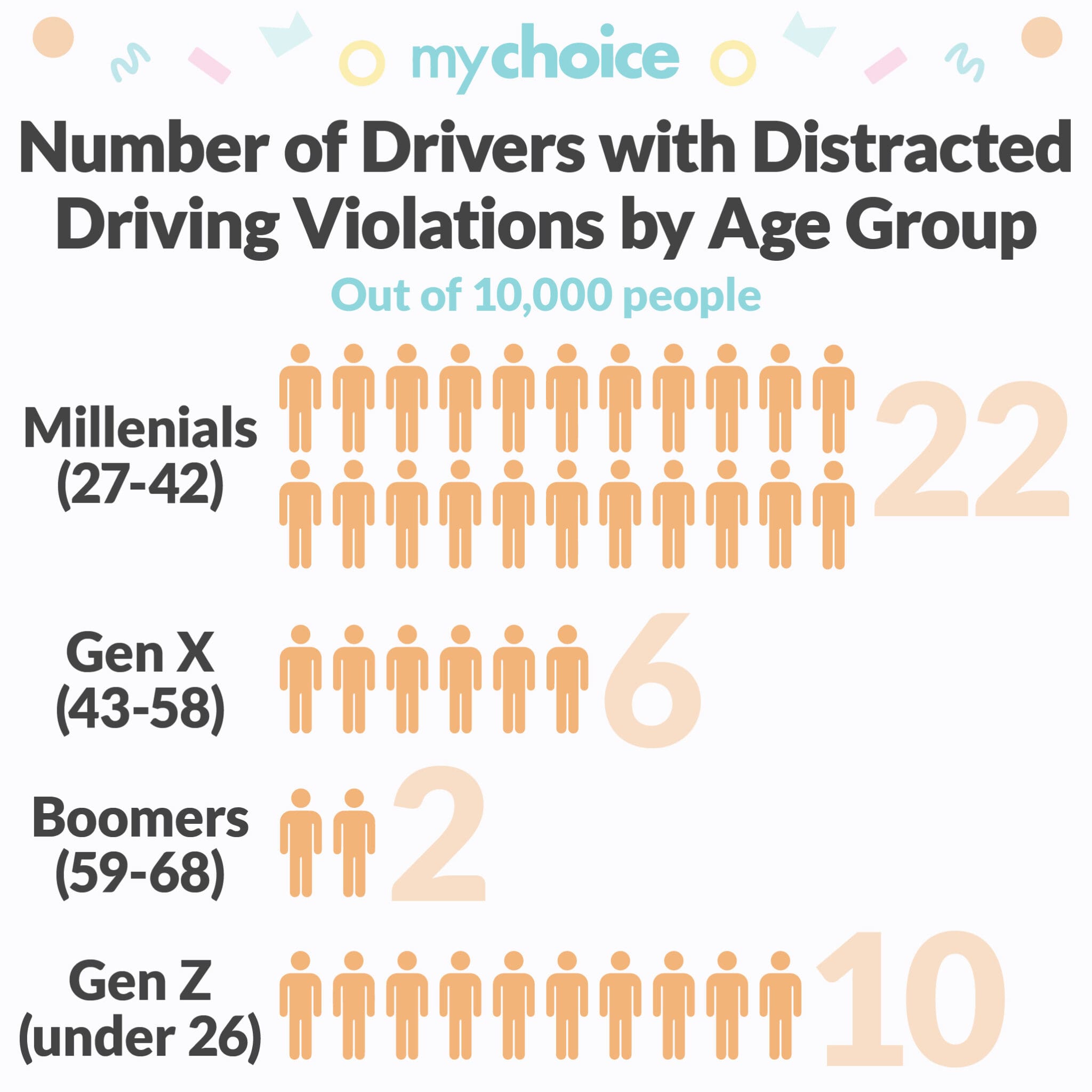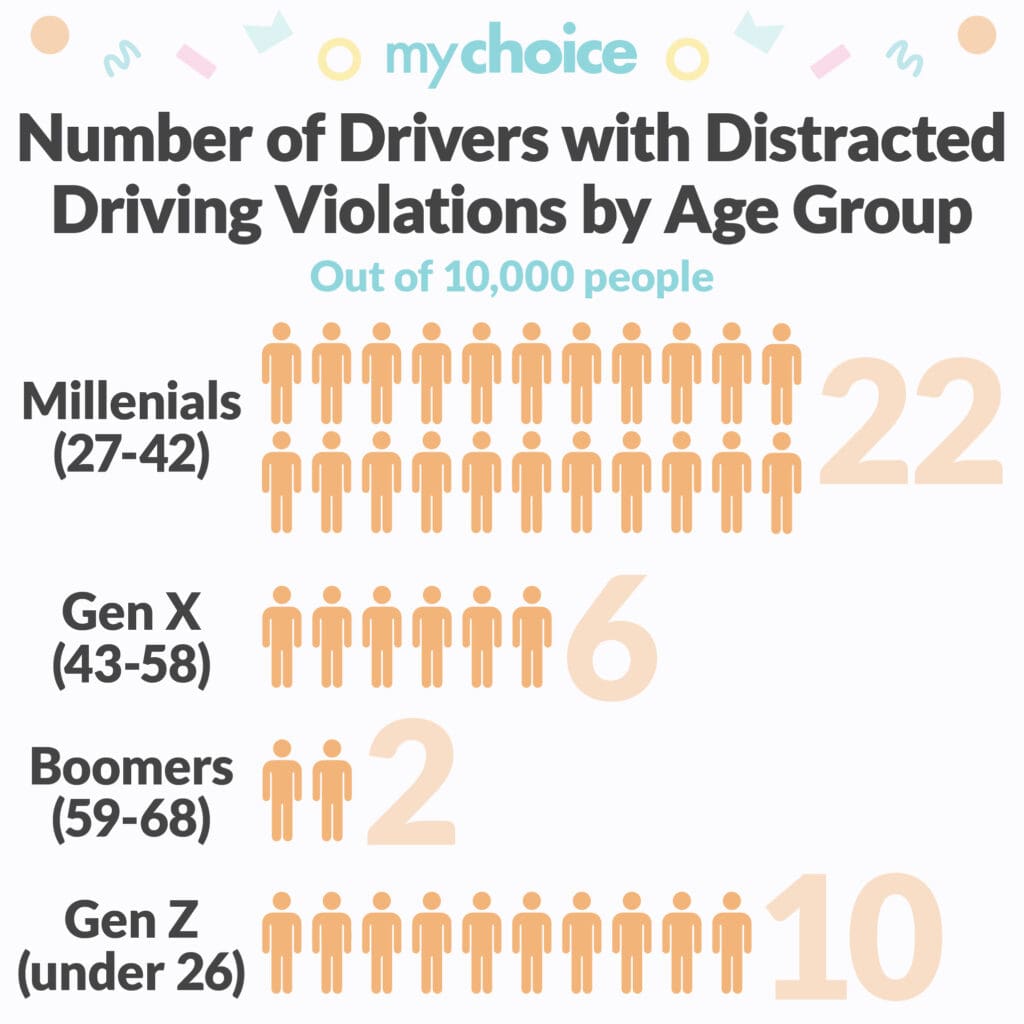 *Source: MyChoice Database