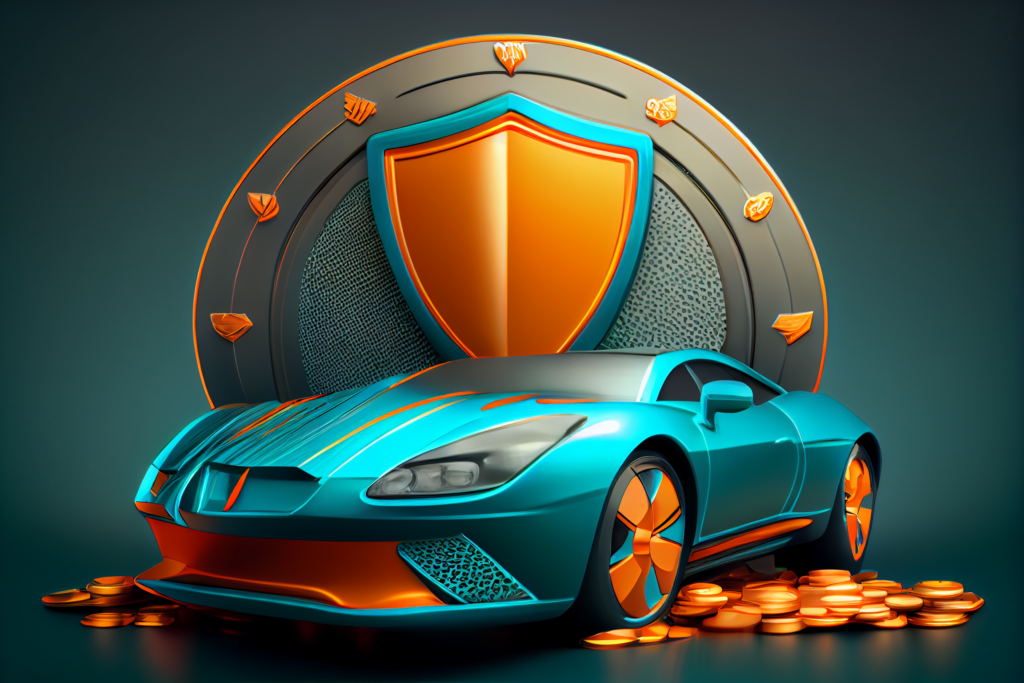 You don't have to pay taxes for auto insurance in Ontario.
Ontarians pay taxes for almost everything, including non-essential groceries, clothing, hotel accommodations, and cars. Even car leases and repairs are considered taxable services. But when it comes to auto insurance, Ontarians don't have to worry about getting taxed.
If you're curious why Ontarians get taxed for practically everything but auto insurance, keep reading to find out.
Is There Tax on Auto Insurance in Ontario?
You don't have to pay taxes for auto insurance in Ontario. While you do have to pay taxes for vehicle purchases, leases, and repairs, you don't have to pay taxes to insure your vehicle.
In Ontario, taxpayers are charged something called Harmonized Sales Tax (HST) for certain goods and services. It combines the province's previous provincial sales tax (PST) – also known as Retail Sales Tax (RST) – with the federal Goods and Services Tax (GST). Since the transition to HST in 2010, Ontarians only have to pay an additional 13% for certain goods such as the aforementioned non-essential groceries, clothing, and so on.
HST is not deducted from auto insurance because it only applies to the supply of goods and services made in Canada. Financial services, including the supply of auto insurance, are exempted from sales taxes in Ontario.
What About RST? Is It Deducted from Auto Insurance?
RST is still applied to select circumstances, such as specified privately purchased vehicles (motor vehicles that require a permit to drive on a highway, off-road vehicles, boats, and aircraft) from someone not registered for GST/HST, such as a non-resident.
As per the Ontario Ministry of Finance, RST is also deducted from:
Premiums paid under taxable insurance contracts
Group insurance
Contributions paid into funded plans
Benefits and certain payments made in respect of unfunded plans and qualifying trusts
Payments made into insurance schemes or compensation funds established by statute
But, again, RST is not applied to auto insurance.
In conclusion, when it comes to car insurance, HST and RST should not be deducted. Always review your insurance policy and watch out for any sales tax deductions in your statement. Don't hesitate to bring up any charges for HST/RST – or better yet, find a more reputable insurance provider!
Can You Be Exempted From Paying RST?
According to the Finance Ministry, you can be exempted from paying RST if you:
Receive a vehicle from a family member as a gift
Are a qualifying foreign representative/official or Status Indian
Receive a vehicle as part of an estate bequest
Are a registered motor vehicle dealer with a valid Ontario Motor Vehicle Industry Council number that is acquiring a vehicle for resale purposes
Are relocating your home to Ontario and you are bringing in a vehicle you purchased before you moved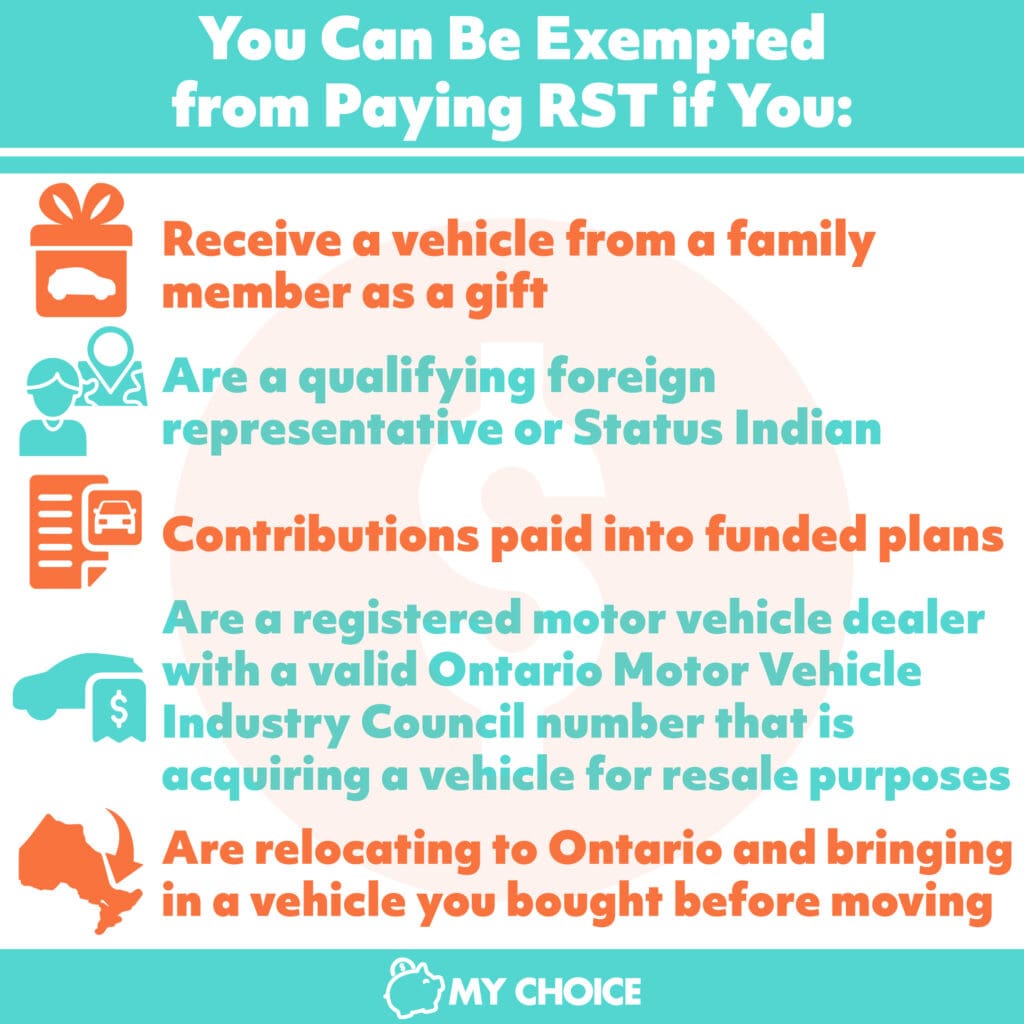 Are Auto Insurance Claims Taxable?
Auto insurance claims are usually tax-exempt.
If an insurance company gives you a settlement for any injuries or lost income/lost future earnings following a car accident, you don't have to worry about paying taxes for this. This is because personal injury claims are considered pain and suffering compensation, which the Canada Revenue Agency (CRA) does not recognize as income.
Key Takeaways
To sum it up, Ontario has no tax on auto insurance. If an insurance company is charging you for tax deductions, you have every right to question it – and find a better alternative. Finally, remember that shopping around is the best way to ensure you're getting the best deal on your auto insurance!