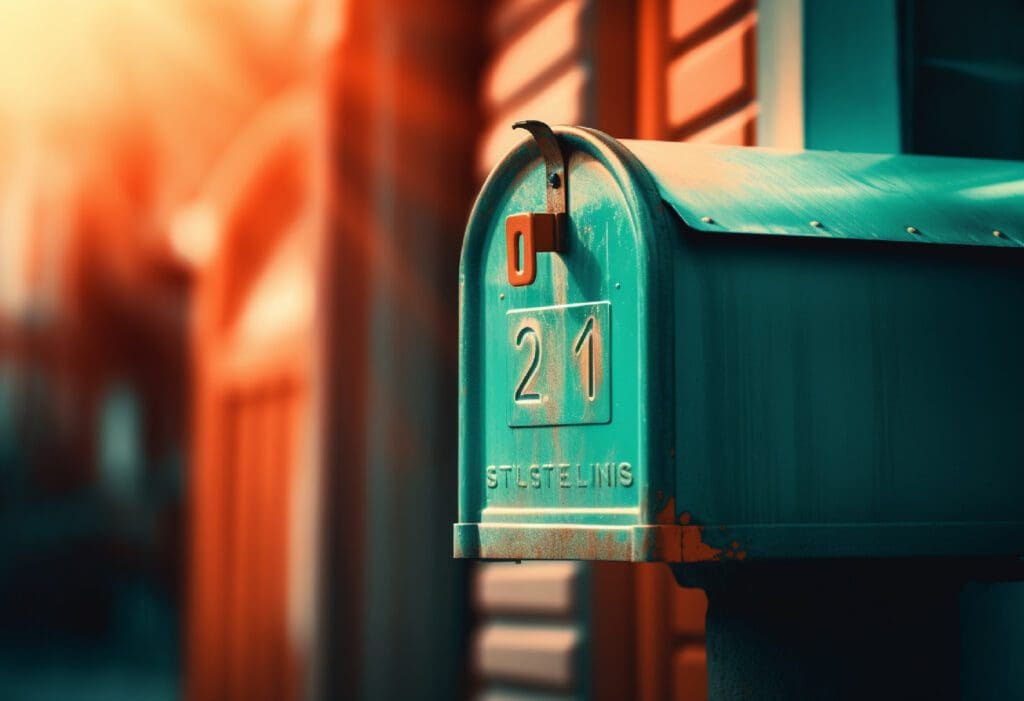 With Ontario Premier Doug Ford's recent announcement to put an end to postal code discrimination practiced by insurance companies across the province, many Ontarians are hopeful that their insurance premiums will decrease with this change. The reality is a number of MPPs have also proposed the end to postal code discrimination in the past with no success as postal codes have historically been included in risk calculations for car insurance. The logic being, if you live in areas with higher claims rates and traffic, your risk of a claim is higher. The result – Ontarians end up paying up to 40 per cent more than the provincial average.
Postal code discrimination can affect your car insurance premium and it's extremely important for drivers to shop around for the best rate that is customized for them and their driving needs. Waiting for regulatory changes to decrease your insurance premium will cost drivers money!
The Data
While there are several factors affecting auto insurance premiums including driving record and vehicle make and model, your postal code plays a very significant role in determining insurance premiums in Ontario. In 2021, Vaughan, Ajax and Brampton were the top three most expensive cities for car insurance in Ontario (see attached infographic for the top ten most expensive cities in Ontario). Living in these cities will cause your car insurance premiums to be higher than in other cities in the GTA.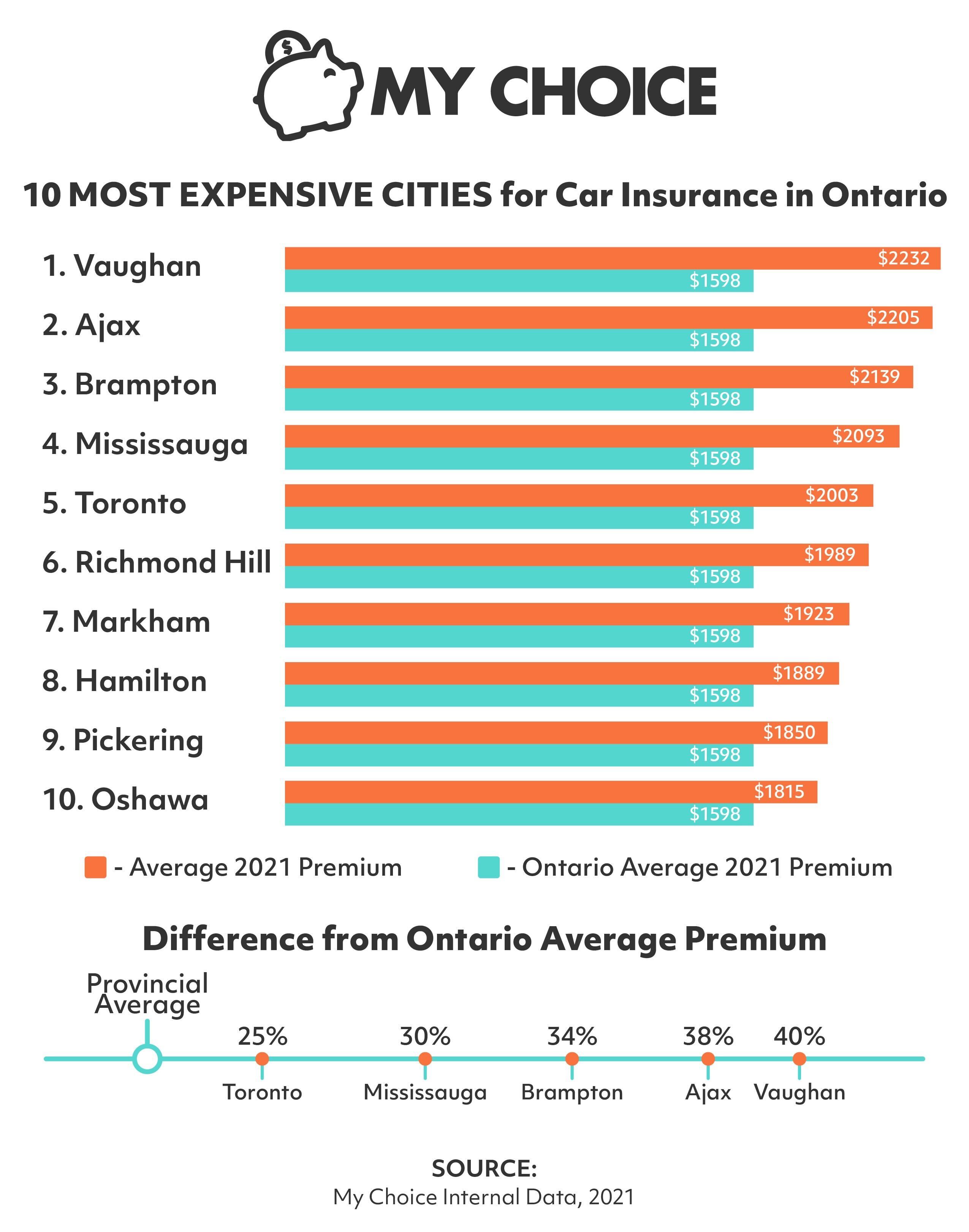 How does this fare against the provincial average of $1,598 per year? Drivers in Vaughan are paying a whopping 40 per cent more than the provincial average for auto insurance. Ajax comes in second at 38 per cent, Brampton follows at 34 per cent, Mississauga is next at 30 per cent and Toronto rounds off the top five at 25 per cent (see attached infographic for more).
Endnote
If postal code discrimination ends, and that's a big if, it may be associated with a push to include personal credit score data in risk calculation, as there are precedents set in Alberta and New Brunswick. One thing is for certain, I wouldn't hold my breath on anything happening anytime soon.
A final factor affecting your car insurance premiums is the insurance provider you are choosing. Certain auto insurance companies may place more weight on factors like age and driving record resulting in a higher rate than your neighbor for the same insurance provider. MyChoice can provide tailored and competitive auto insurance quotes from the best providers in just three minutes.The team stated that using your voice to communicate with computers requires a great deal of mental energy. The part of the brain used to control electronic devices is the same one that makes important decisions when driving.