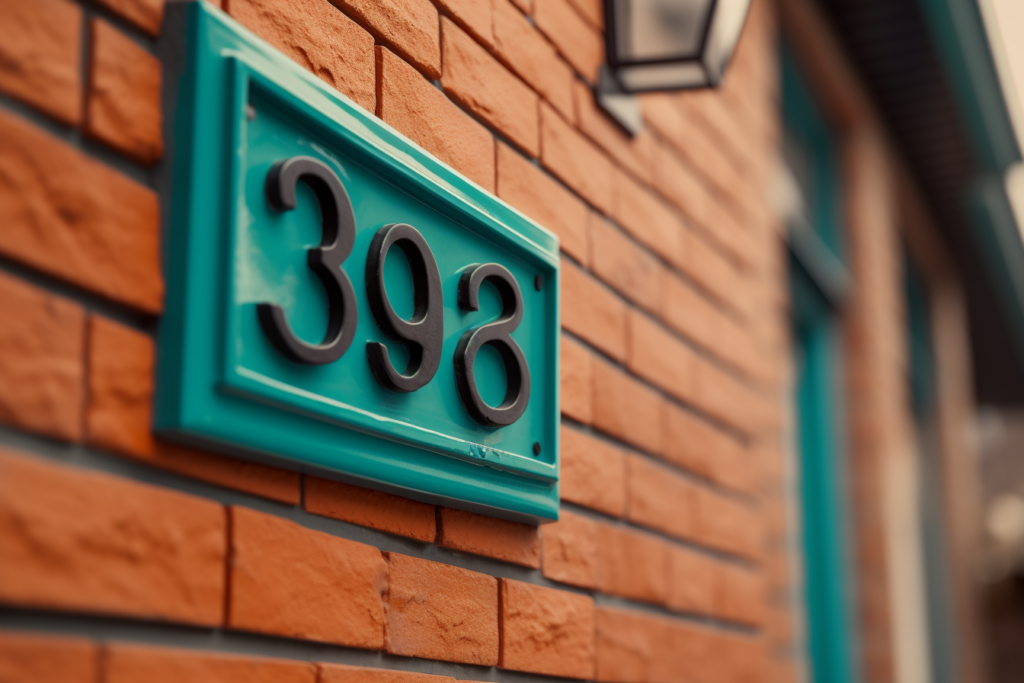 Whether you're moving to avoid being house-poor, to seek job opportunities, or for a change of pace, it can be an exciting and challenging experience. One of the most important steps for your big move is updating agencies and services about your new address.
If you forget, your mail, bills, and other sensitive documents will keep getting forwarded to your old place. This can cause serious headaches, so you should keep track of all the institutions you need to notify for a smooth move.
In this guide, we list who to notify when moving to a new address in Ontario, including government agencies, banks, and medical care providers. We also explain when you should inform them about your new address, as well as how your new address may affect your home insurance rates.
Personal Contacts
While receiving personal mail has become increasingly rare, it's still best to inform your friends and family about your new address in case they drop by or send invitations to big occasions. Here are some personal contacts you should give your new address to:
Post office (they can arrange mail forwarding to your new address)
Relatives
Friends
Landlord, if applicable
Lawyer
Accountant
Employer
Any home repair and maintenance providers, such as a gardener or home cleaner
Be mindful of whom you tell about your move and new address, as fraudsters may target your old address to steal sensitive information. Avoid sharing your new address on social media.
Government Agencies
You need to inform government agencies of your change of address so you can keep receiving essential services like benefit payments and insurance policy information. Here's a list of provincial and federal agencies to put on your address change checklist in Ontario.
Provincial Departments
Vehicle registration
Health card
Provincial ID card
Driver's license
Federal Departments
Note that you must indicate your new address in your Canadian passport as well. However, you can simply do this by crossing out the old address and writing in the new one. A change of address does not invalidate your passport.
Insurance Companies and/or Brokers
Insurers use your address to calculate premiums, send bills and important announcements, and for documentation for any claims. These are the insurance companies that you should inform about your change of address:
Car insurance
Home insurance
Life insurance
Travel insurance
Health insurance
Business insurance
If you're thinking of switching car insurance providers before or after your move, check out our guide to changing car insurance mid-policy for tips on how to do this without causing a big rate increase.
Financial Institutions
You should tell your financial institutions about your change of address to protect your accounts and personal information. Failing to update them about your new address can result in sensitive information being sent to your old address. This can make you vulnerable to identity theft and fraud.
Protect your money and privacy by adding these institutions to your change of address checklist, if applicable:
Banks
Credit card companies
Credit unions or caisses populaires
Loan institutions
Mortgage companies
Private pension institutions
Utility Providers
Because your utility usage is connected to your address, you need to inform your providers so they can disconnect the services in your old place and help you connect when you're at your new home. Here are utility providers you need to give a heads-up:
Internet providers
Water services
Cable services
Gas services
Landline and/or cell service providers
Electricity/hydropower provider
Healthcare Providers
In some cases, you may move to a new address not far from your old area, so you can continue to get healthcare services from your current providers. But if you move out of your old area, you may need your current provider to recommend a trusted provider in your new area. In both cases, you should update your current healthcare providers and institutions to make sure you have accurate billing.
Here are healthcare institutions and providers you should add to your change of address checklist:
Any doctor(s) you consult regularly for general issues (a.k.a. your general physician or "GP")
Dentist
Mental health care providers (e.g. a therapist or psychiatrist)
Pharmacist
Veterinarian
Hospital/urgent care clinic
Other healthcare specialists, such as an obstetrician or an optometrist
Educational Institutions
Moving to a new area in Ontario means your child may have to register in a new school. Contact their current educational institutions or childcare places to inform them of your address change. You should inform the following:
Daycare services
Pre-school
Elementary school, middle school, or high school
College or university
Apprenticeship or trade programs
Scholarship or student assistance programs
Other Social Groups
If you regularly get mail updates to these groups, donate to them, or have given them your billing information, you need to let them know about your change of address in Ontario:
Religious groups
Cultural associations
Library
Support groups
Other community groups (e.g. community theatre)
Online Or In-Person Subscription Services
If you've subscribed to a monthly service or membership, you need to update them with your new address or cancel the service. This will help you avoid unnecessary fees and ensures that your bills and packages are forwarded to your new address.
Here are some services that you need to inform about your address change, whether you keep your subscription or need to cancel:
Food, grocery, and meal kit delivery services
Gym membership
Fitness class or health club membership
Newspapers, magazines, and other publications
Streaming services (e.g. Netflix, HBO)
Loyalty programs (e.g. Marriott Bonvoy, Aeroplan)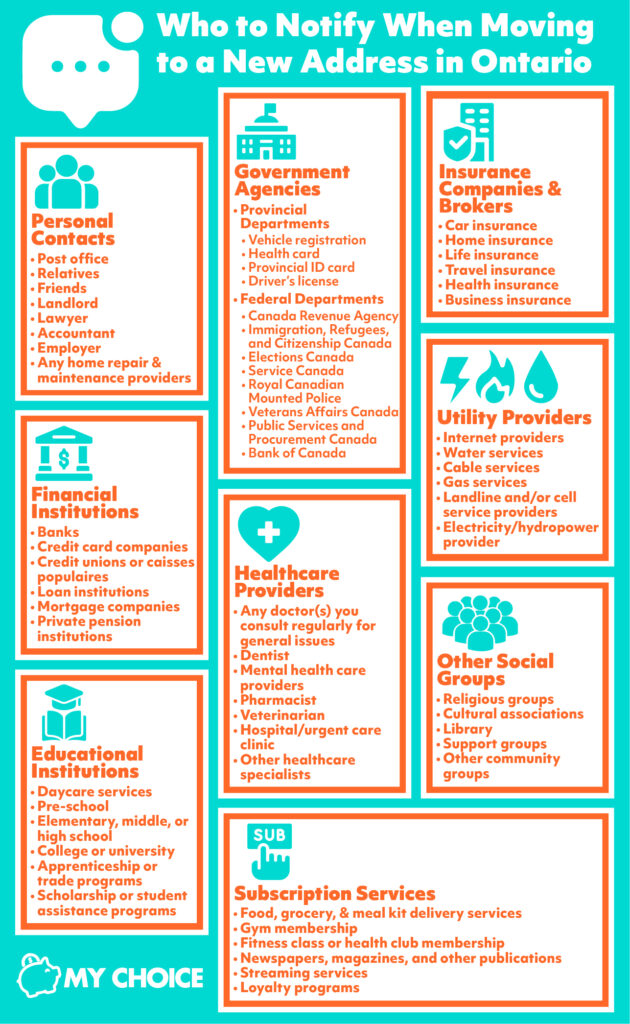 When You Should Notify People or Organizations That You are Moving
Ideally, you should notify people and the companies and agencies we've listed above at least two to three weeks before you move to your new address. By giving them plenty of notice, you avoid having a gap between your move date and when your mail forwarding begins. This also gives service providers ample time to disconnect your services and avoid billing you by mistake.
Leaving it too late can cause a lot of stress during your preparations to move. Set hard deadlines for when you should inform the people and organizations listed above, and make sure you tick them off your list once you're done. This will give you enough time to provide and/or receive any requested additional documents, helping you settle down with minimal fuss.
How Does a Change of Address Impact Your Home or Auto Insurance?
Insurance companies and brokers look at your postal code before offering you insurance rates, as your address has certain factors that can affect the cost of your coverage. Here are some ways that a change of address can affect your home or auto insurance quotes:
Crime rate: The higher the crime rate in your area, the more expensive your insurance will be. Areas with fewer robberies, less theft, and other crimes tend to have lower premiums.
Commute distance: The more time you spend going to and from work will impact your auto insurance rates. If you move to an address closer to work, this may lower your car insurance premiums.
Home size and any additional cost of rebuilding: Moving to a new house means moving to a place with different square footage, estimated value, and potential rebuilding costs. Generally, the higher your rebuilding cost, the pricier your home insurance coverage will be.
Natural disasters: Some areas are more prone to the risk of natural disasters like earthquakes, flooding, and forest fires. The higher the risk of a natural disaster, the more expensive your home insurance. If you're concerned about the risk of natural disasters to your vehicle, consider getting all-perils insurance to cover damages.
Frequency of claims: Insurance companies will also compute the likelihood of home and car insurance claims in your area. If there are fewer claims made in your area, your insurance rates may be lower.
Proximity to fire stations and fire hydrants: In the event of a fire, being closer to a fire station and/or hydrant minimizes damage to your home. This can make your home insurance more affordable.
Proximity to other homes: Densely clustered houses mean fires are more likely to spread from one home to another. If you are closer to other homes, this can drive up the cost of your home insurance.
Car accident rates and traffic patterns: The higher the chances of collisions or the busier the streets in your area, the pricier your car insurance will be. Consequently, living in an area with quieter streets and fewer car accidents results in cheaper insurance.
Some cities or towns tend to have higher car and home insurance rates compared to the provincial average. Compare auto insurance rates in different parts of Ontario with MyChoice and see how much you can save on car insurance.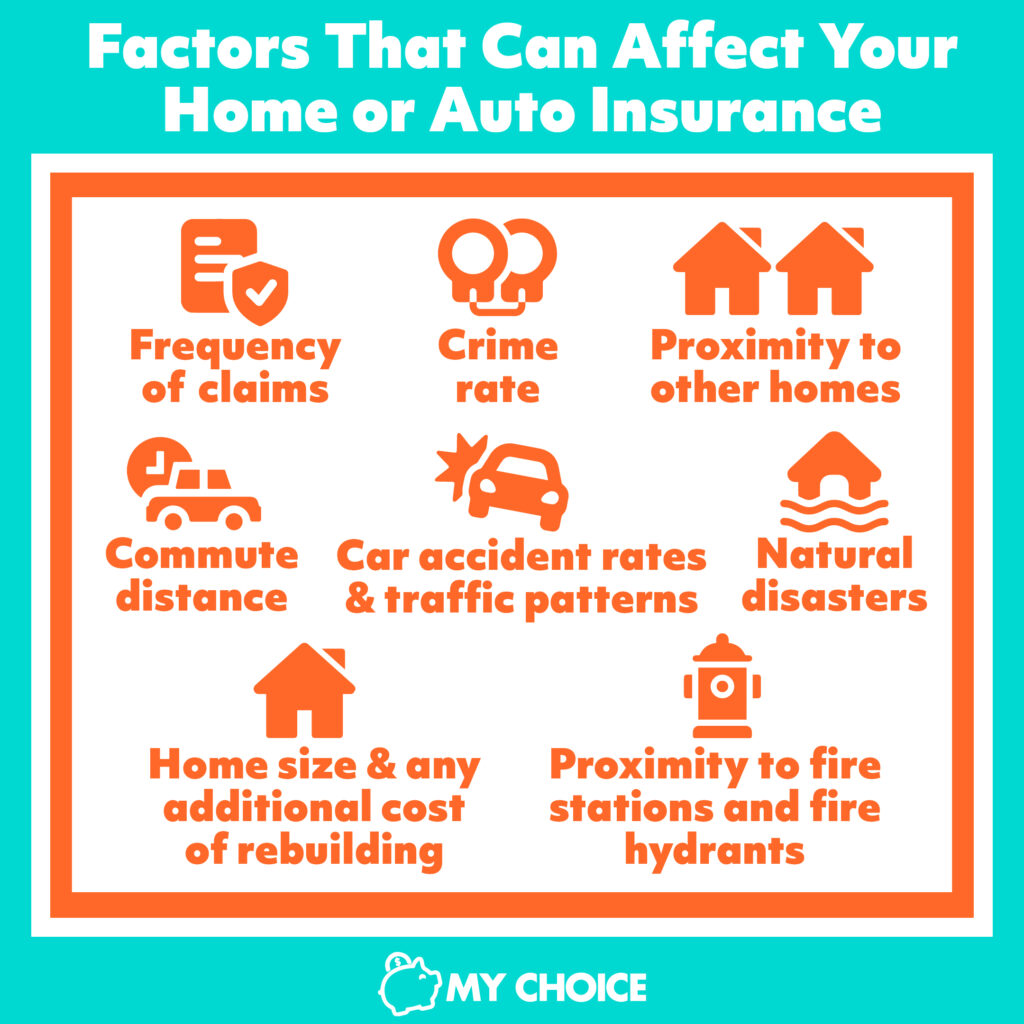 The Bottom Line
As you prepare for your move, make your Ontario change of address checklist. This allows essential services, billing, and communications to continue uninterrupted during this big transition. It's a long list, but following it will help you keep things in order and protect your sensitive information.
Your move is also the perfect time to shop around for more affordable car or home insurance in your new area. Get a quote on home insurance and car insurance today through MyChoice. Compare rates on our site to find the best deal for your budget!