Top Home Insurance
Companies in Ontario (2022 update)
Find the Best Home Insurance in Ontario for your Needs!
More Choice. More Savings.
Find Your Best
Home Insurance In Ontario
Deciding which insurance company to choose for your home insurance in Ontario can be a difficult decision with so many different providers to choose from. In order to help with your search we have compiled 14 of the most popular home insurance companies to make sure you can find the best home insurance suited to you and your family. 
Click on an insurance provider below for more information!
Compare Quotes And Save
Home Insurance Trio Images iPhone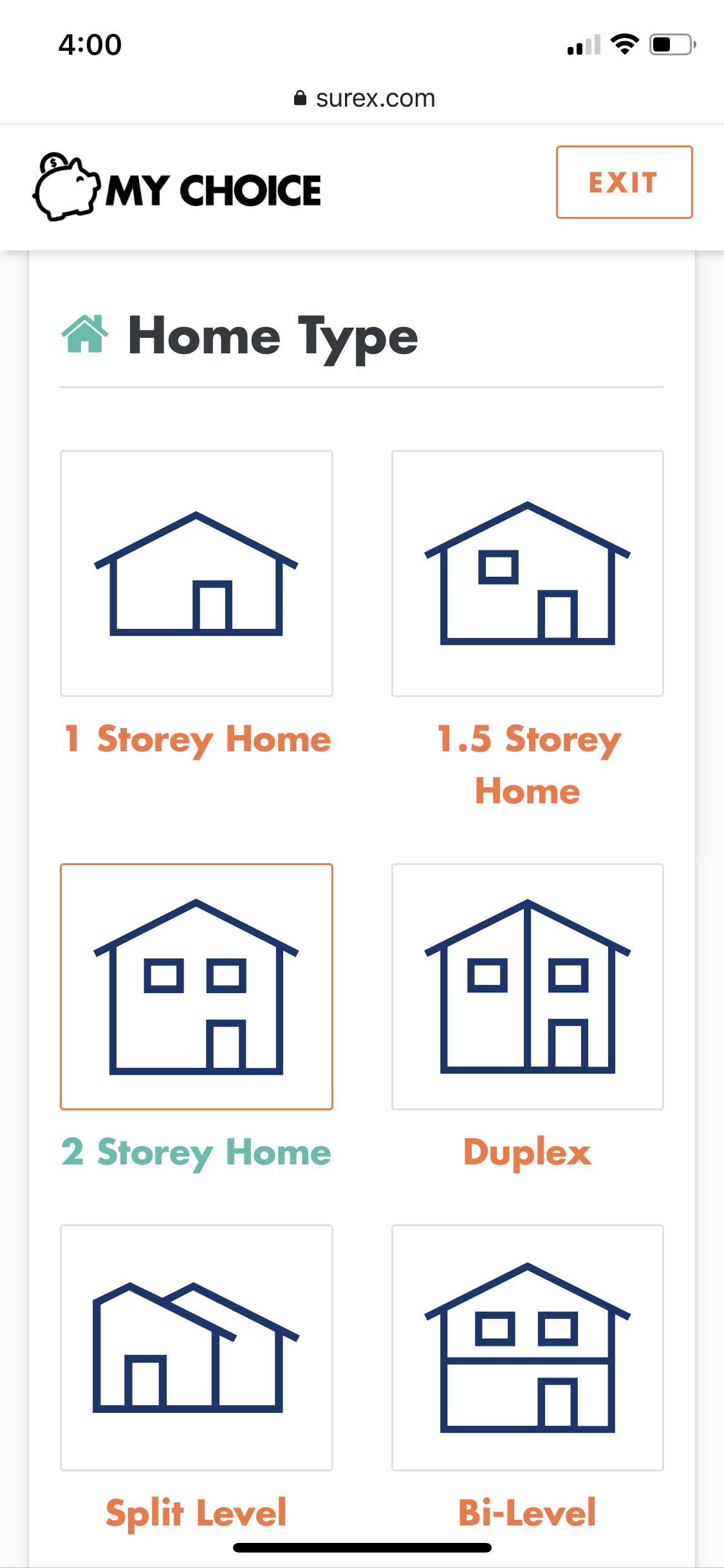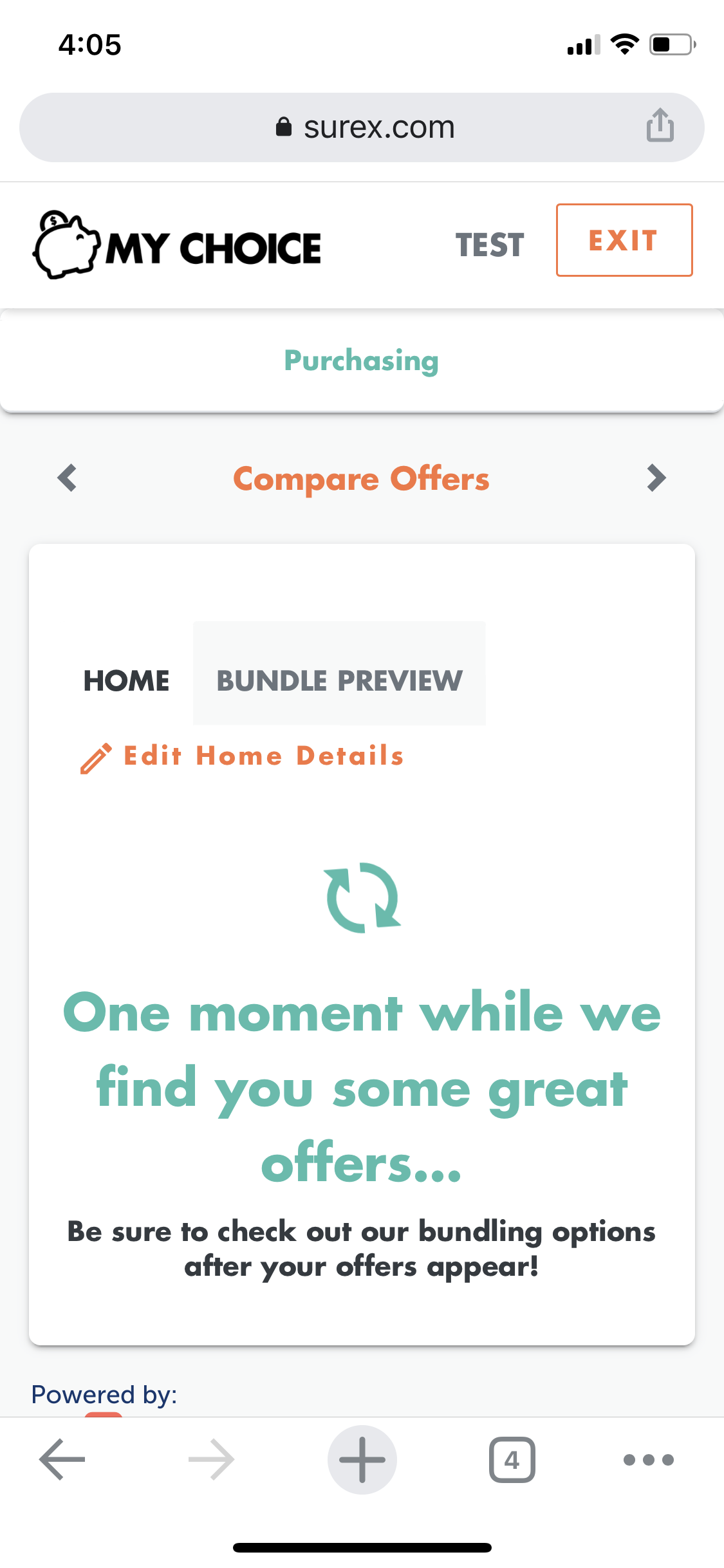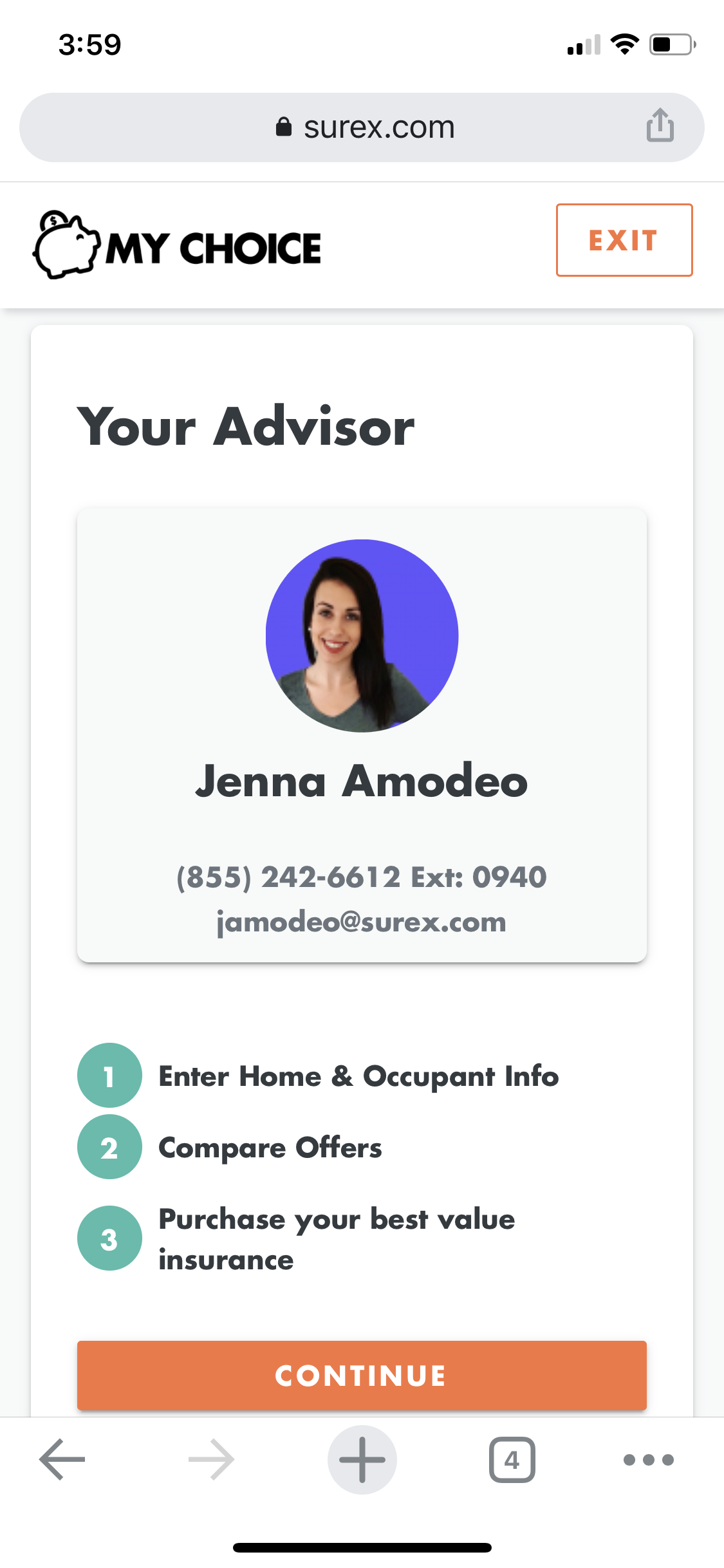 *Actual Quoting Data. Based On A Clean Driving Record.
Save Time and Money by Comparing Home Insurance from Over 30+ Different Providers.
Sonnet

Launching as Canada's first fully online home and auto insurance company in 2016, Sonnet prides itself on its ability to generate quotes in as little as 5 minutes with a sleek and user-friendly website that is easy to navigate. Sonnet is part of the Economical Insurance family and they provide insurance quotes for home and auto, using data analytics and sophisticated technology, it provides a new and innovative way for Canadians to purchase their insurance from the comfort of their own home.
RBC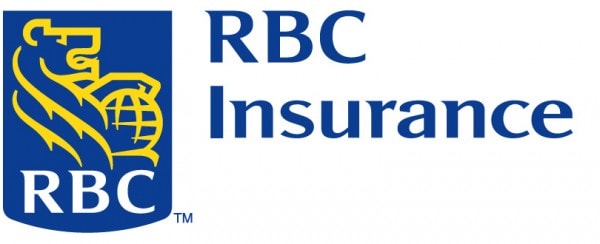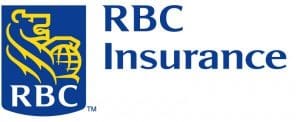 RBC (Royal Bank of Canada) offers insurance to over five million clients with it being the largest bank-owned insurance provider. RBC is the largest business in Canada with its long history dating back to its founding in Halifax in 1864. The company has expanded into the international market with it having a major footprint overseas. RBC provides nearly every kind of insurance policy with them offering discounts for bundling policies. They offer insurance for seasonal, second homes, and rental properties in addition to their primary home insurance. RBC prides itself on offering no-pressure insurance advice with them able to inform you of their dynamic range of insurance policies without pushing sales. RBC makes it easy to file a claim with them offering a twenty-four hour hotline with them offering free collect calls. RBC makes it easy retrieve copies of paperwork with them having agents that can assist you from one of their many branch offices.
Aviva

Aviva is a London based banking and insurance provider with it being the second largest insurer in Canada. The company is one of the best known insurance providers in Canada with it employing four thousand people and insuring three million clients. The company prides itself of being a positive force in local communities with it donating to charities and community events. Aviva's business model is focuses on customer service with them offering refunds to customers who are not happy with their coverage. Aviva provides auto, life, business, and home insurance among a wide range of other forms of insurance. They insure over 860,000 homes in Canada. Aviva offers discounts for non-smokers, newer homes, bundling policies, and if you install a burglary alarm. They offer a wide range of optional coverage options that cover customers from everything from earthquakes to overland flooding. Aviva makes the process of filing claims easy with their twenty-four hour hotline. They protect their customers by offering a claims protector option that allows customers to avoid higher rates after their first claim. They will even replace their customers' appliances with eco-friendly products.
Belairdirect


Belairdirect was originally founded in 1955 with it offering insurance products in Ontario and Quebec. It has since grown to service all of Canada with the company boasting having served over a million customers over sixty years. Belairdirect offers a standard level of coverage that will protect you from risks such as theft, fire, vehicle impacts, and storm damage. They also offer an all-risk form of coverage that offers additional protection for damage to personal property outside of your home and for accidental damage such as if you knock over your television. Their insurance policies come standard with liability coverage. Belairdirect offers optional coverage for such things as identity theft, flooding from above ground pools, and fire damage following an earthquake. Belairdirect makes saving easy by clearly listing the cost of insuring your home. They also offer easy ways to get discounts by doing such things as bundling your home and auto insurance. They will even give you a discount if you are part of a group program where you and your family use Belairdirect. They strive to make the claims process simple with them allowing you to track the claims process on their website. Customers can submit claims through their website, mobile app, and their claims hotline.
Canadian Auto Association (CAA)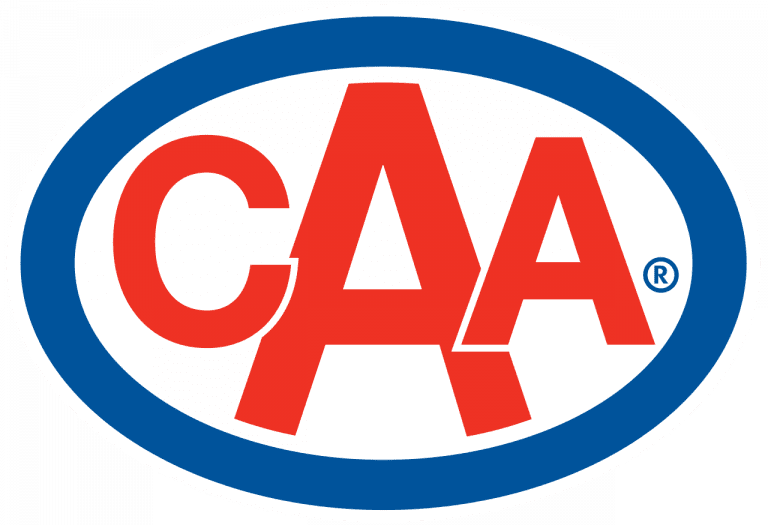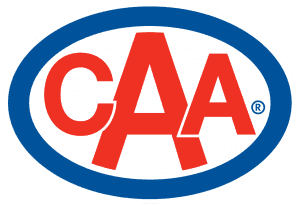 CAA (Canadian Automobile Association) was originally founded in 1913 as a non-profit association of eight automobile clubs. The company has since grown to have 180,000 members with it offering a variety of insurance packages including travelers and home insurance. CAA has recently expanded their home insurance coverage with them focusing on offering value to their home insurance products. The company focuses on offering complete coverage for personal belongings with them covering the replacement cost of electronics and appliances. They offer optional coverage for services lines, groundwater flooding, and overland water flooding. CAA offers a number of discounts with them providing offering discounts for being over forty-five, being claims free for three years, having an alarm, and being mortgage free. They offer a discount for being a CAA member with them including complimentary tire and legal coverage for bundling home and auto policies.
Desjardins Insurance


Desjardins is network of Canadian credit unions with them providing insurance and financial services. The company began moving towards its current business structure following the creation of their first subsidiary group in 1944. The company has since grown to include twenty subsidiary groups. Their acquisition of State Farm Canada in 2015 resulted in Desjardins becoming the second largest property and casualty insurer in Canada. Desjardin Insurance provides home, condo, and apartment insurance. Their policies cover most forms of risk with them making it easy for their customers to add optional risk coverage to their standard home insurance plan. Desjardins makes it simple for customers to get discounts. They offer discounts for installing security systems with them offering additional discounts for installing specific brands. They offer discounts for installing a system that will detect flooding and frozen pipes along with discounts for being claims free and bundling policies. Desjardin prides itself in its use of technology. Their mobile app will alert customers to dangerous weather systems, flooding, and other risks. It also makes the process of updating one's policy simple. Customers can file a claim through their website, hotline, and their mobile app.
CIBC

CIBC (Canadian Imperial Bank of Commerce) is one of the five biggest banks in Canada with it being founded in 1961 following the Imperial Bank of Canada and the Canadian Bank of Commerce. The company's international operations serve eleven million clients and employ forty thousand people. They offer services ranging from commercial wealth management to personal and small business banking. The company is known for its distinctive orange and red umbrella logo that is more famous than the institutions actual name. CIBC originally offered travelers insurance with them expanding to offer home, renters, and condo insurance. They also offer insurance that covers cottages, seasonal property, rentals, and house boats. CIBC offers a variety of discounts with them having a focus on insuring customers on a long term basis. They offer a twenty percent discount for customers who go seven years without filing a claim. Their home insurance policies come standard with identity theft protection at no extra charge. CIBC offers optional coverage for such things as flooding and sewer backups. CIBC offers claim and customers assistance through their twenty-four hour hotline.
Intact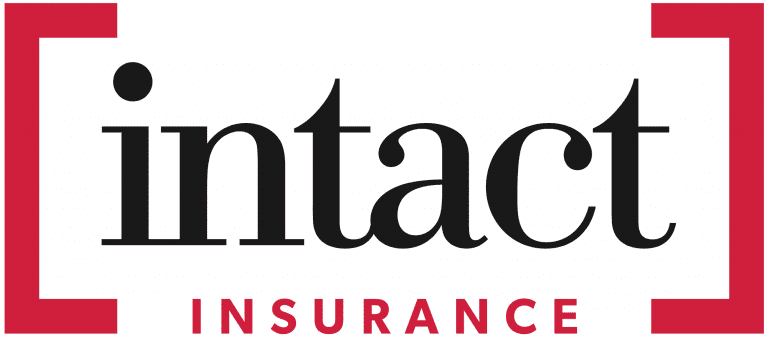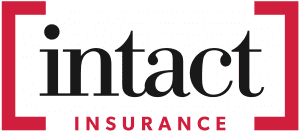 Intact traces its roots back to 1809 with the Halifax Fire Insurance Association. The company has since grown to the largest property and casualty insurer in Canada with it employing fourteen thousand people and insuring over five million businesses and individuals. The company has a long history of providing innovative products and customer service. They offer a thirty minute roadside assistance guarantee for their auto insurance policy holders and claims forgiveness for their property insurance customers. Intact makes the process of shopping for property insurance simple. Their website offers tools to help their customers find the policy that is right for them, and customers have the chance to walk into anyone of their six thousand independent locations where they can speak directly with a broker. Intact's property insurance policies come with two million dollars of coverage standard with them also featuring two million in liability coverage, twenty-five thousand in audio-visual coverage, and ten thousand dollars for collectibles. They even offer no limit of coverage for bicycles. These features allow Intact's customers to have a high level of useful coverage with their coverage having no deduction for depreciation. Intact makes the process of filing a claim easy. They offer claims forgiveness with a guarantee to begin working on claims inside of thirty minutes. They offer customers the ability to make a claim over the phone or through their website.
BCAA


The BCAA (British Columbia Automobile Association) was originally founded in 1906 by eight auto clubs with the goal of providing insurance and roadside assistance to motorists. The BCAA has since grown into a major insurance provider with them providing the community oriented goals that the company was originally founded under. BCAA currently offers services to one out of three Canadian households. BCAA prides itself on helping its customers save on their insurance. They offer discounts for using one of their partner locations or shopping online. BCAA prides itself on being a community orient company that attempts to bring a worry free customer experience. This dedication has allowed them to win a number of awards including the Aon Hewitt platinum level Best Employer for 2019, Ipsos' Most Loved Brand Award, Medicorps' 2018 Best Employer for Recent Graduates, and 2016 Marketer of the Year. BCAA's home insurance program offers coverage for specialty items such as fine art, optional coverage for underground pipes, and they will help homeowners restore their home to meet modern building standards. They make filing a claim easy with their twenty-four hour customer service line.
Certas Home


Certas Home insurance was founded in 1993 with it serving customers out of their main headquarters located in Mississauga. The company provides home and auto insurance with them being a major Canadian provider. Certas Home also referrers the insurance provider Desjardins. Certas is part of the Desjardins group with them operating alongside their other financial services companies. The company serves as an underwriter for their Canadian home insurance policies. Certas Home makes the process of filing a claim easy with their twenty-four hour hotline. The company has built a reputation of offering dependable customer service while providing valuable insurance policies.
Cooperators


Cooperators was founded in 1945 as a group of 44 credit unions, co-ops, and farm organizations. The company has since grown to offer life, auto, business, travel, and property insurance. The company is made up of a number of organizations. Their largest group is Cooperators General Insurance with it offering property and casualty insurance. The group offers its insurance products through a group of 385 exclusive brokers. Cooperators insures hundreds of thousands of properties with the company offering policies with expansive coverage including identity theft, unauthorized credit and debit usage, and full coverage while moving. The company is known for its use of technology to assist its customers. It offers tools compare different home insurance rates. They also use credit checks with them offering cheaper rates to customers with good credit. Cooperators is considered one of the country's fifty best "corporate citizens" according to the business review group Corporate Knight. Cooperators offers claims assistance through their hotline with them having a policy of keeping their customers updated on their claim progress.
TD Insurance


TD (Toronto-Dominion) Insurance was founded after the merger of TD and Canadian Trust in 2000. Each of these institutions has traditions dating back to their respective founding in 1955 and 1969. The banking side of their business is the largest in Canada with the company being considered the second largest in terms of market capitalization. TD Insurance offers a full range of retail insurance policies ranging from life insurance that covers illness and credit damage to RV insurance. Their home insurance policies cover home, condo, and tenant insurance with them offering additional insurance programs for seasonal and rental homes. TD Insurance clearly lists thirty different ways to get a discount on home and car insurance. They offer discounts for bundling policies, installing a fire or burglar alarm, being an alumni or professional, and for having your home paid off. TD Insurance will even give you a ten percent discount if you pay your premiums with a USD checking account. Their website offers tools to help their customers determine what level of coverage is right for them. TD Insurance offers three levels of coverage with their gold, platinum, and platinum plus policies. They make the process of filing a claim simple with TD insurance offering claims assistance on their website, hotline, and their mobile app.
State Farm


State Farm was originally founded in 1922 in Illinois. The company has built a reputation of being an insurance provider rooted in America's heartland with it offering family-focused insurance and customer service. In 2017 the company employed over seventy thousand people with them insuring over eighty million people in America and Canada. State Farm sold its Canadian operations to Desjardins in 2014 with Desjardins beginning to underwrite policies in 2015. The company began the process of converting State Farm's policies to the Certas Home and Desjardins brand name with it expected to complete this process by the end of 2019. State Farm has built a reputation of offering dependable customer service with a focus on maintaining customers for decades at a time. They pride themselves on having a State Farm agent able to quickly help with the claims process. They offer claims assistance through their mobile app and hotline.
BMO


BMO (Bank Of Montreal) is a multinational financial institution that was founded in 1817. The company is Canada's oldest bank with it having the being the fourth largest Canadian bank in terms of market capitalization. The company serves twelve million people globally. BMO offers comprehensive home insurance with the having a focus on providing home insurance to the company's mortgage borrowers. Their website offers a variety of tools to help customers determine mortgage costs, closing costs, and the cost of insurance. BMO specializes in providing mortgage insurance. Mortgage insurance allows borrowers to keep their home if they are unable to pay their mortgage to illness, death, or unemployment. BMO does not specialize in property insurance with them working with other insurance providers to insure homes. BMO offers claims assistance through their hotline. The company is used to helping persons file claims following the death or critical illness of the policy holder. Filing a claim as a third-party can be difficult, but BMO is experienced at helping its customers through this process.
Costco


Costco is a retail company that offers insurance coverage in partnership with Ameriprise. The company provides home and auto insurance with it insuring seven hundred thousand. The company is known for providing convenience, value, and customer service.
Costco offers a number of discounts with them providing discounts just for being a Costco member. They offer discounts for bundling policies, and they offer complimentary glass breakage and lockout assistance to Costco members. Costco is able to provide excellent claims assistance due to them having agents near most Costco locations. Customers can get claims assistance by calling their hotline.