CALGARY HOME INSURANCE
Get A Quote & Compare Other Providers With Us Today!
Looking for Home Insurance in Calgary Can Be Tough
When it comes to choosing the right city to settle down in, many families choose Calgary. It's a very livable and welcoming city, well regarded in the usual benchmarks like safety, education, healthcare, culture, and recreation. If you're planning on moving to Calgary or have recently settled down here, then you'll definitely want the right homeowner's insurance policy to help keep you covered. It's important to be covered here for all of the normal reasons like liability, fire, known perils, and so forth, but also due to the erratic weather and long winters that Calgary faces. With that said, let's start by looking at some Calgary-specific issues that can appear.
What Risks are Specific to Calgary Residents?
Flooding: Everywhere in Alberta is prone to getting a lot of rain but especially Calgary. One such example of this was the 2013 rainstorms, which ended up displacing more than 100,000 people. If you live in Calgary, you will want to protect your assets from flood damage as it can happen at almost any time.
Snow: Calgary is no stranger to snow. It can get an early start to the year as soon as August or September and can keep going until late spring. Such heavy snowfall can result in damaged roofs, detached structures like garages or sheds, and also incur flooding. You'll want to be as diligent as possible while living here to be on top of snow removal as to limit structural damage to your property. In the worst-case scenario though, homeowner's insurance will have you covered if the snow gets the best of you.
Freezing Temps: Freezing temperatures can lead to many problems throughout one's home, from bursting pipes to structural cracks. This problem is especially common in Calgary where the temperature can drop into dangerous levels fairly often throughout the Winter months, so stay protected with a homeowner's insurance policy.
Home Insurance Trio Images iPhone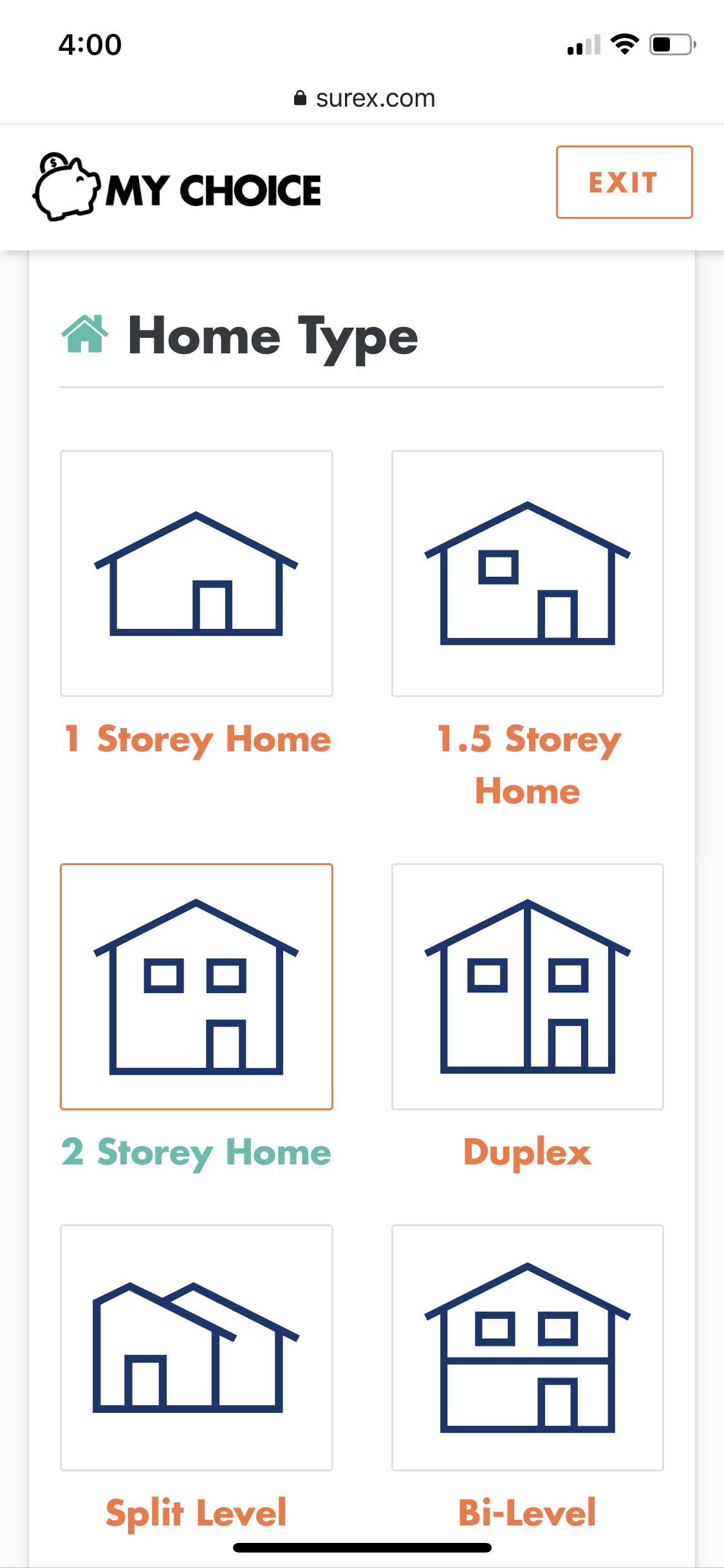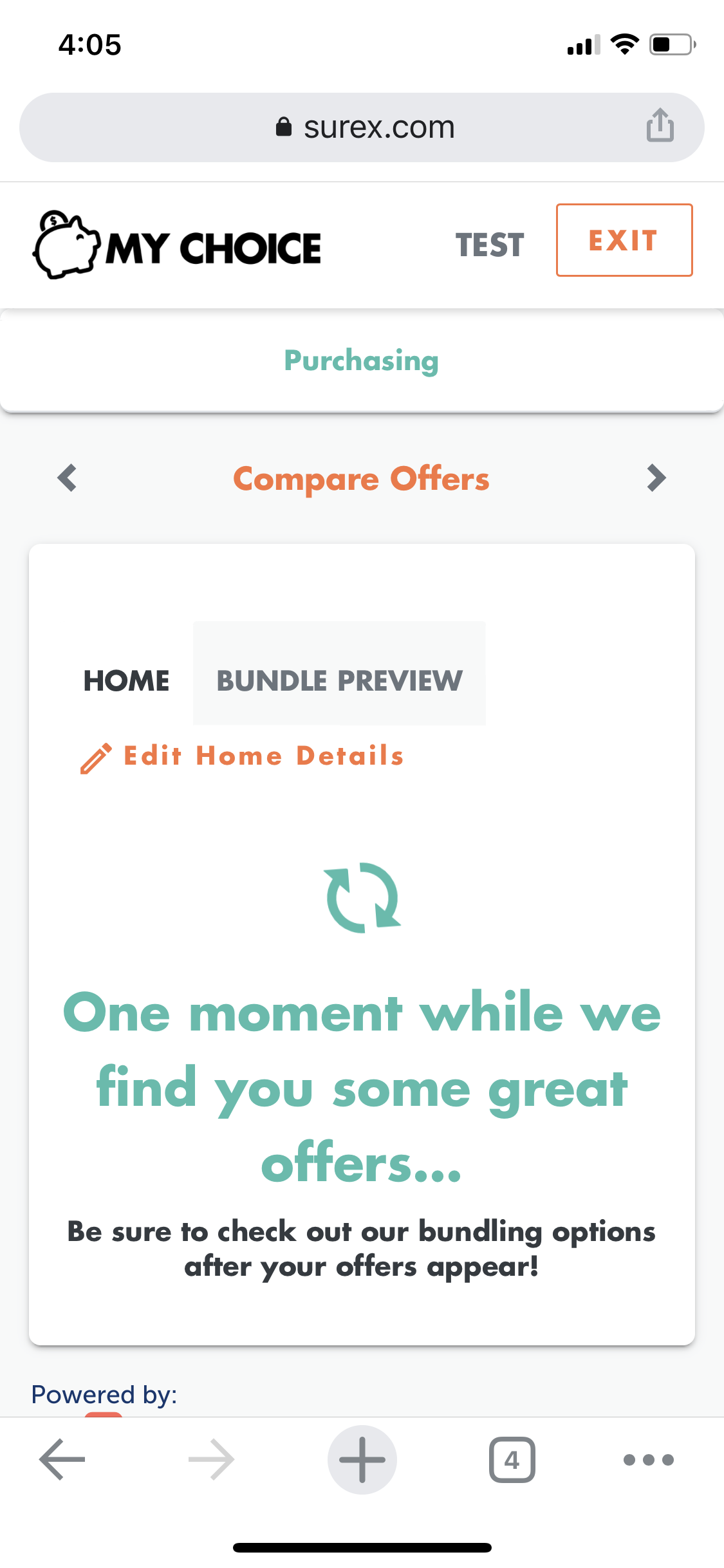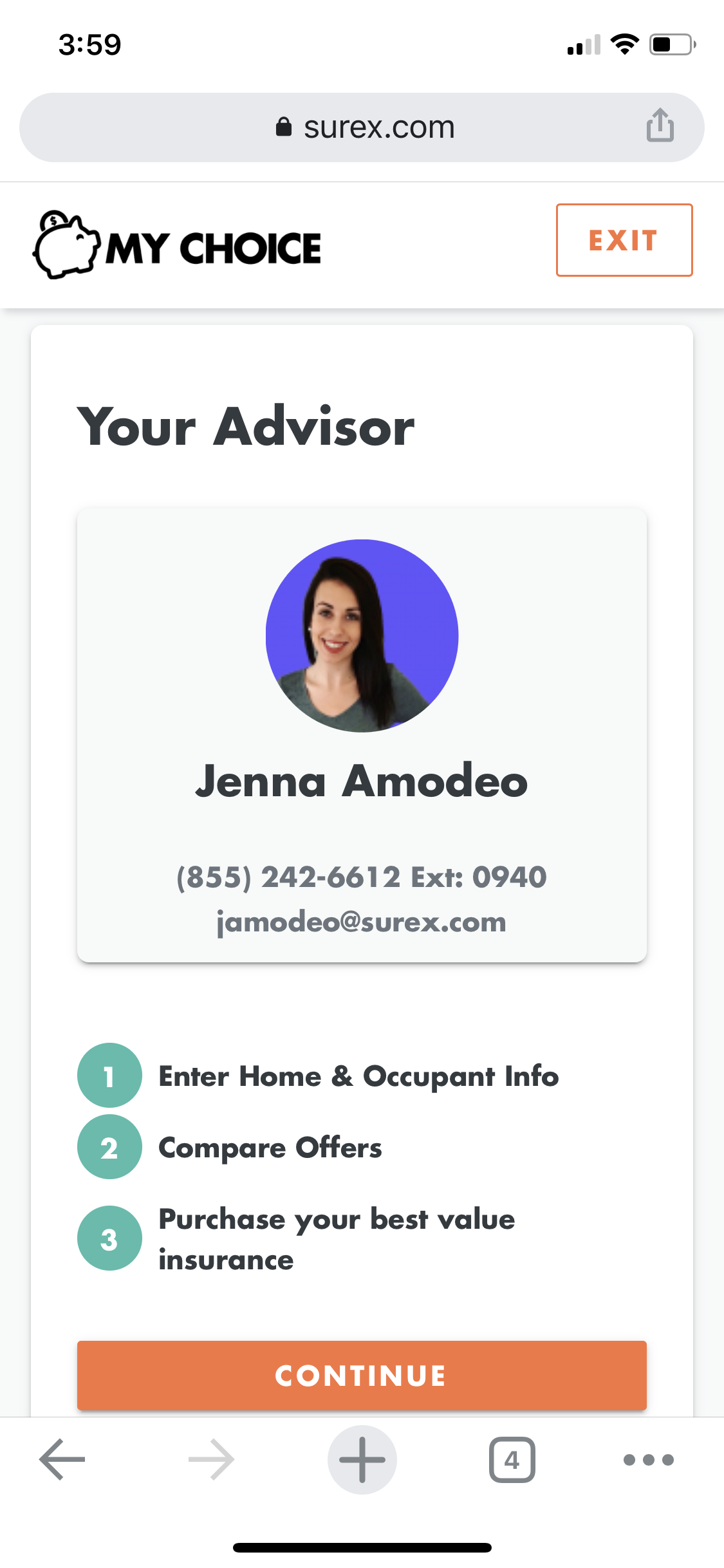 *Actual Quoting Data. Based On A Clean Driving Record.
What Else Will My Homeowners Insurance Policy Cover?
Even though there are risks specific to Calgary, homeowner's insurance is broad and covers a number of other risks as well. Let's take a look at what you'll be covered for under most policies.
Dwelling: When talking about homeowners' insurance, this is the first thing that comes to mind. The dwelling is the structure of your house, detached separate structures like sheds, as well as attached structures like garages. It includes the foundation, doors, walls, windows, and everything physical related to your house that you can think of. The dwelling part of your Calgary homeowner's insurance policy is what will cover the house itself.
Personal Property: The second most popular item that comes to mind when it comes to homeowner's insurance in Calgary is one's personal property inside of their house. Whether this is furniture, electronics, or appliances, this part of your policy is what covers it. If you have high value items like jewelry, it's always smart to ask if there is a limit or if you need specific coverages for it.
Additional Living Expenses: If something is to happen to your home which renders it unlivable for a specific period of time, having additional living expenses covered on your homeowner's insurance can make life easier and give you peace of mind until your home is made right. This could extend to hotels, food, and storage costs, so it's worth looking into to see if it'll be right for you.
Personal Liability: When it comes to Calgary homeowner's insurance, personal liability is perhaps the most important part of any policy. With plenty of Winter months comes lots of snow, sleet, freezing temperatures, and slippery surfaces. If anyone is injured on your property for any reason, you could be personally liable: which is where the personal liability part of your policy comes into play. You'll avoid legal fees and paying out of your own pocket. 
Now that we've covered most of the basics when it comes to what your policy will cover, let's take a look at what factors influence the cost of your policy in Calgary.
Factors that Impact Your Overall Cost of Homeowners Insurance
Factor #1: Neighborhood. Neighborhood plays a big role into how much you will pay. There are a few factors that go into this, such as the amount of claims that are filed by those who have insurance here and how much of a risk the area is.
Factor #2: Replacement cost of your home. Replacement cost is how much it would take to make your home right again, exactly as it is in its current state. Obviously, the more expensive your Calgary home is, the higher the replacement cost will be. It is important to note that this isn't actually what your home would sell for or what the current value of it is on the real estate market. It is exactly how it sounds: what would it take to rebuild your home from the ground up? 
Factor #3: The type of policy you choose. Did you know that there are many different policies available for homeowners? Your price will ultimately be a factor of which policy you choose and how much coverage you have. For example, named peril policies will cover only specific risks that are listed on it, while comprehensive policies are often much more thorough and will cover a broad range of perils. 
Factor #4: Condition of the home. Many different factors come into play here, such as the age of your roof and the condition of your plumbing, heating, and electrical systems. Remember, Calgary winters are cold! Everything being in good condition and up to date can help you save more.
Is Home Insurance a Requirement in Calgary?
You might be surprised to find out that in many scenarios, homeowners' insurance isn't actually legally required. If you own your home outright and don't have a mortgage, then there is always the possibility that you don't actually need it. But it would be a huge risk to take, which is why many people choose to go with homeowner's insurance. 
The biggest question to ask yourself is if the worst-case scenario were to happen, and the home needs to be rebuilt from the ground up, is that something you can afford to? What about smaller scenarios where partial repairs were needed? Even if you don't have a mortgage, homeowners' insurance can give you peace of mind against the most common problems that people face.
Need Homeowners Insurance in Calgary?
Whether you are moving to Calgary for the first time, need a new policy, or simply want to switch, we can help you get settled in with the policy that is right for you. Getting a quote is simple, easy, and fast, and can help you protect your assets that you've worked so hard to earn. Remember – there are many parts to a homeowner's insurance policy which can help out when the worst happens – from the structure of your house, to the belongings inside, to protecting you in case of liability.