Do I Have to Tell My Landlord if Someone Moves in With Me in Ontario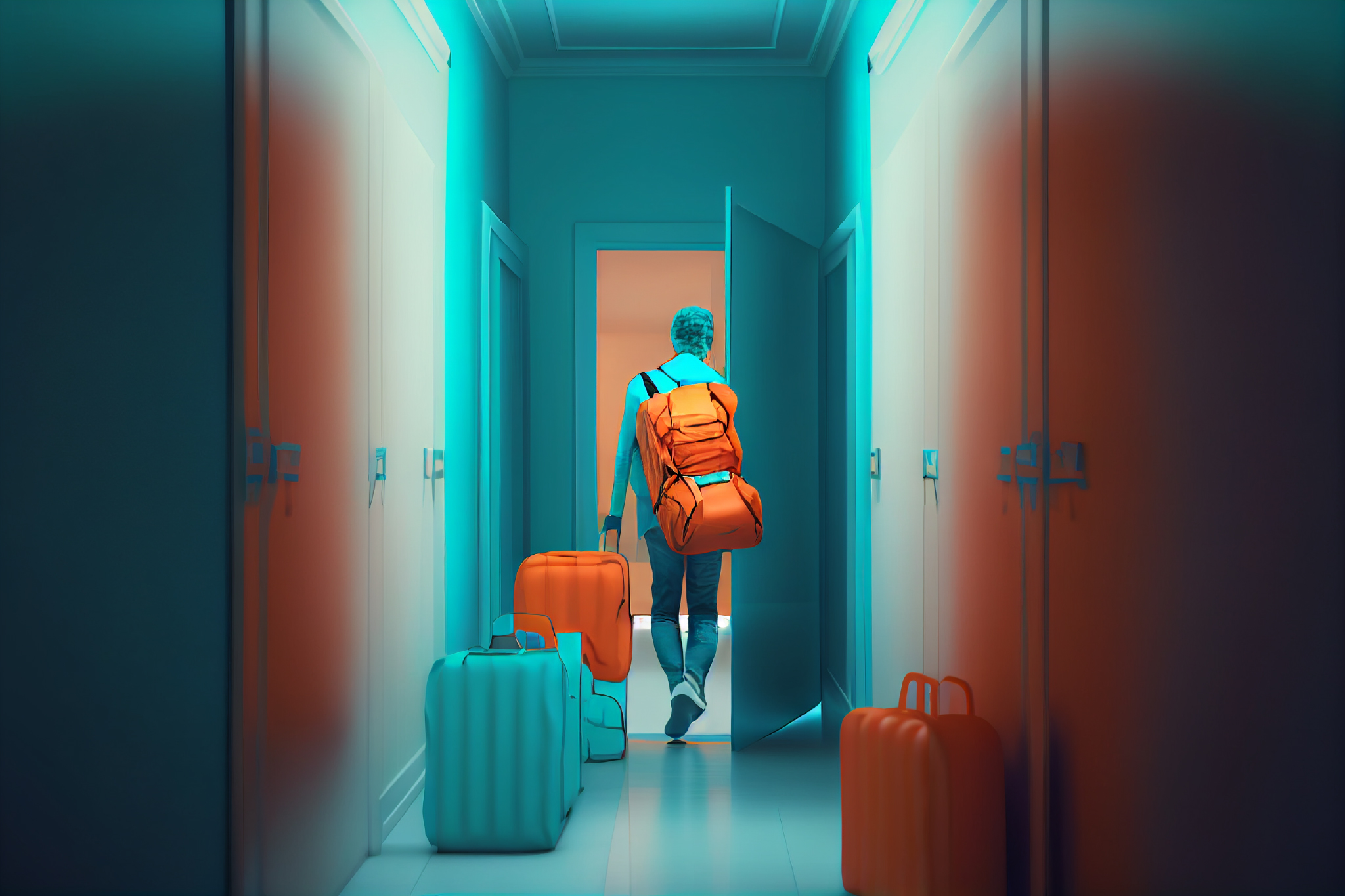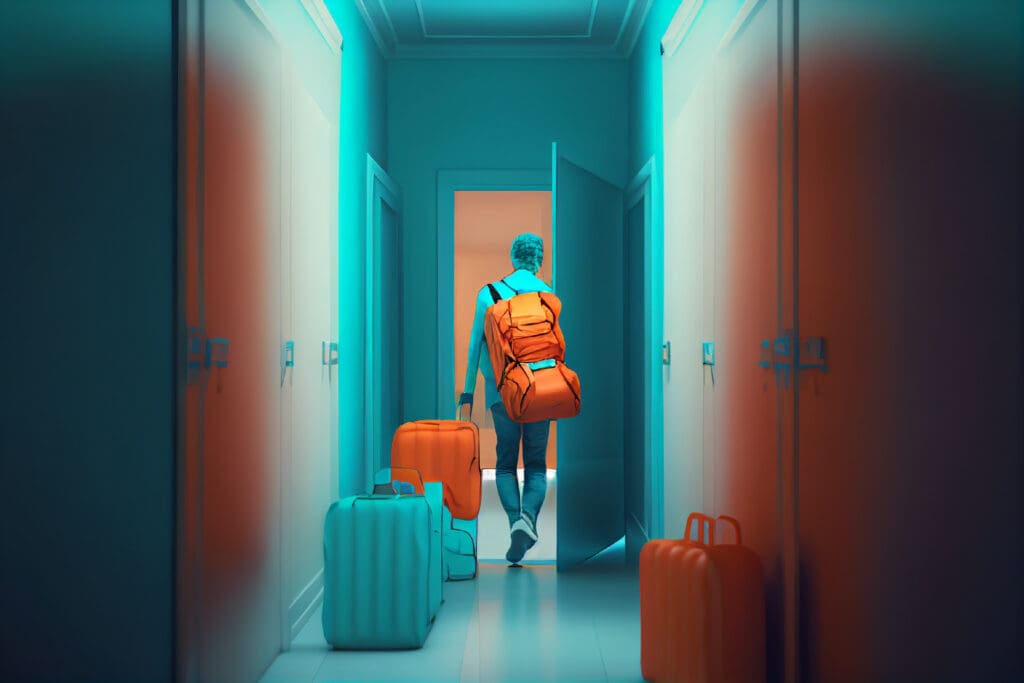 As a tenant, you have protected rights to reasonably enjoy and use your home in Ontario. This includes having guests over to stay at your place. But how long can you invite someone to stay over, and can your landlord limit invitations to your home?
If you're wondering "Do I have to tell my landlord if someone moves in with me in Ontario?", this guide is for you. Here, we explain what happens when you invite someone to stay at your Ontario home, and how this can affect your lease and tenant insurance.
How Long Can a Tenant Have a Guest in Ontario?
A tenant can have a guest over in Ontario for as long as they like. Here are some guidelines to keep in mind about having guests over:
You can have guests over as long as you like and as often as you want.

It's considered harassment if your landlord tries to restrict your guest privileges in Ontario. Landlords can't charge extra fees or threaten to raise your rent if you have guests over.

Note that this doesn't apply to community housing. Landlords who manage these properties are allowed to set limits for the length of time you can have a guest stay within a year.

If you're staying in a community housing unit, double-check the restrictions to avoid getting in trouble with your Ontario landlord.

If you need to have guests over for a longer period of time but you live in community housing, you may be able to apply for an extension.
Do I Have to Tell My Landlord if I Have a Guest Over?
No, you're not legally required to tell your landlord if you have guests staying over at your Ontario home. Tenants have a right to privacy, so you don't have to tell them every time you invite someone to your home. This general rule holds true even if your guest temporarily moves in.
However, it's still a good practice to do so out of common courtesy. Note that if you have a guest stay temporarily or move into your Ontario home, you are liable for any damage that they cause because you're the primary tenant who signed the lease.
Subletting Without Landlord Permission in Ontario
Generally, subletting without your landlord's permission is not allowed. Here's how subletting works, and what happens when you do so without your landlord's permission:
Subletting is when the original tenant rents out the property to someone else. Tenants may do this to cover the increasing cost of rent or to avoid the consequences of breaking a lease if they suddenly need to move.

While the original tenant's name will still be on the lease with the landlord, the original tenant and the person they're subletting to will have a completely separate agreement.

You should apply for subletting with your landlord, as your request can't be denied without a valid reason under the Ontario Residential Tenancies Act. Note that you'll be liable for any property damage or other issues that a sublessee will cause.

If you sublet without an agreement from your landlord, they have 60 days to file for termination of your tenancy under the Ontario Residential Tenancies Act.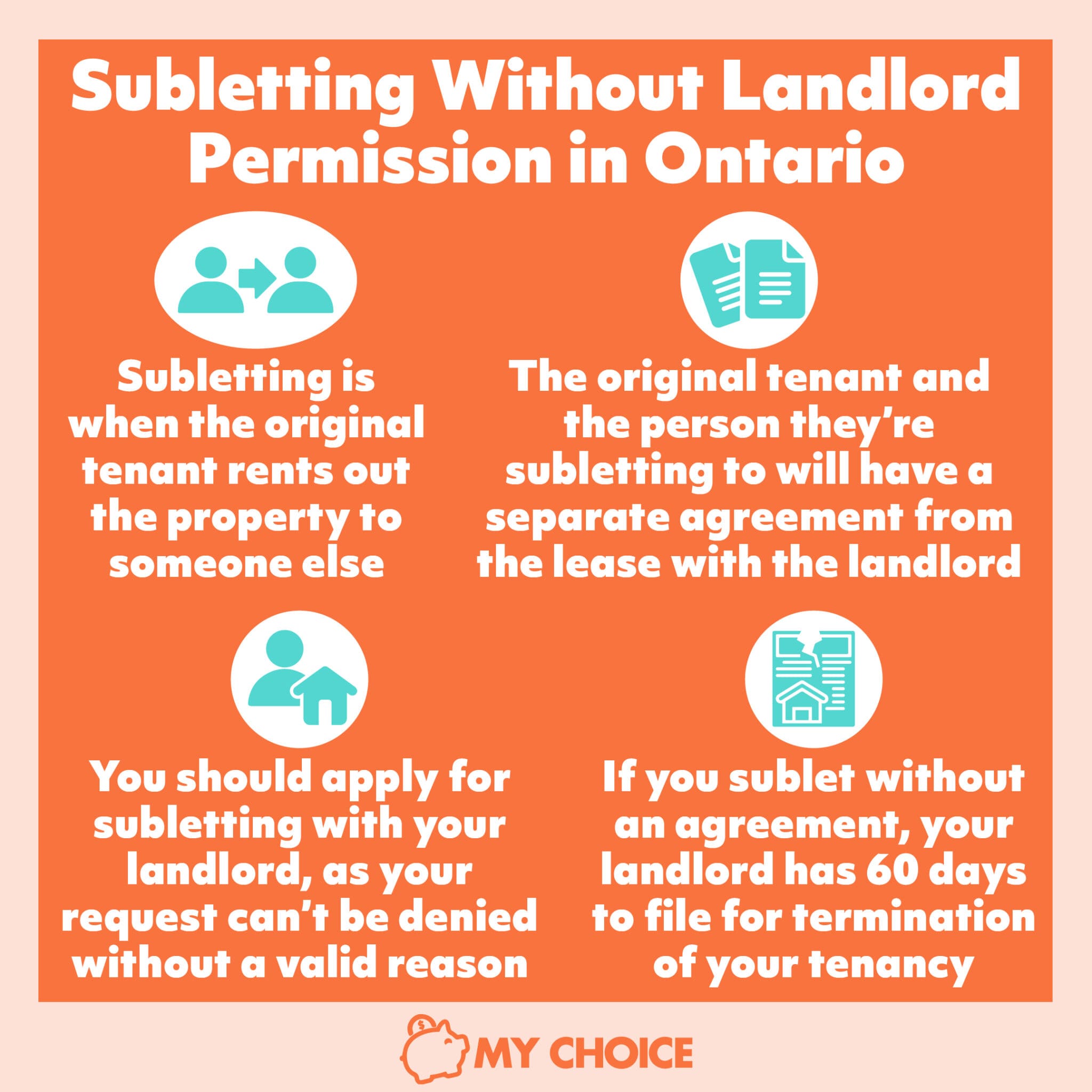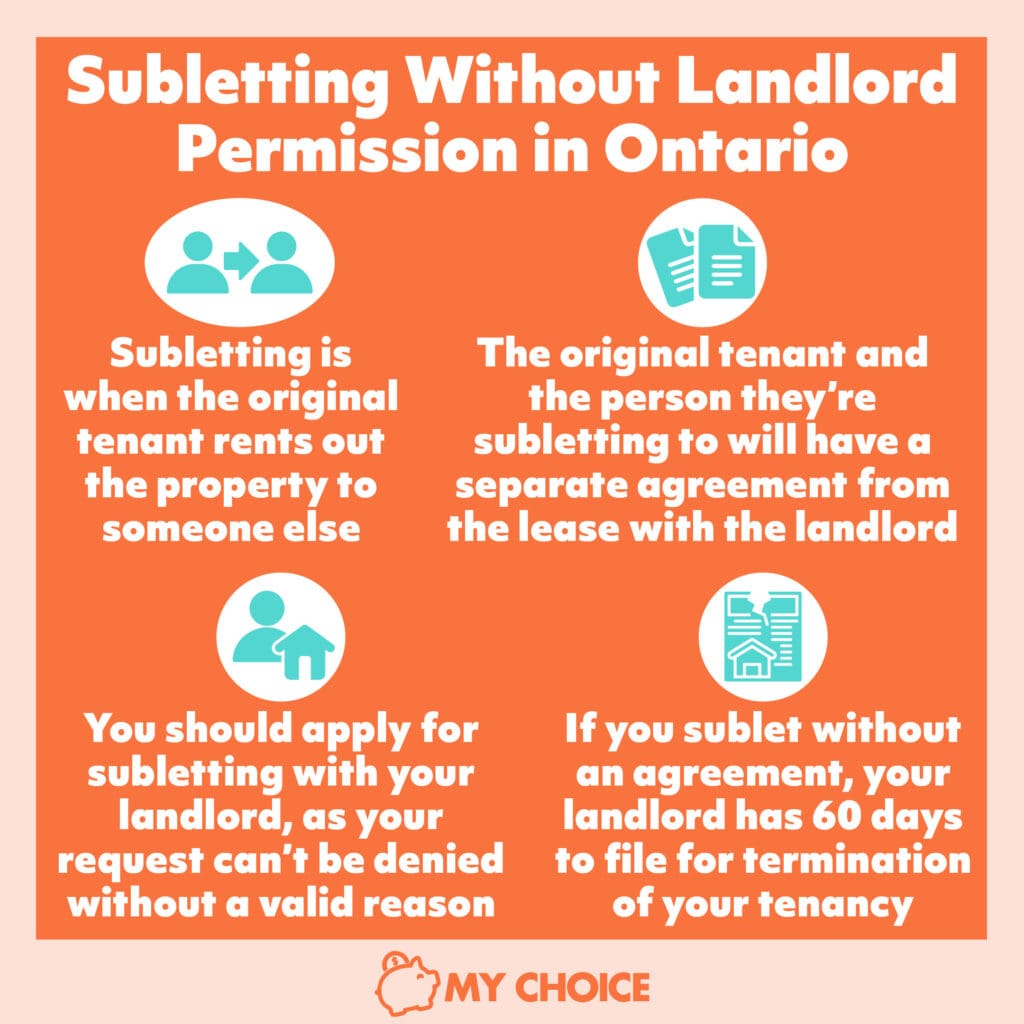 Why Is Subletting Strictly Regulated?
Wondering why you need your landlord's permission for subletting? Subletting is strictly regulated for these reasons:
Landlords tend to have their own

home insurance policies

. These policies cover situations like

storms

, theft, and other unexpected damage. Subletting without your landlord's permission exposes them to serious liabilities, which can cause their premiums to go up.

Because of the additional risk brought by sublessees to a property, having one without your landlord's knowledge can cause problems if they need to file a home insurance policy claim. In some cases, this can cause a claim to be denied.

Subletting affects the property's occupancy limits. Both tenants and landlords need to be aware that depending on factors like the dwelling's size, fire exits, and security, having guests over indefinitely or subletting can cause the property to exceed those limits.
Legal Consequences of Keeping Guests Indefinitely
While there's no law that expressly prevents you from having your guests over indefinitely, there can still be serious legal consequences if you do so. Here's a breakdown of some of the legal issues you may face:
You will be liable for any property damage or disturbances to other tenants that your guests cause during their stay.

Landlords can withhold your security deposit or even demand increased compensation for damages, depending on the terms of your lease.

In some cases, your landlord may even evict you from the property.

Any legal action taken, including eviction, will go on your record, while the guest has no legal liability. This can seriously affect your future rentals, as well as your tenant insurance premiums and coverage.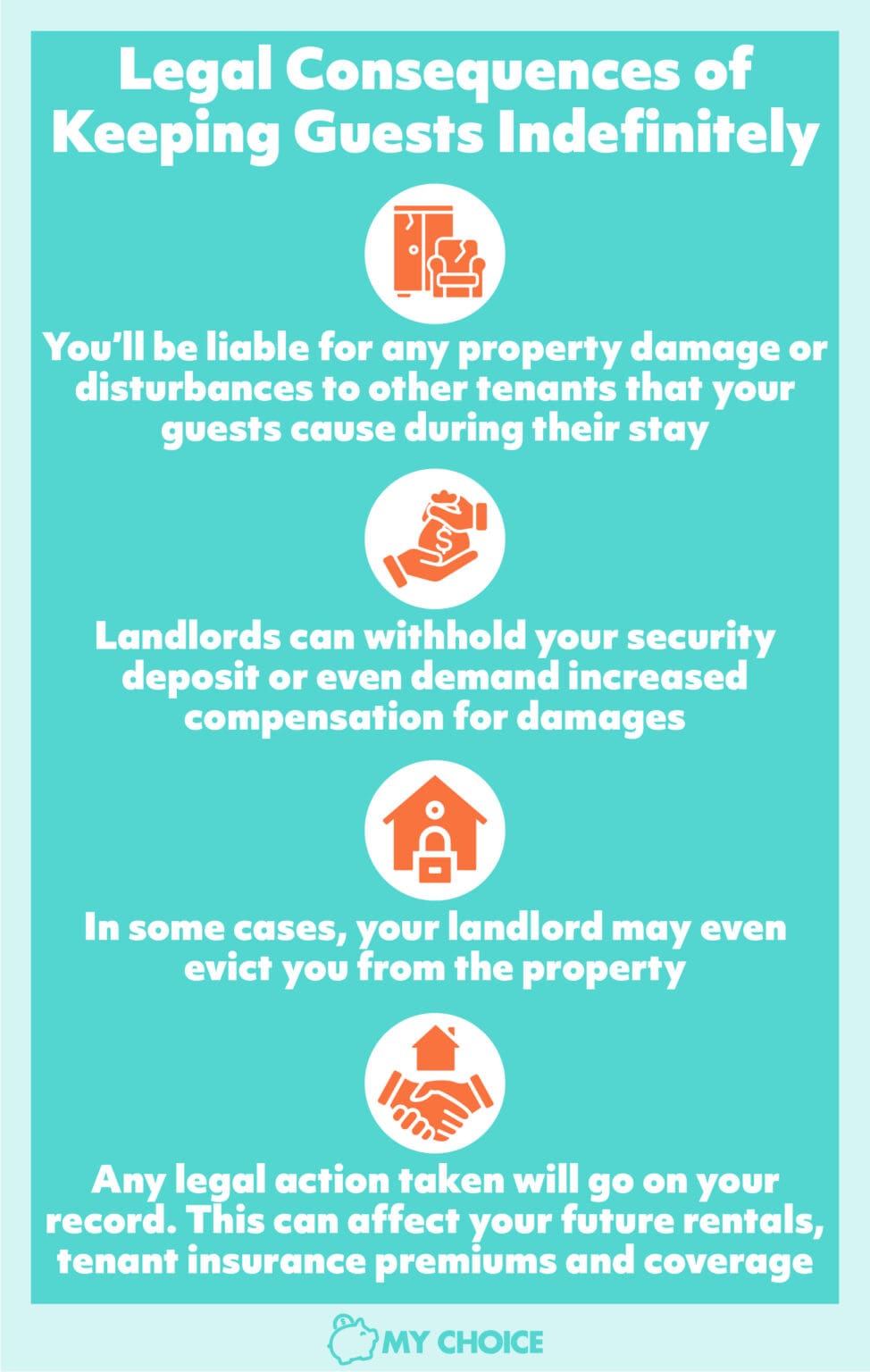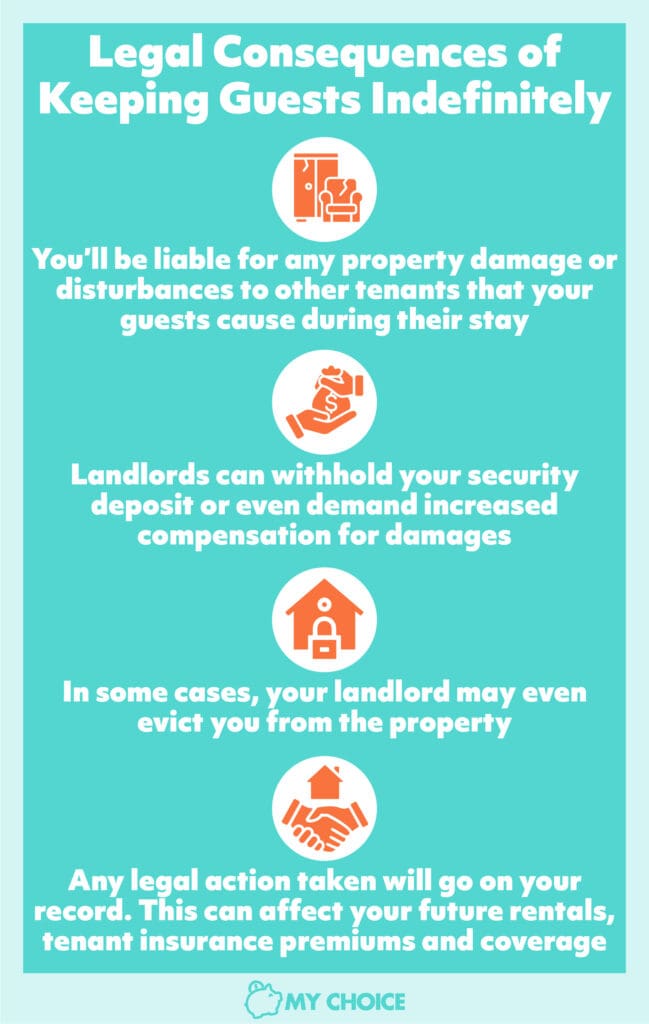 Having Guests Indefinitely Affects Your Insurance
Having an undisclosed long-term guest can increase your tenant insurance premiums, or even keep you from being covered at all. Here's why companies may choose to increase your insurance rates if you have guests over indefinitely:
Insurance companies spend time assessing the risk of covering a tenant, which extends to checking for criminal records and renting history. This gives them a picture of the likelihood of having to pay out a claim, as well as how much this may be.

Because your long-term guest isn't part of this assessment, having someone stay over may affect your tenant insurance. For example, tenant insurance can cover damage if you accidentally start a fire in your kitchen. But if your undisclosed guest caused that fire, the insurance company may deny your claim.

The chance of having increased premiums or no coverage offered at all goes up if an insurance company considers your guest "high-risk", e.g. someone who has a history of evictions or property damage.
The Bottom Line
Ontario law doesn't restrict how long your invited guests can stay in your home. However, doing this can make you responsible for any property damage they cause during their stay. This may also negatively impact your tenant insurance if they stay for a long time and this isn't disclosed properly.
These are the restrictions on guests and subletting in Ontario, but legal consequences and arrangements vary between different provinces. Check out your province's laws on tenant rights and subletting to find out if your landlord can legally limit your guests and their stays