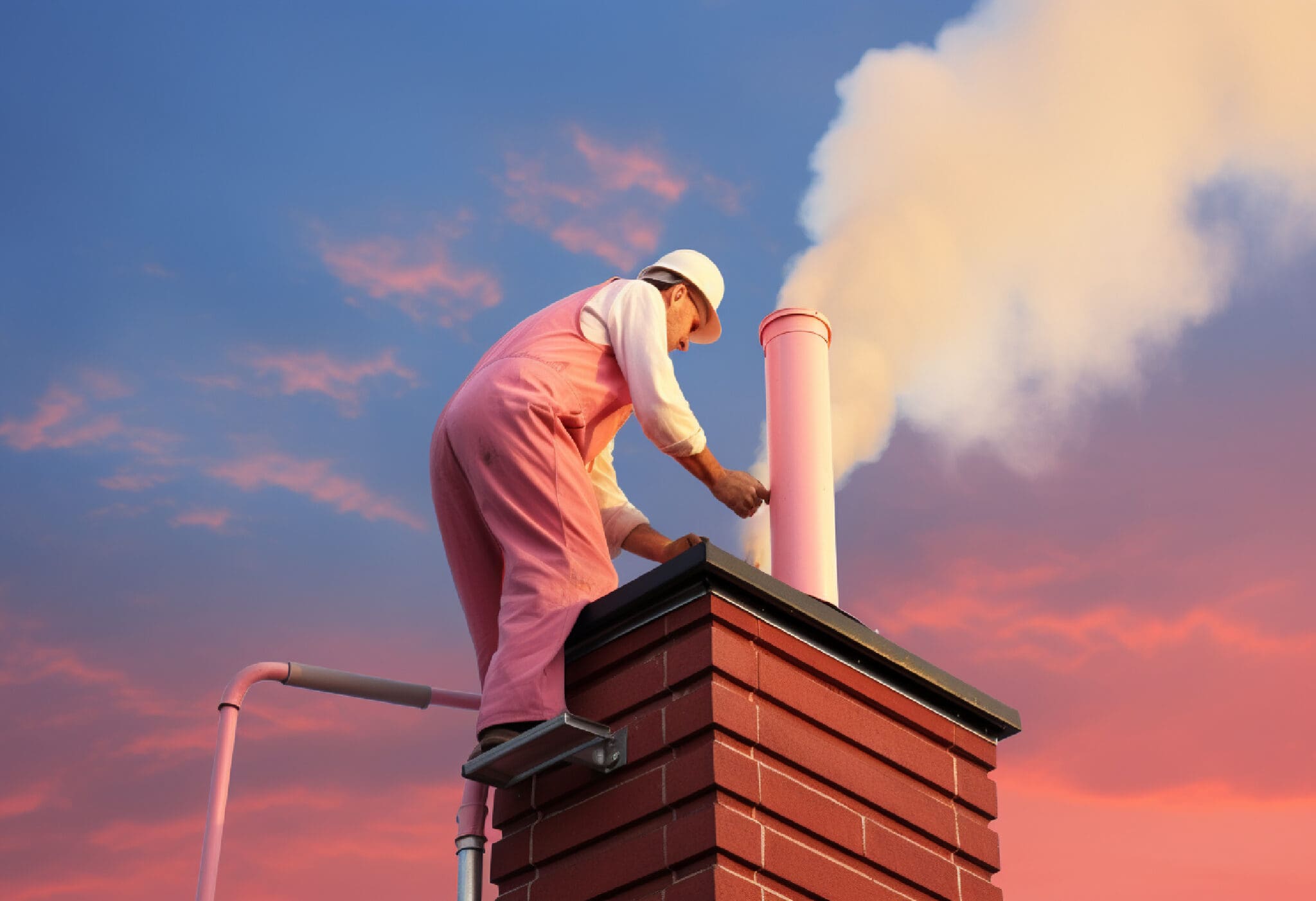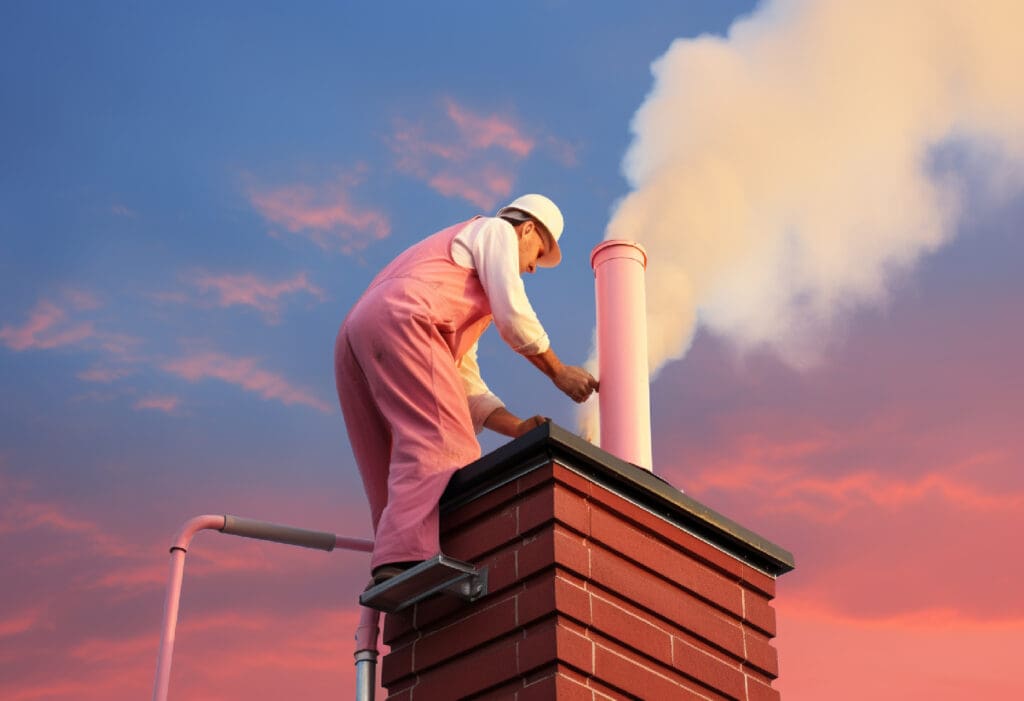 What is a WETT Inspection?
At its core, a Wood Energy Technology Transfer (WETT) inspection is a comprehensive evaluation of wood-burning appliances within a home. Managed by a volunteer Board of Directors elected by holders of valid WETT certificates, WETT Inc. is a non-profit training and education association. Through its administrative designate, WETT Inc. functions as the national registrar of the WETT program. Its main goal is to promote the safe and effective use of wood-burning systems in Canada.
Importance of WETT Inspections: Everything You Need to Know
Navigating the world of home insurance can sometimes feel like deciphering a complex puzzle. With terms like "WETT inspection" floating around, it's easy to feel overwhelmed. But fear not! Just as we've demystified sewer backup insurance for you, today we're diving deep into the realm of WETT inspections. By the end of this article, you'll be a WETT inspection pro, ready to make informed decisions for your home or cottage.
Why is it Important?
Safety First: Fires are an ever-present threat, especially with older wood-burning appliances. A WETT inspection mitigates this risk, ensuring your family's safety.
Insurance Approval: In Canada, before giving the green light on insurance for homes with wood-burning appliances, many insurers require a WETT certification.
Objectives of WETT: Safety and Training
Promotion of Safe Usage: WETT's primary mission is to champion the safe and efficient use of wood-burning systems across Canada.
Technical Training: Through the Wood Energy Technical Training Program, WETT offers invaluable training to those in the wood-energy sector, ensuring top-notch installation, maintenance, and inspection practices.
WETT Inspection Cost: What to Expect
The cost of a WETT inspection isn't set in stone. It can vary based on several factors:
Type of Appliance: A simple stove might cost less to inspect than a complex external boiler.
Age of the Appliance: Older appliances might require a more thorough inspection, potentially increasing the cost.
While WETT doesn't directly regulate inspection fees, it's always a good idea to get a quote upfront to avoid any unexpected expenses.
The WETT Inspection Process: From Visual to Invasive
Visual Inspection (Level 1):

What is it?: A basic overview of the appliance and any visible venting systems.
When is it needed?: Typically during real estate transactions or when minor changes have been made to an appliance.

Technical Inspection (Level 2):

What is it?: A detailed examination, including hands-on tasks like chimney cleaning.
When is it needed?: If the visual inspection flags potential issues.

Invasive Inspection (Level 3):

What is it?: An exhaustive inspection, often requiring the opening of walls or the involvement of construction experts.
When is it needed?: In the aftermath of incidents like chimney fires.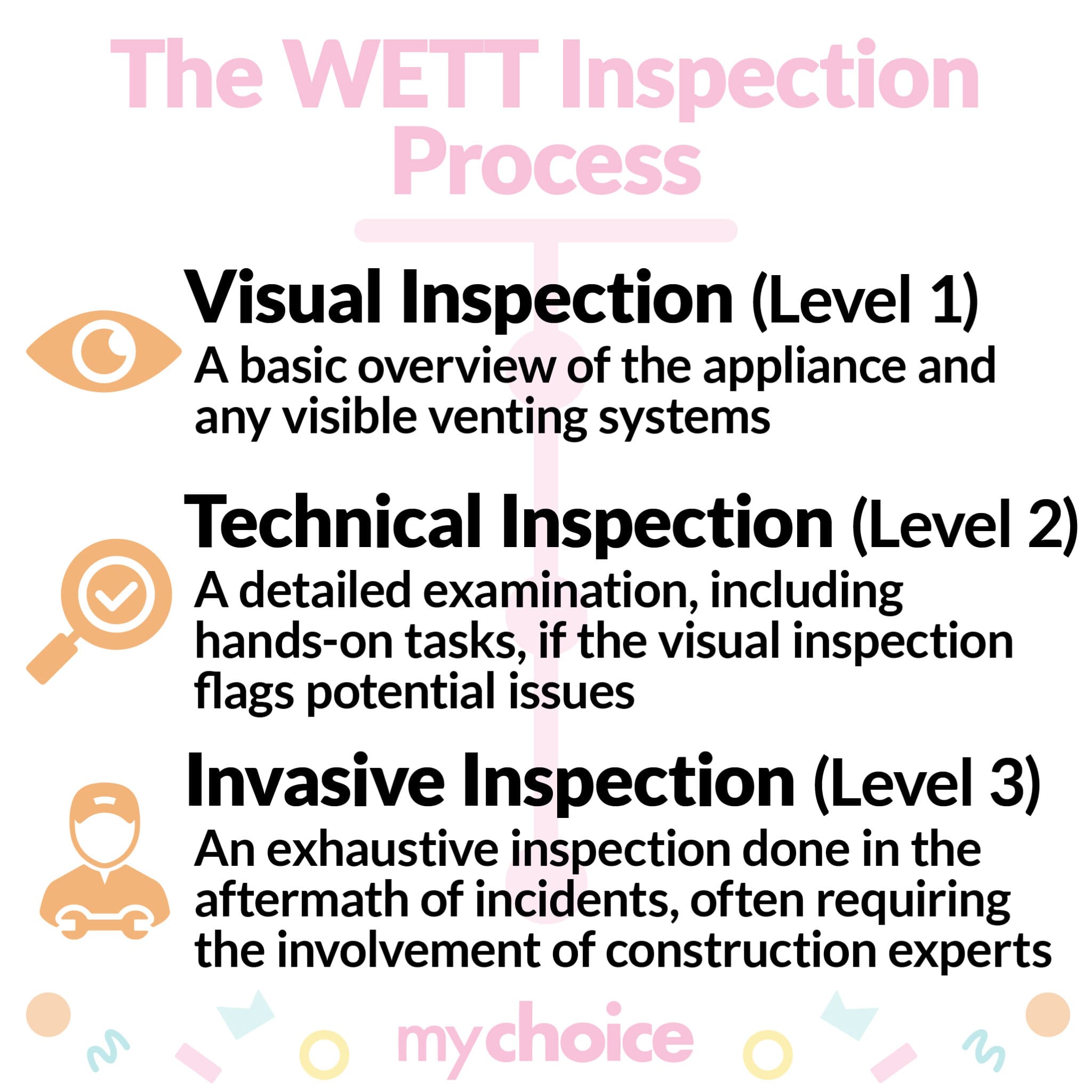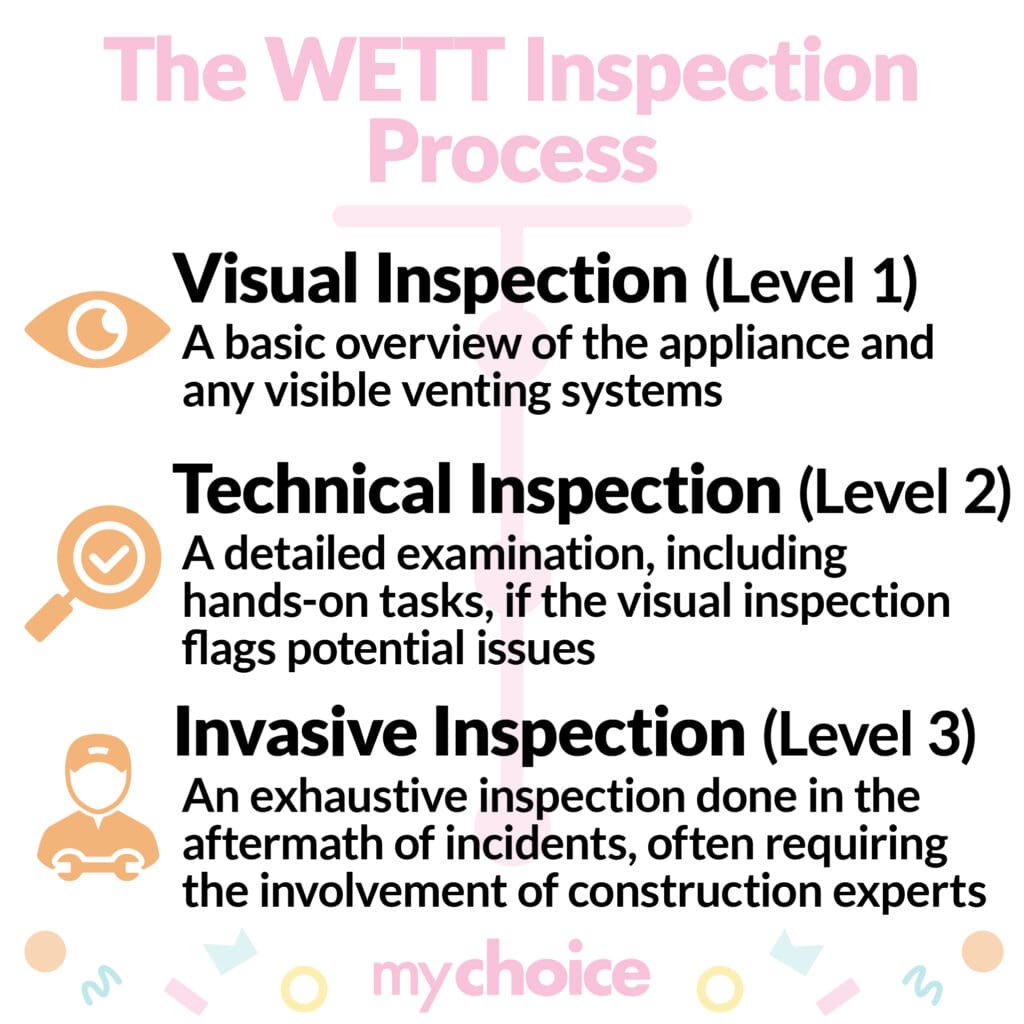 Housing Fire Statistics in Canada
According to Statistics Canada, the number of total fire incidents in Canada in 2021 was 39,047, with 15,986 being structural fires. Residential fires accounted for 10,819 of these incidents. It's essential to ensure that homes are safe from potential fire hazards, emphasizing the importance of WETT inspections.
How often do I need a WETT inspection?
It's recommended to have a WETT inspection whenever there are changes to your wood-burning appliance or if there's been an incident like a chimney fire.
The Bottom Line: Why WETT Matters
Skipping a WETT inspection isn't just a paperwork oversight—it can have real-world consequences. From the release of harmful pollutants to potential fire hazards, uncertified wood-burning appliances can pose significant risks.
If your inspection reveals any issues, your inspector will provide a clear roadmap to compliance, ensuring your home remains both safe and insurable.
In the world of home insurance, knowledge is power. And with this newfound understanding of WETT inspections, you're one step closer to making the best decisions for your home. As always, MyChoice is here to guide you through the insurance maze, offering the best deals tailored to your needs.