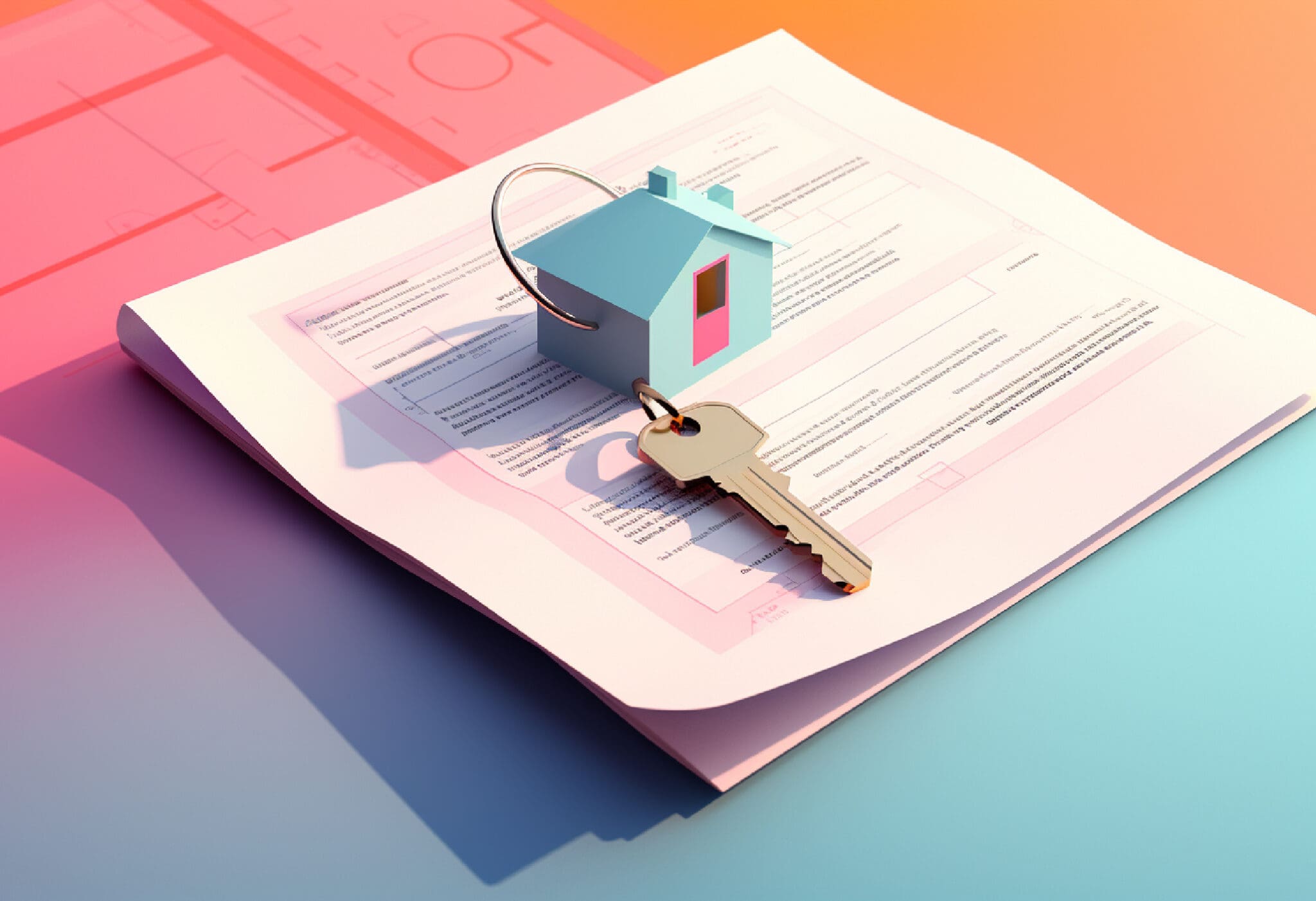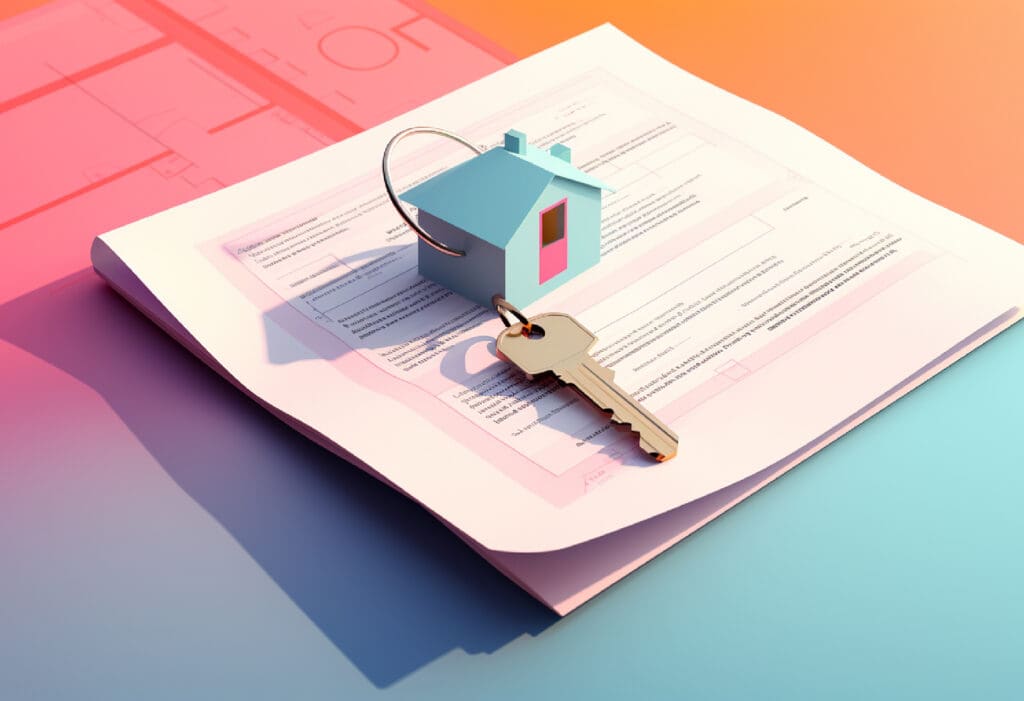 When embarking on the journey of purchasing a property, whether in Ontario or elsewhere, it is crucial to understand the significance of title insurance. This specialized form of insurance protects property buyers and those who are in the process of getting a mortgage against potential financial losses arising from defects in a property title. This comprehensive guide delves into the nuances of title insurance, its coverage, its importance across different provinces, and how it contrasts with other insurance types, providing a holistic view for prospective buyers.
What is Title Insurance?
Title insurance serves as a protective financial shield for property purchasers and mortgage lenders, offering security against monetary losses arising from imperfections or discrepancies in a property's title. This type of indemnity insurance is crucial for affirming legal ownership and maintaining a transparent and undisputed title, free from unexpected complications and disputes. Introduced to Canada in the 1990s, title insurance has become an integral element of the property acquisition journey, particularly in regions like Toronto.
Do You Need Title Insurance in Ontario?
In Ontario, getting title insurance isn't a legal requirement but is strongly recommended. The province's real estate landscape is intricate, and property buyers can face numerous unforeseen legal complications and disputes related to property ownership. Having title insurance can act as a safety net, offering protection against potential financial losses arising from such issues. It ensures peace of mind for property owners and mortgage lenders by addressing defects, discrepancies, and unforeseen claims related to the property title, making it a prudent investment in safeguarding one's real estate assets in Ontario.
What Does Title Insurance Cover in Ontario?
In Ontario and several other provinces, title insurance extends broad protection, addressing a variety of concerns, such as:
Deception and Counterfeit: It offers a defence against unauthorized ownership transfers and counterfeit activities.
Outstanding Dues: It ensures coverage for unsettled utility bills, mortgages, taxes, or condominium maintenance charges incurred by previous owners.
Legal Disputes: It shields against any external legal assertions on the property, for instance, property liens or construction liens due to unsettled contractor payments.
Violation of Zoning Ordinances: It aids in addressing conflicts arising from zoning regulation breaches.
Rights of Way: It safeguards against unauthorized usage of a property segment by another individual without possessing it, like a communal driveway.
Mandated Alterations: It provides protection against obligatory modifications or removals of structures conflicting with zoning regulations.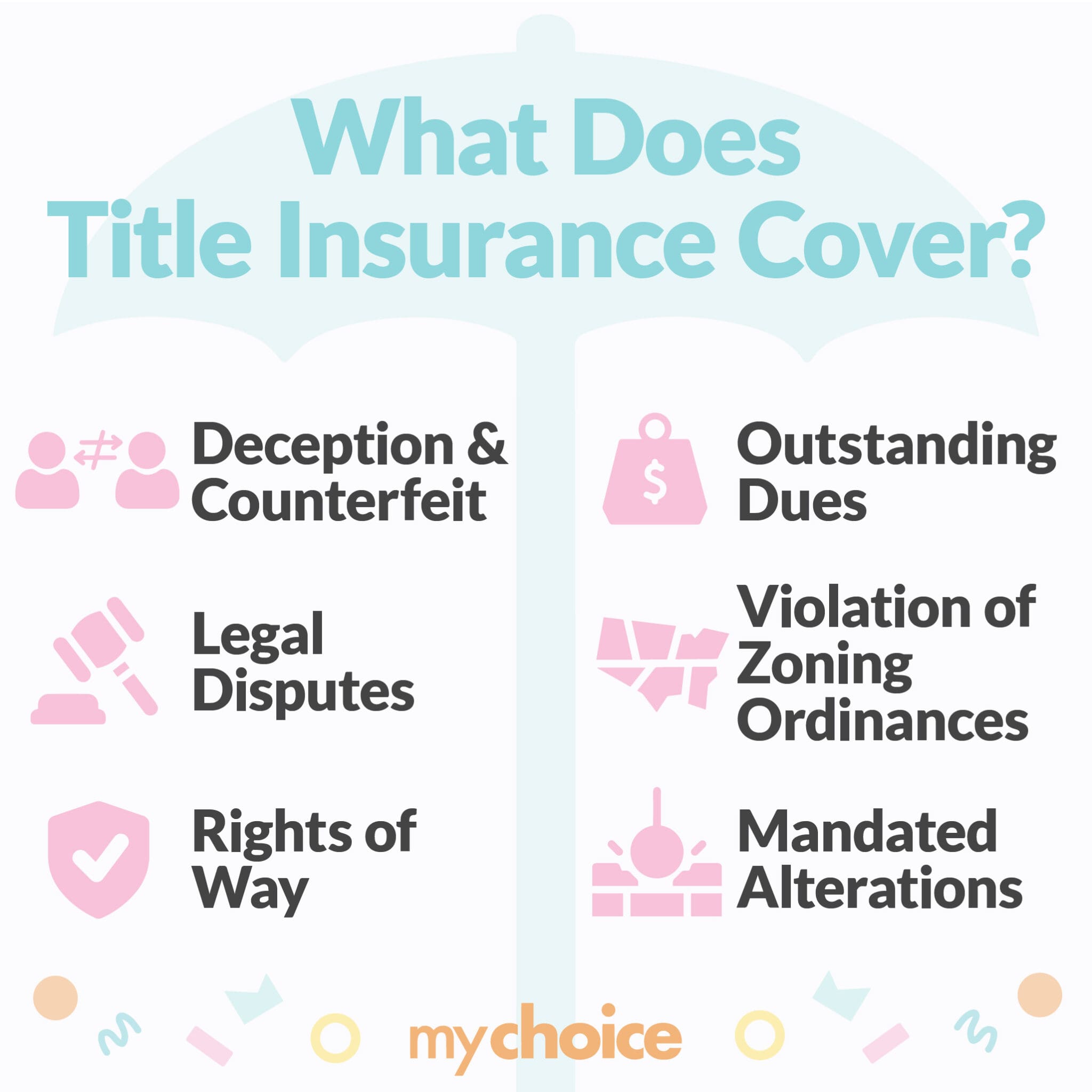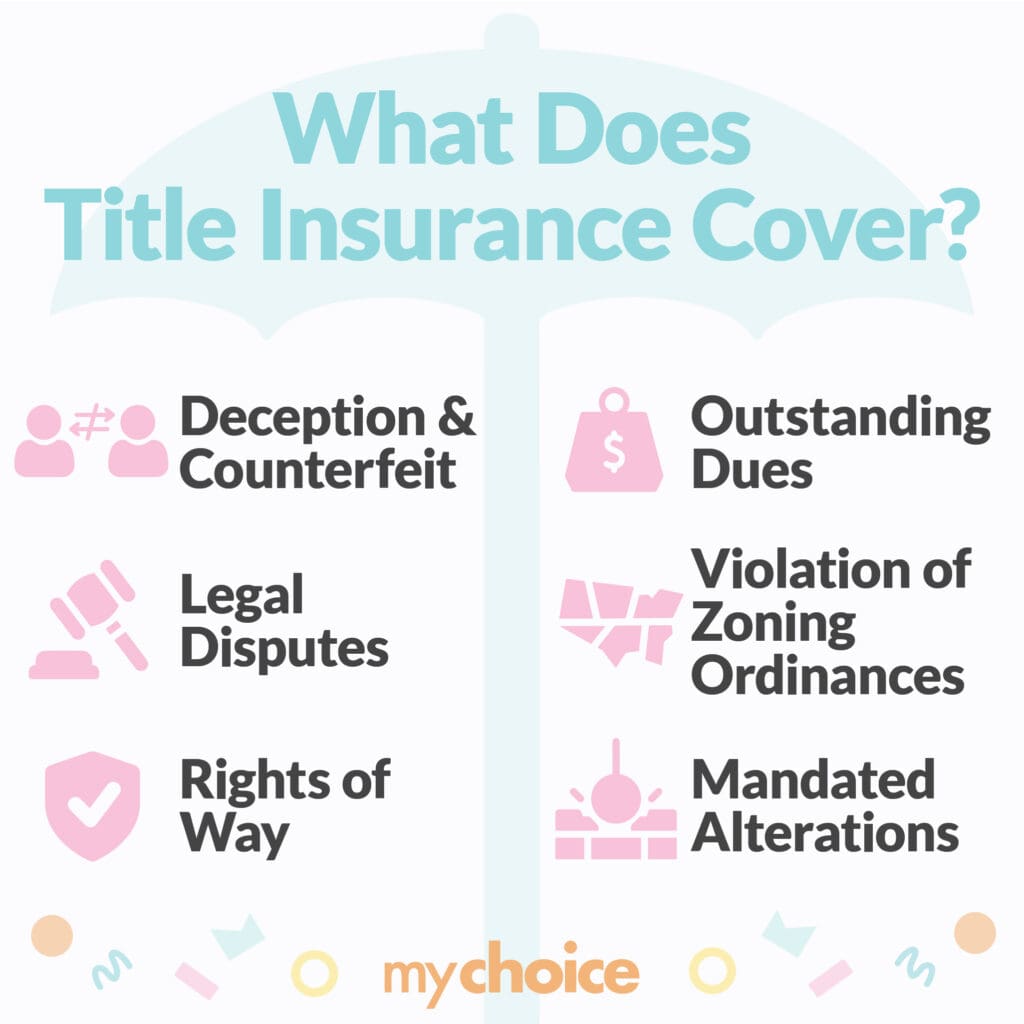 What Title Insurance Does Not Cover
While title insurance offers extensive coverage, it does not cover everything. It does not guarantee that you paid the right price for the house, and it does not guarantee that the physical structure is sound. It also does not cover potential problems prior to purchasing the land and does not prevent you from buying a house that you might later regret because there was not enough research done on the property. Additionally, title insurance does not cover negligence, and claims could be denied if there was prior knowledge of the issue before purchasing the property.
Types of Title Insurance Coverage
Title insurance policies can be categorized into several types, each serving a distinct purpose:
Owner's Policy: Protects the owner against financial loss due to title defects or issues.
Lender's Policy: Protects the lender's interest in the property if the mortgage becomes unenforceable or invalid.
Extended Coverage: Offers additional protection against issues not covered by a standard policy, such as identity theft and known title defects.
Residential: Covers potential property title deficiencies that could make it difficult to sell or rent out.
Commercial: Protects businesses that own real estate against any issues affecting its ability to operate.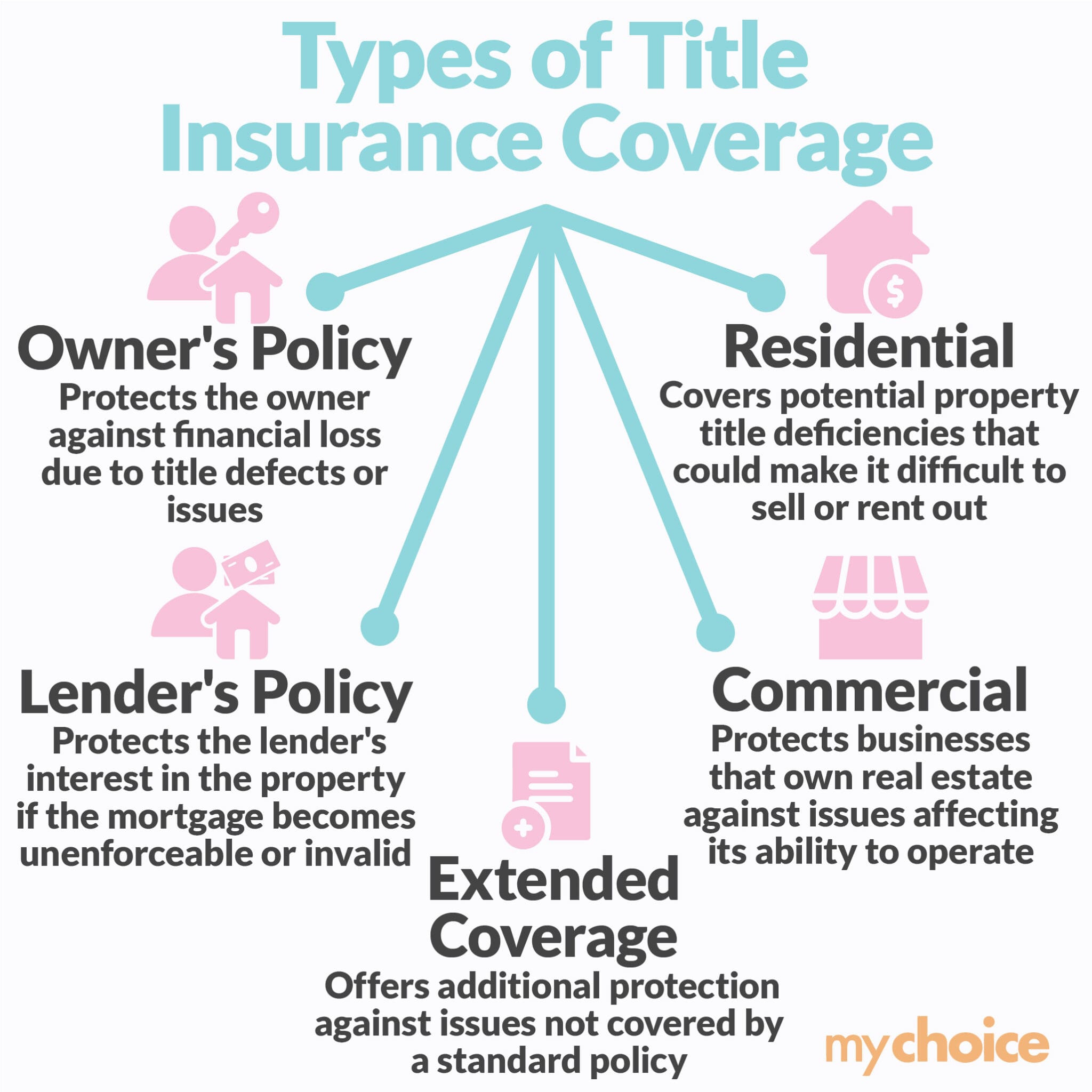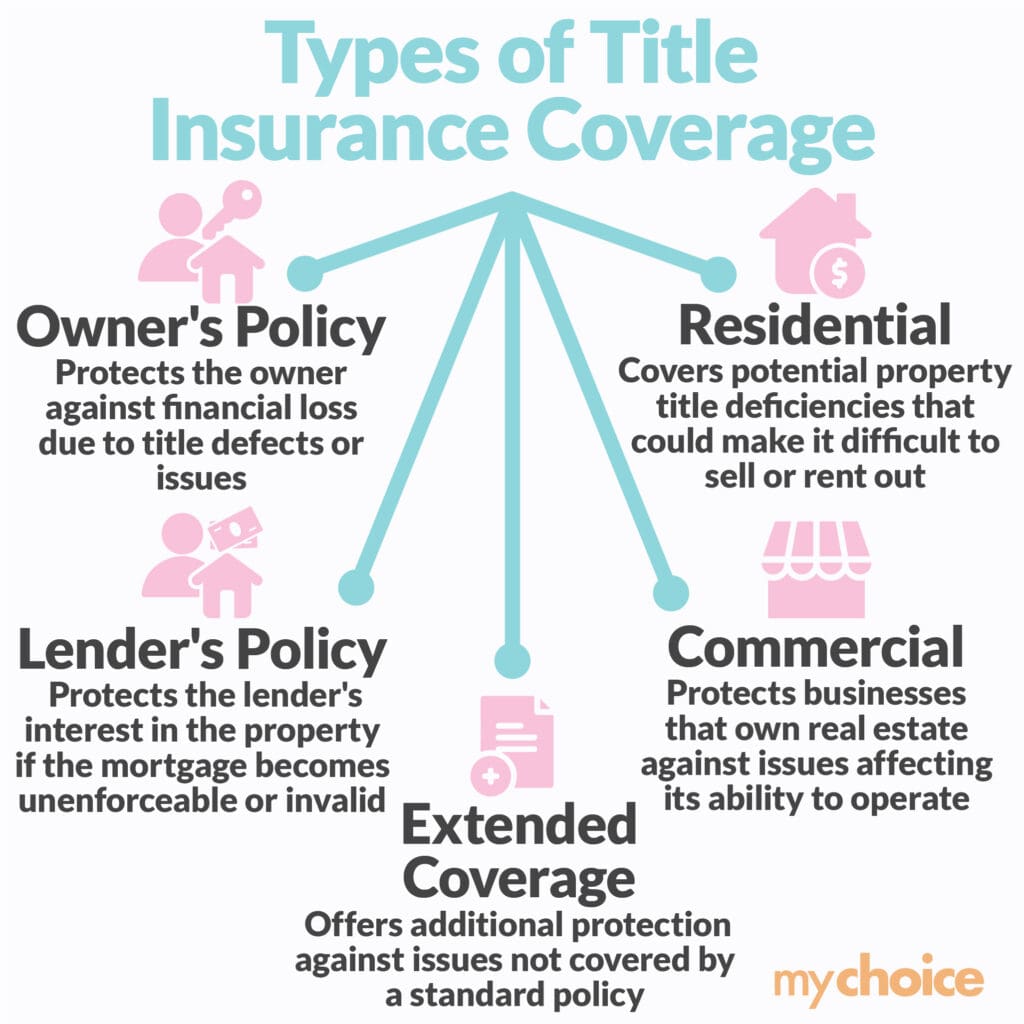 Provincial Overview: Title Insurance Across Canada
Title insurance practices and regulations may vary across Canadian provinces. In Ontario, it is a multi-million-dollar business, with major providers including Stewart Title, First Canadian Title, Chicago Title, Travellers, and TitlePLUS. TitlePLUS is the only Canadian company operated by the Law Society of Upper Canada, with the remaining being American companies. Prospective buyers need to understand the provincial nuances and make informed decisions based on regional norms and requirements.
Where to Buy Title Insurance in Ontario
The cost of title insurance in Ontario and other provinces is usually a one-time fee ranging from $200-$500, depending on the property value, type of policy, and chosen provider. It is purchased through your lawyer, eliminating the need for your lawyer to do many expensive searches potentially saving you money. When you are ready to purchase title insurance, it is crucial to confirm that the policy is effective on your property's exact closing date and to understand what is included and excluded in the documents.
The Importance of Research and Consultation
To avoid liabilities and make informed decisions, conducting good boundary research and obtaining a copy of the survey plan before placing a bid are crucial. A survey plan and a consultation with a surveyor can help you uncover and understand potential boundary issues, such as neighbouring structures encroaching on the property, before you close. These steps, along with title insurance, can help protect you from liabilities that will cost you greatly down the road.
Final Thoughts
Title insurance is pivotal in real estate transactions, offering invaluable protection against various title-related issues. By understanding its workings, coverage, and importance and conducting thorough research and consultation, property buyers can secure their ownership and enjoy peace of mind, irrespective of their province. The peace of mind that comes with knowing your greatest asset is protected is probably worth the investment in title insurance.