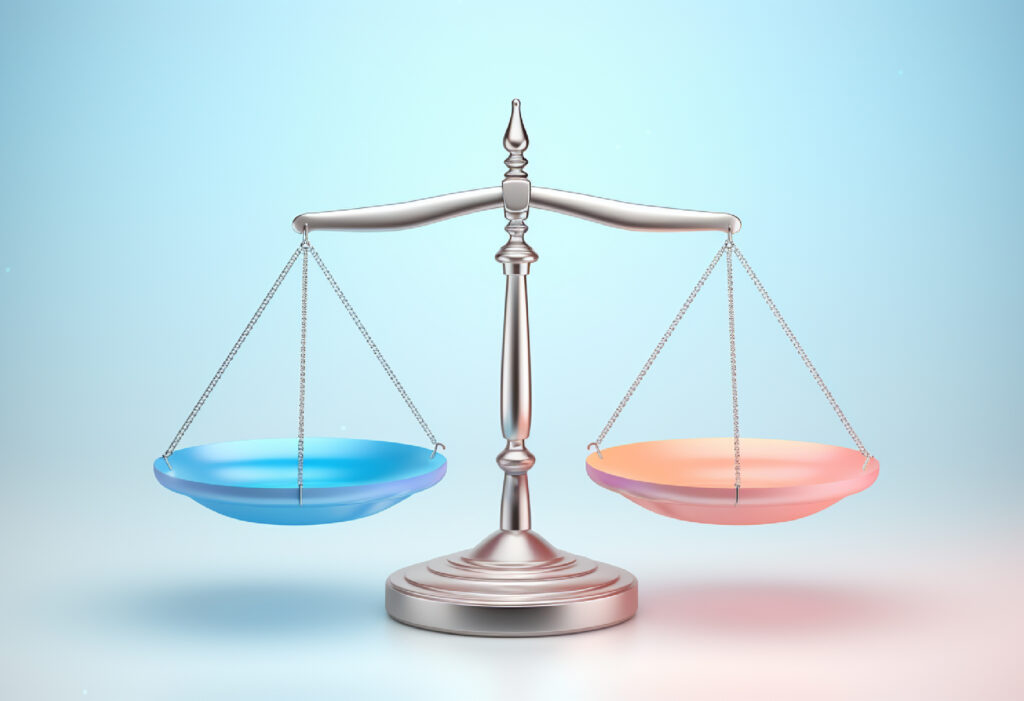 Have you ever wondered, "Should I get life insurance, and is it worth it?" You're not alone – many people weigh their options, especially after seeing what life insurance policies can cost.
The answer to this question depends entirely on your life circumstances. In this article, we'll go through whether life insurance is worth it for you, the things to consider before purchasing a policy, and the different types of life insurance.
Is Life Insurance Worth It?
Yes, life insurance is worth it, especially if you're close to retirement age and/or have people who depend on you.
On the other hand, if you're young and single, without any children or significant debts (or any dangerous hobbies), there's generally no need for life insurance.
Life insurance could be a good idea if any of the following is true for you:
You're not too young: The closer to retirement age you are, the better investment it is. 
You have large debts: This includes mortgages, loans, and credit card bills.
You have dependents: Dependents are family or loved ones that depend on your income.
What Life Insurance Payouts Cover
Life insurance is an investment for when your life comes to an end, ensuring your loved ones are taken care of after you pass. While policies usually cover end-of-life expenses and funeral costs, payouts can also be used to cover other expenses, including:
Childcare
Education
Mortgage
Large debts
Retirement
Final expenses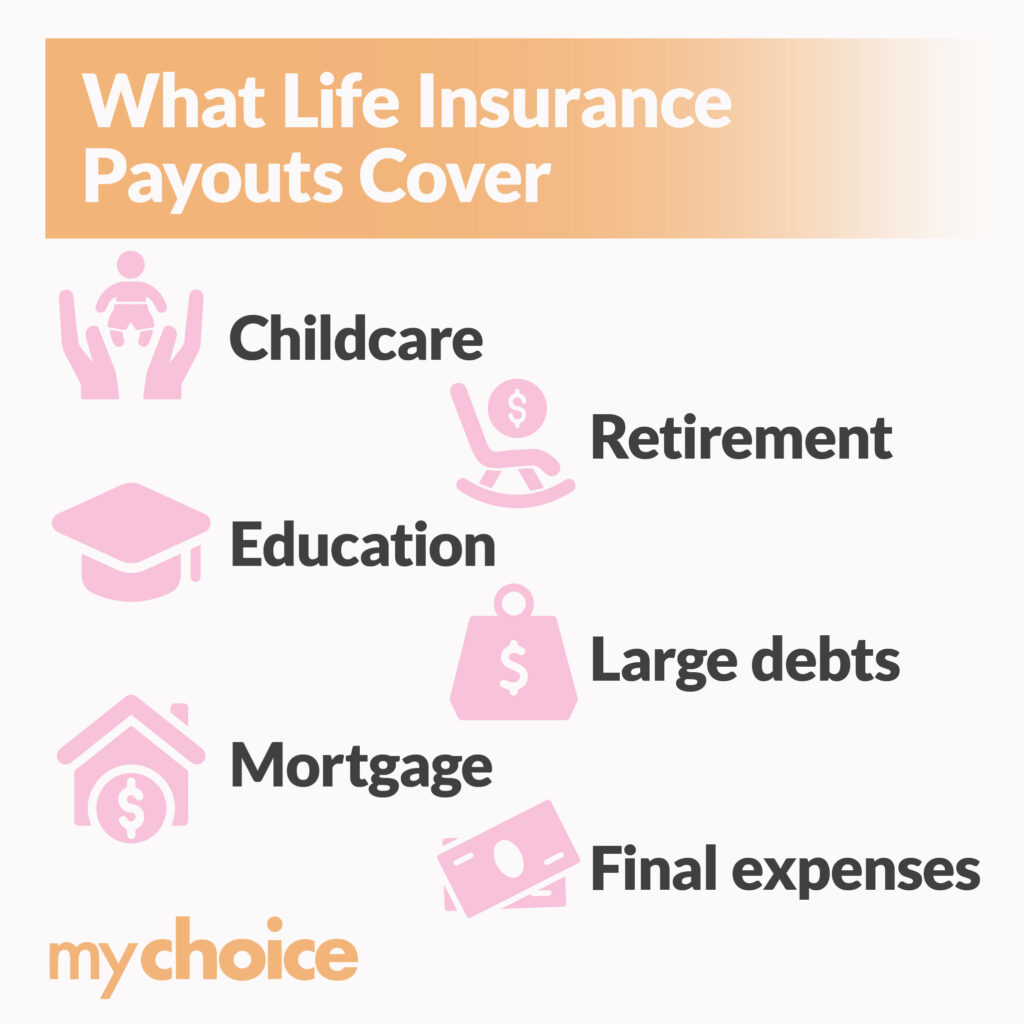 Why Is Life Insurance Important?
Life insurance is important if you want to ensure your children, partner, or family are taken care of when you pass. People who need life insurance could include the following:
Parents: In case the worst happens to one of you, your life insurance policy will help cover things like childcare and education costs. It could also provide a monthly payout for living expenses.
Providers: If you're the provider in a single-income family, your life insurance could help your family cover living expenses and bill payments despite the loss of income.
Near retirement age: If you'll retire with debt or have a family that depends on your income, life insurance could be a good idea. Also, life insurance can help pay estate tax after you retire.
Business owners: Life insurance can help mitigate the financial burden of owning a business for your family in case you pass.
Homeowners: Incomplete mortgage and house payments would have to be shouldered by your family or loved ones after your death. Getting life insurance would help them cover any payments they're left with.
When Life Insurance Is Worth It
Life insurance would be worth the cost if you have any dependents that count on your income. Let's take a look at some cases where life insurance would be worth it.
When You're the Right Age
Though getting life insurance when you're too young isn't necessarily needed, it could be a great investment. Young people pay lower premiums because they're usually healthy and less likely to have a serious illness, so their life insurance policies are cheaper.
Check out the cost of life insurance by age below. Keep in mind that these numbers are based on the average monthly cost for a non-smoker in Ontario and could differ depending on your insurance provider:
Average monthly insurance costs by age and gender
Age
Women
Men
30
$22
$30
40
$23
$30
50
$83
$121
55
$153
$214
When You Want to Provide for Your Loved Ones
You should make sure your dependents are provided for in case you unexpectedly pass. Would they have enough money to cover living expenses or bill payments? Calculate how much they'd need in total for the foreseeable future before purchasing a policy.
When You Want to Provide for Your Children
Childcare is quite expensive, with Canadians paying roughly $10,000 a year for childcare, and twice that if you live in expensive provinces, like Ontario. If you're a parent, having a life insurance policy could help cover childcare costs and provide them with the life you envision for them. That not only includes food and housing but also education, opportunities, and life experiences.
Think about what kind of school you want them to attend, what places you want them to visit, and what things you want them to experience. The life insurance payout could cover those costs and ensure they have the best life you can give them, even when you're gone.
When You Own a Business
A life insurance policy can help your family, business partner, and employees continue the business in case you pass. The payout could keep your family financially stable and your employees working, or provide your business partner with the funds to buy out the business.
Depending on your circumstances, getting separate life insurance policies for your business and family could be worth considering.
When You Want to Cover a Mortgage
If you pass unexpectedly, your family would need to continue mortgage payments for the house. They may even need to sell it, in which case the mortgage needs to be paid in full. A life insurance policy would ensure mortgage payments are covered or at least give them a financial cushion while deciding on what to do.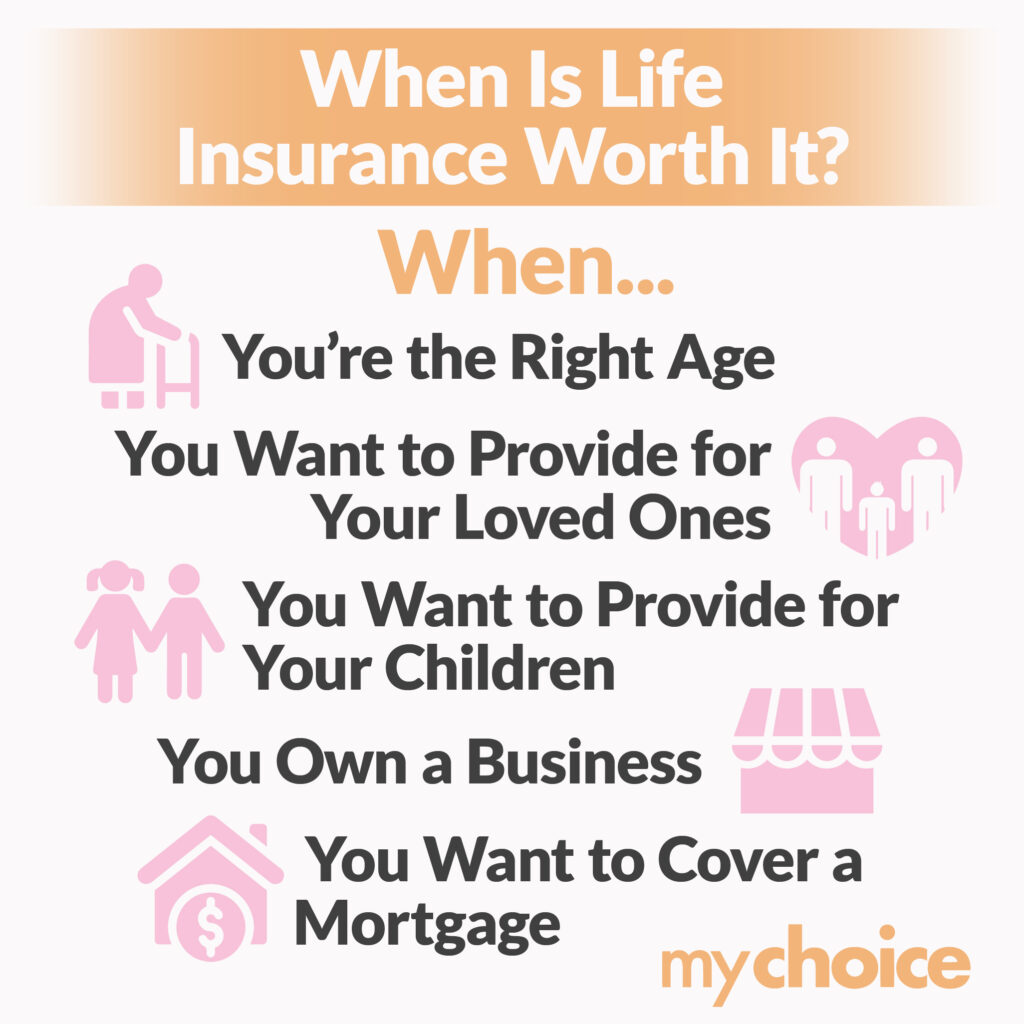 When You Shouldn't Purchase Life Insurance
If you're wondering, "Are life insurance policies worth it?", consider your age, the price of the policy, and your marital status. Also, consider whether you have any significant debts to pay off or other financial obligations.
If you're young, single, have no debts, or the life insurance premiums are too expensive, life insurance policies probably won't be worth it. If that's the case, it could be better to focus on building your savings and investing. 
Alternatives to Life Insurance
Though life insurance will go a long way to protecting your family and loved ones in case of your death, it's only one way to do that. Other ways to ensure they are covered include the following:
Living a debt-free lifestyle: Having no debts means your family or loved ones won't have to pay them off in case you pass unexpectedly.
Self-funding: Self-funding is when you put an amount aside every month that'll secure your family or loved ones' future.
Savings: Use cash accounts and investments to save as much as you can, as this will help alleviate the financial burden of your passing.
Annuities: Annuities are basically savings accounts offered by life insurance companies. You save up an amount, which can be paid out monthly during your retirement or to your loved ones after your death.
Final Thoughts
So, is life insurance a good idea? Yes, it absolutely can be a very good idea. If you have a family that depends on you, a large mortgage, or significant debts, life insurance can help your loved ones after you've passed. On the other hand, if the opposite is true, it could be a waste of money.
When deciding whether or not to get life insurance, consider factors like your age, if you have children or a spouse, your debts, and which policy would best suit your circumstances. If you need any help, MyChoice can help you find the best deals for life insurance, car insurance, and home insurance in your area.