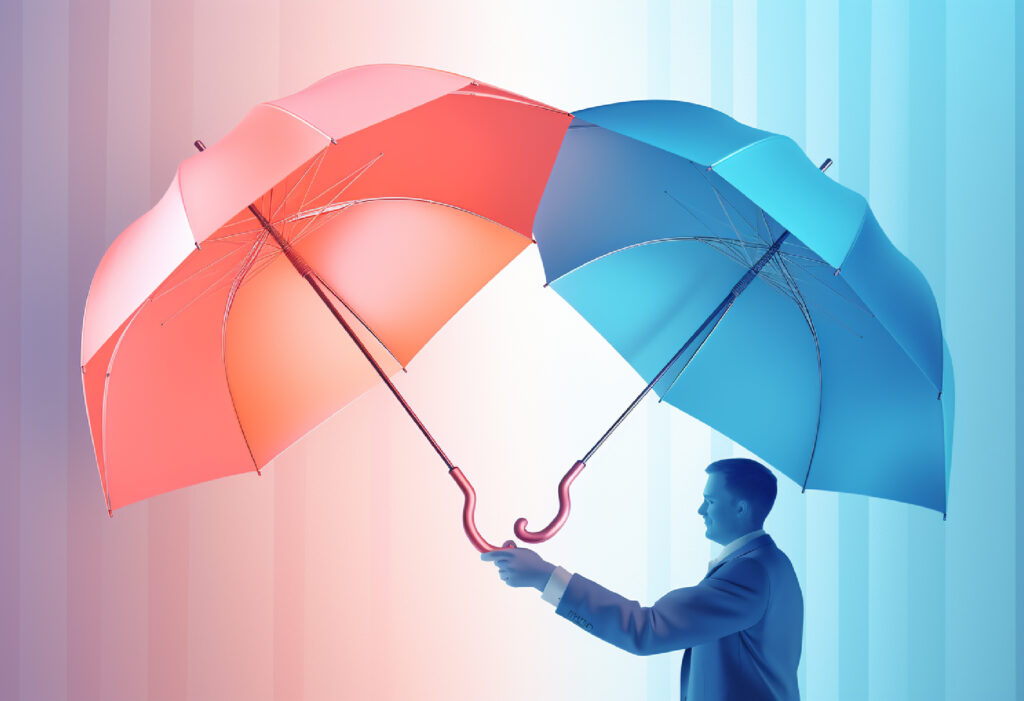 Life insurance is important because it's one of the best ways to protect your loved ones when you pass away. Death benefits can ensure your family stays financially secure by reducing the monetary blow caused by your passing.
Why is it important to have life insurance? In this article, we dive deeper into why life insurance is important. We also cover essential information about life insurance, like who should get a policy and how to get one.
The Importance of Life Insurance
Life insurance is important because your death benefit pays out when you pass away. The money will help pay your family's living costs while they regain their footing after your passing. Your insurance payout may also repay any outstanding debts you pay behind, like your mortgage or other loans.
Do I Really Need Life Insurance?
Almost everybody needs life insurance at some point in their life. What kind of insurance somebody needs depends on their protection needs and whether they need an investment component in their policy.
Learning what kind of life insurance best suits your needs is a good idea. Fortunately, we've got you covered. Check out our articles on term insurance vs whole life insurance and universal vs whole life insurance.
Is Life Insurance Worth It?
Life insurance can be worth it. It can help your family retain their quality of life even when you're no longer around to provide for them.
This is especially important if you're the breadwinner of the family. Your death benefit can keep your family well-financed while they get back on their feet.
But life insurance can also be worth it even if you're not the breadwinner of your family. At the very least, your death benefit can cover your funeral expenses and repay any outstanding debt you may have left. Without insurance, your family may have to sell assets or make sacrifices to pay these costs.
Check our guide on the importance of life insurance to learn more about why you should get insurance.
Is Life Insurance Important if I Don't Have a Family?
Life insurance can be important even if you don't have a family. Your beneficiaries don't have to be related by blood. You can give your death benefit to a close friend or any other loved one who isn't related to you.
If you can't think of any person who can receive your death benefits, don't worry. You can also give your death benefit to an organization. This means you can make one final donation to a charity or cause that you're passionate about.
What Does Life Insurance Cover?
Most life insurance covers your death. This means the insurer will provide benefits when you pass away.
However, insurance companies may have exclusions regarding the causes of your death. If you die due to excluded causes, the insurer won't pay out your death benefits.
Common life insurance coverage exclusions include:
Dying by suicide
Dying while performing illegal activities
Dying due to substance abuse
Dying due to extreme sports or other risky activities
Dying in wartime activities or military service
Some of these exclusions aren't permanent. For instance, the suicide exclusion lasts for only two years from buying the policy.
Reasons to Get Life Insurance
People get life insurance for various reasons. Here are several of the most common reasons you may buy a life insurance policy:
Protect your dependents: Financially protecting your family is one of the most common reasons for getting life insurance. The death benefit will ensure your family can maintain their quality of life while they recover from your passing.
Repay outstanding debts: Your life insurance death benefit may provide enough money to ensure your family can repay any debts you left behind, like a mortgage or student loans. This means you won't leave your loved ones with a large bill they must work extra hard to repay.
Ensure business continuity: Your life insurance payout can guarantee the continuation of your business, even in your absence. Your business partner can use your death benefit to cover operating costs in your absence and potentially find a replacement.
Donate to charity: Many people have causes they're passionate about. Your death benefit is a great way to make a final donation to your chosen charity or cause.
Improve your end-of-life arrangements: Some insurers allow you to accelerate part of your payout if you suffer from a terminal illness. You can use the extra cash to ensure your last months are as comfortable as possible.
Pay for funeral expenses: Funeral costs aren't cheap. Fortunately, your death benefit can help your family cover the bill.
Invest your premium for returns: Permanent and universal life insurance policies have an investment component that builds value as you pay premiums. You can later withdraw or loan against this cash value as an emergency source of funds.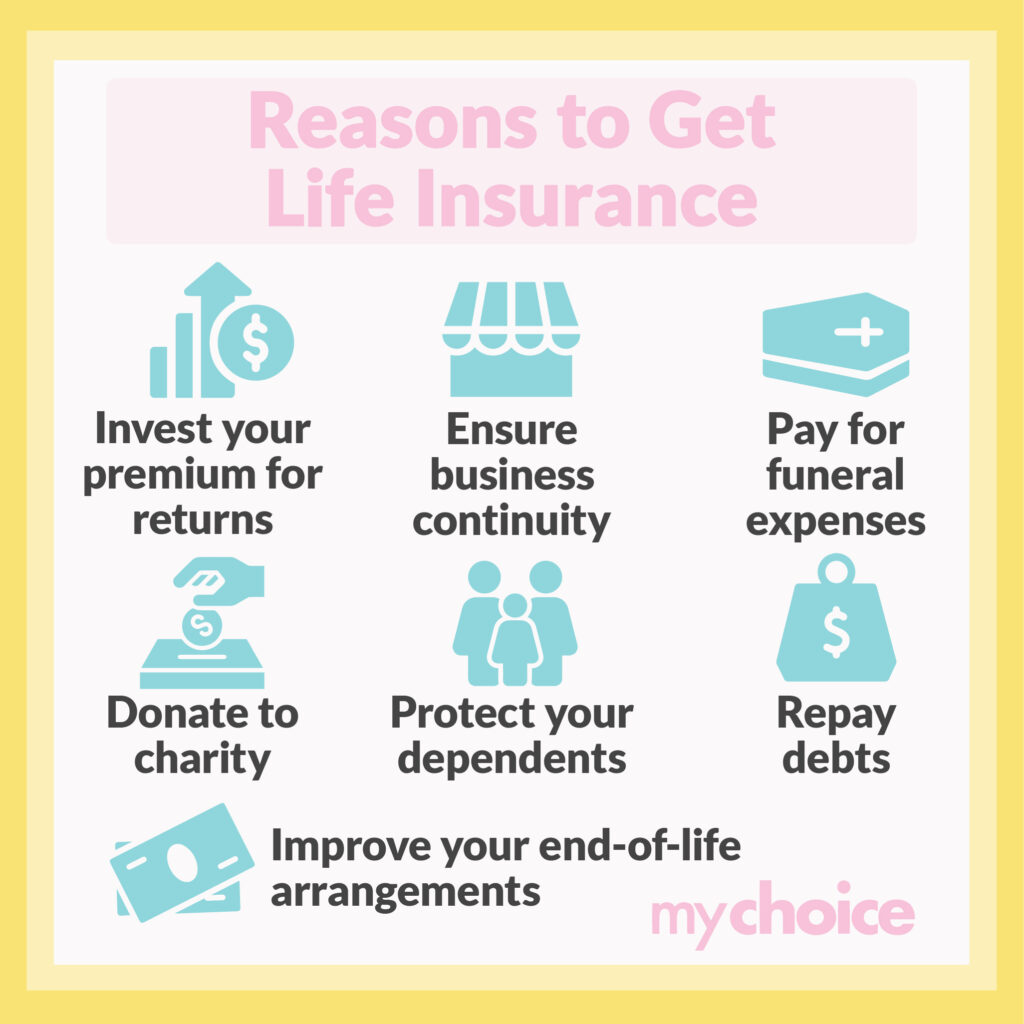 People Who Should Get Life Insurance
Many people should get life insurance because they have loved ones or dependents to protect. Here are several groups of people who benefit the most from life insurance:
Couples
Many couples combine their incomes to maintain their lifestyles. If one of them passes, the other likely has to considerably lower their living standard to stay financially stable.
Life insurance helps the living partner maintain their living standards while they attempt to increase their income. Even if they can't increase their income, the remaining partner can start gradually downsizing their lifestyle instead of scrambling to do so.
Parents and Children
Children are dependent on their parents for at least the next 18 years, if not more. As parents, you don't want to leave your partner and child financially suffering if you pass.
A life insurance payout ensures your partner and child can keep the same living standard while they recover both financially and emotionally. Your life insurance payout can also contribute to your child's education, even when you're not around to provide for them.
It's not just parents who benefit from life insurance – children do, too. Losing a child is an emotionally devastating event that might lead to parents taking time off work. Insuring a child means you don't have to deal with financial distress on top of the emotional one you're likely experiencing.
Moreover, taking out a whole-life policy on a child increases the chance of getting lower rates. Children are likely to get lower rates because they're younger and less likely to have serious medical conditions.
Home Mortgage Borrowers
A mortgage is one of the biggest debts a person might have, and you don't want to pass the bill on to your loved ones. Insuring yourself means your death benefit can either cover mortgage payments or repay the entire loan outright, saving your beneficiaries from having to pay it themselves.
Business Owners
The passing of a business owner or partner can severely impact a business – some companies even end up sinking when their owners pass. Insuring yourself means your business can carry on thanks to your death benefit, ensuring business continuity until it recovers or one of your partners sells the company.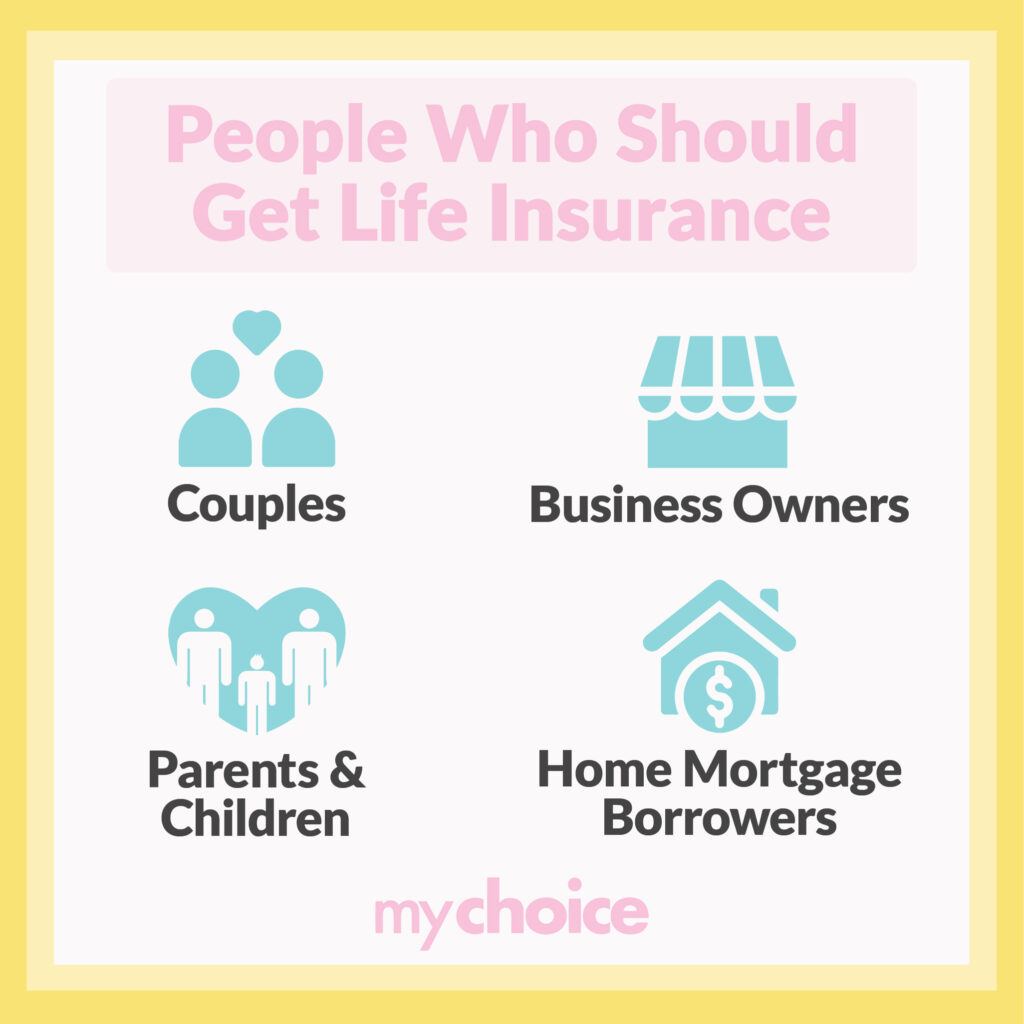 Getting Life Insurance
You can get life insurance by talking to an insurance agent or broker. They'll guide you through the entire process until your policy is activated. You can also ask them questions if anything about the process is unclear.
Does Life Insurance Need a Physical Exam?
Life insurance doesn't necessarily need a physical exam. Whether you need one depends on your applied coverage, age, and health status. However, you'll likely be asked a lot of questions about your health so insurers can assess your coverage risk.
What Factors Affect Your Premiums?
Many factors affect your insurance premiums. Here are several of them:
Age
Gender
Smoking status
Personal medical history
Family medical history
Occupation or career
Driving risk
The Bottom Line
Why is life insurance important to have? It's important to have because life insurance protects your loved ones in the case of your passing. Your insurer's money ensures your beneficiaries can maintain the same lifestyle standard even in your absence.
Even if you don't have any dependents or family members to receive your death benefit, getting life insurance is still a good idea. Your death benefit payout can be used to make a final charitable donation or ensure your business continues after your passing.